SPOTLIGHTS
Hip Hop Herald 09.19.12: Lupe/Chief Keef Beef, Lil Eazy E, Tupac's Hologram, More
Posted by Bill Wannop on 09.19.2012

News and thoughts on the company behind Tupac's hologram going under, Lil Eazy E possibly signing to Death Row Records, the developing beef between Lupe Fiasco and Chief Keef and more!

Welcome one and all to the Hip Hop Herald. The column will deal with anything related to hip hop whether it be underground, mainstream, or the new-age pop infused rap (you know the stuff Timberlake and Timbaland make). We will cover news, opinions, release dates as well as feature some music and of course videos.

Be for we start, be sure to check out some of our exclusive interviews as well as follow me on Twitter.

Exclusive 411mania.com Interviews
Tech N9ne
Chino XL
Kottonmouth Kings
M.O.P.
Jedi Mind tricks
Evidence
Slaine
Apathy
Tech N9ne
Atmosphere
Saigon
Swollen Members

Music Intro
This week we have a music intro from Styles of Beyond, which is their first single off their upcoming album Reseda Beach. The song features Michael Buble, and is a great introduction to the crew.



After a short two week break we are back to our regular scheduled format this week! So without further ado, lets get to the news!

News
Lupe Fiasco vs. Chief Keef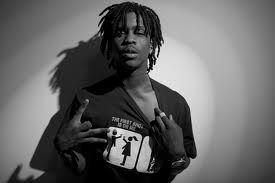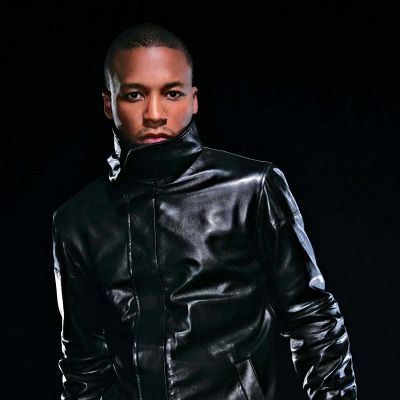 Beef has been brewing for the past couple of weeks between Lupe Fiasco and Chief Keef, with Keef threatening to smack up Lupe on Twitter. After the back and forth between he two it appears that Lupe is willing to offer up peace between the two sides. At a recent live show, Lupe Fiasco apologized to Chief Keef for his recent comments that he's afraid of "the culture that [Chief Keef] represents." He indicates that he's not in a position to judge another man, and at the end of the day, hopes Chief Keef will be successful in his career.

"I'm far from where I wanna be, I'm far from being a stand-up human being, I'm far from being a knowledgeable and wise young man as well," he said. "I'm somewhere in the middle. I ain't no saint, but with that said, I love my brother. I want to see him succeed and do his thing, and that goes for everybody anywhere everywhere in the world. Shout out to the big homie Chief Keef."

This is a smart move on Lupe's part as all though Keef has had quite a bit of buzz surrounding him, personally I think that at the end of the day he will fade away back into obscurity. I don't think that Keef has anywhere near the raw talent that Lupe has, and by addressing Keef he is simply giving him the much needed publicity that he wants.

Hopefully Keef accepts the apology and everyone can move on.

Lil Easy E Signing To Death Row?



In somewhat of a shocking story, Lil Eazy E is in contract negotiations with Death Row Records about an album deal. Back in the day Death Row was the rival label to his fathers label, Ruthless Records.

"The Money Gang, the N.W.A. family and I would like to give respect and love to Tupac Shakur and the Hoopla/WIDEawake/Death Row [Records] family. I'm excited to soon bring you a new generation of Rap that will reign in and bring success like the old Ruthless/Death Row era," said Lil Eazy-E in a statement.

Lisa Marcum, of N.W.A. Entertainment, added, "I am excited about this possibility with Hoopla [Worldwide] in bringing together this Death Row/Ruthless saga, which is known as the biggest beef in rap history, into a new era with N.W.A. Entertainment, bringing the fans what rap has been missing - real Rap music. And what better way to do that than through Lil Eazy-E."

Now owned by WIDEawake, Death Row is no longer under the control of co-founder Marion "Suge" Knight. Knight was instrumental in releasing his would-be partner and former client Dr. Dre from Eazy-E's Ruthless Records. In the early '90s, Lil Eazy-E's father and his label had a longstanding feud with Death Row, that prompted several violent attacks.

Previously signed to Virgin Records in the mid-2000s, Lil Eazy-E is still working on his debut album. He is also reportedly beginning a memoir.

Now I know that the Death Row of today is nothing like the Death Row of the 90's however, I don't know why on earth that Lil Eazy E would want to sign with them. What recent artist has the label put out? Besides releasing old unreleased music nothing good has come from Death Row, and signing to them would be a huge step backwards. While I have not heard very much from Lil Eazy E, I expect that he would be able to get a record deal fairly easily, as well as get some high profile collabs on his album, simply due to his name alone.

Tupac Hologram Company Goes Backrupt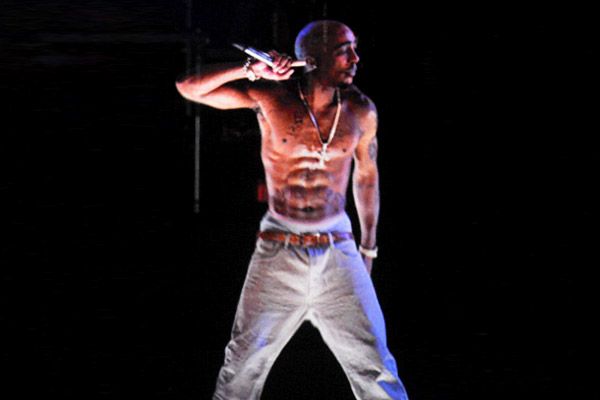 When a hologram of Tupac appeared at Coachella, many wondered about the technology behind it. Now Digital Domain, the company that was part of the process, has filed for bankruptcy.

According to CNN Money, Digital Domain filed for Chapter 11 bankruptcy after dealing with debt for a long time. If the court approves, Searchlight Capital Partners will now buy Digital Domain's production business.

Aside from their work with the Tupac hologram, Digital Domain has also worked on several films. The company was a part of films like Titanic, Pirates of the Caribbean, Transformers and even won an Oscar for the work they did on The Curious Case of Benjamin Button.

The company must have been in great financial trouble by the time that the Tupac hologram was revealed, as the hologram surely garnered heavy interest and offers from potential investors in the company. I fully thought that we were going to be seeing a ton of holograms in various concerts, however that large cost associated with the technology likely prevented that from happening. It seems like the technology is just not feasible to use at the moment, and it will likely be a couple more years, before holograms are showing up everywhere we go.

Release Dates & Album Updates

After a long time delay, in addition to being shelved, the Styles of Beyond are now ready to drop their long-awaited Reseda Beach album.

Styles of Beyond consist of emcees Ryu and Tak, and were heavily featured on Mike Shinoda's debut album, Fort Minor: The Rising Tide. The album was originally supposed to be released on Mike Shinoda's Machine Shop Recordings, Reseda Beach will finally drop on Dirty Vision Recordings this October 23. The album features guests Celph Titled, Apathy and Mike Shinoda, and production from the likes of J Dilla, Mike Shinoda, Apathy and Scoop Deville.

The tracklist is as follows:

1. Here We Go (Produced by Scoop Deville)
2. Hard (Produced by J. Dilla)
3. Sugar Honey Iced Tea (Produced by Vin Skully & Co-Produced by Cheapshot)
4. Take That f/ Celph Titled (Produced by Aqua)
5. Call My Name (Produced by Apathy)
6. Bumble Bee (Skit) Starring Alex 2Tone
7. The Pirate Song (Produced by Vin Skully & Co-Produced by Apathy)
8. Damn (Produced by Vin Skully & Co-Produced by Cheapshot)
9. Dumb It Down (Produced by Apathy & Co-Produced by Mike Shinoda)
10. Howdy Doody (Produced by Cheapshot & Co-Produced by Vin Skully)
11. Live from Ibiza (Skit) Starring Alex 2Tone
12. You Love Us f/ Somaya Reece (Produced by Vin Skully)
13. Shut Everything Down f/ Celph Titled (Produced by Vin Skully & Co-Produced by Apathy)
14. Dunky Fividends f/ Apathy (Produced by Vin Skully)
15. Second To None f/ Mike Shinoda (Produced by Mike Shinoda)
The Valley (Outro) Starring Alex 2Tone


RZA has released the tracklisting for the soundtrack, The Man With the Iron Fists. The tracklisting looks pretty damn good, and this could end of being an album of the year contender.

1. The Black Keys / RZA : The Baddest Man Alive [produced by The Black Keys and The RZA]
2. Ghostface Killah / M.O.P. / Pharoahe Monch : Black Out [produced by Fizzy Womack]
3. Kanye West : White Dress [produced by Kanye West and The RZA]
4. The Revelations feat. Tre Williams : I Forgot To Be Your Lover [produced by Bob Perry]
5. Idol Warship [Talib Kweli / RES] : Get Your Way [produced by Frank Dukes and BadBadNotGood]
6. The Wu-Tang Clan / Kool G Rap : Rivers of Blood [produced by Frank Dukes and BadBadNotGood]
7. Method Man / Freddie Gibbs / Street Life : Built For This [produced by Frank Dukes]
8. Killa Sin : The Archer [produced by Frank Dukes]
9. RZA / Flatbush Zombies : Just Blowin' In The Wind [produced by The RZA]
10. Pusha T / Raekwon / Joell Ortiz : Tick, Tock [produced by Frank Dukes and S-1]
11. Corrine Bailey Rae : Chains [produced by Steven James Brown and Corrine Bailey Rae]
12. Francis Yip : Green Is The Mountain
13. The Wu-Tang Clan : Six Directions of Boxing [produced by Frank Dukes]
14. Mable John : Your Good Thing (Is About To Come To An End) [produced by Isaac Hayes and David Porter]
15. Wiz Khalifa / Ghostface Killah / Boy Jones : I Go Hard [produced by The RZA]

As always the schedule of release dates can be seen below with anticipated releases in RED.

September 18
Skyzoo - A Dream Deferred
DJ Drama - Quality Street Music
Ne-Yo - R.E.D.
Kreayshawn - Somethin' Bout Kreay
Wiz Khalifa - O.N.I.F.C.
G.O.O.D. Music - Cruel Summer
Tech N9ne - E.B.A.H.
Brother Ali - Mourning In America & Dreaming In Color

September 25
Lupe Fiasco - Food & Liquor 2: The Great American Rap Album Pt. 1
Murs & Fashawn - This Generation
Chino XL – RICANstruction

October 2
Bobby V - Dusk Till Dawn

October 9
MGK – Lace Up
Wu-Block – Wu-Block
Xzibit – Napalm

October 16
Pac Div - GMB
Brandy - Two Eleven
Various Artists - A3C Volume 2
Prince Paul - Negroes On Ice
Blueprint - Deleted Scenes

October 23
Vinnie Paz - God Of The Serengeti
Kendrick Lamar - Good Kid, m.A.A.d City
Styles of Beyond – Reseda Beach

November 6
Lil Fame (M.O.P.) & Termanology - Fizzyology
Ne-Yo - R.E.D.
Saigon - Bread and Circuses

November 13
50 Cent – Street King Immortal
Roc Marciano – Reloaded
Yelawolf and Travis Barker - Psycho White EP
Big Boi - Vicious Lies and Dangerous Rumors

November 20
Ghostface Killah - 12 Reasons To Die

November 27
Bone Thugs - The Art of War III

Other Recent Announcements
Juelz Santana - Born To Lose, Built To Win [December[
Asher Roth – Is This Too Orange [TBD]
R.A. the Rugged Man – Legends Never Die [Mid 2012]
Inspectah Deck and 7L & Esoteric – CZARFACE [Mid 2012]
Cee Lo – Everybody's Brother [2012]
Goodie Mob – Age Against the Machine [2012]
Kool G Rap & Necro – The Godfathers [2012]
Demigodz – Killmatic [January 2013]

Pushed Back
T.I. - Trouble Man

Exclusive 411mania.com Interviews
Tech N9ne
Chino XL
Kottonmouth Kings
M.O.P.
Jedi Mind tricks
Evidence
Slaine
Apathy
Tech N9ne
Atmosphere
Saigon
Swollen Members

http://www.youtube.com/user/kidbillrock



TWITTER
http://www.twitter.com/Bill_411mania
http://www.twitter.com/411mania
http://www.twitter.com/411wrestling
http://www.twitter.com/411moviestv
http://www.twitter.com/411music
http://www.twitter.com/411games
http://www.twitter.com/411mma



comments powered by