SPOTLIGHTS
Hip Hop Herald 09.26.12: Kanye West Sex Tapes, 50 Cent Album News, More!
Posted by Bill Wannop on 09.26.2012

News and thoughts on the possibility of Kanye West having more then one sex tape, 50 Cent drops some info on his latest album, in addition to album news from Wiz Khalifa, Pitbull, Redman, Saigon and more!

Welcome one and all to the Hip Hop Herald. The column will deal with anything related to hip hop whether it be underground, mainstream, or the new-age pop infused rap (you know the stuff Timberlake and Timbaland make). We will cover news, opinions, release dates as well as feature some music and of course videos.

Be for we start, be sure to check out some of our exclusive interviews as well as follow me on Twitter.

Exclusive 411mania.com Interviews
Tech N9ne
Chino XL
Kottonmouth Kings
M.O.P.
Jedi Mind tricks
Evidence
Slaine
Apathy
Tech N9ne
Atmosphere
Saigon
Swollen Members

I have been pretty swamped this week, so we will have a shortened column with no intros or outros.

News

Not 1 But 2 Kanye West Sex Tapes?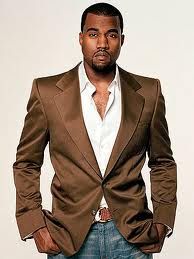 Kanye West seems to have found himself in some hot water, when it was being reported a that a sex tape has been stolen off of his computer. However it is now being reported that not one, but two sex tapes are being shopped around, with the asking price of $5 million.

Sources say that West is unsure how the seller got the tapes, but plans to pursue them with "a legal vengeance." West's lawyer released a statement over the weekend reading the seller his or her rights. "Your posting, advertising, marketing, displaying and otherwise disseminating the stolen Screen Shot and/or other materials on the Tape constitute actionable violations of Mr. West's rights of privacy and publicity," read the statement.

Ahh the sextape scandal. The ultimate publicity play. I have the same sediment with all these sex tape stories in that you cannot feel bad for the people involved, simple because if they do not want their tape to be seen, then don't record it to begin with! While I don't think that West released this tape in order to gain publicity, it doesn't really hurt his image or career in the least, so I am not so sure why he is so upset by it.

50 Cent's New Album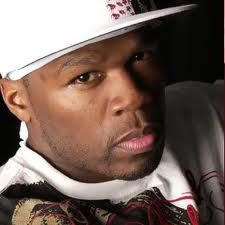 50 Cent has dropped some information regardin his long delayed album, Street King Immortal which is being released on November 13. In a recent interview with 102.5 KDON, 50 Cent talked about some of the features that he looks to have on the release. In addition to Dr. Dre and Alicia Keys, who appear on the first single "New Day", 50 plans on having Chris Brown, Trey Songz, Ne-Yo and of course Eminem.

"People can expect me, Em, I did a song with Chris Brown on the record, Trey Songz, I did something with Ne-Yo," he revealed. "In the process [of making Street King Immortal], I recorded with half a music culture. I've worked with everybody. In the past, I hadn't reached out to artists and worked with them as much; Get Rich Or Die Tryin' didn't have anyone [on it] that wasn't in-house…I can't wait; I'm looking forward to releasing more material from this actual album. I'ma release another song in like three weeks."

Based on the guests 50 has mentioned it seems somewhat obvious the route 50 is going with this album. He is trying to get back on the top of rap, and will use as many mainstream, pop/R&B singers as possible to make in essence Ja Rule type rap songs. I think 50 Cent has been lost since his debut album. While the first single, "New Day" was a decent track, I am not really too excited about any of the collabs he mentioned (aside from Eminem).

Release Dates & Album Updates

In terms of album updates, Wiz Khalifa has released the tracklisting for his upcoming album, O.N.I.F.C. which is dropping on December 4th. The tracklisting is exactly what you would expect from a Wiz Khalifa album, with the only surprise being no Snoop Dogg guest spot. The tracklisting can be seen below:

01. Intro
02. Paperbond
03. Bluffin'
04. Let It Go
05. The Bluff f. Cam'ron
06. Work Hard, Play Hard
07. Got Everything f. Courtney Noelle
08. Fall Asleep
09. Time
10. It's Nothin f. 2 Chainz
11. Rise Above f. Pharrell
12. Initiation
13. Up In It
14. No Limit
15. The Plan feat. Juicy J
16. Remember You f. The Weeknd
17. Medicated


Redman, has been busy lately, and the latest information has his new album Muddy Waters 2 coming out very soon. The sequel was originally announced back in 2010, and Redman has stated that the album will have a 90's feel to it.

I think that it is very smart of Redman to try and give this new album that 90's feel, as he was a great emcee in that era, and he seems a little out of place when he attempts to release albums with todays sound. He is a great emcee, but lately his production has not been the greatest, so going back to that golden era sound can only help him.


Saigon, has also released the tracklisting to his upcoming album The Greatest Story Never Told Chapter 2: Bread & Circuses which is being released on November 6. The album looks great, but Saigon will be hard-pressed to match the quality of his debut album, The Greatest Story Never Told. I am not a fan of Saigon using the moniker of his first release on this one, as I feel that if this album does not live up to the last one, that it will taint his debut. IN any event, I am curious to hear the album and see how Saigon has matured over the years.

1. Plant the Seed (What U Paid For)
2. Rap vs. Real
3. Let Me Run (Feat. Corbett)
4. Not Like Them (Feat. Styles P)
5. Brownsville Girl
6. The Game Changer (Feat. Marsha Ambrosius)
7. Blown Away
8. When Will U Love Me (Feat. Andreena Mill)
9. The Vowel Song (Feat. Rayne Dior)
10. Best Thing That I Found (Feat. Lecrae & Corbett)
11. Relafriendship (Feat. G Martin)
12. Yeah Yeah
13. Forever Dreamin' (Feat. Tony Collins)
14. Intervention (Let It Go) (Feat. G Martin)
15. Our Babies 2 (Crazy World)
16. Keep Pushing (Feat Chamillionaire).
17. Blown Away Pt 2 (Feat Sticman of Dead Prez)
18. Rap vs. Real Homegrown


Lastly Pitbull has finally announced the release date of his latest album, Global Warming, which will see release on November 19. The album already has three singles released in "Back In Time" from the Men In Black 3 soundtrack, "Get It Started," featuring Shakira, and "Don't Stop The Party," featuring TJR, Pit's latest single.

Pitbull is in the same zone as Flo-Rida in terms of music in that they both make huge singles, but their album sales really never match up. It will be interesting to see how this album does. I totally believe that artists like Pitbull and Flo-Rida should stop making album and simply release singles. I think they would be able to make as much money and have the exact same amount of success.

As always the schedule of release dates can be seen below with anticipated releases in RED and new additions underlined.

September 25
Lupe Fiasco - Food & Liquor 2: The Great American Rap Album Pt. 1
Murs & Fashawn - This Generation
Chino XL – RICANstruction


October 2
DJ Drama - Quality Street Music
Skyzoo - A Dream Deferred
Bobby V - Dusk Till Dawn
MellowHype (Hodgy Beats and Left Brain) - Numbers
Prodigy - The Bumpy Johnson Album

October 9
MGK – Lace Up
Wu-Block – Wu-Block
Xzibit – Napalm

October 16
Pac Div - GMB
Brandy - Two Eleven
Various Artists - A3C Volume 2
Prince Paul - Negroes On Ice
Blueprint - Deleted Scenes

October 23
Vinnie Paz - God Of The Serengeti
Kendrick Lamar - Good Kid, m.A.A.d City
Styles of Beyond – Reseda Beach

October 30
Meek Mill - Dreams & Nightmares
Sean Price - Mic Tyson

November 6
Lil Fame (M.O.P.) & Termanology - Fizzyology
Ne-Yo - R.E.D.
Saigon - Bread and Circuses

November 13
50 Cent – Street King Immortal
Roc Marciano – Reloaded
Yelawolf and Travis Barker - Psycho White EP
Big Boi - Vicious Lies and Dangerous Rumors

November 20
Ghostface Killah - 12 Reasons To Die

November 27
Bone Thugs - The Art of War III

December 4
Wiz Khalifa - O.N.I.F.C.

Other Recent Announcements
Juelz Santana - Born To Lose, Built To Win [December[
Asher Roth – Is This Too Orange [TBD]
R.A. the Rugged Man – Legends Never Die [Mid 2012]
Inspectah Deck and 7L & Esoteric – CZARFACE [Mid 2012]
Cee Lo – Everybody's Brother [2012]
Goodie Mob – Age Against the Machine [2012]
Kool G Rap & Necro – The Godfathers [2012]
Demigodz – Killmatic [January 2013]

Pushed Back
T.I. - Trouble Man

That does it for this week. We will be back next week with a regular column as well as my opinions on some albums that have been recently released such as Chino XL and Lupe Fiasco.


Exclusive 411mania.com Interviews
Tech N9ne
Chino XL
Kottonmouth Kings
M.O.P.
Jedi Mind tricks
Evidence
Slaine
Apathy
Tech N9ne
Atmosphere
Saigon
Swollen Members

http://www.youtube.com/user/kidbillrock



TWITTER
http://www.twitter.com/Bill_411mania
http://www.twitter.com/411mania
http://www.twitter.com/411wrestling
http://www.twitter.com/411moviestv
http://www.twitter.com/411music
http://www.twitter.com/411games
http://www.twitter.com/411mma



comments powered by