SPOTLIGHTS
Hip Hop Herald 10.10.12: Wu Tang Farewell Tour, Nicky vs. Mariah, Bow Wow Owes Money, Cee Lo Christmas Album, More
Posted by Bill Wannop on 10.10.2012

News and thoughts on the latest in the Nicky Minaj/Mariah Carey American Idol feud, a potential Wu Tang Clan farewell tour going down, Cee-Lo Green making a Christmas album and more!

Welcome one and all to the Hip Hop Herald. The column will deal with anything related to hip hop whether it be underground, mainstream, or the new-age pop infused rap (you know the stuff Timberlake and Timbaland make). We will cover news, opinions, release dates as well as feature some music and of course videos.

Be for we start, be sure to check out some of our exclusive interviews as well as follow me on Twitter.

Exclusive 411mania.com Interviews
Tech N9ne
Chino XL
Kottonmouth Kings
M.O.P.
Jedi Mind tricks
Evidence
Slaine
Apathy
Tech N9ne
Atmosphere
Saigon
Swollen Members

Music Intro
Jay-Z recently finished his eight day concert series at Brooklyn, New York's Barclays Center. He had many surprises including an appearance from his wife Beyonce on the last night. Here is some video of the two performing together.



News
RZA Organizing Wu-Tang Final Tour?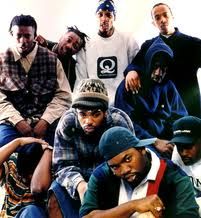 While promoting this upcoming directorial debut, the RZA recently spoke with Power 105.1 and dropped some interesting information regarding the Wu-Tang Clan.

"I don't know [if there will be another Wu album]," he said. "I know that the 20th year anniversary is coming up, and some of the brothers have been talking about potentially going back in, maybe do a world tour. I see like one last hurrah to close the book. 20 years is a long time for a Hip Hop artists to definitely be in the business...usually three to five years is the run and you're gone, but we've been doing what we've been doing, being successful with it, feeding our families for 20 years with it...right now, I think all the brothers are aboard. I talked to everybody, they're like, 'Yo, get it cracking, get the cash-rule correct, and bong bong.'"

RZA is always an interesting dude, and I really hope that the group can get together to make an album for their 20 year anniversary. The group was revolutionary with their sound in the early 90's and really were the originators of the supergroup in hip hop. A final album and farewell tour seems like a fitting way to end the group on a high note, and have the members officially go their own separate ways.

In other Wu-tang clan news, RZA dropped more information on not one but two upcoming biopics of the late ODB. During an interview with The Playlist, RZA revealed that there are two biopics surrounding the late rapper.

RZA said that in addition to Dirty White Boy, another film titled Dirt: One Word Could Change The World is on the way. "There's two things going on with the ODB situation," he said. "There's Dirty White Boy, which is about the manager of ODB, and his last two years. And there's another one with a working title called, Dirt: One Word Could Change The World,that his family is more involved with. His mother is involved with Dirty White Boy. I'm involved with both, anything about his life, I want to help out with any capacity. His mother told me I should come in and help."

The Wu-Tang Clan member said that he's thinking about scoring Dirty White Boy, which focuses on ODB's manager, and might play a role in it. As for Dirt: One Word Could Change The World, RZA said it's more about ODB's life. "As far as Dirt, that actually starts back when we was young," he said. "Me and [ODB] ran through this city, man, cutting school, stealin' pretzels from the hot dog stand, being vagabonds, sleeping on the trains, drinking '40s on the back of the A Train, rapping, getting chased by the police. It's a coming of age story that me and him and a few of our cousins went through, Then it goes on into finally becoming Wu-Tang, going through that hell. And then it takes on his side of it, not my side."

It is interesting that two projects are in the works regarding ODB, however, I hope this does not 'water' down individuals involvement in the projects. I think it would be best to just have everyone focus on making one great project, instead of potentially splitting the audience with two different projects. Only time will tell if these projects do the late ODB any justice in terms of telling his life story.

Nicky Minaj vs. Mariah Carey



The rivalry between the two divas on American Idol continues to completely overshadow the contestants on the show as footage has been released of the heated argument between Nicki Minaj and Mariah Carey. Additionally Mariah Carey seems to have called in some favors and now has the support of the View and Barbara Walters as she continues to play the victim card in the entire situation.

On the program, Barbara Walters said that she called Carey before the show. Carey said that multiple people heard Minaj when she walked off the AI set say, "If I had a gun, I would shoot the bitch." Carey has since hired extra security and said she feels "emotionally uncomfortable."

Minaj responded with a series of twitter rants, stating that Carey is making herself out to be a victim and that "insecurity" is what prompted Carey to say that Minaj threatened her with a gun.



After watching the video, Nicki Minaj does really make herself look bad. I am sure there is much more to the story then just the video and a lot of drama that the cameras likely did not catch. However with Nicki acting so 'street' in the video it really did her no favor in the war of words between the two divas.

This issue will likely continue for the rest of the season, will give American Idol great ratings and potentially allow Mariah Carey to be back in the limelight and successful again.

Bow Wow Broke?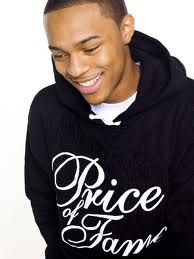 First trouble with the taxman, now it appears that Bow Wow is having trouble with his baby momma over child support payments. Apparently, Bow Wow failed to reveal to the courts that he is set to
co-host BET's popular "106 & Park" television program. The rapper and the mother of his child Joie Chavis were in court this past Monday arguing over late child support payments totaling up to $11,500 for their daughter Shai.

While in court, Bow Wow revealed he makes a grand total of $4,000 a month on YMCMB's artist roster and maintains a total of $1,500 in his bank account, but failed to mention his new position on BET's music video countdown program. As of now, he has been ordered by the court to pay $3,000 a month in child support.

Wow, being signed to Young Money really does not pay very well. Bow Wow sure as hell is not 'ballin' with that paycheck. He likely makes more then that when you take into account his album sales as well as live performances, but that really is not a lot of money from YMCM.

Release Dates & Album Updates
A couple of album notes this week starting with Cee-Lo Green, who looks to cash in on his work on The Voice, by releasing a holiday/Christmas album on October 30th. The tracklist is as follows:

1. What Christmas Means To Me
2. Baby, It's Cold Outside (feat. Christina Aguilera)
3. This Christmas
4. The Christmas Song
5. White Christmas
6. All I Need Is Love (feat. Disney's The Muppets)
7. You're A Mean One, Mr. Grinch (feat. Straight No Chaser)
8. Please Come Home For Christmas
9. Run Rudolph Run
10. All I Want For Christmas
11. Mary, Did You Know?
12. River
13. Merry Christmas, Baby (with Rod Stewart)
14. Silent Night

This has mainstream sell out appeal all over it, but I am somewhat curious as to what the album will sound like.

9th Wonder has announced that he has albums with both Buckshot and Murs slated for release on November 13th. The album with Buckshot is titled No Solution, while the album with Murs is called The Final Adventure. It is thought that this will be the last collab album with Murs.

Rihanna has chosen a title for her upcoming album, due on November 18th. The album will be titled, Seven and features the lead single "Diamonds". No additional information on any guest spots collabs that will be featured on the album.

As always the schedule of release dates can be seen below with anticipated releases in RED and new additions underlined.

October 9
MGK – Lace Up
Xzibit – Napalm

October 16
Pac Div - GMB
Brandy - Two Eleven
Various Artists - A3C Volume 2
Prince Paul - Negroes On Ice
Blueprint - Deleted Scenes

October 23
Vinnie Paz - God Of The Serengeti
Kendrick Lamar - Good Kid, m.A.A.d City
Styles of Beyond – Reseda Beach

October 30
Meek Mill - Dreams & Nightmares
Sean Price - Mic Tyson
Tech N9ne – Boiling Point EP
Cee-Lo Green – Christmas Album

November 6
Lil Fame (M.O.P.) & Termanology - Fizzyology
Ne-Yo - R.E.D.
Saigon - Bread and Circuses

November 13
Wu-Block – Wu-Block
50 Cent – Street King Immortal
Roc Marciano – Reloaded
Yelawolf and Travis Barker - Psycho White EP
Big Boi - Vicious Lies and Dangerous Rumors
9th Wonder & Buckshot - No Solution
9th Wonder & Murs - The Final Adventure

November 20
Ghostface Killah - 12 Reasons To Die
Rihanna – Seven

November 27
Bone Thugs - The Art of War III

December 4
Wiz Khalifa - O.N.I.F.C.

December 11
Lil Wayne - I Am Not a Human Being II

Other Recent Announcements
Juelz Santana - Born To Lose, Built To Win [December[
Asher Roth – Is This Too Orange [TBD]
R.A. the Rugged Man – Legends Never Die [2012]
Inspectah Deck and 7L & Esoteric – CZARFACE [2012]
Cee Lo – Everybody's Brother [2012]
Goodie Mob – Age Against the Machine [2012]
Kool G Rap & Necro – The Godfathers [2012]
Demigodz – Killmatic [January 2013]
E-40 - The Block Brochure: Welcome to the Soil 4, 5 & 6 [March 26, 2013]

Pushed Back
T.I. - Trouble Man



Exclusive 411mania.com Interviews
Tech N9ne
Chino XL
Kottonmouth Kings
M.O.P.
Jedi Mind tricks
Evidence
Slaine
Apathy
Tech N9ne
Atmosphere
Saigon
Swollen Members

http://www.youtube.com/user/kidbillrock



TWITTER
http://www.twitter.com/Bill_411mania
http://www.twitter.com/411mania
http://www.twitter.com/411wrestling
http://www.twitter.com/411moviestv
http://www.twitter.com/411music
http://www.twitter.com/411games
http://www.twitter.com/411mma



comments powered by