The Love/Hate Music News Report 10.11.12: Cats!
Posted by John Downey on 10.11.2012

News and thoughts on Snoop Lion discussing his reasons for voting for Barack Obama this year, Nicki Minaj getting into a war with Mariah Carey, One Direction comparing themselves to the Beatles, Green Day canceling most of their tour dates and more!

My dog is in my seat. It's not like she's a big dog, or that she won't let me sit down, but she thinks it is okay to share this seat. I've tried to shoo her away, but she is too content to move and too cute to argue with. I guess a little back pain is the price to pay for companionship. Oh, and welcome to the Love/Hate News Report.

I managed to get a lot of writing done this week, including a column in which I counted down the top ten Wu-Tang Clan albums. In fact, that was this week's 'a list obligatory.'. Chris was all too happy to have the week off, so if you haven't cared for the columns he has written about...stuff and other things, you'd do well to read this week's column.

Is there anything else worth plugging this week? Not really, and I don't have any anecdotes worth sharing. Anyway...

In this column, I will six pieces of news and offer context, levity, and humor where appropriate. The only criteria I have for selecting stories is whether I care about the subject matter or not—important stories that I don't care about will likely be covered in the Banal Minutiae section. I'm a dude in my mid-twenties, so don't expect me to indulge in too much celebrity gossip.

Contrary to beliefs that have been expressed sporadically over the years, most of the writers of 411mania, myself included, don't have the power to moderate comments, so if your comment doesn't make it through, don't take it up with me. Feel free to comment on any of these stories, but I hope that you take the time to express your opinion in more than one sentence. You have already taken time out of your day to read my column (and for that, I thank you)—you can certainly take the time to justify your views.

Anyway, let's get down to business...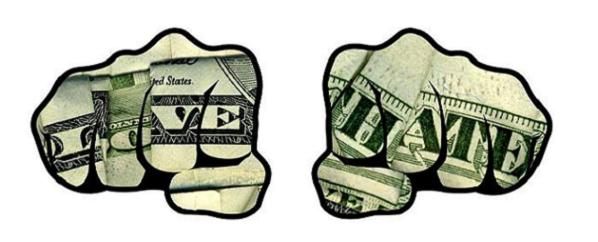 Most news items are from 411 Music's newswire.



Now, If They Would Only Cancel The Next Few Albums…
Last month, Billie Joe Armstrong of Green Day publicly ranted about the iHeart Music Festival, his time in the business, and Justin Bieber, and that he managed to express his grievances while encompassing such vast material in under two minutes is truly remarkable. The man either proved himself as a master wordsmith or a careless drunkard, and that it was soon revealed that Armstrong was significantly inebriated while giving this rant came to the surprise of no one. Armstrong entered rehab, but the 411mania newsfeed kept posting updates on Green Day shows. All of these stories were cancellations, but this gave the impression that there were some dates that the whole band would actually honor, which wouldn't be in the best interests of the lead singer of the band.

Fortunately, Mike Dirnt clarified that the band has "everything canceled" and that "we had to put the life of our friend in front of everything". Presumably, this means that their upcoming tour is canceled, or at least postponed, and that Armstrong's appearances on The Voice are already in the can (and if not, he is easily replaceable). The group's next two albums are still on schedule, though I think Reprise might adjust their sales expectations given that all of this material won't be supported by a tour. Still, though, this is a necessary step for Armstrong's health, and I'm glad that somebody stepped up and confirmed this news.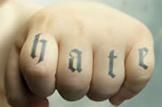 Nicki Minaj Vs Mariah Carey Vs My Indifference
This is an old story, but I suppose it needs to be covered. Nicki Minaj and Mariah Carey disagreed about the quality of one contestant's audition at an American Idol taping (though not confirmed to the best of my knowledge, it is relatively safe to assume that Minaj liked what she heard while Carey didn't). Conflicts between judges are part of the appeal of American Idol, but Minaj wasn't wisened up to the fact that this is a family show as she threatened to beat up Carey. Carey responded by saying a bunch of shit that nobody could hear. This is the best footage I could find of this incident:





That third cat was Randy Jackson, I think.

So what does it add up to? In all likelihood, nothing. It would be in the best interests of all parties if Minaj and Carey apologized to each other and remembered to keep their saltiest words for the worst contestants. If nobody apologizes, though, somebody is leaving, and it will likely be Minaj. Who would replace her? I don't fucking care. American Idol is on life support, and stories like these aren't doing much for its reputation. The show will survive this, but I don't know that it will survive much longer.




Killer Mike Is Three For Three In Making Great Music Videos
Or, alternately, "The Part Of The Column Where John Abandons One News Story After 500 Words Because He Realized His Conclusions Were Wrong". Yep.

I haven't hidden my positive feelings towards Killer Mike's R.A.P. Music, and "Reagan" is a standout track in particular. Many folks clamored for an accompanying music video, but I wasn't sure how it could be done in a way that did the song justice. Mike beat expectations, though, and I don't know how this music video could have been better. Enjoy.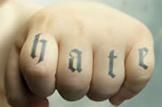 Artists Need To Stop Talking About The Beatles
Members of One Direction: "We watched that film of The Beatles when they first touched down in America and we saw a real likeness with our personalities. …They loved having a laugh like us."

Frank Turner (I don't know who the fuck he is, either) on "Imagine": "It's always grated on me as a song for a whole host of reasons: the production, the lyrics, the sappiness, its popularity, the knowledge that Lennon was so much better than this one song. And yet it's the one most people know. …Some of his stuff is transcendental. As I said, that's one of the things that annoys me about the song. By his standards, it seems almost lazy to me. There's a pretty high dose of hypocrisy in here as well. For a man who had a dedicated, refrigerated room in his New York penthouse apartment for storing his fur-coat collection to sing 'Imagine no possessions' takes a fair amount of chutzpah."

One Direction, in comparing themselves to the Beatles, seem to forget that most popular bands look happy when exposed to a large camera crew. As for Frank Turner, well, I hadn't heard of the guy before this week and now I have a pretty good idea as to why he doesn't have a larger following. The man is free to have his opinions about Lennon's work, but he could have constructed his thoughts in a way that didn't make him sound like a pompous ass.



Palate cleansing time!









The Dismemberment Plan Are Officially Working On A New Album
*thunk*

Ow. That hurt. Wait, what was the story again?




*thunk*

Owww. That is both awesome and painful.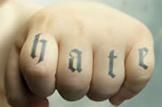 Snoop Lion Has Some Piss-Poor Reasons For Voting For Barack Obama
Last week, Snoop Lion took to Twitter to give his reasons for voting for Barack Obama. Now, I'm a registered Democrat, but I think there are valid arguments to be made against Obama that could be used to justify voting for Mitt Romney. (Then again, the most visible members of the party tend to harp on practically all of the unjustified reasons, but I'm getting sidetracked.) I also acknowledge that there are some members of the left who will vote for Obama for the wrong reasons. Let's see Snoop's list: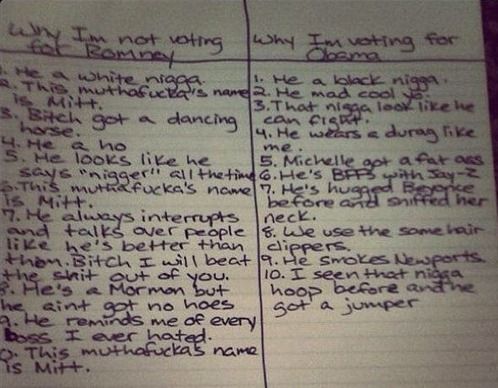 Oh…oh, fresh Hell. I understand that Snoop is probably joking (and if you think Snoop came up with these by himself, I have a bridge to sell you in Brooklyn), but this doesn't help the left's image of having more enthusiasm than practical knowledge. The worst part is that some people actually agree with him. No, really.



And, to balance that story out…







One Sentence Banal Minutiae
"HEY JUDE" IS THE MOST REFERENCED SONG IN LITERATURE
"We know." –everyone who has participated in a creative writing class

BRITNEY SPEARS SHOOTING "TOP SECRET" PROJECT FOR VEVO
This news was leaked by Spears, who might not know the definition of "secret".

FAN SELLS RADIOHEAD TICKETS TO GET BACK AT CHEATING EX-GIRLFRIEND
Yes, cheating is deplorable, but his approach and verbiage ("Sex after the concert is optional but encouraged") makes it hard for me to congratulate or celebrate this guy.

GUCCI MANE WANTS TO RELEASE TEN ALBUMS IN 2013
Who does he think he is, Lil B?

DR. CONRAD MURRAY SAYS THAT JAIL IS KILLING HIM
You know, because jail is supposed to be so comforting.

TAYLOR SWIFT ACCUSED OF CHEATING ON CONOR KENNEDY WITH PATRICK SCHWARZENEGGER
I'd say this is a good time to get the popcorn.

RICK ROSS RELEASES "THE BLACK BAR MITZFAH" MIXTAPE
"Now that you're a man, it's time for you to learn how to cap a fool!" –fake non-sequitur made up by yours truly that I can easily imagine Rick Ross saying

JAY-Z SAYS NIRVANA TEMPORARILY STOPPED THE RISE OF HIP-HOP
There's more to his statement, and it isn't polarizing or newsworthy enough to go into detail on this newsbite, but he's more right than he is wrong.

NICOLE SCHERZINGER COMPLAINS IN PUBLIC ABOUT HAVING TO MOVE TO UK FOR THE X FACTOR
That will make her appeal to new audiences for sure!

RAPPER GUNPLAY TURNS HIMSELF IN ON ROBBERY CHARGES
How…expected.

---

As I mentioned above, I wrote a column counting down the top ten Wu-Tang Clan albums. This included making a Spotify playlist containing seven hours of Wu-Tang material, which you can listen to below. Enjoy.



Albums To Love
January: Attack on Memory, Cloud Nothings
February: Put Your Back N 2 It, Perfume Genius
March: 4Eva N A Day, Big K.R.I.T.
April: The Money Store, Death Grips
May: Cancer 4 Cure, El-P
June: The Idler Wheel Is Wiser Than the Driver of the Screw and Whipping Cords Will Serve You More Than Ropes Will Ever Do, Fiona Apple
July: Confess, Twin Shadow
August: II, Nude Beach
September: CIA TV, .L.W.H.

Cheap plug: Earbuddy. Damn good source of music news and views. "Like" it on Facebook, too. I wrote reviews for Generationals's Lucky Numbers EP, Freelance Whales's Diluvia, Why?'s Mumps, Etc., and the latest edition of my other column, "Own It Or Disown It", in which I look at Garth Brooks's In…The Life of Chris Gaines, is up as well.

And here it is, this week's Video To Love…





THAT'S ALL, FOLKS!
See you in seven...if you're lucky.

National Suicide Prevention Hotline: 1-800-273-8255

Alcoholism And Drug Addiction Hotline: 1-888-268-9124

ASPCA Adoption
comments powered by