SPOTLIGHTS
Ask 411 Music 10.31.12: Halloween vs. The NBA
Posted by David Hayter on 10.31.2012

Is Kanye West's "Clique" a great song to put on a playlist for the upcoming NBA season? Did Nirvana really base "Scentless Apprentice" off a book about a serial killer? All this and more covered this week in Ask 411 Music!

We're tackling two topical questions this week. They're both less serious than the column's usual fare; so sit back, have fun, and join in. We start by tackling Halloween: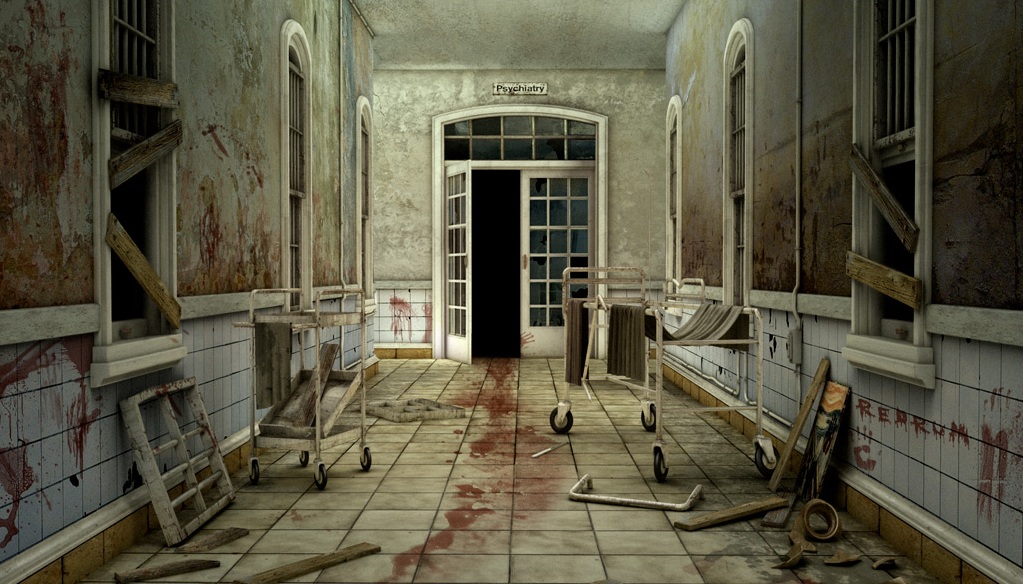 It's Halloween! What are some great songs actually based on horror stories?



This column is normally long and wordy, but this week we're going to up the pace with a pair of top 5s.



5. "Pennywise" – Pennywise

Pennywise killed two birds with one stone on their bristling 1991 debut album: they not only warned us all of the danger of Stephen King's killer clown Pennywise (from It), they also penned their own defacto theme tune. It's hardly a lyrical sensation, but it's a hell of a lot of fun.



4. "Among The Living" – Anthrax

The title track from Anthrax's most widely acclaimed album is actually based upon Steven King's The Stand. If you're not familar with the book, it has gone on to spawn a 1,000 failed TV dramas and dodgy films. It tells the story of a post-apocalyptic society and a man made superflu that wipes out huge swathes of the human race. Anthrax stay somewhat faithful to the story, bringing a tonne of energy and a relentless double bass peddle assault to King's classic.



3. "The Phantom Of The Opera" – Iron Maiden

Okay…okay…okay…I'm sure some of you will be pointing out that Gaston Leroux's The Phantom Of Opera is more of a tragic gothic novel than a horror story and…well…your right...but honestly, who cares? This is the song that Bruce Dickenson sang to earn his place in Iron Maiden, and comparing the past and present versions of the song it's easy to see why he got the job. He nailed this sprawling epic - one the bands early bruising punk songs that hinted at the band's expansive operatic potential.



2. "The Thing That Should Not Be" & "The Call Of Ktulu – Metallica

That's right, Metallica based not one, but two tracks on H. P Lovecraft's The Call Of Cthulhu. This ancient creature was loosely based on the mythical Kraken, but proved to be more of a psychological threat, coming from a different plane of existence it would crush the sanity of any human being who glimpsed it. Both tracks are sprawling monsters in their own right, one chugs as James explains Cthulhu's irrepressible power, the second is a rip roaring instrumental.



1. "Scentless Apprentice" – Nirvana

This is one of my favorite rock songs, from an album I adored as a kid, but we're not here to talk about me. Let's talk about Kurt – you know, you might want to start worrying about someone's mental health when they go:

"You know what would make a create topic for a song? A track about a murderer who has no body scent, and roams the streets killing virgins as he searches for the perfect scent".

Jokes aside "Scentless Apprentice" is a wonderfully hoarse, sliding rocker based on Perfume: The Story Of A Murderer by Patrick Suskind.






The NBA is back this week, and music is a big part of the experience, what's your playlist for the 2012/13 Season?



For most Brits this would be a nightmare question, but luckily I'm crazy about American sports and I'm watching the Heat-Celtics game on League Pass as I write this week's column. Okay, I'm going to focus on the 2012/13 season, so I'm going to keep this as contemporary as possible (with the exception of my no.1).

Jay-Z just got done with his NBA 2k13 playlist and I have to admit I've been enjoying it - "Amazing" by Kanye West would have been one of my choices (great song + where amazing happens) but I certainly wouldn't have gone with "Elevation" by U2.

I'm taking two topical questions this week so I'm going to limit my choices to a top 6.



6. "Imma Read" – Zebra Katz

The first of two doses of the regretfully named "Queer Rap" comes from Zebra Katz. The beat is just primal, and has a great running/cut and paste highlights rhythm, but seriously imagine someone getting crossed up and having "Imma dice that bitch, Imma slice that bitch…Imma that that bitch to college" booming over the PA? Perfection.



5. "New York" – Angel Haze

The NBA mixes the delicate and dexterous with the brutal and powerful, so what could be better than patter cake handclaps and a snarling vocal onslaught? Okay so Angel Haze actually use football imagery, but if Jay can put is ego to one side, wouldn't it be amazing to hear "I made this shit in covert, I run New York" ringing out in the Barclay Center?



4. "Haze.Boogie.Life" or "Wavy" – Mykki Blanco

Is the NBA ready to get G-A-Y? Russell Westbrook's wardrobe says yes, so it's time to drop Mykki Blanco's signature anthems in arenas across the nation. I was tempted to go with "Wavy" because in a league obsessed with sneakers could there be a more cutting line than "what the fuck I got to prove to a room full of dudes, who ain't listening to my words because their staring at my shoes"? But I couldn't choose, the deep bass of "Haze.Boogie.Life" is pitched beautifully to make jam packed arenas shake, imagine the instrumental being dropped after a vicious dunk.



3. "Backseat Freestyle" – Kendrick Lamar

That click clack rhythm gnaws it's way into brain and just makes you want to bounce. Kendrick's verse is huge, and I can imagine "Kendrick had a dream" bellowing out right before tip off. Sure it's full of wild boasts (in the context of a life story LP) but Basketball is all about showboating, and a massive chorus is absolutely necessary. Vocally, Kendrick is dexterous changing mood and pattern a will.



2. "Clique" – Kanye West

This is an absolute no brainer. It's already doing the rounds at practically every sporting event, and while the censored vocals sound terrible in an arena, it's just impossible to resist bobbing your head to the "clique, clique, clique". Each verse gets progressively better, Jay's flow is somehow both snatched and smooth (mentioning Lebron), and it builds to Kanye's big finale. Lyrically, it couldn't be more appropriate, Kanye raps about meeting George Tenet (former CIA head honcho) who drives the same Maybach - perfect for a league that takes young black men from the poorest backgrounds and has them standing head and shoulders above (literally) the typically white heads of industry and institution.



1. "Rack City" – Tyga

Whoever lurks behind the desk at AT&T Center (San Antonio Spurs) knows exactly what he's doing. He was onto "Rack City" months before anyone else, and while Tyga's signature anthem might have become overplayed it's still perfect for Basketball. Even if you've only got 5 seconds of play time, that sleek incestuous bassline never fails to hit its mark. It's cool, understated and totally outrageous at the same time. It's all control and implied violence, perfect for game where unbelievable feats occur regularly and effortlessly. We hardly bat an eyelid at what are incredible physical feats, because the NBA is "Rack City", it takes something truly ridiculous to get us all collectively shook.

So what would you chose?

Oh, And More questions please!

comments powered by