SPOTLIGHTS
Hip Hop Herald 11.21.12: Shyne Beefing With Everyone, No Wu-Tang Reunion, Outkast Broken Up For Good, More
Posted by Bill Wannop on 11.21.2012

News and thoughts on the Wu-Tang Clan reunion being shut down, OutKast possibly not getting back together, Shyne adding Kendrick Lamar and 50 Cent to his list of feuds and more!

Welcome one and all to the Hip Hop Herald. The column will deal with anything related to hip hop whether it be underground, mainstream, or the new-age pop infused rap (you know the stuff Timberlake and Timbaland make). We will cover news, opinions, release dates as well as feature some music and of course videos.

Be for we start, be sure to check out some of our exclusive interviews as well as follow me on Twitter.

Exclusive 411mania.com Interviews
Tech N9ne
Chino XL
Kottonmouth Kings
M.O.P.
Jedi Mind tricks
Evidence
Slaine
Apathy
Tech N9ne
Atmosphere
Saigon
Swollen Members

Music Intro
We are back after a 2 week absence and begin with the music intro which is an track that did not make the upcoming Game album due to the fact that it just missed the deadline. Well the track was released for free by Game and features Master P with production by DJ Premier.



News
Shyne Beefing With Everyone



It seems like Shyne has been beefing with everyone lately, from Diddy to Rick Ross, to now Kendrick Lamar, Game and 50 Cent. Shyne went on record to call Kendrick's debut Aftermath album, good kid, m.A.A.d. city trash after which he served up at diss song aimed at Game who came to Kendrick's defense.

Following the diss to Game who he still refers to as a 'big brother' of sorts, Shyne went at 50 Cent, claiming 50 was running scared from his foes Irv Gotti and Murder Inc. after a scuffle with the crew in 2000. He said that 50 actually hired police security to protect him from Gotti and company, and even gave police information on Gotti's supposed business dealings with notorious drug dealer Kenneth "Supreme" McGriff.

"When I met [50 Cent] he was writing raps for Diddy on Forever. This was after Gotti and them poked him up in the Hit Factory and he ran to the cops and got a order of protection. He was walking around with a group of police, NYPD was holding him down. I swear to God he was in Daddy's House in the lounge and he had security. He hadn't sold one record. He hadn't even put an album out...50 Cent was nobody, nobody knew who he was. He was hiding from Iv Gotti and Murder Inc. He's the reason that Irv got indicted. He's the reason that Kenneth Supreme McGriff is in prison for the rest of his life."

This seems like such a strange time for Shyne to bring all these beefs and allegations to the forefront on Game, Lamar and 50, since Shyne really has nothing to promote and is not really relevant in hip hop. I would say that Shyne is just trying to get attention, but at this point in his career he has nothing to sell or nothing to gain from this attention. I am sure that when Shyne does release his next album, not many people will buy it, and he will forever fall into obscurity.

Sticking to 50 Cent, he has officially been granted his boxing promoters license. Fifty had recently split from Floyd Mayweather, Jr., after a falling out. So instead of TMT (The Money Team) Promotions, the company is titled SMS Promotions.

ESPN reports that 50's application was approved in a 5-0 vote of the commission, provided that he provides three more pieces of information to the commission.

How successful 50 is in this new venture remains to be seen. I have been negative toward 50 Cent regarding his rap career as of late, but I have to admit that when 50 goes for a new venture he sure does go all in and doesn't half ass it.

Wu Tang Reunion Not Happening?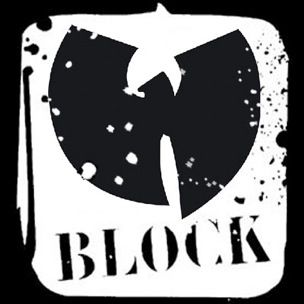 There has been talk brought up by Rza regarding a potential reunion from the Wu-tang Clan, with the culmination of a reunion album on the 20th anniversary of their debut Enter the Wu-Tang: The 36 Chambers. However, it appears not all members are on board for the reunion, with Raekwon expressing his doubts.

"We've been talking about it and it's a lot of discussion about it, but it's not consolidated yet," he said. "We know as a group that 20 years in the business is something serious, so there was a couple of conversations going on about it...you know, everyone's so nonchalant about shit, like they don't know if it's going to happen. For me, it's like I don't respect that because it should happen. It should happen in a way where it can help us from all the shit we've been through together."

He continued, "We've made a lot of money, of course, and we've lost a lot of money, and it kinda put certain cats in situations where this can help [them] right now - at the end of the day, it can help all of use, but it can help the ones that really need to be helped and it can put us back where we need to be financially, back in the game as one of the iconic groups in the game, but it takes a lot of loyalty, it takes a lot of love, it takes a lot of respect. I want to see it happen, but more importantly, I want to see it done the right way."

I hope that this gets done, but am skeptical due to some of the big egos in the group, specifically with the heavyweights of Ghostface, Raekwon, RZA and Method Man. The main problem would be creative control and the direction of the group. This is always difficult when there is no definite leader in the group. RZA has usually taken control of the albums, but with everyone's dissatisfaction with their last album, it is unlikely that he would be given control again.

Outkast Beef



There has been a lot of people waiting for an Outkast reunion album, however, those people may have to wait for a while as the group appears to be on an indefinite hiatus. While there is no beef between Andre 3000 and Big Boi in the typical sense, there really has been no communication between the two at all.

Recently, when asked about Andre 3000's absence from his new album, Big Boi made a statement about how he missed it to be in a commercial for Gillette. Some took this statement to mean that there's beef between the two Outkast members but now Big Boi is denying those claims on Twitter, saying he was simply being "sarcastic." In his message about the issue, Big Boi also promised that no more Outkast questions will be answered.

I think that Big Boi was issuing some subtle shots at Andre 3000 with the tweet, but I feel it is somewhat in a brotherly way. Big Boi has stated many times that he would be up for a new album and tour if the timing was right. It really seems that the onus is on Andre 3000 to get motivated to want to do it. For now Big Boi is focused on his latest solo album, Vicious Lies and Dangerous Rumors


Release Dates & Album Updates



Some information on some new albums that some readers may be interested in. First we get the new album announcement from Tyga, who has stated that his new album titled Hotel California will be released in March 2013. Tyga stated that his first single for the album will be 187 which features Rick Ross. Tyga actually did big things in 2012, hot off his hit single "Rack City". Whether he can duplicate his success remains to be seen, but I am interested in seeing how his career progresses.

Next we have the tracklisting for the debut Chief Keef album titled Finally Rich. The tracklisting is below and actually features some big time names from 50 Cent, Wiz Khalifa and Rick Ross. I have always been one to question Keef's skills as an emcee, and believe that this album will expose him as an artist. It doesn't help that he pissed off 50 Cent & Wiz Khalifa by not showing up to his own video shoot for "Hate Bein' Sober" this week, as 50 Cent stated that people are not going to put up with him for very long since he has accomplished nothing in hip hop as of yet.

1. Love Sosa
2. Hallelujah
3. I Don't Like ft. Lil Reese
4. No Tomorrow
5. Hate Bein' Sober ft. 50 Cent & Wiz Khalifa
6. Kay Kay
7. Laughin' To The Bank
8. Diamonds ft. French Montana
9. Ballin'
10. Understand Me ft. Young Jeezy
11. 3Hunna ft. Rick Ross
12. Finally Rich

The Game released the track list for his album Jesus Piece which drops on December 11. While I can appreciate that Game has set his release date and he is sticking to that, the album seems somewhat on the short side. The track "HVN4AGNGSTA" which was produced by DJ Premier did not make the album, because Premier said there was a mix up with his touring schedule and he missed the date to submit the track. Now I will hold off judgment until I hear the album, as it may be an album full of great tracks, but this may be a case where a slight delay may have benefitted the album.

1. Scared Now feat. Meek Mill
2. Ali Bomaye feat. 2 Chainz & Rick Ross
3. Jesus Piece feat. Kanye West & Common
4. Pray feat. J. Cole & JMSN
5. All That (Lady) feat. Lil Wayne, Big Sean, Fabolous, Jeremih
6. Name Me King – The Game, Pusha T
7. See No Evil – The Game, Kendrick Lamar, Tank
8. Can't Get Right feat. K. Roosevelt
9. Heaven's Arms
10. Hallelujah feat. Jamie Foxx
11. Freedom feat. Elijah Blake
12. Celebration feat. Chris Brown, Tyga, Wiz Khalifa, Lil Wayne

iTunes Bonus
Dead People (Prod. By Dr. Dre)


As always the schedule of release dates can be seen below with anticipated releases in RED and new additions underlined.

November 20
Rihanna – Unapologetic
Nicki Minaj - Pink Friday Roman Reloaded: The Re-Up

November 27
Bone Thugs - The Art of War III
Freeway - Diamond In The Ruff
Future - Pluto 3D

December 4
Wiz Khalifa - O.N.I.F.C.
Daz Dillinger - Witit Witit

December 8
T.I. - Trouble Man

December 11
Game – Jesus Piece
Big Boi - Vicious Lie and Dangerous Rumors
Masta Killa - Selling My Soul

December 18
T.I. - Trouble Man
Chief Keef - Finally Rich

January 22
Asher Roth – Untitled (formerly Is This Too Orange
Joe Budden - No Love Lost

January 28
J. Cole - Born Sinner

January 29, 2013
Ill Bill - The Grimy Awards
Oh No - Disrupted Ads

February 12, 2013
LL Cool J - Authentic Hip-Hop

March, 2013
Tyga – Hotel California

Other Recent Announcements
R.A. the Rugged Man – Legends Never Die [2013]
Inspectah Deck and 7L & Esoteric – CZARFACE [Feb 2012]
Cee Lo – Everybody's Brother [2012]
Goodie Mob – Age Against the Machine [2012]
Kool G Rap & Necro – The Godfathers [2012]
Demigodz – Killmatic [January 2013]
E-40 - The Block Brochure: Welcome to the Soil 4, 5 & 6 [March 26, 2013]

Pushed Back
50 Cent – Street King Immortal
Lil Wayne - I Am Not a Human Being II



Exclusive 411mania.com Interviews
Tech N9ne
Chino XL
Kottonmouth Kings
M.O.P.
Jedi Mind tricks
Evidence
Slaine
Apathy
Tech N9ne
Atmosphere
Saigon
Swollen Members

http://www.youtube.com/user/kidbillrock



TWITTER
http://www.twitter.com/Bill_411mania
http://www.twitter.com/411mania
http://www.twitter.com/411wrestling
http://www.twitter.com/411moviestv
http://www.twitter.com/411music
http://www.twitter.com/411games
http://www.twitter.com/411mma



comments powered by