SPOTLIGHTS
Hip Hop Herald 11.28.12: Lil Wayne Retiring, Game and Chris Brown Collaborating, More
Posted by Bill Wannop on 11.28.2012

News and thoughts on Lil Wayne potentially retiring after he releases Tha Carter V, The Game and Chris Brown considering a collaborative album, Nate Dogg's upcoming posthumous album and more!

Welcome one and all to the Hip Hop Herald. The column will deal with anything related to hip hop whether it be underground, mainstream, or the new-age pop infused rap (you know the stuff Timberlake and Timbaland make). We will cover news, opinions, release dates as well as feature some music and of course videos.

Be for we start, be sure to check out some of our exclusive interviews as well as follow me on Twitter.

Exclusive 411mania.com Interviews
Tech N9ne
Chino XL
Kottonmouth Kings
M.O.P.
Jedi Mind tricks
Evidence
Slaine
Apathy
Tech N9ne
Atmosphere
Saigon
Swollen Members

Music Intro
We start this week with a new track from 50 Cent which features Eminem and Adam Levine. The track is a great song and Eminem really outshines 50 with his lyrics. Take a listen and let me know your thoughts in the comments.



News
Game & Chris Brown Collab Album?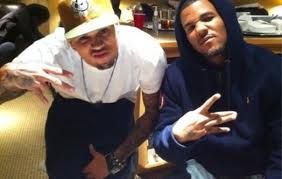 Gearing for the release of his latest album, Jesus Piece, Game has dropped some information that he would love to make a collab album with Chris Brown. Brown has collaborated with Game on "Pot of Gold" on Red Album and recently on "Celebration" on Jesus Piece

"Do you know what the thing about that is? I've gotten that question more than 'How are your kids?' these days," he said. "Chris Brown, he is, to me, Bobby Brown in Hip Hop these days. It's almost the same, man. He's just the bad boy of R&B. He's also like a little brother to me. Anytime I call him, anything I need done is going to get done ASAP. Anybody else calls, you know your'e going to need $200,000 to get Chris Brown on a record. But we make good music."

"Who knows what the future holds, but I'm not opposed to doing anything like that. I have a lot of respect and a lot of love for his craft and what he does. That's my little brother. I'ma hold him down throughout the duration of my life. As long as I'm here, Chris Brown is going to be OK."

I actually agree with Game in that the two do seem to have a great chemistry between them. A collab album could end up being a good thing, in that it is an album that will feel natural not something that is forced. For now it is just talk, but time will tell if the album ever comes to fruition.

In other Chris Brown news, he and Drake have both been cleared of criminal charges as a result of their nightclub brawl earlier this year. Authorities have decided that there is not enough evidence to move forward with the charges. Sources indicated that the surveillance video in the club where Drake and Chris Brown allegedly hurled bottles at one another was so dark and blurry that authorities couldn't make any use of it.

That is good news for Brown and Drake, but although they have been cleared of criminal charges I still expect there to be many civil charges issued against the two.

Lil Wayne To Retire After Tha Carter V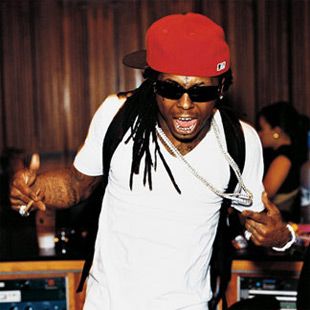 Lil Wayne career appears to be winding down and Weezy has stated what his end game will be. He announced during a recent interview with MTV that he is planning to retire from making music after he releases Tha Carter V.

"I know y'all want me around for a little bit, [but] Tha Carter V is my last album," he revealed. "I've been rapping since I was 8 years old; I'm 30 now. That's a long time, and I like to do so many more things, and when I like to do something, I end up loving to do it real quick. And I love to do something, I'm fully focused on it and it only, and music sometimes is not that 'it.'"

Wayne has been stating time and time again that he is no longer in love with music and would rather focus on other ventures (such as skateboarding). While it is easy for an artist to have a plan when they will step away from the mic, it is much easier said then done. When the time finally comes I can see Wayne saying he is retired and potentially taking an extended break from music, but I cannot see him staying away for good.

While Wayne gave no definitive date on the release of the Tha Carter V, Wayne has announced that his new album I Am Not a Human Being 2 has been pushed back to a February 19th release date. Everyone knew that this was coming as Lil Wayne is known for album delays, and I doubt that this will be the last delay for the album.


Release Dates & Album Updates
News has sprung up about Nate Doggs final studio album, titled Nate Dogg: It's A Wonderful Life which should be released in the first half of 2013. The album features unreleased material from Nate and will include guest vocals from Eminem, Dr. Dre, Snoop Dogg, Mary J. Blige and Jay-Z. I am interested in this album and am curious as to when this was recorded, specifically if the guests recorded the material for Nate before his death, or if they got on board after his passing. I would assume the later, and if that is the case I hope that care was taken to ensure the proper fitting of each guest on the tracks.




Big Boi has released the track listing to his new album, Vicious Lie and Dangerous Rumors, which will drop on December 11:

1. Ascending
2. The Thickets feat. Sleepy Brown
3. Apple Of My Eye
4. Objectum Sexuality feat. Phantogram
5. In The A feat. T.I. & Ludacris
6. She Hates Me feat. KiD CuDi
7. CPU feat. Phantogram
8. Thom Pettie feat. Little Dragon & Killer Mike
9. Mama Told Me feat. Kelly Rowland
10. Lines feat. A$AP Rocky & Phantogram
11. Shoes For Running feat. B.o.B. & Wavves
12. Raspberries feat. Mouche & Scar
13. Tremendous Damage feat. Bosko
14. Descending feat. Little Dragon

Deluxe
15. Higher Res feat. Jai Paul & Little Dragon
16. Gossip feat. UGK & Big K.R.I.T.
17. She Said OK Big Boi & Theophilus London feat. Tre Luce

The tracklisting looks pretty good, and I fully expect Big Boi to follow up his critically acclaimed Sir Lucious Left Foot: The Son of Chico Dusty that dropped in 2010.

Lastly T.I. has revealed the tracklisting to his latest offering, Trouble Man which will release on December 8:

1. The Introduction
2. G Season (Feat. Meek Mill)
3. Trap Back Jumpin
4. Wildside (Feat. A$AP Rocky)
5. Ball (Feta. Lil Wayne)
6. Sorry (Feat. André 3000)
7. Can You Learn (Feat. R. Kelly)
8. Go Get It
9. Guns and Roses (Feat. P!nk)
10. The Way We Ride
11. Cruisin'
12. Addresses
13. Hello (Feat. Cee Lo Green)
14. Who Want Some
15. Wonderful Life (Feat. Akon)
16. Hallelujah

As always the schedule of release dates can be seen below with anticipated releases in RED and new additions underlined.

November 27
Freeway - Diamond In The Ruff
Future - Pluto 3D

December 4
Wiz Khalifa - O.N.I.F.C.
Daz Dillinger - Witit Witit

December 8
T.I. - Trouble Man

December 11
Game – Jesus Piece
Big Boi - Vicious Lie and Dangerous Rumors
Masta Killa - Selling My Soul

December 18
T.I. - Trouble Man
Chief Keef - Finally Rich

January 22
Asher Roth – Untitled (formerly Is This Too Orange
Joe Budden - No Love Lost

January 28
J. Cole - Born Sinner

January 29, 2013
Ill Bill - The Grimy Awards
Oh No - Disrupted Ads

February 12, 2013
LL Cool J - Authentic Hip-Hop
Lil Wayne – I Am Not A Human Being 2

March, 2013
Tyga – Hotel California

Other Recent Announcements
Nate Dogg: It's A Wonderful Life [2013]
R.A. the Rugged Man – Legends Never Die [2013]
Inspectah Deck and 7L & Esoteric – CZARFACE [Feb 2013]
Cee Lo – Everybody's Brother [2013]
Goodie Mob – Age Against the Machine [2013]
Kool G Rap & Necro – The Godfathers [2013]
Demigodz – Killmatic [January 2013]
E-40 - The Block Brochure: Welcome to the Soil 4, 5 & 6 [March 26, 2013]

Pushed Back
50 Cent – Street King Immortal



Exclusive 411mania.com Interviews
Tech N9ne
Chino XL
Kottonmouth Kings
M.O.P.
Jedi Mind tricks
Evidence
Slaine
Apathy
Tech N9ne
Atmosphere
Saigon
Swollen Members

http://www.youtube.com/user/kidbillrock



TWITTER
http://www.twitter.com/Bill_411mania
http://www.twitter.com/411mania
http://www.twitter.com/411wrestling
http://www.twitter.com/411moviestv
http://www.twitter.com/411music
http://www.twitter.com/411games
http://www.twitter.com/411mma



comments powered by