SPOTLIGHTS
The Love/Hate Music News Report 12.20.12: Worst!
Posted by John Downey on 12.20.2012

From Lana Del Rey's Born to Die and Odd Future's The OF Tape, Vol. 2 to Slaughterhouse's Welcome to Our House and more, 411's John Downey looks at the top 10 worst albums of 2012!

This is the second-to-last column that I will write for 411mania, but this column isn't going anywhere. I wasn't the first writer of this column, and I'll let you know right now that I won't be the last writer of this column. I've considered spilling the beans on who will be writing it, but I'll trust that she can introduce herself better than I can.

Oh, and I saw Ted the other night. I didn't care for it. Yep. Anyway, let's get to the meat of this column...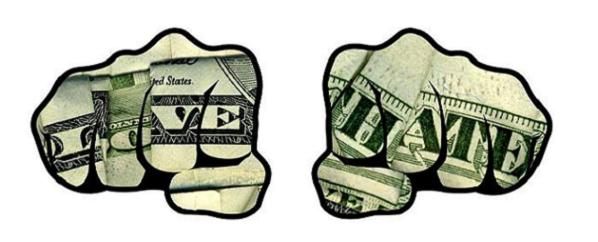 I think 2012 was a great year for music across all genres. There were great rock albums, great hip-hop albums, great pop albums, what have you. At the same time, though, the bottom of the barrel was particularly gruesome this year, with 2012's worse being way more offensive than what we had to put up with last year. There was so much, in fact, that I felt compelled to list them.

To give some ground rules, though, I didn't go out of my way to listen to 2012's worst. Maybe Kreayshawn's album actually tortured people, and perhaps that John Frusciante album is the worst thing since, well, Kreayshawn's album, but I managed to listen to pretty much every album that I had some sort of expectation for. If I searched for the worst stuff, I imagine that I would never find the bottom. How many shitty mixtapes are out there? Exactly.

Also, and I realize this might be a strange concept to digest, these albums are placed and ranked by what I thought of them. I don't care what Rolling Stone or Allmusic had to say about any of these albums—they are on here because I didn't like them, and saying that my opinion of an album is invalid because another critic gave it four stars won't phase me. Oh, and please don't try to form some sort of conspiracy theory on why I didn't care for certain albums. I've explained why I don't like them. If you don't agree with what I put on here, that's fine. Feel free to share your own list in the comments section.

Alright, let's get to it...

#10
Born to Die, Lana Del Rey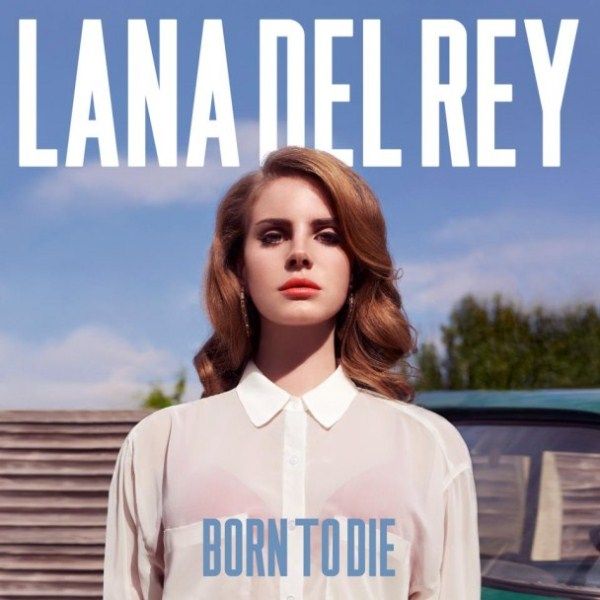 I think I got most of my problems I have with LDR when I put her on my list of the Top 5 Worst Pop Acts, but looking at my reasoning again, I need to retract part of what I had to say. First, though, I'd like to compare May Jailer to an artist who is almost her complete opposite—Rick Ross. There's a point to this, trust me.

Rick Ross is fake. He is the definition of an Internet gangster. He raps about killing people while receiving sexual favors from the finest women on the street. His entire act is a façade, and there is more than sufficient evidence to back that claim up. The thing is, though, that Ross performs like he believes his own shtick. We know that he's full of shit, but his relentless dedication to his persona makes his music far more palatable than it should be.

(I'll disclose here that I didn't care for Ross's most recent album, though it was nowhere close to being bad enough to make it on this list.)

That, more than anything, is LDR's problem—I can't buy into anything she sings about because I don't feel as though she believes her own shit. It's all vague emotions and ideas, and it is all cherry-picked from artists who came before her. Her music is a pretty shell, sure, but it is still hollow on the inside. That's not to say that there aren't plenty of other pop singers who make shallow, derivative music, but most are smart enough to invest in their persona enough to make looking at the structure of their music ultimately pointless. LDR half-asses it, and Born to Die flounders as a result. It would have also helped if most of these songs didn't suck, but if I believed in half the shit LDR sings about, this might have stayed off of this list.





#9
NecroFusion, Zak Bagans/Praga Khan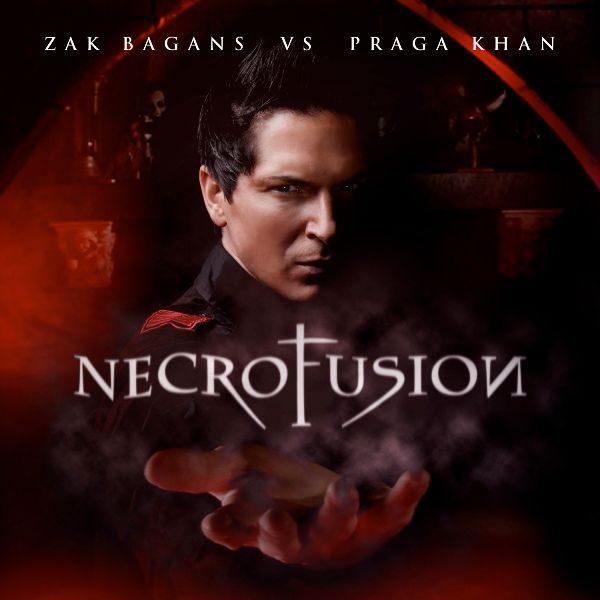 Oh…oh man. This is almost too funny. Bagans is known for hosting shows about ghosts, while Praga Khan is a techno artist. NecroFusion is a collection of lame compositions that are broken up with samples of Bagans attempting to talk to ghosts. There's little else to be said about it, and the only thing keeping it from ranking less favorably is that it is far more amusing, albeit unintentionally, than most of the rest of these albums.





#8
Mirage Rock, Band of Horses




The streak of bad Band of Horses albums continues. I think I've reached the point that I'm comfortable with these guys making bad music—after all, it has been six years since they put out their first, and best, album, and their albums have been getting steadily worse. I've recognized the pattern, and I'm not surprised that Mirage Rock doesn't break the trend.

There's nothing to get attached to on this album. The songs are shallow, the production works against the strengths of this band, and there's only so much the band can do with these poor arrangements. The best songs on this album would be filler tracks on a good album. But I can't get outraged over any of this. I acknowledge that it is bad, but it isn't offensively bad. That's the highest praise I can give it—that it didn't ruin my day. Wheeee.





#7
The OF Tape, Vol. 2, Odd Future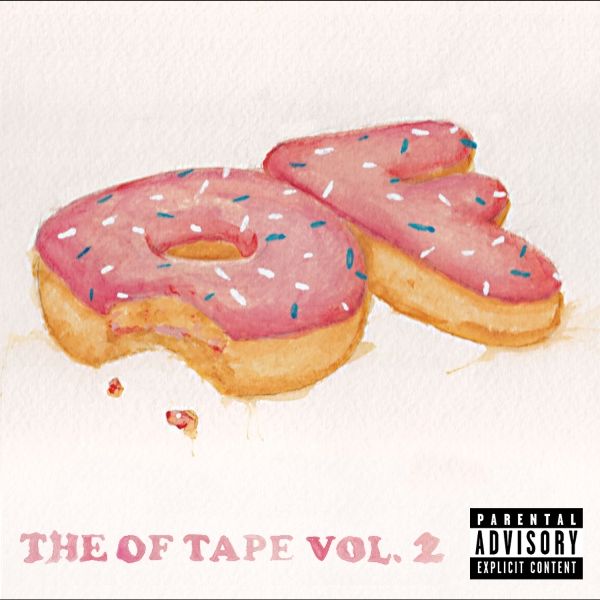 Hey, we tried. We gave Odd Future a chance, and this is what they gave us. I can't get worked up over them anymore. Frank Ocean is no longer "Frank Ocean of Odd Future". Earl Sweatshirt is distancing himself from this group as well, and Tyler would be smart to follow suit. The rest of the crew aren't very good at their craft.

Consider that this is Odd Future's first album since they broke out last year in which every member of the group was featured. How, then, does this manage to sound so phoned-in? The beats are recycled OF fare, the rapping isn't up to snuff, and what they rap about is mostly uninteresting. Stuff like "Rella" and "Oldie" are the exceptions rather than the rule, and while this ditches Goblin's self-important musings, in its place are juvenile threats and drug references that wouldn't bother the stiffest square. If their fifteen minutes of fame aren't up yet, they don't have much time.





#6
Zoo, Ceremony




Oh. Right. This album exists. Zoo is so incidental that I almost forgot it came out this year, but fortunately, it didn't escape my attention. Actually, the manner in which this album fails is almost comical given Ceremony's past work. To put this in perspective for those of you who haven't heard of Ceremony, which I'd imagine is almost everyone reading this, Ceremony is a hardcore punk outfit who rose to a degree of fame by making brutal music, and Zoo sucks because it is boring.

I can respect that Ceremony wanted to make a more traditional punk rock album with Zoo, especially since this is their first album on Matador (one of the more prominent, and important, independent record labels going), but this is as bland and predictable as punk rock gets. If you've heard any punk rock album before in your life, you've heard Zoo. The compositions are predictable and tired and the writing isn't worth mentioning. No wonder I almost forgot it existed.





#5
Sento La Tua Mancanza, David Ramos




Let's clear up a common misconception: personal music is not always good music. Putting aspects of oneself into one's art can help make the music feel more immediate, but what matters most is conveying one's thoughts and emotions to an audience. If you just state your pain in song and expect people to care, don't be surprised if they don't. Guess how Sento La Tua Mancanza fails. Yep.

Sento La Tua Mancanza (roughly, "I Feel Your Absence") is about how David Ramos misses his grandmother. She's dead within the first minute of the album, and most of the rest of the album is Ramos saying that he misses her. We don't know who Ramos is, and we're given little reason to care outside of that this guy cares. This is the definition of self-important, and the actual songs are too disjointed and unappealing to parse through Ramos's thoughts.

Admittedly, this would have ranked more favorably if those in charge of Fake Four had just left well enough alone. I was one of maybe six or seven people who actually reviewed this album, and I'm pretty sure that I'm the only one who gave it a negative review. (I'd also like to point out that most of the positive reviews included some detail about how they had never heard music like this before, and that I'm the only one who noted the resemblance to Why?'s recent work.) When the review went up, Ceschi Ramos, one of the two founders of Fake Four and David's brother (guess who the other founder was), insulted me in the comments section of the review, then Tweeted Earbuddy's account with disparaging thoughts. If that sounds unprofessional, that's because it is. I've written far more negative reviews that have been met with no blowback, mostly because just putting out a review of an album gives it publicity, and while I understand being upset with the review, acting this way only exacerbates matters and usually leads to bad press. Putting out a shitty album is one thing, but biting the hand that tries to get your name out there isn't doing yourself any favors.





#4
Let the People Speak, Grand Duchy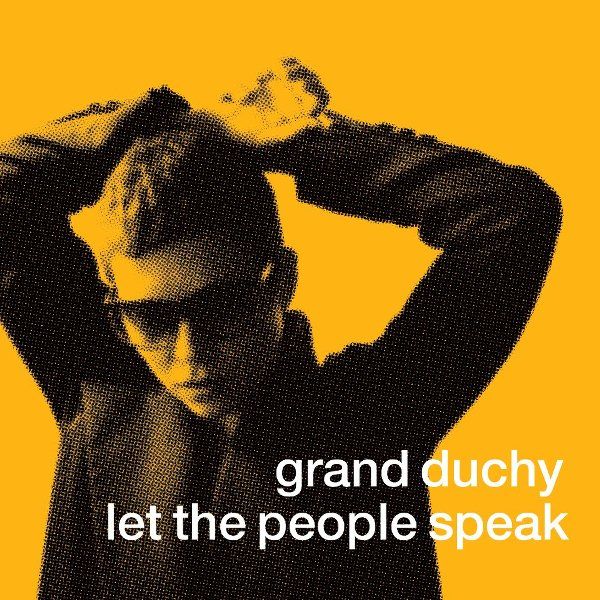 Looking up information on Grand Duchy did a lot to make me look forward to hearing their music. It's a two-person group consisting of Frank Black and his wife, and Black has been responsible for some of my favorite music of all time, especially as the frontman for the Pixies. I ignored the negative reviews because, well, it's fucking Frank Black, surely the rest of the critics just don't get his style. It is only upon listening to Let the People Speak that I realized my error.

Frank Black isn't the driving force of Grand Duchy. His wife, Violet Clark, is the most important factor of this group, and she is fucking terrible in almost every way. Her lyrics are vapid, her singing is annoying, and she lacks any sort of charisma. As for the music, well, I think I summed it up well when I wrote that they sounded "like the Yeah Yeah Yeahs as done by a terrible Le Tigre cover band". To make things worse, this album lasts over an hour, making it an endurance test. The only thing worse than an annoying album is an annoying album that won't fucking end. Heck, getting to the end of the embedded video is tough goings, and that's a three-minute edit of a five-minute song.





#3
Paralytic Stalks, Of Montreal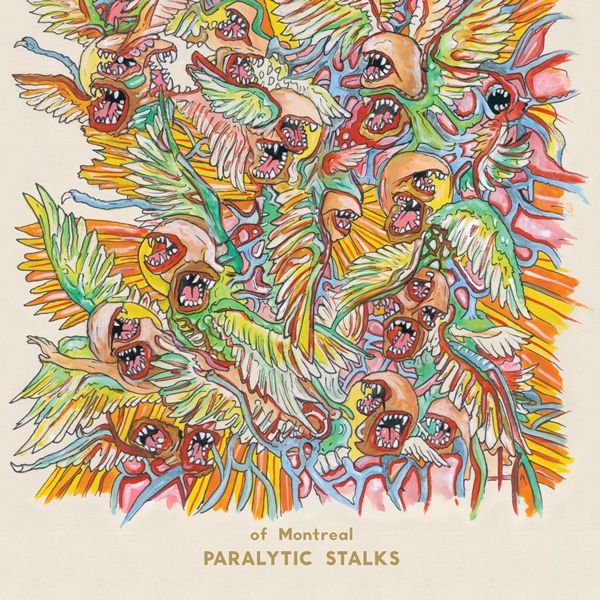 I don't know what I can say about Paralytic Stalks that Chris didn't say in his review and what I didn't add when comparing it to Of Montreal's previous, superior album, Hissing Fauna, Are You the Destroyer?. The short version is that this is the worst album put out by someone who was once considered one of the most promising musicians in the independent scene, and that it finds new ways to assault the senses as it goes on. I'd hate to give this album more publicity, so I won't.





#2
Welcome to Our House, Slaughterhouse




Ideally, when jumping to a major label, an artist or group should use their expanded resources to further refine the sound that helped get them to the dance. They will work with better producers, better songwriters, and seasoned folks who can help make the best product possible. One great hip-hop album that was molded in such a fashion saw release this year. Welcome to Our House is not that album.

I've heard people excuse this album as Slaughterhouse's grab at making the big bucks "but they've earned it". I've heard people say that you have to get used to the group's new style in order to enjoy it. I've been told that I need to look past the manufactured stuff to get to the goods. Here's my counter-point: I don't give a shit. I'm aware of their excellent On the House mixtape, but that doesn't excuse Welcome to Our House's bloated, unimaginative attempts at gaining a new audience. As for looking past the manufactured stuff, well, I can't—that's most of this album.

Did these guys really need Skyler Gray to sing their hooks? Did they need to repeatedly reference how happy they are to be with Eminem/on Shady Records? Does anyone actually think that "My Life" sounds good? Fuck, does anyone actually think that "Get Up" belongs on an album by a group named Slaughterhouse? What about "Flip A Bird"? Or "Goodbye"?

Only early track "Coffin" stands out, and that's because it comes the closest to matching Slaughterhouse's old sound. This is Eminem's attempt at making a modern D12, and while the production isn't completely awful, it doesn't work to the strengths of this group. I know these guys can still rap—I liked On the House—but they sound tame on this album, and what's worse is that it sounds intentional. Just because you disclose that you intend to sell out doesn't mean that you can put out a shit album like this, and while one could conceivably say, "Yeah, but they debuted at #2 on the Billboard 200", you could just as easily say, "They were outsold by a Christian rock group by 17,000 units in their first week on the chart". In an outstanding year for hip-hop, Welcome to Our House is both embarrassing and out of place.





#1
Bodyparts, Dragonette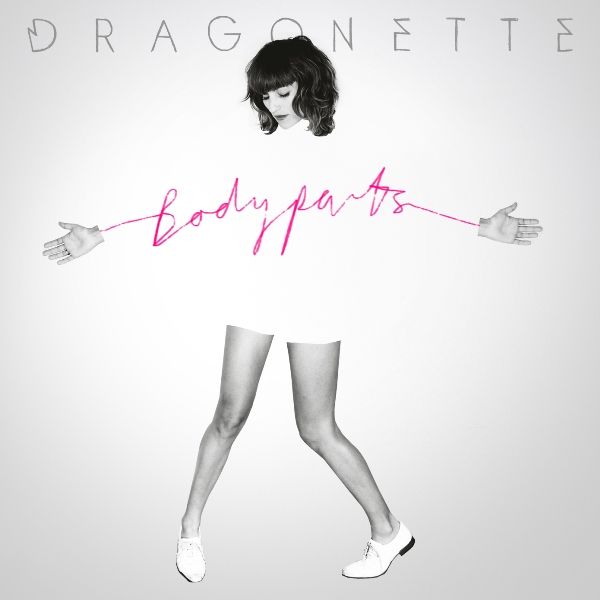 Why is this #1? Well…





Also…





I mean, I wrote a review of it as well, so if you need an explanation for why this is shit, knock yourself out. Hell, check it out for yourself if you aren't convinced yet:




Albums To Love
January: Attack on Memory, Cloud Nothings
February: Put Your Back N 2 It, Perfume Genius
March: 4Eva N A Day, Big K.R.I.T.
April: The Money Store, Death Grips
May: Cancer 4 Cure, El-P
June: The Idler Wheel Is Wiser Than the Driver of the Screw and Whipping Cords Will Serve You More Than Ropes Will Ever Do, Fiona Apple
July: Confess, Twin Shadow
August: II, Nude Beach
September: CIA TV, .L.W.H.
October: good kid, m.A.A.d city, Kendrick Lamar
November: Duality, Captain Murphy

Cheap plug: Earbuddy. Damn good source of music news and views, and pretty soon, it will be the only place I'll be sharing my thoughts on music. "Like" it on Facebook, too. We've started our countdown of the top one hundred best albums of the year. Honorable mentions are here, and the first part of the official list is here. The second part should be up by the time most of you read this.

And here it is, this week's Video To Love…





THAT'S ALL, FOLKS!
Get ready for the best…next week.

National Suicide Prevention Hotline: 1-800-273-8255

Alcoholism And Drug Addiction Hotline: 1-888-268-9124

ASPCA Adoption
comments powered by