Hammer of Doom News Report 12.24.12: 'Top 50 Metal Albums of 2012 (Part 1)' Edition
Posted by Robert Cooper on 12.24.2012

News and thoughts on Metallica's album sales dropping due to Spotify, the passing of Ministry's guitarist and more! Plus 411's Robert Cooper begins his look at the top 50 metal albums of 2012 with #50 - #31!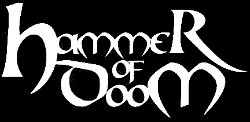 Welcome, Metal Faithful, to the heavy metal apocalypse shelter, the Hammer of Doom. I, as always, am your friendly neighborhood metal missionary, Robert Cooper. I've been gearing up for Christmas all week, been writing my Top 50 Metal Albums entries, recording podcasts, and been a general smartass. For the next few weeks, I plan on changing the format a little bit. You'll still get all the news, but it wont be me elaborating as much, because this week is the start of the opus for this column, the TOP 50 ALBUMS OF 2012, this week will be 50-31. I also will be reading your reader commments, finding free music and I'm putting a hold on the Global Metal until the new year, because I don't want your browser to explode from all the videos on this page.

If it has already exploded, I apologize, I hope my apology doesn't drown out....



THE CRIES FROM THE CRYPT!



Paul Di'Anno Says His U.S. Tour Is Being Rescheduled For Next June

It's good that his tour will be back on schedule, I guess his prior criminal history has caught up with him.

Iron Butterfly Bassist Lee Dorman Dead At 70

Damn, I've never listened to much Iron Butterfly, but I know that they were an awesome band and he was a big part of it. RIP.

U.K. Edition Of Sonisphere Festival Called Off For Second Year In A Row

Damn....sucks for the UK metalheads....oh well, not like the US will see anything as good as that festival anyways.

Joining Spotify Reportedly Hasn't Been Good For Metallica's Sales

I doubt it'll hurt them that bad, granted, they are a new label. The old statement still rings true, no good deed goes unpunished.

Rigor Mortis and Ministry Guitarist Mike Scaccia Dies

This makes me very sad, he collapsed at a show right after he asked for the strobe lights to be turned off. RIP.

Thin Lizzy Members Launch Black Star Riders

I fully support their decision to not record anything new with the Thin Lizzy name, while the name they chose for their new band isn't amazing, it isn't all that bad.

Motorhead Headphones To Be Launched In U.S. At Consumer Electronics Show

COOL!, I still wont be buying them!

Tony Iommi Joins National Guitar Museum Board Of Advisors

Congrats to him, he deserves to join it!

Lostprophets Vocalist Charged With Child Sex Offenses

Conspiracy to engage in sexual acts with a one-year old girl and possession/distribution of child porn are the crimes he are charged with. If he did it, I hope that they not only throw the book at him, I hope the throw the whole library of books at him.

Legendary Early '80s Fanzine The Headbanger To Be Re-Released As Ebooks

I've never read an issue of it, but I think that it'd be a cool step back in time to see what people thought about the metal scene back in the day.

Work Begins On Long-Awaited Sophomore Control Denied Album I've been waiting for this album for years, it's said that the legal strings in this are all cleared up, so now there is nothing in the way for the last opus of Chuck Schuldiner to be finished and released. Now we truly play the waiting game!

I've closed my Psalms for a while, give the dead a rest...so instead....enjoy my work!

THE PSALMS FOR THE DEAD!

TOP 50 ALBUMS OF 2012 (Part 1)

Before I start this list, I want to say that a lot of these albums are on the same level, but I just felt that some were above others.  This is my personal list, if you want to bitch about it, there be a comment section below, please do so.   By the way, every album title album below has a song from the album, so that every album at least has one song that can represent it.  So without further adieu!  Let's start the show!

No.50 Alunah-'White Hoarhound'

Starting out our list is one of the smaller on bands on here, a band that I had just stumbled upon one day when looking for an album to listen to.  This is a pretty damn nice package of stoner laden doom metal.  I love the riffs that this band has, and I love that they come at you like a hammer (of doom) and just crush with a nice hard rocking tone.  I find the vocals to be something that are unique to this list, because the vocals on this album have a nice, smooth sound to them, and help support the very catchy, very fuzzy riffs.  This band is awesome, and they need more support, so if you dig them, go buy their album, because I totally will after Christmas!

Best Tracks: "Dementer's Grief", "White Hoarhound", "Oak Ritual II".



No.49 Agalloch- 'Faustian Echoes' (EP)

This is one of the only EPs on this list, and it is by far the most unique release on here, because it was only one song.  That may be a turn off to some, but I feel that this band (that I really, really like) manage to tell a story within one song, one that tells more of a story than half of the songs on the radio nowadays.  It's about a 20 minute song, and it's a bit more intense than they were on the last album.  This shows the band at a little closer to black metal than ambient.  There is a very sinister sound laid out as well, where you can almost feel the venom coming through your speakers, and if you're like me, you loved every second of it.




No.48 Spawn of Possession- 'Incurso'

A bit of technicality can go a long way. This album does not follow that phrase. This album has a really nice technical feel to it, which is fitting, because this is technical death metal. Spawn of Possession are a band that have quite a following behind them, and they have many fans because their style is one that people dig, myself included. So what did they do to make this album just a hair above the competition, they stuck to their guns and added Oscura guitarist Christian Münzner, which only made their guns that much more potent. Every note in this album has a bit of a flow to it, every not feels connected, and that's what a good technical death metal album should do.  This album is a very fun roller coaster ride, take it, and don't look back

Best Tracks: "Where Angels Go Demons Follow", "Apparition", "The Evangelist".




No.47 Serpentine Path- 'Serpentine Path'

I really love death/doom metal, because it puts together two of my favorite genres in metal, death metal and doom metal.  They go hand in hand, as the album proves undoubtedly.  This album pairs up basically the entire band of Unearthly Trance up with guitarist Stephen Flam of the legendary death/doom band Winter.  Damn does it show that he's in on this album, the same molasses slow, thick, powerful riffs that he played in Winter.  The vocals fit the sound without a doubt, setting up a feeling of lumbering dread across the psyche of the listener.  This album is Slenderman in a CD.  It just crushes you and you can't do a damn thing but headbang and throw the horns.  A damn solid debut, and this band holds much promise, can't wait for more from them.

Best Tracks: "Arrows", "Crotalus Horridas Horridas", "Compendium of Suffering"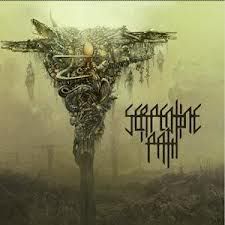 No.46 Grand Supreme Blood Court- 'Bow Down Before the Blood Court'

I had not ever heard of this band until right before their album came out.  I was researching metal, as I always do, and I look and see advertisements for this band called, Grand Supreme Blood Court.  I said, "THAT'S FUCKING METAL", and gave their album a listen.  I was not disappointed.   This is a very brutal album.  If I were to give it a description, I'd say that it sounds a lot like Ashpyx.  That's fitting, because this band is 4 members of Ashpyx and the bassist from Hail of Bullets.  The court gimmick is pretty awesome, because all of the members of the band have "Grand *insert court related job here*" in their names, and the tracks go through the system like a trial would. The intro of "All Rise", to the awesome last track of, "...And Thus the Billions Shall Burn", all have a little something to do with one another.  Can't wait to hear more from this band in the future.

Best Tracks: "Bow Down Before the Blood Court", "Behead the Defence", "...And Thus the Billions Shall Burn".



No.45 3 Inches of Blood- 'Long Live Heavy Metal'

This album is full of more cheese, so much cheese that Wisconsin is quaking in its' boots. That's not a slight at all, by the way.  This album shows a band that really loves the genre that they play, as the album title suggests.  When the album was kicking, the album was REALLY kicking, it had some spots that I really loved, and had a few songs that would contend with any from the bands' entire discography.  There are a few spots where I felt that they could have done more with a few songs, but for the most part, this album was a damn good release and worth a listen.  I think the thing that I like the most are the instrumentals, they were damn good songs, and showed a bit more to the bands' style.

Best Tracks: "Metal Woman", "Leather Lord", "Chief and the Blade", "Men of Fortune".




No.44 Saint Vitus- 'Lillie: F-65'

If any album could win a band, "Comeback of the Year", this album would win Saint Vitus that very title.  After being gone for what seems like forever, godfathers of doom metal, Saint Vitus, bring an album that make it sound like 80s doom never left.  The guitar are slow and doom heavy, with Wino's vocals having even more power than I remember.  The album is a concept based around a girl in a hospital, which fits the sound of the album totally.  This album is a bit short, barely coming in at a half hour, but with the time that it had, it gave us some pretty awesome sounds, and I loved every second.  Welcome back, Saint Vitus!

Best Tracks: "Let Them Fall", "Vertigo", "Blessed Night".




No.43 Orange Goblin- 'A Eulogy for the Damned'

I adore this band, if you've heard Orange Goblin before, it'd probably be of no surprise why I do.  They're plenty of fun, for sure.  This album does what the always do, it has a sense of stoner metal boozing fun, as well as a few drops of doom plagued horror.  The scratchy vocals of Ben Ward are as good as ever, and the rest of the bands plays like this is still the first album and they still have something to prove.  Which is great to hear, though there are a few songs on here that I don't like as much as the others, this doesn't mean they're bad, but it just means that I don't think that they'll get the marathon play that the rest of them will be getting.  Overall, a damn nice release from the lord of British stoner metal.

Best Tracks: "Acid Trial", "Red Tide Rising", "A Eulogy for the Damned"



No.42 Down-'Down IV Part I: The Purple EP'

This is the other EP that managed to land here on the list.  I love me some Down, they're one of my favorite supergroups that have been formed in the last few decades.  This EP brought the southern fried riffs and attitude to the table, like they were going out of style.  Kirk Windstein and Pepper Keenan make an awesome combination, and they bring the best of C.O.C. and Crowbar's guitar sounds to make a nice southern doom affair that keeps everyone interested.  Phil Anselmo sounds just as good as he has in recent memory and does a damn good job.  This is an album that did pretty damn good on the charts, and it was deserved.  A heavy, fun listen and pretty long for an EP, hell, it was longer than the new Saint Vitus album.

Best Tracks: It's a 5 track EP, pick one.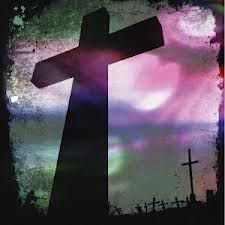 No.41  Cryptopsy- 'Cryptopsy'

After the shitstain that was, 'The Unspoken King', I think most people had already written off Cryptopsy's new album.  I, was not one of those people, because I had not heard the prior album, thank Jesus.  This new album has the brutality of old Cryptopsy and while the vocals do still have the occasional deathcore twinge, it wont do anything to this album besides make it a little more varied.  I think I heard maybe one breakdown, but the guitar solos outweigh them by a ton.  The guitar solos in this album are great, in case anyone was wondering.  This album does sound like an old Cryptopsy album, which is another good thing.  There are also some aspects that I feel would feel right at home in a technical death metal album.  This album is quite the ripper, and I suggest not listening to this album around small children, because I think they would be blown into a wall at the sheer ferocity of this album.

Best Tracks: "Two-Pound Torch", "Red Haired Scapegoat", "The Golden Square Mile".



No. 40 Black Breath- 'Sentenced to Life'

Speaking of ferocity.  Here are a band that I had never heard of, but damn was metal-archives loving them.  So I gave this album a listen, and oh my, is it an intense headbanging session.  This album has the whole mixture of death and thrash from the metal side and a bit of crossover and crust punk to make things that much more entertaining.  This album doesn't have a single dull moment, it almost has the mini-song thing that grindcore loves so much, but the songs are a bit too long to be mini-songs.   This album is also full of energy and though some people may not see it to be as fun as some crossover like Municipal Waste (their new one was okay), this has an energy that makes me want to party for some reason, though I never party.  This is a fairly young band (yeah, me calling something young), and I think that they still have so much growing room that these guys have the opportunity to one day be a household name in the metal community.  Will that happen?...Only time will tell!

Best Tracks: "Feast of the Damned", "Home of the Grave", "Mother Abyss", "Obey".



No.39 Dragonforce- 'The Power Within'

I'll be honest, when coming in to this album, I was expecting to be kind of bored and that this would be your run of the mill Dragonforce album.  I was wrong.  Dragonforce has finally laid out an album that I can say is an actual power metal album, and not the guitar hero weedly weedly fest that I'm used to hearing from them.  The solos still have that hyper fast rhythm, but they come less rather than more, which makes them actually important.  The inclusion of singer Marc Hudson is one that I welcome, while their old singer was good, this guy is better and seems to add more to the band than the other guy did.  Another thing I must commend this album for is the fact that I can actually hear the bass, which I don't think I've ever heard much of in a Dragonforce album.  This album has a few guitar heavy tracks for the old fans, and has a few more stable and traditional songs to bring in some of their detractors.

Best Tracks: "Holding On", "Give Me the Night", "Wings of Liberty".



No.38 Pig Destroyer- 'Book Burner'

Remember those grindcore mini-songs I talked about a few entries above.  Here they are.  I'll be honest, I've never been much for those mini-songs, I feel like they usually don't quite have enough time to stick to me.  This album managed to keep me interested though.  I think that perhaps the longer songs are the reason why, but this album manages to stay very entertaining even in between those songs.  This album is straight up and down great grincore.  Though there are moments where the songs aren't lightning fast and everything comes at you like lightning.  There are a few moments where the band kind of slows it down and shows what they can do when they change everything up. Overall, another fun listening, not that long either, not surprisingly, it's grindcore.

Best Tracks: "Sis", "Valley of the Geysers", "Baltimore Strangler", "Iron Drunk"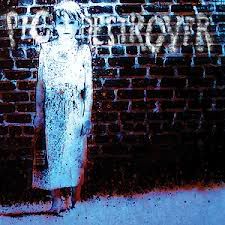 No.37 Enthroned- 'Obsidium'

This is the first black metal entry to this list, and this was a flagship year from the genre.  There were quite a few very good albums that didn't quite make this list, which is fine, this list is the best of the best.  This album has all the makings of yet another band that releases an album that I've already seen the cover of it a thousand times, and heard what was in the case so many times that I get bored.  While there is a bit of that in this album, it's enough to keep the listener nice and comfortable, while still making them want more of the evil energy that blasts at him/her through the speakers.  This album isn't quite a classic though, it does kind of sound like a typical Enthroned album, but that is a compliment in and of itself, because they're a band that I hold in a very high regard.   The brutality (so much brutality) is enough for this album to land on this list by itself, but Enthroned have managed to make something that is just a step above your standard black metal album, and they deserve praise for doing as such.

Best Tracks: "Nonus Sacramentvm-Obsidium", "Deathmoor", "The Final Architect", "Thy Blight Vacuum".



No.36 Nile- 'At the Gate of Sethu'

I've noticed that this album has not exactly gotten some of the best reviews from around the metal world.  I know exactly why, because alot of people say that it's nothing new, and that the production isn't that great.  While I agree on the production aspect, I think that this is a band who has hit the point where some critics think that the sound that Nile employ has run its' course, while I, on the other hand, go with the old adage of, "if it ain't broke, don't fix it".  That's what this album screams to me.  This album has everything you'd expect from Nile, Egyptian mythology, fast drumming, fast guitars, screaming.  Everything is here, and I don't see a single problem with it.  To be honest, I quite like it, everytime I listen to this album, I have to listen to it all the way to the end, because there is a journey that it takes you along, a journey that is one that will rip your face off as well as the faces of everyone else in the room and your neighbors' house, etc.  I really like this album, at least give it a try before joining the "this album is old and tired" group.

Best Tracks: "Enduring the Eternal Molestation of Flame", "The Fiends Who Came to Steal the Magick of the Deceased",  "Tribunal of the Dead".



No.35 Meshuggah- 'Koloss'

I'll be honest, I expected this album to be much higher on this list.  I still really liked it, but I kind of thought that it'd be just a bit higher than it landed on this list.  The weird thing is for this album is that the albums that I've listened to by Meshuggah all have at least one amazing song that I have to add to my iPod, but this time I don't quite get that feeling.  There are some damn good songs on here, that have a sound that is 100% Meshuggah, and if you were to say anything opposite, I'd punch you in the testes and call you a damned liar.  The songs do have a bit more of an organic quality to them though, ones that make them sound a little more different than they had before.  Everyone on the album did a damn good job, as well.  Not a thing feels out of place, and everything is as spectacular as ever.  A very good album that will last multiple listenings easily.

Best Tracks: "I Am Colossus , "The Hurt That Finds You First", "Break Those Bones Whose Sinews Gave It Motion".




No.34 Dethklok- 'Dethalbum III'

I hadn't been looking forward to this album all that much, because I figured it'd be a pretty funny album, but it wouldn't be that serious of a death metal album. Boy, was I wrong! This album went far beyond any expectations I had! It still had some funny moments, such as the opener, "I Ejaculate Fire". It's the greatest song title ever, and Seth Putnam is kicking himself in his grave, wishing that he had written a song with a title like that. There are tons of great tracks on this album, and there isn't a bad song out of them all. Every song has a sound to it that is distinctly Dethklok. I think this is an album that defines the this band as a serious band with awesome musicians (Gene Hoglan on drums is automatically great) and a recognizable sound. It also did pretty well sales wise, to boot.

Best Tracks: "I Ejaculate Fire", "Crush the Industry", "Skyhunter".



No.33 Goatwhore- 'Blood for the Master'

I had high hopes for this album coming in, good to see that I held them on a great album.  This album was one that after the first single I had been waiting and waiting to listen to.  When I finally got my paws on it, I listened to it all the way through, and at the end, just sat in silence, thinking, damn....I dug that.  This album is everything that Goatwhore does right, but more of it than we've ever got in any of their other albums.  Almost every track from this had something that made me go, "I really like this".  This had all of the thrash influenced black death metal that anyone could ask for, and an air of intensity comes out of every note that they play.  This album isn't exactly the most accessible on the list to non-metal fans, but if you love a heavy auditory bloodletting, give this album a listen.

Best Tracks: "Collapse in Eternal Worth", "Judgement of the Bleeding Crown", "Death to the Architects of Heaven".



No.32 Iron Fire- 'Voyage of the Damned'

Have any of you readers ever wrote off a band because you took one look at them and just thought, "Typical". I did that with Iron Fire, I looked at their name, and just was like...eh, probably just frilly power metal. I was wrong, very much so. This album started out so damn well, but I must say that it went down in rank because there was a spot in the middle where I felt that some of the energy and power kind of left the building. It had returned by the end, and a strong note was the last one. This band is one that I will definitely have to go back and listen to more of, because this hook laden, melodic power is something that I'm really enjoying. This album is something that I think a lot of people need to give a listen, even if you don't like power metal, at least give this a try, what's there to lose?

Best Tracks: "Enter Oblivion OJ-666", "With Different Eyes", "Leviathan", Dreams of the Death Moon".



No. 31 Wintersun-'Time I'

There are some concept albums that I feel that you can listen to certain songs and the concept is not long and the song remains a great songs, case and point, "Fearless Undead Machines", by Deceased off of, 'Fearless Undead Machines'.  The song kills no matter the situation.  After 8 years, Wintersun's first part of the two Time albums, don't have that quality to them.  They really need each other to make a better album.  I had never listened to Wintersun before this, so listening to this album was a bit of a treat, though I hear their first album was better.  But that's away from the point, while the symphonic elements do kind of overshadow everything else, I feel like everything else is more than strong enough to band together and equal out that all the symphonic elements, without a doubt.  I like the vocals that were used in this album quite a bit, the clean singing is nice, and I like the growls that Jari Mäenpää let forth on this album.  I can't wait for the next half of this album to come out, because perhaps it would make this album even grander.

Best Tracks: Honestly, just go out and listen to the whole album, you'll get the best experience that way.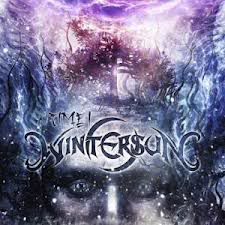 MERRY CHRISTMAS, CHEAPASSES!



IT'S CHRISTMAS TIME, so first off, here's a download of a new Rotting Christ song...HERE!

NEXT!, is a new song by Enforcer, it can be found HERE!

Finally, is a stream of the new song, "Hollow" by Alice in Chains.

[youtube http://www.youtube.com/watch?v=1tmbv9ePGQo]

I think we've had enough of metal albums, but here's....


THE TEMPLE OF THE DEAD!



Still nothing...fuck you December.

....at least I have comment to answer from....



WHERE THE RUNES STILL SPEAK!



The first (and most liked) comment comes from Ryan Haseldine.

I agree that Sabbath, Maiden & Priest have very good discographies but none of them have 4 complete classic albums. Sabbath have their self titled, Paranoid & SBS. Maiden also have their self titled, TNOTB & Piece of Mind. Priest have British Steel, Defenders of the Faith & Screaming For Vengence. IMO. Pretty sure no other band in music history have 4 classic albums as good as Metallica other than maybe The Beatles.

Jeff Bayard responded with You must've been droped on your head as a child. Paranoid is overrated. Sabbath has the other 2 you mentioned, plus Master Of Reality and Sabotage. Priest also have Sad Wings Of Destiny and Stained Class. Metallica are overrated.

Ryan Haseldine responded Master of Reality is CRAP. Easily their most overrated album.

I like Master of Reality. But I think that Heaven and Hell should also be on the all time classic albums list. Iron Maiden has many more classic albums than what you listed (in my humble opinion). Killers, Powerslave (which is the one that surprised me the most that it wasn't on your list), Somewhere in Time, and Seventh Son are all classics. Priest also have Sin After Sin and Painkiller. Though I don't agree with Metallica being overrated, I actually think that some people underrate their 80s work because they hate their 90s work, I know people who do it. But I wont argue the point anymore, because here at the Hammer of Doom, everyone is allowed an opinion, and if they can defend it, they deserve to be left alone. Unless that opinion is that Lil Wayne is one of the greatest guitarist alive, which I have heard been said before, to my face, and they weren't trolling me.

Next up is from Music Zone head honcho Jeremy Thomas

Honestly, it doesn't bother me that rap and pop artists are in the Rock & Roll Hall of Fame. I think a lot of people confuse the term "rock and roll" with "rock." Rock & Roll is the music genre that arose from blues, gospel and jazz in the 1940s and '50s. It is from Rock & Roll that pop, rock and R&B developed; incidentally, hip-hop developed from funk and soul, which are brothers to Rock & Roll's origins. Meanwhile, "rock" is what we traditionally think of with groups like Led Zeppelin, the Rolling Stones and so on, which would then branch off into metal, hard rock and many other genres. Rock is simply a subset of Rock & Roll. Most of the first 1986 inductees (James Brown, Little Richard, Elvis Presley, Fats Domino, Ray Charles, Chuck Berry, Sam Cooke, The Everly Brothers, Buddy Holly, and Jerry Lee Lewis) are not what we would consider to be "rock" in a traditional sense and in fact probably have more in common with pop music than rock.

You make a good point, I didn't think about that aspect of rock n' roll. You are right, rock n' roll is a pretty broad genre, hell, it seems to encompass most popular music of now a days, as much as I cringe at those words. Though I do think that the original class were more pop oriented, I think that they were inducted because they helped build upon the rock scene that we usually think of when we think of rock. Though I then have a question to pose, will there ever be a large hall of fame for solely rock/hard rock/metal/Weird Al artists? Since this is the HoF that a lot of people think of when they think of Rock n' Roll.

The final comment comes to us from Absolutus

Well thanks for your help. And for my other question, do you know of any bands out of Egypt/Middle East? Looking for maybe some folk metal bands or some prog. Whatever you happen to come across by.

I'll be honest, I didn't have the time to look deep into this like I had wanted to, because I've had SO MUCH to type this week. But I will tell you that I don't know about Egypt, but Israel is a hotbed for metal. I don't know about many bands that are specifically prog or folk. Salem are a really good doom metal band from there. Melechesh are kind of black/death, but they have folk elements in them. Winterhorde are a melodic black metal band. Finally, one of my favorite bands ( I kid you not, they're like Number 5 on my list), Orphaned Land are a mix of death and doom metal with heavy progressive and folk elements, so they should be right up your alley. [youtube http://www.youtube.com/watch?v=vC_q3LIIg_4]

No Global Metal this week, but hey, there's some Israeli metal right above^

Don't worry, we'll be doing France once the next year comes.

If you like tokusatsu (Power Rangers, Kamen Rider, Godzilla, Ultraman, Super Sentai) check out my podcast, the Sentai Rider Podcast,.....HERE!

Alright,so if you have any opinions on the column, some genre or country that you want me to feature in the global metal column, or if you just want to talk metal you can e-mail me at themetalcoop@gmail.com, tweet me at @themetalcoop or comment below!

In the words of the Santa Chuck,KEEP THE METAL FAITH ALIVE \m/
comments powered by