SPOTLIGHTS
The Love/Hate Music News Report 12.27.12: Best!
Posted by John Downey on 12.27.2012

From Kendrick Lamar's good kid, m.A.A.d city and Fiona Apple's The Idler Hand... to Killer Mike's R.A.P. Music, Converge's All We Love We Leave Behind and more, 411's John Downey looks at the top 10 best albums of 2012!

This is my last column for 411mania. Next week, this news report will be in the hands of someone else. I'm the last person that can judge the quality of this column, but I'd like to think that this has been an interesting read. Whether you agreed with what I had to say or vehemently disagreed with most of my opinions and read my column just to see what kooky thoughts I had to share each week, that there are folks who actually read my stuff is not something I've ever taken lightly, and I thank you for giving this column a chance. I'd also like to thank the 411mania crew for putting up with me, specifically Mitch Michaels (wherever he is) for letting me write this column in the first place and Jeremy Thomas for trusting me to come up with my own stuff each week.

I'm not done writing about music, though. I've been writing for Earbuddy for some time, and I'll continue to write for them in the future. We plan on stepping our game up in the new year, so check us out. Our stuff is good, I promise.

Alright, enough kissing ass and plugging away. Let's get to the meat of this column...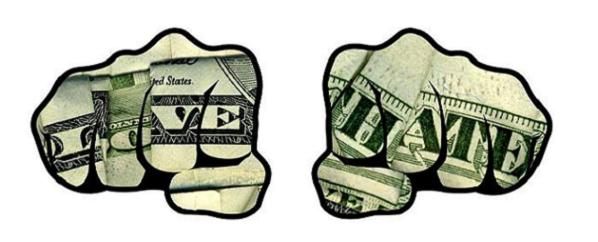 Oh, goodness, was this a great year for music. Last week, I sounded off on the stuff that got on my nerves the most, but now I'm ready to talk about the good stuff, and there was no shortage of good albums in 2012. Below are my favorites, and even these ten were hard to narrow down.

First, though, I have to give some notes. This list of ten albums has been narrowed down from a list of over one hundred albums, and that list was hard enough to narrow down. If I didn't include one of your favorite albums on my list, it probably isn't because I didn't listen to it. I considered listing some honorable mentions, but I couldn't think of where to cut the mentions off because, well, there are one hundred albums on the list, and I like what album placed forty-third on my list. Also, for what it's worth, this list was completed on December 4th.

As with my "worst" list, the barometer is how I feel about each album, and describing the process by which I judge a hardcore hip-hop album with a soft piece by a noted singer-songwriter is pretty much impossible. To put it in the simplest way I know how, I compiled the top ten by figuring out which albums were the most enjoyable, heartbreaking, brutal, thought-provoking, or what have you. Then I looked at each album and tried to judge which album was the greatest "achievement". This wasn't easy, and the order of my top four changed on a daily basis until I found an arrangement that felt right. Some (okay, most) of these write-ups are bits and pieces of what I've had to say about each album before, partially because I think I've already summed up my feelings on these albums in other places, partially because I've got a hangover, but mostly because I wanted my gushing over the album I placed in the top spot to stand out. If you don't agree with any of my picks, that's fine. If you don't agree with any of my picks because you haven't listened to what I picked and think you can just write it off on that alone, that is a bit less fine. Feel free to share your own top ten list in the comment below.

Alright, let's get to it...

#10
History Will Absolve Me, Billy Woods




This might be the most underrated hip-hop album of the year. History Will Absolve Me is a messed up album that sees Woods tear into racial tensions, Internet gangsters, the disconnect between generations, and what he feels are the problems that have arisen due to the rise in Christianity. That he does this in such an unflinching and aggressive manner over some of the most delicious and unusual beats I've heard all year makes me wonder why more folks didn't give it a chance. I'd like to think that it is as simple as other people not hearing about it. Give this album a chance. You won't be disappointed.

#9
All We Love We Leave Behind, Converge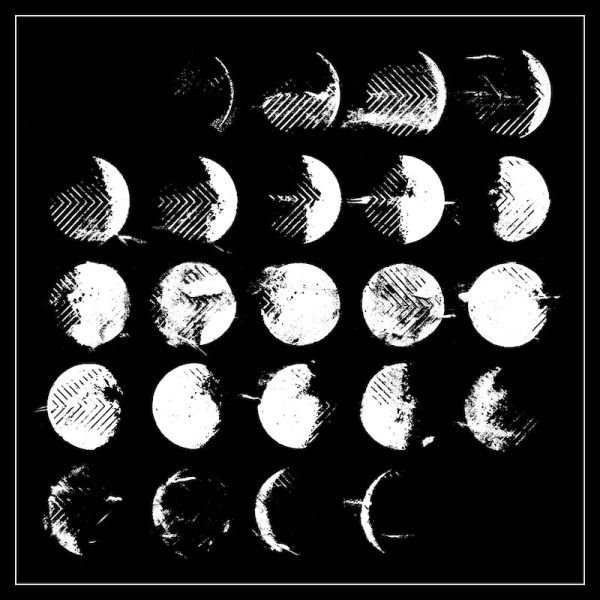 Is it fair for me to say that Converge is the only band who I trust to make hardcore punk-rock (or whatever you want to call their brand of music)? Probably not—I'd like to think that there's a young act out there who knows how to make this kind of music—but it is hard to examine the scene without noting how much of it pales when compared to these guys. All We Love We Leave Behind is brutal, yes, but all of it is in service of well-constructed material that is light years ahead of their peers. The musicianship is excellent, but there isn't a point where I thought that a part was written explicitly to show off one's technical skills—the mark of good songwriting. If this isn't Converge's best album, it gives the rest of their catalogue a run for its money.

#8
Confess, Twin Shadow




So I guess I should dispel some notions as to why Twin Shadow's second album, Confess, is awesome. No, it isn't good because it sounds like it was made in the 80's. No, it isn't good because George Lewis, Jr., gives himself completely to his aesthetic (note the cover). No, it isn't good because of its cool backstory (the album was conceived after a motorcycle accident).

No, Confess is good—really good—for three reasons. First of all, Lewis has fun with his music—it is almost impossible to not dance to all of this. Second of all, the writing remains accessible and digestible. Every song is about relationships and love, and while I usually shirk at such music (especially when presented from a narrator who is more than a little bit of a dick), Lewis keeps his audience by showing his mortality. This is a better LCD Soundsystem album than anything James Murphy ever made.

Most importantly, though, Confess feels like a product of its time, not something trying to sound like it was made in the 80's. This is a hard detail to explain, but it is almost entirely why Confess succeeds. This is an expression of the love, ethics, politics, and mindset of the 80's, all funneled through some of the catchiest tunes you'll hear all year. That this didn't crack my top five should tell you what kind of a year this has been.

#7
The Idler Wheel Is Wiser Than the Driver of the Screw and Whipping Cords Will Serve You More Than Ropes Will Ever Do, Fiona Apple




Has Fiona Apple always been this good and I've never noticed because I've been an ignorant asshole? The writing is brutal, the production pushes Apple's voice to the forefront, and Apple sings like she wants to put every other singer-songwriter out of business, which is no easy task considering how many fantastic albums were put out by singer-songwriter types this year. It is all easily accessible love songs, too, to the point that one would have to go out of their way to hate this album, a task that even the writer of a column with the word "Hate" in its title finds pointless. It is possible that this is Fiona Apple's best album, but it is just as possible that this album speaks to folks with an English Degree. I don't know, you should buy a copy of this album and judge for yourself, and then buy a copy for someone else, too.

#6
Litost, The Ambassadors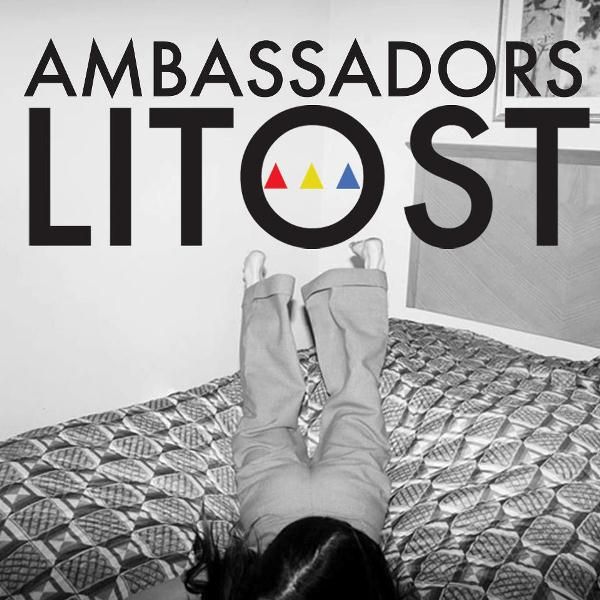 Sometimes, big dumb rock albums hit a sweet spot that you didn't know needed itching. That's why I liked Needtobreathe's The Reckoning last year, and that's why I like Litost by The Ambassadors this year. There was a ton of smarter material this year, but most of it forgot to be fun, or that there is nothing wrong with being catchy. These guys cut a good pace, and at a little over half an hour, Litost does not overstay its welcome. If this all sounds like obvious, common stuff, one listen will illustrate what you likely didn't know you've been missing.

#5
R.A.P. Music, Killer Mike




Killer Mike is a better rapper than we gave him credit for and El-P is more versatile than his frantic production style indicates. Tracks like "JoJo's Chillen'" and "Willie Burke Sherwood" could easily be sequenced into Sir Lucious Left Foot: The Son of Chico Dusty without complaint, and Killer Mike sounds at home on "Butane (Champion's Theme)", a victory lap so similar to El-P's work that the man decides to drop a verse on it. The album works, though, as these songs are the outliers when compared to R.A.P. Music's cogent sound, with the highlight being the one-two punch of "Reagan" and "Don't Die", the former a brief history lesson on the paranoia brought on by the Reagan administration and the latter a story of how such paranoia (and, it should be noted, abuse of power) can manifest itself when one is prodded for too long. This might be the best Southern hip-hop album that OutKast never got around to making.

#4
The Money Store, Death Grips




The Money Store is a triumphant piece of work with darker undertones than one would expect out of something so accessible. An album so chock-full of noise and clatter should not conceivably sound this good or immediate, and even if you can't understand what MC Ride is saying most of the time, you practically have to go out of your way to not get sucked into these hooks. I've already spent a thousand words explaining why The Money Store is one of my favorite albums of 2012, and that it only places as high as this is due to the tough competition at the top.

#3
G Is for Deep, Doseone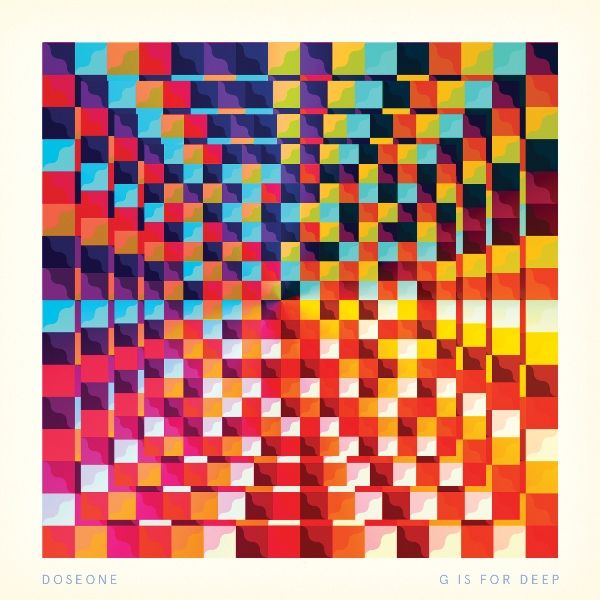 Doseone isn't a household name, but that isn't his fault. The man has made some of the best alternative hip-hop/rap/electro-pop/experimental something or another for the past fifteen years, and G Is for Deep stands with the man's best work. Doseone spends most of this album singing, and I'll be the first to admit that his vocals can be an acquired taste. If you are willing to look to what he is saying, though, you'll find that G Is for Deep feels like an extension of his excellent work with Subtle. Rather than pontificate about his place in the music business as he has done in the past, though, Doseone sings mostly about identity and the definition of life and living and reincarnation.

Doseone's latest album is just as catchy, eccentric, and thought-provoking as anything else he has put out. I'll try to explain why I love this album so much in the simplest terms I can. Ahem: you can delve into the man's lyrics and find a gold mine of meaning in abstraction, or you can sit back and listen to some of the best pop music you will find all year. If you still don't understand my glee, the problem is likely on my end. I care too much.

#2
Cancer 4 Cure, El-P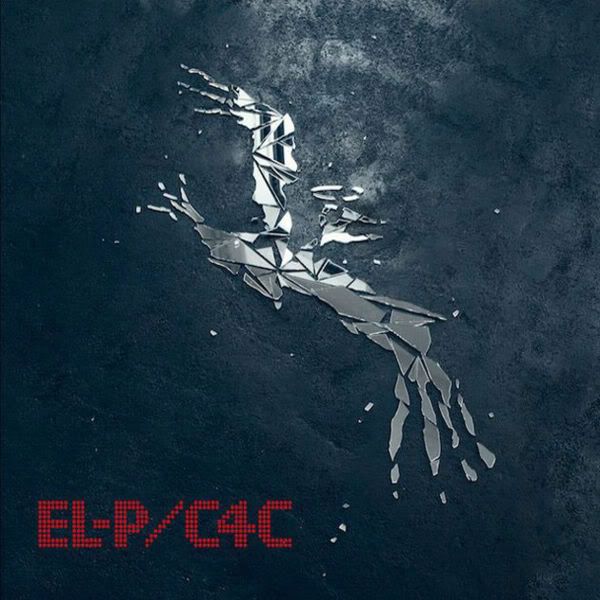 The scariest part about Cancer 4 Cure is that this might be El-P's fifth-best album, depending on if The Cold Vein is allowed in the discussion and how one feels about Little Johnny From the Hospitul. Nonetheless, in a year full of great hip-hop, this album shined brighter than most. Whether you enjoy the constant subversions of his paranoid persona in the album's second half, the man's rapid-fire technique throughout, production that resembled a collaboration between the Prodigy and Bomb Squad, or Danny Brown delivering the greatest featured rap verse of the year, there is something for almost everyone on this album.

The reason for this album's high placement when compared to how I placed it earlier this year (The Money Store was #1 in July) is simple: this might be the album I've listened to the most this year. Chalk this up to me being partial to his sound, but this is an album that bleeds cohesion. iTunes tells me I've listened to "Ah Hail No" more than one hundred times this year. Strange—I thought that number would have been much higher.

#1
good kid, m.A.A.d city, Kendrick Lamar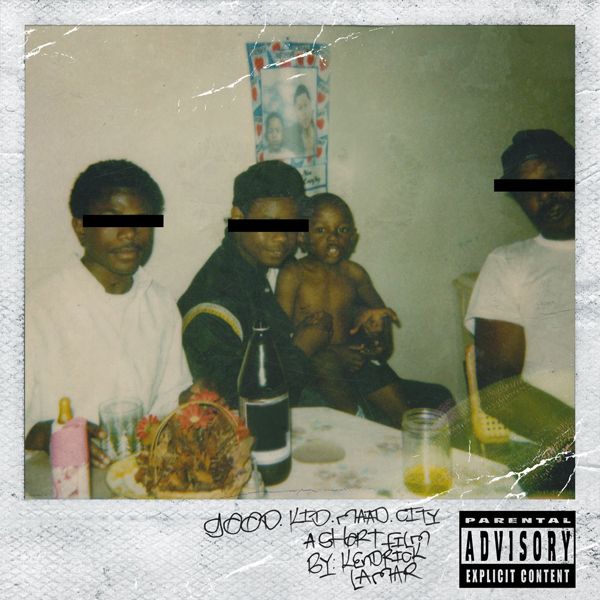 In some of my earliest columns, I argued that the popularity of West Coast hip-hop in the 90's actively hurt the genre as a whole. The basis for my argument was that I found the music boring and its content rote, even when compared to other gangster rap that came out in the early-to-mid 90's, with The Chronic representing practically everything that I didn't like about the overall movement. I regret being such an asshat in expressing these views, especially since I did so in a way that didn't leave itself open to debate so much as name-calling, but my views on the overall movement haven't changed. That good kid, m.A.A.d city ending up being my favorite album of 2012, which has been one of the best years for hip-hop in a long time, should speak volumes of Lamar and his art.

First things first: Lamar can rap. The guy never loses clarity even when he goes in hard, and Lamar does this while also working in service of folks who prefer great hooks. More telling, though, is that he sounds good even when he tries to sound young, dumb, and ignorant—he can't help but sound like a not-shitty version of Childish Gambino on "Backseat Freestyle", and his dogged first verse in "m.A.A.d city" would be the highlight on an inferior rapper's album. When it comes time for him to dig into his set of tools ("The Art of Peer Pressure", the second half of "m.A.A.d city", and especially "Sing About Me, I'm Dying of Thirst"), Lamar sounds better than any other rapper out there.

Lamar is more than technically gifted, though. good kid, m.A.A.d city is one of the few hip-hop albums with skits that can't be skipped, not only because most of them are pretty funny (his mother's overly earnest attempt to coax him home getting interrupted by his stoned father singing about a girl's "big ol' fat ass" comes to mind) but because they help drive home the point of the story Lamar is telling through the course of his album. Lamar sees himself as an upstanding individual in increasingly sour conditions (see: the title of the album), but as he goes through life/a trip through the hood in his mother's minivan, he finds himself pondering both assumptions. What kind of a "good kid" robs houses? Does his interior monologue matter? Well, then, how about the motivations of the guy who killed his friend Dave, or who killed Dave's brother? What actions can be justified by assuring yourself that you are a good person? Is "but I'm with the homies" a suitable excuse?

See, the album's actual story isn't all that complicated: Lamar goes riding with his homies and tries to get with a girl, but after the girl's brothers jump him, they attempt to exact revenge. It is the execution that makes it all worth listening to. Dave's brother's verse getting cut off by gunshots, club song "Swimming Pools" being a somewhat-stealthy examination of alcoholism, the line "but the one in front of the gun lives forever", MC Eiht responding to a youthful Lamar's line celebrating gangbanging by saying "Wake your punk ass up"—these and so many more moments are rare in hip-hop, to say nothing of music that leaves an impact on the mainstream. This is one of the heaviest albums of 2012, but it is also one of the easiest listens of the year. I hate West Coast hip-hop, and good kid, m.A.A.d city is my favorite album of the year. That's the best endorsement I can give it.

---

Is it time to name December's Album to Love? Well, there wasn't all that much competition this month, but I liked Bish Bosch by Scott Walker well enough. Now here's your playlist—excerpts from my favorite albums of the year. Enjoy.




Albums To Love
January: Attack on Memory, Cloud Nothings
February: Put Your Back N 2 It, Perfume Genius
March: 4Eva N A Day, Big K.R.I.T.
April: The Money Store, Death Grips
May: Cancer 4 Cure, El-P
June: The Idler Wheel Is Wiser Than the Driver of the Screw and Whipping Cords Will Serve You More Than Ropes Will Ever Do, Fiona Apple
July: Confess, Twin Shadow
August: II, Nude Beach
September: CIA TV, .L.W.H.
October: good kid, m.A.A.d city, Kendrick Lamar
November: Duality, Captain Murphy
December: Bish Bosch, Scott Walker

Cheap plug: Earbuddy. Damn good source of music news and views, and from now on, it will be the only place I'll be sharing my thoughts on music outside of the occasional Fact or Fiction, Buy and Sell, or friendly request for a fill-in from a writer whose work I enjoy (but don't count on the latter). "Like" it on Facebook, too. We are nearing the end of our year-end list, in which we count down our favorite hundred albums of the year. The latest part, counting up to #21, is here, though the next part will likely be up by the time most of you read this.

And here it is, this week's Video To Love…





THAT'S ALL, FOLKS!
Next week, this bit of webspace will be under new management.

National Suicide Prevention Hotline: 1-800-273-8255

Alcoholism And Drug Addiction Hotline: 1-888-268-9124

ASPCA Adoption
comments powered by