SPOTLIGHTS
Hip Hop Herald 02.27.13: Kanye Goes Crazy, Justin Timberlake/Jay-Z Tour, Ja Rule Out of Jail Soon, More
Posted by Bill Wannop on 02.27.2013

News and thoughts of Kanye West going on three different rants during his recent concerts, Jay-Z and Justin Timberlake planning a large stadium tour, Ja Rule being released from jail soon and more!

Welcome one and all to the Hip Hop Herald. The column will deal with anything related to hip hop whether it be underground, mainstream, or the new-age pop infused rap (you know the stuff Timberlake and Timbaland make). We will cover news, opinions, release dates as well as feature some music and of course videos.

Be for we start, be sure to check out some of our exclusive interviews as well as follow me on Twitter.

Exclusive 411mania.com Interviews
Tech N9ne
Chino XL
Kottonmouth Kings
M.O.P.
Jedi Mind tricks
Evidence
Slaine
Apathy
Tech N9ne
Atmosphere
Saigon
Swollen Members

Music Intro
I was given a promo copy of The Demigodz new album, Killmatic which is being released next week. After listening to the album, it is going to be one of the best albums of the year and is really a great group effort, something that I feel is severely missing from hip hop. Apathy really has proven himself as a producer, and as an underrated member of the group, Motive shows his lyrical muscle, throughout the album. I will have a full review of the album posted shortly, but until then, I leave you with a track off the album, "Dead in the Middle"



News
Kanye Going Crazy?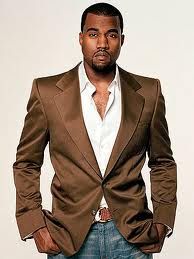 Kanye West seems to going through somewhat of a meltdown as over the past week he has had three separate acts that most would call 'strange'. While on tour in Europe, Kanye first stated that he really doesn't like the track "Suit & Tie" by Justin Timberlake and Jay-Z. This is strange as Jay-Z and Kanye are quite tight. The fact that Kanye would go out of his way to diss the record makes no sense at all.

Kanye followed this up on another night, by screaming into the microphone for several minutes before slamming the mic down on stage (causing it to fly into the crowd) and walking off stage. Check out the video below and listen to the stunned crowd:



Lastly Kanye went on a rant during the song "Clique" stating: "There's no motherfucking awards or sponsorships or none of that shit that can stop the dedication to bringing y'all that real shit," West proudly proclaimed.

"No matter how they try to control you, or the motherfucker next to you tries to peer pressure you, or try to get the best of you, or see what you did and take the rest of you, you can do what you motherfucking want,"

"I wanted to let you know, I'm working on my new shit!"

While the statement that he is currently working on new music will be good news for many Kanye fans, the fact that he is having this string of bizarre behavior has to be concerning. With all his boasting and bragging it has been rumored for years that Kanye has self-esteem issues. Many ex-girlfriends have stated that Kanye needed them to constantly encourage him. Hopefully these recent issues are just isolated incidents and that Kanye does not go into a full blown downward spiral…


Justin Timberlake & Jay Z Tour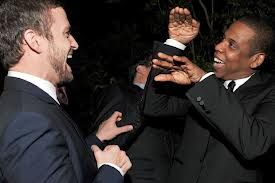 In related news, Justin Timberlake and Jay-Z have confirmed that a rumored stadium tour will take place this Summer, titled "Legends of the Summer".

The duo announced venue locations for their tour by using photographs. The photographs, posted on Life + Times, show each stadium that the duo will perform in from Yankee Stadium in Bronx, New York to The Rose Bowl in Pasadena, California.

The tour dates can be seen below.

07/17 – Toronto, ON @ Rogers Centre
07/19 – New York, NY @ Yankee Stadium
07/22 – Chicago, IL @ Soldier Field
07/26 – San Francisco, CA @ Candlestick Park
07/28 – Los Angeles, CA @ Rose Bowl
07/31 – Vancouver, BC @ BC Place Stadium
08/04 – Hershey, PA @ Hershey Stadium
08/06 – Detroit, MI @ Ford Field
08/08 – Baltimore, MD @ M&T Bank Stadium
08/10 – Boston, MA @ Fenway Park
08/13 – Philadelphia, PA @ Citizens Bank Park

There is no doubt that this will be the tour to see this year, as these are two of the biggest musicians of all time. It will be interesting to see if Jay-Z releases some new material to capitalize on the tour or whether he just sticks to performing classics. Justin Timberlake has really surprised everyone this year returning to music and there is no doubt that his album will be one of the year's top sellers. However, after hearing the tracks from the Grammy awards I have a sense that a lot of fans will be surprised and disappointed with the sound. Many fans will want to hear that classic dance music that Timberlake is known for, and from the samples he gave at the Grammy's it appears as though Timberlake is experimenting and moving in a slightly different direction.

Ja Rule Released From Prison... Almost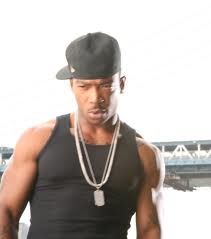 Ja Rule, who has been in jail for almost two years due to gun charges was scheduled to be released from prison last week, however instead he will continue to serve time due to his other crimes of tax evasion. He will likely be in jail for less than six months at which point he could be released into a halfway house. Rule will have to get right back to work as he still owes $1.1 million in back taxes.

"Many people are looking forward to experiencing his talent again," said defense attorney Stacey Richman, who also noted that he's looking forward to his daughter's graduation. "He's a devoted father."

While I am not so sure that many people are looking forward to his release, music fans have to admit that Ja Rule was a major force in mixing rap and R&B/pop stars together. It will be interesting to see if he can mount a comeback and manage to stay out of prision.

Release Dates & Album Updates
Not a lot of new album news this week, with the sole update coming from Styles P who has announced that his new album, Float which will be produced entirely by Scram Jones will be released on April 20th.

Nature Sounds and High Times Records will release the project, which the LOX member announced in a promotional clip. "Get ready for Float. I said get ready for Float. It's going down," he said. "Float is the ill project made by Scram Jones and myself. Make sure you check it out, it's gon' be poppin'. Shout out to High Times and Nature Sounds."

Describing the LP, the Ghost said that it will have something for everyone. "Float is just a real crazy project. If you a Hip Hop head, if you a pothead, if you a music head - if you just a head of fly shit, Float is the project you want to have, man."

Float comes on the heels of The World's Most Hardest MC Project, which released in November 2012.

As always the rest of the dates can be seen below:


February 26
Ill Bill - The Grimy Awards
Kutt Calhoun - Black Gold
Trinity (A.G., Sadat X & DJ Jab) - 20 In
Planet Asia and Gensu Dean – Abrasions

March 5
Demigodz – Killmatic [January 2013]

March 19
Swollen Members - Beautiful Death Machine
Justin Timbelake – 20/20 Experience

March 26
E-40 - The Block Brochure: Welcome to the Soil 4, 5 & 6
Lil Wayne - I Am Not a Human Being II
CES Cru - Constant Energy Struggles
Papoose - The Nacirema Dream

April 2
Tyler The Creator - Wolf

April 9
Tyga – Hotel California

April 16
Illogic & Blockhead - Capture The Sun
Ghostface Killah & Adrian Younge - Twelve Reasons To Die

April 20
Styles P & Scram Jones - Float

April 23
Talib Kweli - Prisoner Of Consciousness
Kid CuDi - indicud

April 30
Chrisette Michele - Better
LL Cool J - Authentic
R.A. The Rugged Man - Legends Never Die

May 21
YMCMB - Rich Gang: Flashy Lifestyle

Delayed
50 Cent – Street King Immortal



Other Recent Announcements
Nate Dogg: It's A Wonderful Life [2013]
Cee Lo – Everybody's Brother [2013]
Goodie Mob – Age Against the Machine [2013]
Kool G Rap & Necro – The Godfathers [2013]
Eminem – TBA [Memorial Day 2013]
Lupe Fiasco - Tetsuo & Youth [2013]

What I Have Been Listening Too
Over the last week I got a chance to listen to the new Kutt Calhoun album, Black Gold, which releases this week. To say that Kutt is a vastly overrated artist is a huge understatement. Kutt has been releasing a lot of new material lately, and it is some of the best hip hop music that nobody seems to want to listen to. This album is no different as Kutt seems to always make a great album that runs a fine line between being a underground, gangsta type album. This album gets a little more personal for Kutt as he touches on issues, such as failed relationships, and really shows Kutt's growth as an artist. Kutt always seems to find great beats, and this album is no different with production from Seven, who manages to mix sounds so well (he can work on a Brotha Lynch Hung album and then completely change his sound to work on a Kutt Calhoun album).

While I enjoyed his last album, Raw and Uncutt a little bit better simply due to the more party themed nature of it, this album is likely going to be one of the best hip hop albums of the year.




Exclusive 411mania.com Interviews
Tech N9ne
Chino XL
Kottonmouth Kings
M.O.P.
Jedi Mind tricks
Evidence
Slaine
Apathy
Tech N9ne
Atmosphere
Saigon
Swollen Members

http://www.youtube.com/user/kidbillrock



TWITTER
http://www.twitter.com/Bill_411mania
http://www.twitter.com/411mania
http://www.twitter.com/411wrestling
http://www.twitter.com/411moviestv
http://www.twitter.com/411music
http://www.twitter.com/411games
http://www.twitter.com/411mma



comments powered by