SPOTLIGHTS
Hip Hop Herald 03.20.13: Lil Wayne Hospitalized, Another Justin Timberlake Album, 50 Cent Album Update, More
Posted by Bill Wannop on 03.20.2013

News and thoughts on Lil Wayne's hospitalization for seizures, Justin Timberlake releasing The 20/20 Experience Volume 2, an update on 50 Cent's new album and more!

Welcome one and all to the Hip Hop Herald. The column will deal with anything related to hip hop whether it be underground, mainstream, or the new-age pop infused rap (you know the stuff Timberlake and Timbaland make). We will cover news, opinions, release dates as well as feature some music and of course videos.

Be for we start, be sure to check out some of our exclusive interviews as well as follow me on Twitter.

Exclusive 411mania.com Interviews
Tech N9ne
Chino XL
Kottonmouth Kings
M.O.P.
Jedi Mind tricks
Evidence
Slaine
Apathy
Tech N9ne
Atmosphere
Saigon
Swollen Members

Music Intro
This week's music intro will come in the form of Justin Timberlake and Jimmy Fallon who have continued their popular performances of the history of rap. This is the fourth installment and the duo pay homage to some classic tracks as well as some new songs that are on the top of the hip hop charts.




News
Lil Wayne Hospitalized Follow Seizures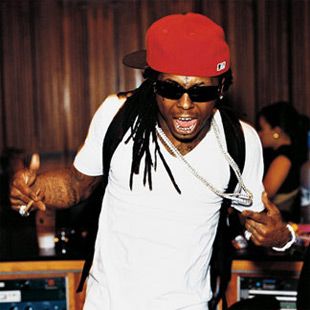 Lil Wayne had another health scare last week, as he was once again rushed to hospital following another seizure. TMZ was first to report that Wayne was in ICU, where he was placed in an induced coma while Wayne was breathing through tubes. One of Wayne's security guards allegedly found the rapper seizing on the floor and rushed him to hospital.

Members of Wayne's entourage have dispelled the severity of the situation, however, the fact that Wayne has spent several days in the hospital point to the fact that the health issues were likely quite severe. Add to that the fact that several artists, from Drake to Birdman, have personally visited him in the hospital make you think that Wayne was in pretty rough shape. The source of the health issues is believed to be from Wayne ingesting high level of codeine, which caused the hospital to pump his stomach over three times.

This seizure thing is actually turning into a pretty severe problem, with many high profile artists likely abusing drugs to the point that they are having seizures severe enough to put them into the hospital. Wayne needs to clean up his act or he will be another top rapper who passed away at a young age for stupid and preventable reasons. Now is the time that his true friends need to step up and tell him that enough is enough. We have seen it time and time again, how friends and entourage members will simply sit back and say nothing even when they see an artist self-destructing and putting their life at risk, simply due to the fact that they do not have the courage to confront he artist.

It is currently being reported that Lil Wayne has been released from hospital and his label has stated that the seizures had nothing to do with drugs…

Lil Wayne is readying the release of his latest album, I Am Not A Human Being II later this month, so hopefully he will be healthy enough to support the album.

Justin Timberlake Planning Another Album in November?



Justin Timberlake just released his latest album, The 20/20 Experience this week, but rumors have already surfaced that he may be planning to release a sequel to the album in November.

The Roots' ?uestlove announced on the Okayplayer message board, "spoiler alert. 20/20 Vol 2 comes out in nov. (10 songs now…..10 songs later= 20 vision)."

This would be huge news for Timberlake fans, as his last album was released in 2006. Looking at the album that was released this week, I was somewhat surprised by the overall sound of the album and need to give credit to Timberlake to experimenting and trying to expand his sound. It would have been easy for him to simply make a bunch of club/dance songs, but instead he chose to go a slightly different route. The album is upbeat and jazzy with the chemistry between himself and Timberland being ever so apparent. The two just make good music together. While the album is a good listen from start to finish, I felt it was somewhat on the short side, after all it has been over 7 years since his last release. If there is a volume 2, one has to wonder if the sound of that volume will differ from volume 1 or if it will be more of the same.

At the end of the day, Justin Timberlake made a damn good album. Did it live up to the hype? Probably not, but then again it would have been very hard for him to.

News on 50 Cents Upcoming Album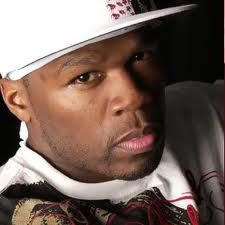 DJ Whoo Kid has dropped some information regarding 50 Cent's constantly delayed album, Street King Immortal which is slated to be released sometime this year. Whoo Kid stated that he has heard 22 tracks, including some new tracks featuring Eminem. Whoo Kid stated:

"I heard twenty-two songs, a lot of ridiculous shit," said Whoo Kid of Fif's album. "[Eminem] is on there, of course, and I love the Em record. Not the one that's out - there's another one, I think. I don't know if he's gonna use it, but a lot of fuckin' shit on there."

"I was trying to steal one joint to try to... leak it on the radio, but I couldn't do it, because I knew he'd beat the fuckin' shit out of me," he added.

Whoo Kid explained that on Street King Immortal, fans will be hearing a revitalized, "classic" 50. "But it's definitely an upgraded 50 Cent. It's kinda like...the struggles of bringing it back to Get Rich or Die Tryin', he always tries to top that, but I think he did it with this one. Kinda like, got the producers back, and his hunger's back, too. The last couple albums was a rich 50 Cent, but I think he made his mindset back into the hungry 50 Cent, so he's bringing it back..."

I have stated numerous times that this album is going to be very telling of where 50 stands in terms of his hip hop legacy. It is no secret that 50 Cent has had a constant decline over the past couple of years, mainly due to a decrease in the quality of his work added to an overexposure of himself. He had moderate success with his first single, which featured Adam Levine and Eminem, and the second single which featured Snoop Dogg also received lukewarm reactions. It will be interesting to see how a single that features no other artists and is all 50 will do. 50 Cent is an artist to me who is very reliant on production. He is not the most lyrically gifted artist but if he is given some grimy, gangsta production (as was the case on Get Rich or Die Trying he can make some good records with his flow and energy.

Release Dates & Album Updates
Barely any new album news this week, as the lone information comes from Tyga, who released the tracklisting to his upcoming album, Hotel California which is slated for a April 9th release. The tracklisting can be seen below:

1. "500 Degrees" (featuring Lil Wayne)
2. "Dope" (featuring Rick Ross)
3. "Get Loose"
4. "Diss Song"
5. "Hit'em Up" (featuring Jadakiss and 2Pac)
6. "Molly" (featuring Wiz Khalifa, Mally Mall and Cedric Gervais)
7. "Fuck for the Road" (featuring Chris Brown)
8. "Show You" (featuring Future)
9. "It Never Rains"
10. "M.O.E." (featuring Wiz Khalifa)
11. "Hijack" (featuring 2 Chainz)
12. "Get Rich"
13. "Enemies"
14. "Drive Fast, Live Young"
15. "Palm Trees"

Looking at the tracklisting, I have to say that it is a pretty strong looking album. We all know what to expect from Tyga, and based on this sound, this album looks to be a strong outing and I am actually interested in hearing this record. The Jadakiss and 2Pac track is particularly interesting. I am sure a bunch of hip hop fans will hate on the addition of Pac to the album, but I am going to take a wait and see approach.

As always the rest of the album release dates can be seen below:

March 19
Swollen Members - Beautiful Death Machine
Justin Timberlake – 20/20 Experience

March 26
E-40 - The Block Brochure: Welcome to the Soil 4, 5 & 6
Lil Wayne - I Am Not a Human Being II
CES Cru - Constant Energy Struggles
Papoose - The Nacirema Dream
will.i.am. - #willpower

April 2
Tyler The Creator - Wolf

April 9
Tyga – Hotel California

April 16
Illogic & Blockhead - Capture The Sun
Ghostface Killah & Adrian Younge - Twelve Reasons To Die

April 20
Styles P & Scram Jones - Float

April 23
Talib Kweli - Prisoner Of Consciousness
Kid CuDi – indicud
Snoop Lion - Reincarnated

April 30
Chrisette Michele - Better
LL Cool J - Authentic
R.A. The Rugged Man - Legends Never Die

May 21
YMCMB - Rich Gang: Flashy Lifestyle

Delayed
50 Cent – Street King Immortal


Other Recent Announcements
Nate Dogg: It's A Wonderful Life [2013]
Cee Lo – Everybody's Brother [2013]
Goodie Mob – Age Against the Machine [2013]
Kool G Rap & Necro – The Godfathers [2013]
Eminem – TBA [Memorial Day 2013]
Lupe Fiasco - Tetsuo & Youth [2013]


Exclusive 411mania.com Interviews
Tech N9ne
Chino XL
Kottonmouth Kings
M.O.P.
Jedi Mind tricks
Evidence
Slaine
Apathy
Tech N9ne
Atmosphere
Saigon
Swollen Members

http://www.youtube.com/user/kidbillrock



TWITTER
http://www.twitter.com/Bill_411mania
http://www.twitter.com/411mania
http://www.twitter.com/411wrestling
http://www.twitter.com/411moviestv
http://www.twitter.com/411music
http://www.twitter.com/411games
http://www.twitter.com/411mma



comments powered by