Hammer of Doom News Report 09.03.13 'Dangers of Bacon' Edition
Posted by Robert Cooper on 09.03.2013

News and thoughts on Ozzy Osbourne setting his kitchen on fire, Nikki Sixx speaking out against buying singles, Stryper holding a worship service at their fan weekend and more!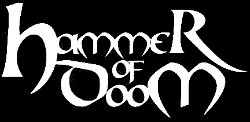 Welcome, Metal Faithful, to the only place more exciting to a cat than a ball of yarn, the HAMMER OF DOOM! I, as always, am your host, the metal missionary, one of the three beards, and Mr. Fun-Time himself, Robert Cooper. Apparently I clean up like a Jehovah's Witness, though, as evident by me being told that by a few people at a wedding I attended, it was a beautiful wedding, by the way (again, congrats Baldwin and Savannah!). That was part of my week, the other part was lots of stress at college due to me not being the most disorganized force at play, which is a bad thing, a VERY bad thing. But not all was bad this week, I went on a bargain hunt and managed to snag, Vol 1 of Bleach (my first manga, by the way, it was good, but the style took a lot for me to get used to it) for a dollar, and Crysis: Ultimate Edition for the PC for $1.50 at Goodwill. I also found Chronicles of Riddick: Escape From Butcher Bay, and Mercenaries: Playgrounds of Destruction for the original xnox for $2 a piece and a port of the original Metroid to the GBA for $5, and that was at a pawn shop. Pretty awesome, if I do say so myself, though I now should sit on the rest of my money!

As for the column this week, the news is okay, for once, and I have streaming music for you all! I also am going to do the usual previewing of albums that come out this week, as well as answer YOUR reader feedback from last week, and take you on a ride to Bulgaria in the GLOBAL METAL PICK OF THE WEEK!!!!!

Remember to pack snow boots, but do it quietly so I can hear....



THE CRIES FROM THE CRYPT!



Tool Guitarist Adam Jones Gets Married, Expecting First Child

Good for him, hopefully the child will graduate high school before the next Tool album.

Ozzy Osbourne Lights Kitchen On Fire While Making Sandwich

I am impressed, I have not quite done this badly, starting a fire while making my bacon sandwhich, at least now I have something to aspire to!

Evile Guitarist Quits

Ol Drake has left the band, pretty much citing the fact that being in a band and on tour doesn't really lend to having a family and being financially stable. I understand his reasoning and wish him the best!

Inaugural Stryper Fan Weekend To Include Worship Service With Michael Sweet

Stryper would do this, but it is cool of them to get closer to their fans through worship, you don't see that very often from Christian bands, do you?

Pungent Stench Resurrected as The Church of Pungent Stench

I can dig this news, I'm not very familiar with the band, but I hear many good things about them, and look forwards to some new material, I can never get enough of new music (as you can all see through my Spotify playlist).

Eyehategod Drummer Died Of 'Respiratory Failure'

Apparently, Joe LaCaze suffered from severe long-term asthma, and things like that catch up sooner or later. An account has been set up in benefit for his daughter, so if anyone wants to donate to that, go find it online!

Former Arch Enemy Guitarist Christopher Amott Leaves Ghost Ship Octavius

That was quick....

Clawfinger Calls It Quits

I've not heard of these guys, but the blabbermouth article said they were rap metal, so I'm asking you, Metal Faithful, are they worth a listen, at least a little listen?

Devin Townsend Has 'No Interest' In Strapping Young Lad Reunion

I don't see why he would have, he doesn't play music in a SYL style anymore, and seems to be content in that. Though I will admit that I would like to see/hear a SYL reunion, his solo work is pretty damn solid, so we have that in the mean time!

Speaking of things we have in the mean time, pick up your hymns and read with me from...

THE PSALMS FOR THE DEAD!


I got nothing....

I wasn't sure which of my two main news stories to put on top, so I just went with the first one on the pile, but I don't have anything witty to say about it. What is it? It is the fact that Lamb of God might not be able to play in Malaysia due to religious things. Here's the short story...

Jakim's director-general, Datuk Othman Mustapha, said in a statement that the objection was being raised because the genre of music that Lamb of God performs is a mix of metal songs with the reading of verses from the Quran.

Lamb of God, which was originally known as Burn the Priest, sparked controversy in the Christian community by "incorporating evil and anti-divine spiritual elements in its performance," Datuk Othman Mustapha said.

Othman said the objection was in accordance with the decision of the Fatwa (Edicts) Committee that the practices and acts of black metal groups were misguided and contrary to the true teachings of Islam.

I don't really see the problem here, maybe it's because I am not a follower of Islam, but I don't see how the base idea of putting metal and the Quran together is an inherently evil thing. Yes, metal is seen as evil, and judging by sound alone, it can be seen as such, but just because a band references a holy book in their songs doesn't make them bad, does it? It's all about context, you know, what do they talk about in the song, why is the Quran there, etc. I'll admit that I don't recall the songs that the director-general is talking about, but I'm not a huge Lamb of God guy. Though as an aside, they aren't black metal, that is really a more Malaysia-centric problem anyhow, they have a huge black metal scene in comparison to the scene there in general. Bands like this, for example, are Malaysian Black metal.



People still use iTunes for purchases?

This was a late addition to the column, mainly because I got this started really late on Sunday night, and that's why it's late. but yeah, this showed up on blabbermouth while I was writing this week. Surprise, an artist wants you to buy an album, rather than a single. Nikki Sixx is the man saying this, of course. I agree with him to a point, though, because he thinks that albums should be an experience where every song continues the adventure, which I do agree with. There are many albums that aren't even concept albums that have a certain sort of progression to them. Because singles are great as an introduction to a band, or an album, but I feel like the meat of the content should be in the album itself, not in the single, which I think was a problem in the 80s, albums would be made quickly to sell a single and provide a reason to go tour (my metal podcasting co-host, Mark Radulich uses 'Dr.Feelgood' as a case and point for this fact), so the fact that people will go out and do that on iTunes isn't too surprising, that's how pop music works, after all. I know I just argued with something I agree with, but I do want to argue because he's bitching about people buying singles, and not whole albums, yet he was in a scene that encouraged it. I know it's a different time now, but still, you can't bitch too much when that is how you used to make the big bucks. Though again, he's right, KIDS< GO BUY CDs!



Small Proof that Heavy Metal Will Never Die Vol. 19

This is going to be short and sweet this week, because really there is only one album to talk about this week, just like last week, the same album, actually! This week, though, it is a little different, because now I have reports from two separate album charts on how Watain's, 'The Wild Hunt' is doing. Starting with the more impressive number, they have landed at Number 18 on the German album charts, which is great for metal in general. In America, it landed all the way at Number 158, WHICH IS FUCKING INSANE!!!!! Perhaps I'm overstating how big this is, but it's huge, if you ask me. A black metal band from Sweden selling over 2,500 copies (2,700 copies, to be exact) and making it pretty far into the Billboard charts is something to be celebrated for a long time. Perhaps black metal is bigger here in America than I thought, but I didn't think that this band had such support from its' fans. Great news, and I look forwards to more like it, as always!





MERRY CHRISTMAS, CHEAPASSES!



First up is Hatesphere, with the title track off of their new album, 'Murderlust'.



Next up, is a track that I dig quite a bit from a band I love, here it Red Fang with, "Blood Like Cream".



Finally, is a stream of the new song by Tyr, it is titled, "Another Fallen Brother", and can be found HERE!.

It's a really catchy affair, unlike...



THE TEMPLE OF THE DEAD!



'Feast', from Canadian Thrash metal legends, Annihilator

'Ritual Zombi' coming to us from Spanish Death metal band, Avulsed

'Downpours of Disapproval', by Belgian Melodic Death metal band, Crimson Falls

'A Notion of Causality', by French Brutal Death metal band, Dysmorphic

'The Living Magisterium', by Wisconsin Black metal band, Emblazoned

'Lacerate the Global Hate', by German Melodic Death metal band, Eternal Torture

'Excised and Atomized', an EP by Swedish Death metal band, Evocation

'Demon Ways of Sorcery', by German Black metal one-man band, Front Beast

'Awakening', by Finnish Melodic Death/Folk metal band, Frosttide

'Freak Show at Carnival Time', by Spanish Melodic Death/Power metal band, Kritter

'Twelve Minutes', an EP by Australian Black metal band, Loss of Self

'Starwolf-Pt. 1: The Messengers', by German Traditional metal band, Messenger

'The Fall of Omnibus', by French Death metal band, Nephren-Ka

'Sublunar Chaos', by Swiss Technical Death metal bnad, Punish

'Deformed Worship, by New York Black/Punk band, Raspberry Bulbs

'A New World', by Swedish Power metal band, Reinxeed

'Wild Card', by Dutch Symphonic Gothic metal band, ReVamp

'Turisas2013', by Finnish Symphonic Folk metal band, Turisas

'Sky Swallower', by New Hampshire Atmospheric Black/Doom metal band, Vattnet Viskar

That brings us to our ALBUM OF THE WEEK. This week should be of no surprise, considering I've posted two song streams of theirs already. This week's album is, 'Colored Sands', the first album in 12 years from Canadian Technical Death metal legends, Gorguts. I can't wait to dig into this album, it sounds really good so far!

The movers and shaker of the week are...

-Exivious have signed with Season of Mist

-Maruta have signed with Relapse Records

-Kill Devil Hill have signed with Century Media Records



Above is my Spotify playlist for the week. As for albums I've listened to in the last week, I listened to the new Diamond Plate album, it was solid, didn't blow me away, but it was solid. I also listened to the new Newsted album, I enjoyed it for what it was, a good time. It wasn't anything to diverse or serious, but it was a solid album that I did enjoy quite a bit. I'm also a few tracks into the new Devildriver album, it's okay so far, I'll give the full report on it next week, hopefully.

But on the flip side of the coin, there are some places that always give full reports on time, such as the place...

WHERE THE RUNES STILL SPEAK!


The first comment comes to us from, BobbyYoungblood

Buzzo did the right thing. I remember when Stone Sour first toured they were playing the Birch Hil Night Club RIP in Oldbridge NJ and some dude was front and center in the pit yelling sell out at him. He stopped the show and pointed him out said" you want to call me a sellout, here!"( reached in his pocket pulled a 20 out which was ticket price) gave it to the dude and then told security to throw him out. Great times at the best venue Ive ever been to and miss it every day. It was my home. Loved the story about Jasta. Its always good when people have a great sense of humor. Chris Kaynon before he passed away was on of the best with shit like that and one of the best I ever shared a locker room with.Its great when they dont take things like that serious.

That's probably the coolest thing I've heard of, at least in terms of reaction to being called a sellout. I wish I had a venue like that around here, there is a decent metal place in Charlotte, but it's an hour or so away, and also has shit traffic, so I don't make it there often. I didn't know you were a wrestler, that's really fucking cool! Kanyon seemed like a pretty decent dude in all the interviews I've read with him, shame he had to go so soon.

The next comment is from, Alan

SWINGIN' THE DEAD!

Used to go nuts to that song when their debut came out. Devildriver are pretty solid overall.

I've not heard that song, I'll be listening to the new album during the writing process of this column (if it's on Spotify).

The final comment comes to us from Satanic_Redneck

I agree with Buzzo taking off. Last time I witnessed someone throwing something on stage was OzzFest 99 at The Gorge.

Primus was on stage, and someone almost his Les with a shoe. He asked the crowd to refrain from throwing anything except from marijuana.

A little while later, someone threw up a joint, and he asked Tom Araya from Slayer to join him on stage. Tom sat on the drum riser and smoked the joint, while enjoying the set.

That is how shows are supposed to go. People enjoying the show & having a good time.

By the way, DevilDriver is good in my book. Dez was the frontman for Coal Chamber, whom I really liked. He's a cool guy to converse with on Twitter, as well.

I don't get why people throw shit on stage, it's so silly, though it is awesome that they listened to Les! I missed out on Coal Chamber, totally missed the boat on them, maybe some day I'll give them a go!

I'm too tired to get too in depth on the plugs this week. A quick rundown, I was on the Co-operative Multiplayer podcast in the Games Zone on 411. I also was on Sean Garmer's Football to Futbol podcast with many others to preview the NFL season. As for what is coming out this week, Mark Radulich and I will be reviewing Phil Anselmo's new solo album this Tuesday at 9 pm on the Radulich in Broadcasting station on blogtalkradio. I also will be in THE MANCAVE with Jeremy Lambert, as we discuss the upcoming Carolina Panthers football season,it was a great time, and my life is now complete, because I have been to the mancave!

Alright, so now the clock has struck midnight on the column, and it is time to leave the ball. But before we do that, we still have the GLOBAL METAL PICK OF THE WEEK!!! This week, I'm still taking you on a trip of eastern Europe, this week running into Bulgaria! I don't know much about Bulgaria, but that's probably no surprise for those who have read this column for long, I've not studied any eastern European countries, at least the smaller ones. But anyways, I decided that since I don't know a to about the country, why not just keep giving all of us folk metal from the country? You get a taste of the traditional folk sound of the country (at least in countries like these), as well as hear tales of folklore via the lyrics. So this week I decided to go with a neo-folk band that used to do black metal, Svarrogh! This song below is titled, "Wheel of Dazhbog", and comes to us from a split album called, 'South European Folk Collection'.



Alright,so if you have any opinions on the column, some genre or country that you want me to feature in the global metal column, or if you just want to talk metal you can e-mail me at themetalcoop@gmail.com, tweet me at @themetalcoop or comment below!

KEEP THE METAL FAITH ALIVE \m/

and one more thing before I go....

comments powered by