SPOTLIGHTS
411 Music Fact or Fiction 12.20.13: Yuletide Debating
Posted by Joseph Lee on 12.20.2013

Do we agree with Nirvana and KISS going into the Rock and Roll Hall of Fame? Did we enjoy Eminem's music video for "The Monster"? Did Justin Timberlake deliver the album of the year? 411's Tony Acero and Jeremy Wilson answer these questions and more!




Welcome to another edition of Fact or Fiction: Music. I'm your host, Joseph Lee.

This week we have Tony Acero against Jeremy Wilson.




1) You agree with the majority of this year's Rock & Roll Hall of Fame inductions.

Tony Acero: FACT. Hall of Fames are overrated anyway, but in the vein of the Rock and Roll Hall of Fame, the list presented seems to really be like a few of those names should already be in there. Nirvana changed the scope of grunge music, KISS is fuckin Kiss, the E Street Band still kicks, and Ronstadt and Hall & Oates are both deserving as well. With that being said, they can't really be any worse than some other, less interesting choices.

Jeremy Wilson: FACT. Who the hell would argue against any of these? There are always acts that are "snubbed" year in and year out, but any and all of these inductees are major names in the history of rock and roll and seem incredibly deserving. Frankly, I'm kind of shocked everyone except Nirvana weren't already in..

Score: 1 for 1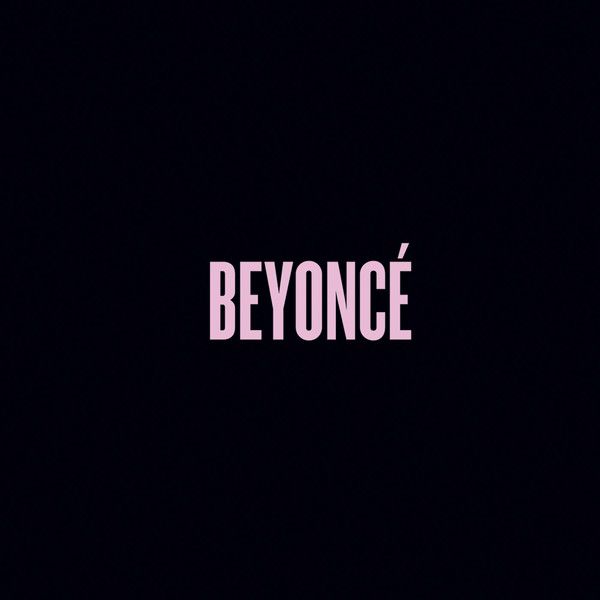 2) While Beyonce's surprise album release worked for her, other acts shouldn't adopt it as a model.

Tony Acero: FACT. At least not right away. In the day and age where leaks are damn near impossible to keep from happening, Beyonce definitely earned some respect, and her album isn't half bad either. Girl's got it going on. She oozes sexuality, yet comes off as a powerful woman who is well aware of her position in the world. I love it. As for the way it released, I see others trying and ultimately failing at it. Beyonce is a powerhouse, and has been for some time. I feel this method could work for some people, but it's one of those things where the first time would probably be the most impactful, while the others are just subpar by comparison.

Jeremy Wilson: FICTION. If they can pull it off (which is a big "if" considering the level of insane secrecy that was a part of this), I definitely think other major pop, rock and rap acts should do something like what Beyonce did. However, I think it'll work better for those on Beyonce's level. The reason this became the biggest musical news story of the month (and perhaps the year) is because it was Beyonce. One of the most famous and biggest acts in the world was working on a new album and a slew of music videos for each individual track and nobody knew about it. Obviously anybody who does it after her will inevitably be compared to Beyonce, but if they even come close to the media attention and sales figures (she has set iTunes records), then it seems like a no-brainer to me.

Score: 1 for 2





3) Justin Timberlake's The 20/20 Experience is a good choice for Album of the Year.

Tony Acero: FACT. It's a great choice. I don't think it IS the album of the year, but it's still a solid option and is definitely in contention. I would assume that we are talking about the full 20 tracks, thereby making this a double album, and although it may have waned away a bit, I still can't help but think that it's going to have a lasting effect on music - and in some ways, already has. I won't say Timberlake is the first to have tracks that are lengthy, but he certainly put it back to the forefront, and already we see others doing the same.

Jeremy Wilson: FICTION. Honestly, I can't really make up my mind about Timberlake's music and specifically The 20/20 Experience, but it certainly wouldn't be my pick for Album of the Year (I'm not a music writer but I'd go with Daft Punk, The National, Janelle Monae or Arcade Fire over JT). That said, I certainly don't hate Timberlake or the album and I don't think it's an absurd pick by anyone.

Score: 1 for 3


SWITCH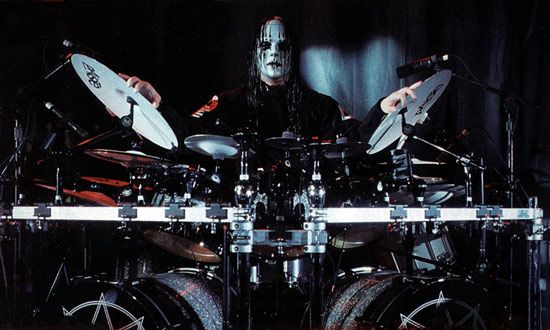 4) It's disappointing that Joey Jordison has departed from Slipknot.

Jeremy Wilson: FICTION. I'm so not a heavy metal guy and so I have very limited exposure to Slipknot. Since I'm not a fan, it doesn't impact me greatly, although I'm sure fans of the band are bummed.

Tony Acero: FICTION. I'm not a fan, so I can't say one way or the other. Still, bands have break ups a lot, and it's always unfortunate to see a core group unable to withstand the egos, the fame, or whatever the reasons are behind the break up. It is, in numerous ways, a relationship, and regardless of whether you know them or not, it's always sad to hear.

Score: 2 for 4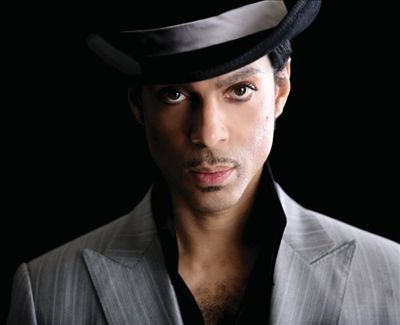 5) You'll tune in to see Prince guest star on New Girl.

Jeremy Wilson: FACT. After hanging in there and watching the first two seasons of New Girl, I'll admit I haven't watched the show this year since the season premiere. It's a strange show that can be wildly inconsistent, in turns hysterically funny and yawn-worthy dullness.It's also a show that, after an initial slow start, has steadily gotten worse. That said, Prince doesn't do this kind of thing very often and while I'm not usually a fan of stunt casting, but this is Prince we're talking about. I know he's a fan of the show, but it does seem like it's coming out of left field (has he not been a fan of anything before New Girl?). So yeah, I'll be tuning in for what I believe is Prince's first TV series guest spot, although it also helps that it'll be on after the Super Bowl (reportedly).

Tony Acero: FACT. Our good friend Sean Comer gave New Girl a chance and although he was feeling it the first few episodes, he quickly tired of Jessica Day and company. I, on the other hand, love the show and all involved. I can't get enough of it. While I don't know how Sean feels about Prince, I also love that weird ass 50-something year old, and his "I'm a badass" walk. Personality aside, the man is still making music I can get freaky to, and he's an enigma. Having him on the show should, at the very least, be interesting.

Score: 3 for 5





6) You enjoyed the music video for Eminem's "The Monster".

Jeremy Wilson: FACT. A journey through Enimem's psyche Inception-style. Lord knows I've had my issues with Enimem and his music over the years (who hasn't?), but this video is real solid and is an intersting look into the mind of Eminem and at this phase of his career. Solid song, song video.

Tony Acero: FACT. Finally, an Eminem question! Of course I did, are you kidding me?! In reality, it's not his best, and I know he was attempting to say something in the video, but I never did like when the lyrics don't precisely match up to the video. We have Eminem fighting against his demons yet again, and I LOVE how they re-did a couple of his older videos, and that end part where he essentially takes some lyrics from his monster just makes me think he dropped the persona but not the skill. Good shit.

Score: 4 for 6

Thoughts? Comments? Animal? Vegetable? Mineral? Reply in the comments below to give your own take on this week's topics!
comments powered by