SPOTLIGHTS
The Top 50 Music Moments of 2013 (#50 - #31)
Posted by Daniel Wilcox on 01.27.2014

From Kanye West's "Bound 2" video with Kim Kardashian and Beyonce's Super Bowl halftime show to Lil Wayne's near-death experience and more, 411's Daniel Wilcox begins his look at the top 50 music moments in 2013 with #50 through #31!

I appreciate that we're near the end of the first month of 2014 and there's been plenty of year-end features on 411 and everywhere else. But it is still awards season, and as far as I'm aware, this is the last year-end feature. I could be wrong, it wouldn't surprise me. Today is the first of three columns counting down the biggest, most talked about and most controversial moments in the music industry in 2013. I will begin today by counting moments 50 through 31, tomorrow will chronicle numbers 30 to 11 and on Wednesday we will finish with the top ten. When compiling the list the only criteria I used was simply what got people talking in 2013. How will people remember 2013? I think I've managed to compile a pretty comprehensive list that covers the full spectrum of genres so without further ado let's get straight to it.





50. Daft Punk No-Show The Colbert Report





Daft Punk made a long awaited return to music in 2013 but it wasn't quite all smooth going as they found themselves at the centre of controversy when they had to cancel a scheduled appearance on Stephen Colbert's The Colbert Report due to an exclusivity agreement with MTV and the VMAs. The problem was that Daft Punk cancelled at the very last minute due to not being aware of the exclusivity clause. This lead to Colbert and a host of celebrity friends parodying the band's song "Get Lucky" on the show. Then the internet pretty much blew up with suggestions that the whole thing was a publicity stunt to garner publicity for Colbert's show as well as the VMAs. In 2013, nobody wants to be duped, so everything must be fake. Of course, 99% of stuff we see on TV and in entertainment is fake, but it just goes to show what a cynical bunch we are.



49. James Arthur's Homophobic Diss-Track



Winner of the UK's X Factor 2012 James Arthur was a sure-fire British superstar ready to make a shit ton of money; he's young, good-looking, can sing and has a unique style that appeals to many demographics. Then it turned out the guy was a massive douche bag who couldn't keep his mouth shut. Following the release of his self-titled album in November, Arthur leaked a diss-track aimed at rapper Micky Worthless – unfortunately the track featured a number of homophobic lyrics including the phrase "you fucking queer." What resulted was a number of Twitter wars with the likes of comedian Frankie Boyle and former friend and X Factor contestant Lucy Spraggan. The backlash became so big iTunes agreed to refund sales of his album to disgruntled customers, and Arthur had to cancel numerous public appearances while his new singled bombed in the charts. Male winners of the X Factor tend not to do so well anyway, but I'll be amazed if Arthur hasn't been dropped from his label within the next six months.



48. Neutral Milk Hotel Reform




After several years of frontman Jeff Mangum playing solo shows, the time finally came for Neutral Milk Hotel to reunite in April of 2013. The band has gained a massive follow due to the quality of their two 1990s album On Avery Island and In the Aeroplane Over the Sea so the announcement of a reunion tour was met with much praise. What made the announcement even better is the band's touring line up would be that which made the band's most acclaimed album In the Airplane Over the Sea. The shows were met favourably by fans as one might expect and the rumour is new material may well be on the way soon. While the band didn't perform as many dates as fans my have hoped, the tour has expanded and is now continuing into 2014 including April's Coachella festival. And having played North America, Australia and Asia, now the suggestion is the band will make its way to Europe at some point in 2014 as well as a string of festival appearances around the world this summer.



47. Lil Wayne's Near-Death Experience



Lil Wayne released his new album I Am Not a Human Being II in 2013, and that will be one thing many will want to forget (the record was recognised as the worst of the year by 411) but Wayne himself had moments he'll not care to remember. Aside from getting dropped from his sponsorship with Pepsi, Wayne's health was the subject of much media speculation and depending on how much stock you put into the reporting of TMZ, the rapper may well have been on his deathbed following a string of seizures and hospital visits in March. While TMZ reported the rapper was in an induced coma following the drug-induced fits, Lil Wayne would later go on record as saying the seizures were a result of his suffering from epilepsy and that the media speculation was vastly overblown. Regardless, you know it's not been a good year when the websites are making things up about your health in favour of talking about how awful your new album was.



46. Lamb of God's Randy Blythe Acquitted of Manslaughter




Fans of Lamb of God or indeed the genre of metal in general will probably already be well aware of the manslaughter case against singer Randy Blythe. The charge from a Czech Republic court was that Blythe had pushed a fan off stage during a concert in Prague in 2010 leading to the fan sustaining head injuries that lead to his death. Blythe was arrested in 2012 leading thousands of fans jumping to his defence as well as notable members of the metal community. The case went to trial this year with testimony from friends and relatives of the deceased, fans of the band, attendees of the gig in question as well as various medical professionals. After a trial that last nearly a month, it was decided that Blythe was not criminally responsible for the fans' death and that the shows' promoters and security staff should shoulder the blame even though it was proven Blythe had removed the fan from the stage. The metal community rejoiced as Blythe was cleared of all charges, and even the family of the deceased were satisfied with the findings. A victory for the metal community for sure.



45. Brian "Head" Welch Returns to Korn



In the year 2013, I honestly don't know how many Korn fans are left, but I know it was a pretty big deal when "Head" returned to the band for the first time in eight years last year. After performing a small number of live dates with the band in 2012, Brian "Head" Welch announced he would be performing select festival shows with Korn in 2013, including Rock on the Range, Download Festival and Rock am Ring. It was later revealed that Welch would join the entire tour, and in May it was confirmed that he was back with the band full time. After a tumultuous few years and an awful dub-step-inspired project with Skrillex, fans rejoiced at the band being back together for the first time since 2005 and anticipated new album The Paradigm Shift, which was met favourably upon its release in October.



44. Kanye's "Bound 2" Becomes Rogen and Franco's "Bound 3"





Kanye's Yeezus polarized critics but most people praised "Bound 2" as a standout track from the album. Then came the release of the video. The video featured Kanye West riding a motorcycle through Monument Valley and various other exotic locations with his girlfriend Kim Kardashian straddling his lap. Kardashian also happened to be completely naked. It was a god-awful video anyway to a song that actually, wasn't all that good in the first place. The video was actually embarrassing considering this is the guy who made College Dropout and Graduation. Then while on set of their new movie The Interview, Seth Rogen and James Franco got bored and decided to parody the video by re-creating it shot for shot. Comedy ensued. More parodies followed. All in all, it was a fiasco all parties involved would be better off to forget about and move on, quickly.



43. Earl Sweatshirt is OFWGKTA's 2013 Breakout



Odd Future Wold Gang Kill Them All is a rap and hip-hop collective that have just grown and grown in popularity in the last few years. Noted for their controversial lyrics and off-record behaviour, various members of the group have gone on to have major success. In 2012, singer-songwriter and producer Frank Ocean had a stand out year, releasing debut solo LP Channel Orange to much criticial acclaim and coming out as homosexual. In 2013, the collective's front man Tyler, the Creator released his much-anticipated solo album Wolf and to the surprise of many, it was a commercial flop and critically panned. In contrast, Earl Sweatshirt released his first solo effort, a full-length album entitled Doris. Doris hit number five on the Billboard 200 and received universal acclaim amongst fans and critics. In 2013, Tyler, the Creator fell behind the pack as Earl Sweatshirt and Frank Ocean continued to assert themselves as the two breakout members of the once-promising and always controversial Odd Future.



42. Rush Inducted into Rock and Roll Hall of Fame




To say it had been a long time coming would be something of an understatement. After years of fans clamouring for their induction, it was announced that Rush would finally be inducted into the Rock and Roll Hall of Fame. Fans can and will debate the relative merits of the Rock and Roll Hall of Fame but it is undeniable that Rush is a band who deserve their spot in the Hall and the induction was long overdue. The announcement came in December 2012, the induction came later in 2013 as the Canadian trio of Geddy Lee, Alex Lifeson and Neil Peart were inducted as the marquee act ahead of a class that included Heart, Quincy Jones, Public Enemy and Randy Newman. Some people put a lot of stock into such achievement and for those people it was no doubt the right call putting the band into the Hall after so long.



41. Death Grips' Phantom Lollapalooza Show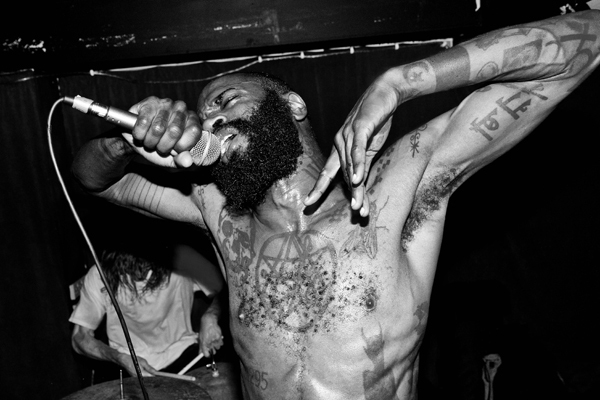 Does anyone have any idea just what was going on with Death Grips in 2013? The band mysteriously cancelled an official Lollapalooza after-party show in Chicago, hanging a back drop of a suicide note the band had allegedly received. Following the announcement of the no-show, fans jumped the stage and proceeded to trash their equipment, understandably annoyed at the turn of events. Subsequent shows were cancelled including the Lollapalooza slot and similar chaos would ensure right up until the band released their brand new album, also unannounced, months later. I'm all for living up to your reputation of being unpredictable and rebellious and all that, but doing it at the expense of your fans is just a dick move. Subsequent rumours suggested that the band never had any intention of playing that first show.



40. The Continued Decline of the Talent Show




Last year was a year that saw the continued decline of the TV talent show both in the United States and the UK. Stateside, The X Factor's ratings continued to decline amongst rumours of the shows cancellation, but it did reasonably well in comparison to its UK counterpart as X Factor UK suffered from a lack of Simon Cowell and Cheryl Cole; not even the return of original judge Sharon Osbourne could stop the show from being trampled in the ratings by Strictly Come Dancing. Elsewhere contestants of The Voice and American Idol failed to make any impression on the charts while ratings tanked, with the latter being dominated by judges' disputes involving Mariah Carey and Nicki Minaj. One has to wonder when it's time to pull the plug on such shows, as the internet makes it far easier to become an overnight sensation than even these talent shows. It can only be a matter of time before shows start getting cancelled or they come up with something new and innovative.



39. Swedish House Mafia Bow Out at Ultra Music Festival



It had been nearly a year in the making. Swedish House Mafia had announced way back in 2012 that their current world tour would be their last tour together and that they were soon to go their separate ways. The trio had previously been described as the faces of progressive house music, and there's no denying the impact they had on today's current mainstream pop scene in their short time together. The tour was announced in September, aptly titled One Last Tour with more and more dates frequently being added due to the extremely high demand. With their last album Until Now still riding high in the charts, the band played their very last gigs at the Ultra Music Festival in March 2013, bowing out at the very top of their game having taken the genre as far as they felt they could take it.



38. NSync Reunite at the MTV VMAs




I'm not sure it was a reunion that anybody was particularly clamouring for, in the same way that nobody really fancy a reunion of any 1990s boyband. But rumours began circulating in the build up to this year's MTV Video Music Award that 'N Sync were about to get back together. One former member of the band had obviously had a massively successful year as Justin Timberlake released The 20/20 Experience and The 20/20 Experience 2 of 2, and it was Timberlake that was up for the awards at the show. 'N Sync performed together for the first time in over a decade, showcasing a medley consisting of their songs "Gone," "Girlfriend" and "Bye Bye Bye." To the dismay of screaming girls across the globe, it was later announced that the band had no intentions of a tour or new material. Can't imagine why Justin wouldn't want to get in on that.



37. Chester Bennington Joins Stone Temple Pilots



After a tumultuous few years Stone Temple Pilots officially announced that original frontman and founder Scott Weiland had been fired from the band. This kicked off a legal battle that goes on to this day, with Weiland attempting to sue the band for continuing to use the name and even force them to disband, while Stone Temple Pilots look to prevent Weiland from performing any of their material on his own solo shows, despite Weiland co-writing a lot of the material. Amongst all that, in comes Linkin Park's Chester Bennington who begins performing shows with the rest of the band throughout the summer. In October, Stone Temple Pilots released a five-track EP High Rise with Bennington on vocals – its the first material the group has ever released without Weiland and its arguably their best material since Core, although I imagine that will be debated. There were obviously question marks about Bennington's future with Linkin Park but for now it appears he's happy and able to balance the two projects, with future shows and new material expected in the next year.



36. The Postal Service Delivers One More Time




Ben Gibbard and Jimmy Tamborello make up the Postal Service. Their debut album Give Up was released in February 2—3 and pretty much everyone loved it. If you weren't a fan, you probably weren't human. But the band was a whole a side project for all those involved so tours were as frequent as 21st century Dr. Dre albums and the long-awaited follow up album never materialized. It was a massive moment for fans of the band when they announced the Postal Service would be playing dates throughout 2013, notably the Coachella festival in April. Fans were also treated to a tenth anniversary reissue of Give Up and more importantly, the release would feature two never-before-heard tracks "Turn Around" and "A Tattered Line of String." Both songs were incredible, and it was a real treat for fans who had been waiting a decade to hear new material. I envy anyone that managed to see any of the 2013 shows. It would unfortunately appear 2013 was the last we will see of the band and if that indeed turns out to be the case, then they certainly managed to go out on high.



35. Thom Yorke Leads War on Spotify



The way the world listens to music is ever-changing (more on that higher up the list) and as digital streaming services such as Spotify attract more and more users, so too will they attracted more and more detractors who don't feel such services benefit artists.. That was certainly the case in 2013 when a number of recording artists took the company to task and question how such services benefit the creators of the very music they claim to promote. Most notably, Thom Yorke pulled all of his solo material as well Atoms for Peace songs from the site, arguing that "new artists get fuck all" from the model while "shareholders will be rolling in it." In September Ministry of Sound sued Spotify claiming copyright infringement as users could create playlists that mirror their compilation releases. Talking Heads' David Byrne also argued that if new artists had to rely on the income from such services, they'd "be out of work within a year." Of course, Spotify would fight back claiming that they are "constantly in talks with artists about how we can help build their careers." But as digital services continue to take over and the internet plays a larger role in the way we obtain music, legally or not, such debates will continue to go on and you have to feel that this is only the beginning of the controversy.



34. The Never-Ending Antics of Justin Bieber




2014 looks as though it's going to be a tumultuous year for Justin Bieber if the last week is anything go by, but he certainly didn't fail to make headlines in 2013, mostly for all the wrong reasons. 2013 started with the release of Bieber's acoustic album, a commercial and critical non-event, and finished with the release of Journals, which sold so poorly despite being rush-released to take advantage of Christmas sales, that his management team didn't allow the record to be eligible for charting in the US because they knew it wouldn't hit the top spot. At the same time, Justin's latest movie venture was another devastating flop. In between all that, he reunited with and quickly broke up with Selena Gomez, there was the whole issue of him saying Anne Frank would most definitley have been a Belieber, there was some controversy about a monkey and finally there was that back and forth nonsense about a retirement that nobody really believed in the first place. Baring all of this in mind it's easy to see why Bieber's behaviour has got him in hot water in the last week or so, with an arrest and a heap of allegations involving drugs, violence and all the rest of it. Sometimes it's easy to forget that the guy is only 19, but if someone doesn't get control of his behaviour pretty soon, I'll be talking about Bieber this time next year, once again for all the wrong reasons. And I already feel as though I know entirely way too much about the guy.



33. Chi Cheng Passes Away



Chi Cheng was Deftone's bassist. In 2008 Cheng was involved in a car crash with his sister that saw their car flip three times with Cheng being ejected from the car. The accident left Cheng comatose. His recovery was painfully slow as one would imagine and he had to undergo countless surgeries and medical procedures to prevent his passing. Fans of the band would continue to support Chi as best they could, raising hundreds of thousands of dollars to help pay for his medical expenses. Deftones and other artists in the rock and metal community frequently came up with fundraisers as well. The summer of 2010 saw Cheng make significant progress, occasionally reaching a semi-conscious state and being able to give worded responses to questions. He began rehabilitation as well as being subject to further operations. Cheng was released from hospital in June of that year, only to be rushed back to the ICU and being diagnosed with pneumonia. He would be released again the following month and continue the rehabilitation process at his home. In April 2013 Cheng's heart eventually gave out and he was pronounced dead shortly upon arriving at Sacramento hospital on April 14. His death came at a time when it appeared the worst was behind him and that he would be able to at least make a partial recovery. Cheng's mother released a statement thank fans for their incredible support through the years following his accident five years earlier, and the music world mourned as one. RIP Chi Cheng.



32. Beyonce's Lip-Syncing Controversy and the SuperBowl




The SuperBowl half-time show is usually one of the most talked about aspects of the entire SuperBowl weekend and with the annual extravaganza fast-approaching, you must wonder if there's anyway this year's showing featuring Bruno Mars and Red Hot Chili Peppers will be able to live up to last year. The half-time performance came just days after Beyonce had been accused of lip-syncing at President Obama's second inauguration. Beyonce admitted to singing with a backing track, and it meant all eyes were on her for the SuperBowl show, which would be the second most-tweeted event in history. The performance started with "Run the World (Girls) and concluded with an epic version of "Halo," but it was the reunion with former Destiny's Child group members Kelly Rowland and Michelle Williams that go the world talking. The trio reformed to showcase tracks "Independent Women (Part 1)" and "Bootylicious" before the three performed Beyonce's "Single Ladies." The spectacular show was watched by more than 108 million viewers, the second most-watched half-time show of all time, trailing only behind Madonna's 2012 performance. The show was nominated for multiple Emmys and was critically praised from all corners of the media. Any criticism of Mrs. Jay Z following the presidential inauguration was quickly forgotten following this unforgettable performance and of course, Beyonce would go on to end the year in the same spectacular style she began it. More on that later.



31. My Bloody Valentine Release m b v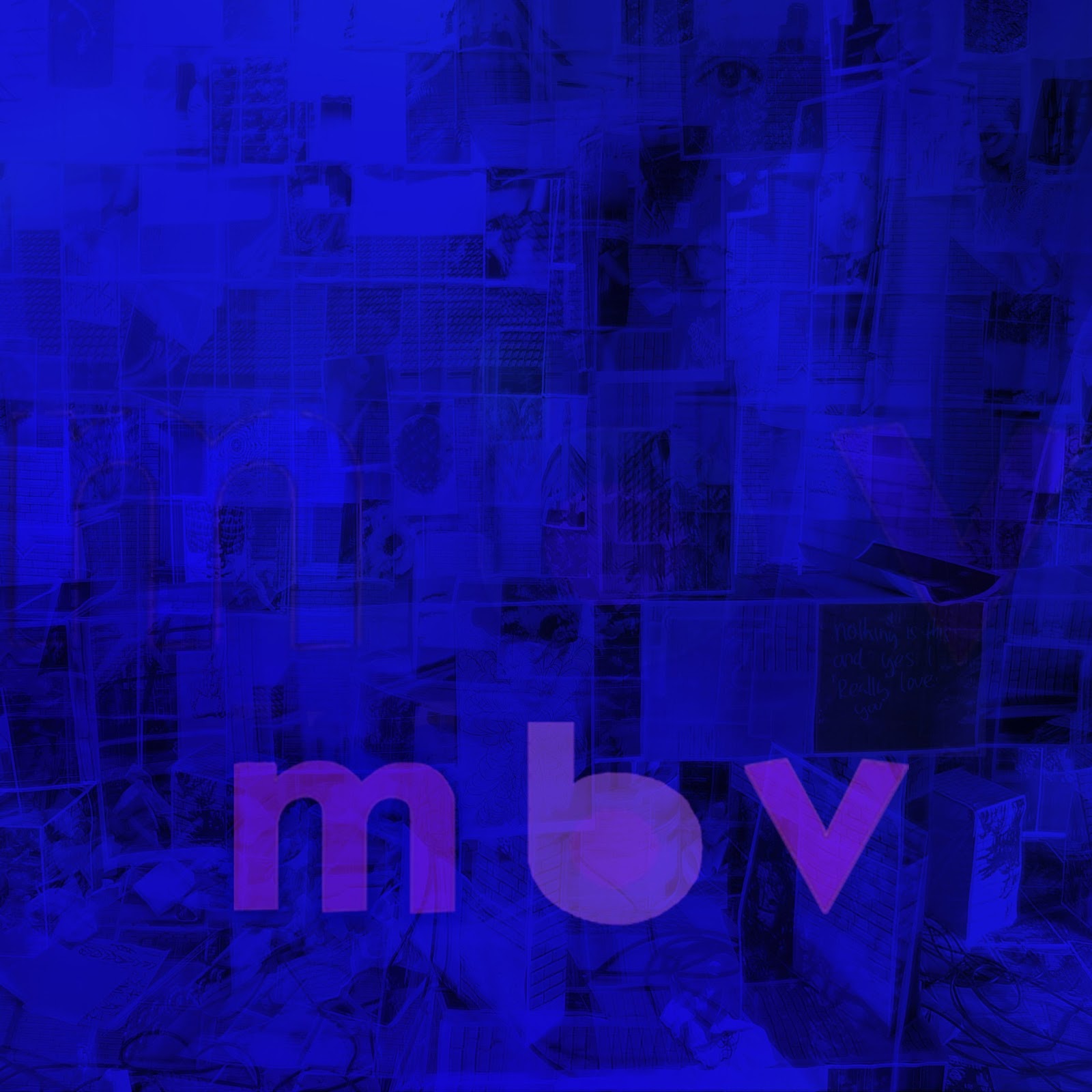 Prior to 2013 the last new material My Bloody Valentine had released was 1991's beloved Loveless. The band's reunion in 2007 was immediately met with talk of a new album as well as a tour, and it was revealed that the band had written a large portion of the material for a new album prior to their lengthy hiatus. In 2007 it was reported that the record was three-quarters finished but alas the years came and went with no sign of a new record. It was announced way back in November of 2012 that a new record was coming but there was no indication of when that might be right up until the moment m b v was released officially on the band's website on February 2nd. Within minutes of the record being made available in three different formats online, the website crashed due to the ridiculously high volumes of traffic as the band's fans went into hysterics at the thought of a new album. The record was quickly made available for streaming all over the net before its physical release three weeks later. The album was released to much critical acclaim as it was widely decided that it was well worth the near twenty-year wait since the record first went into production. There was additional demand for more tour dates to be added to the band's schedule following the release of the album, which was said to have been a massive commercial success considering the unusual release strategy. m b v is many people's album of the year, but irrespective of its insane quality it was most certainly one of the year's most pleasant surprises.

Make sure to return tomorrow for Part 2, and numbers 30 through 11! And until then...



MORE OF ME~!

WILCOX vs. WEYER IN MOVIES/TV FACT OR FICTION
WILCOX REVIEWS MOGWAI
WILCOX REVIEWS AGAINST ME!
WILCOX REVIEWS SOPHIE ELLIS-BEXTOR
WILCOX REVIEWS WARPAINT
WILCOX REVIEWS ED HARCOURT


And have you read 411's TOP 25 ALBUMS OF 2013?:
#25-#21
#20-#16
#15-#11
#10-#6
#5-#1
comments powered by