SPOTLIGHTS
411 Music Fact or Fiction 01.31.14: Grammy Fallout Edition 2K14
Posted by Joseph Lee on 01.31.2014

Did Daft Punk deserve the Grammy for Record of the Year? Was Kendrick Lamar robbed in the rap categories? Was Lorde's "Royals" the song of the year? 411's Jeremy Thomas and Daniel Wilcox debate these topics and more!




Welcome to another edition of Fact or Fiction: Music. I'm your host, Joseph Lee.

This week we have Jeremy Thomas against Daniel Wilcox.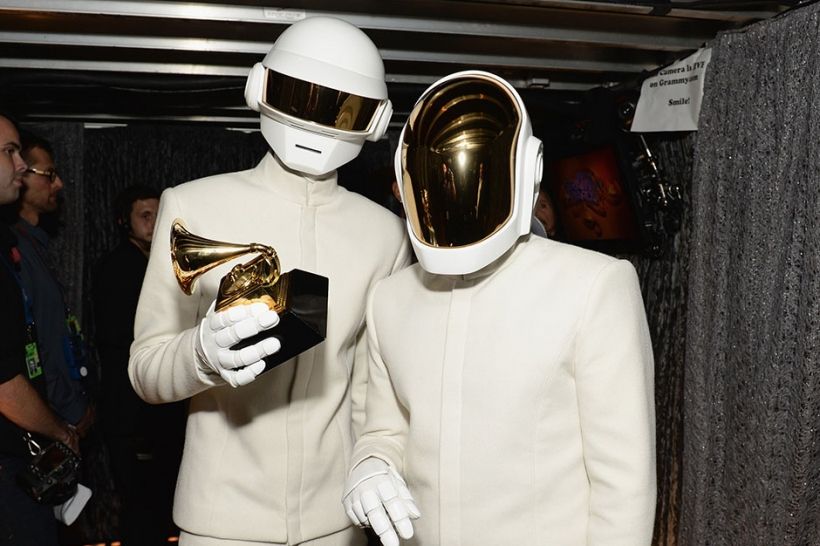 1) Daft Punk deserved the Grammys they won for Record and Album of the year.

Jeremy Thomas: FACT. While Random Access Memories was not my personal favorite for Album of the Year and "Get Lucky" isn't even my favorite track on Random Access Memories, both are still fantastic and deserved it as much as anyone else. This was a huge year for the EDM duo, and in fact for EDM in general; 2013 was when electronica broke out to become a genre that could hit the airwaves on its own, not just as an element within another genre. Even they weren't the clear choice the best album and record of the year (and you could certainly make a case for many of the other nominated albums and records, with some exceptions), the Grammy Awards often like to recognize trends and that makes this one a strong choice. But you don't need to go that route because the album and song were deserving.

Daniel Wilcox: FACT. This is absolutely true given the nominees for each award. Album of the Year was a no-brainer. Neither of the rap records were likely to win, and Macklemore and Ryan Lewis should never even have been in the running. Sara Bareilles just isn't a big enough name to win an award as significant as Album of the Year and personally, I wasn't a massive fan of the record regardless. Taylor Swift's Red was a worthy contender but I don't think it was ever likely to win considering it was released way back in October 2012 and as such it just wasn't contemporary enough. Daft Punk was always going to take that gong. Record of the Year could've gone to any of them. "Royals" took home Song of the Year so that more or less ruled Lorde out, but Robin Thicke and Imagine Dragons were certainly contenders. In the end the right choice was made though, "Get Lucky" was absolutely the best mainstream single in all of 2013.

Score: 1 for 1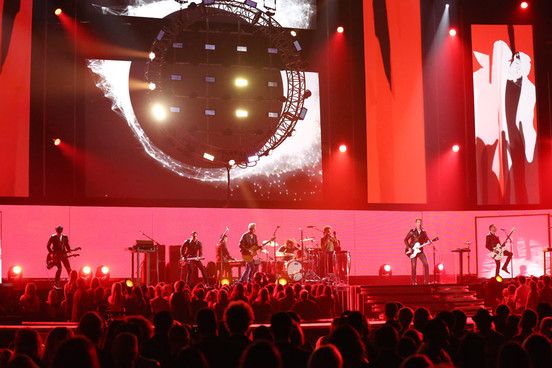 2) The treatment of Nine Inch Nails/Queens of the Stone Age/Lindsey
Buckingham at the Grammys was disrespectful.

Jeremy Thomas: FACT. I don't know any other way you can put it. Trent Reznor was obviously pissed off, and I don't blame him. This was one of those once in a lifetime performances, and let's be honest; there were people who tuned in to see it. They waited all the way to the end of the show and then they didn't get the complete performance. However, I must also point out that this is not a new development. The final act has been cut short in the past because of the show running over. Yes, it was absolutely disrespectful of the acts involved and the fans who wanted to see it, but I also feel like the Grammy producer was in a tough position; either he disrespected them or failed to do his job as a producer. It was a no-win situation, and NIN, QOTSA and Buckingham just lost more than the Grammys and CBS.

Daniel Wilcox: FICTION. No way, these things happen. It's just one of those things. Coordinating these sorts of shows takes a lot of effort from a large group of people, and it's difficult to get the timing spot on. They couldn't just keep the cameras rolling indefinitely and at the end of the day, Trent Reznor and co. were given a prestigious show-closing slot to perform their tracks. It was great to see so much talent all in one place and we'd all have like to have seen them perform for longer, but such is life. Trent Reznor got his ass out about the issue, took to Twitter to give the organizer a big heart-felt "FUCK YOU.," because that's the kind of diva he is, like him or hate him. This sort of thing happens at countless award shows, and is only being discussed now because of Reznor's overreaction.

Score: 1 for 2





3) Macklemore and Madonna had the best moment of the Grammy Awards.

Jeremy Thomas: FICTION. It was a great moment, but was it the best? I dunno, I was a little turned off by Madonna's bizarre cowboy look and the fact that the Grammys conveniently cut away any time a same-sex couple was about to kiss. I know they claim it wasn't intentional, but it was a hell of a lot of coincidence and while it doesn't cut down on the significance of the moment it was distracting to me. Besides, there were some fantastic performances. I think, if I was pressed for a "Best Moment" I would go with Stevie Wonder joining Daft Punk, Nile Rodgers and Pharrell for the montage of songs. That was one of those things you know you're only going to see once, and it was well worth it..

Daniel Wilcox: FICTION. For me it wasn't even in the top five performances. It was a pretty unique concept, but when it comes down to it the whole marrying of 33 couples was nothing more than a publicity stunt and a cheap one at that. The performance wasn't even all that good and was easily outclassed by the Daft Punk and co. performance, Paul McCartney and Ringo Starr together again and a stripped-back performance by Taylor Swift. But the one performance for me that stood out to me was Kendrick Lamar's collaboration with Imagine Dragons. That was a bizarre combination but it came together brilliantly to make for one of the show's major highlights.

Score: 2 for 3


SWITCH





4) Lorde's "Royals" was the best choice for Song of the Year.

Daniel Wilcox: FACT. Oh yeah, definitely. The other nominations ranged from disposable pop trash ("Roar") to fun-but-forgettable ballads ("Locked Out of Heaven," "Just Give Me a Reason.") "Royals," on the other hand, was a total game-changer. It introduced Lorde to the world in a big, big way and dominated radio in the late-summer. It's unique, it's fun and it's catchy as hell. Lorde's performance of the track didn't really do it justice in all honesty, but it was a worthy winner nonetheless.

Jeremy Thomas: FACT. Easily. Again, like "Get Lucky" for question one this isn't even my favorite track on the album but Song of the Year is a songwriters award and frankly, the other nominated songs weren't particularly good ones. "Just Give Me a Reason" and "Locked Out of Heaven" are solid pop songs, but not my favorites from P!nk or Bruno Mars. "Roar" is nothing to speak of and "Blurred Lines?" Are you kidding me? "Royals" was a breath of fresh air in pop music and it was everywhere to boot. Lorde should have won more than two awards in my opinion, but at least she won one of the Big Four.

Score: 3 for 4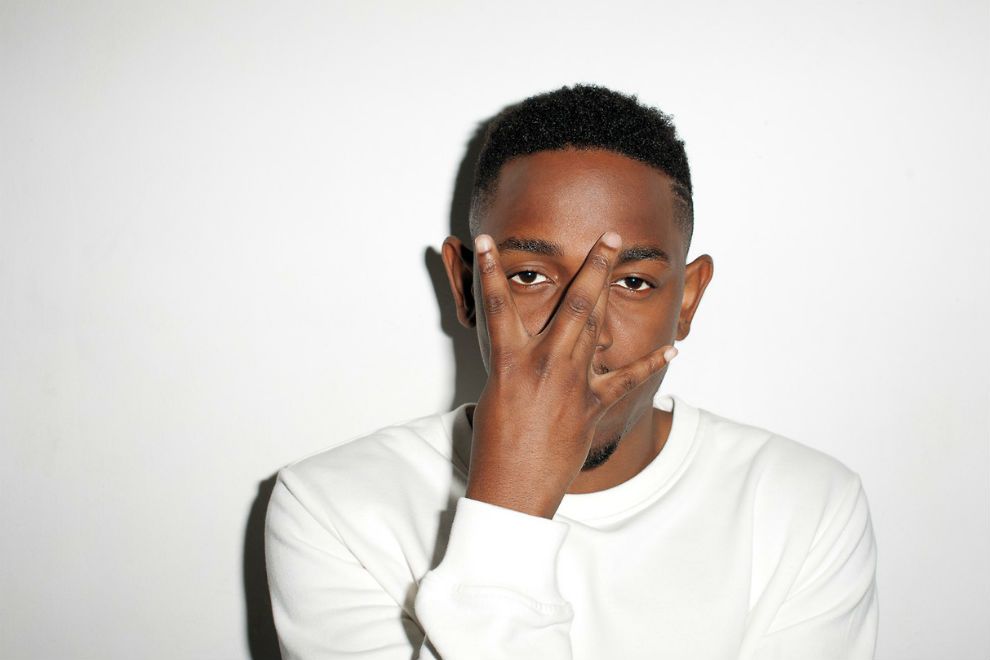 5) Kendrick Lamar was robbed in the rap categories.

Daniel Wilcox: FACT. I wouldn't go so far to say Lamar should've swept the board or anything but it's surprising that he won nothing. Even more surprising is that Macklemore and Ryan Lewis won practically everything against some stiff competition. The Grammys clearly has a hard-on for them and that's a shame because there were plenty more-deserving artists nominate, and many that weren't, Chance the Rapper being a shocking omission. I was surprised Eminem didn't receive more nominations, particularly for "Rap God." As for the Rap Album award, The Heist was probably the worst of the nominees and I would have thought that Yeezus would be the type of record that the Grammys would really go for. Macklemore and Ryan Lewis need to text every rap artist in their contact list because they robbed 'em all.

Jeremy Thomas: FACT. Anyone who lost to Macklemore and Ryan Lewis was robbed. Even Macklemore thinks so. Listen, I don't have the hatred for that group that a lot of people do. The Heist was a middling rap album but I didn't loathe it. But in what world does it beat Magna Carta... Holy Grail, Yeezus and especially Good Kid, M.A.A.D City? (I'll accept it beating out Drake.) And "Thrift Shop" isn't award worthy; neither is "Same Love" which has a message I 100% agree with but just doesn't cut it musically. Kendrick should have owned the rap categories this year and if not Kendrick than someone else. (For those keeping score, Lamar was eligible because the yearly Grammy period goes from October 1st through September 30th. Meaning that The Marshall Mathers LP 2 will be eligible next year.)

Score: 4 for 5





6) You're glad Black Sabbath won the Grammy for Best Metal Performance.

Daniel Wilcox: FACT. I guess. I wasn't as big a massive fan of the band's comeback record 13 like many others were, but it had some good tracks on it, not least the Grammy-winning "God is Dead?" Of all the nominees, there's two I hadn't heard prior to doing my research for this column, those being Killswitch Engage's "In Due Time" and Anthrax's "T.N.T." Neither tracks connects with me on first listen. The Volbeat track is my personal favourite of the bunch but I will admit it's pretty cool that Sabbath managed to pull off the comeback and be successful both commercially and critically, so I had no problems with their track getting the Grammy nod.

Jeremy Thomas: FACT. There were some solid choices in there, but Sabbath was the clear choice. Yes, they've won before but that was more of an "Oh right, we spent thirty years pretending you didn't exist so here's a consolation prize for 'Iron Man'" award. This one felt like a real win and it was for one of the best metal albums of the year. This is one I absolutely can't argue with.

Score: 5 for 6

Thoughts? Comments? Animal? Vegetable? Mineral? Reply in the comments below to give your own take on this week's topics!
comments powered by