SPOTLIGHTS
411 Music Fact or Fiction 02.07.2014: Hot Girl On Girl Action
Posted by Joseph Lee on 02.07.2014

Is Bono right about U2 being on the verge of irrelevance? What did we think of Shakira and Rihanna's collaboration and music video? Should Justin Bieber be deported? 411's Chad Webb and Tony Acero debate these questions and more!




Welcome to another edition of Fact or Fiction: Music. I'm your host, Joseph Lee.

This week we have Tony Acero against Chad Webb.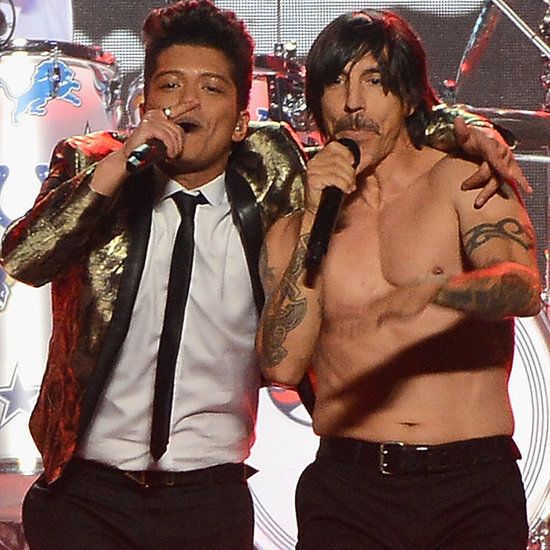 1) You enjoyed the performances at the Super Bowl Halftime show.

Tony Acero: FACT. Maybe it was because the game itself sucked and spit more balls than Mr. Bucket, but the half-time show was pretty stellar in its own right. Bruno Mars did his thing, showed off some dance moves, made the ladies swoon, and brought out the air-guitar playin Red Hot Chili Peppers. I wish they would have had at least one more song, but it was Bruno's show, not the Peppers. Bruno didn't show any nipple, but I think he did more than enough to get my stamp of approval.

Chad Webb: FACT. I guess. Bruno Mars has charisma and was good, but it wasn't anything extraordinary. I'm not even sure why the Red Hot Chili Peppers were even there. I'm not big on the pop/rock mash-up thing they do at the Super Bowl. That experiment didn't really work with Britney Spears and Aerosmith and it didn't make anymore sense here either. The styles don't mesh and the RHCP's appearance was incredibly brief. Much is already being said about Flea's bass not being plugged in and the band "faking it," but Flea also responded that at an event like the Super Bowl the band has no control over sound or anything else. The producers of the show did what they wanted, period. The NFL has to have a morsel of controversy to keep people talking. Personally I'd rather a pure rock act perform by themselves, but that's me. Still, Bruno Mars did well enough and obviously the spike in sales proves that. It was an acceptable, but safe halftime show.

Score: 1 for 1





2) J. Cole's mixtape "The Revenge of the Dreamers" was good.

Tony Acero: FACT. Cole's one of those vastly underrated rappers who has his whole career in front of him. The 11 track mixed tape has a nice flow that doesn't deviate too much from the feel of Born Sinner but is different enough to matter and stand on its own. This was vital, because Born Sinner was a little too gimmick heavy for my liking. Although there are a few spots where the mixtape feels like a disc full of filler, there's enough on there to bring it up a bit more than that and stand on its own.

Chad Webb: FACT. I'm torn. It was far from terrible and may even be a shade better than the mixtapes we usually hear, but I struggled with whether or not it had enough good tracks for me to give it a pass. J.Cole's Born Sinner was ok too, but nothing I'd go crazy for. Mixtapes are commonly mediocre and this basically falls in line but is barely a smidgen superior. Mixtapes are free, so the central artist normally doesn't bring his A-game and in this case J. Cole is spotlighting other acts as well. The result is a mixed bag, but one that leans toward the positive. J. Cole has talent and most of the solid tracks on this mixtape are with him, the exception being "Golden Goals"with Bas. The title song and "May the Bitter Man Win" are the ones I remembered the most. This does have some true duds on it too though. This gets a marginal thumbs up from me.

Score: 2 for 2





3) Justin Bieber should be deported.

Tony Acero: FICTION. I don't care where he goes, what he does, I just want someone to beat his ass.

Chad Webb: FACT. Jesus, I don't know or care. Sure. I thought about writing "Abstain" for this one. Do the people who signed this petition that made it to the White House think this is going to cause him to fade away into oblivion? Bieber is doing that on his own. Deport him or whatever, but his time in the sun is just about finished. Give a young kids millions of dollars, girls who obsess over them, and all the attention they can handle before they are mature enough to handle that pressure and the result will be a kid acting like a douchenugget and getting into trouble. Bieber has been extremely annoying as of late, but his situation doesn't affect me enough to give a hoot about whether or not he's deported. I don't like his music and I'm not his neighbor so his troubles mean zilch to me. I trust the law in this case. If it calls for him to be deported, he will be.

Score: 2 for 3


SWITCH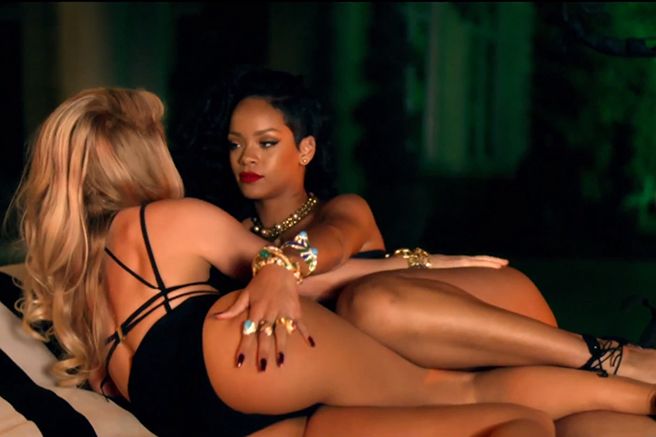 4) You enjoyed Shakira and Rihanna's "Can't Remember To Forget You".

Chad Webb: FACT. Forget the song, go watch the music video because it is AMAZING. Literally it is Shakira and Rihanna rolling around on beds in lingerie for three and a half minutes. They also smoke cigars. It might be the greatest music video of the past 15 years. Oh, the song, right. I actually dig it a lot, mainly because I am a big Shakira fan. Her brand of Latino pop has always been a bit different than the generic Top 40 crap we see here weekly. She's also not afraid to show her rock side, which is very cool and makes this track edgy and hip. Check out her cover of "Dude (Looks Like a Lady)." I'm usually interested in what Shakira releases and this has me excited for her album.

Tony Acero: FACT. It's catchy, is more Shakira's song than Rihanna's, and a fun little tune. Aside from all that, we got a hot video out of it where both Rihanna and Shakira got all kinds of sexy with each other for no reason other than us guys.

Score: 3 for 4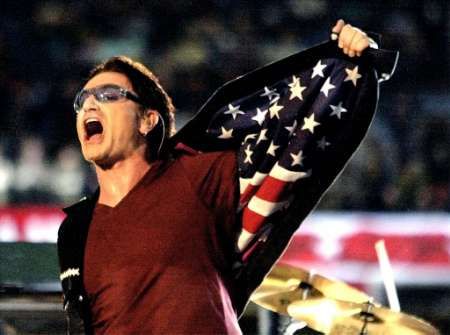 5) Bono is right: U2 is close to being irrelevant.

Chad Webb: FICTION. I'm not Bono so I don't know what prompted that comment, but I disagree with him. U2 is still one of the biggest bands on the planet. Their tours are huge and sell out everywhere, their albums are still competently made, and the songs still speak to audiences. Are they as hip and fresh as they were decades ago? No, but how is that even possible? I suppose it depends on your definition of "relevant," but if you ask me plenty of people still enjoy them and appreciate what they have to say in their music. Look at the free download they offered for "Invisible." Over 1 million downloads in 36 hours raised over $3 million to help fights AIDS, malaria, and other diseases. Does that sound like a group that is irrelevant? I don't think so.

Tony Acero: FICTION. Him saying that is his own attempt at staying relevant. My apathy towards all things Bono notwithstanding, U2 is a staple of music and will likely never be irrelevant, particularly if Bono keeps saying dumb things like this and starring in commercials during the Superbowl.

Score: 4 for 5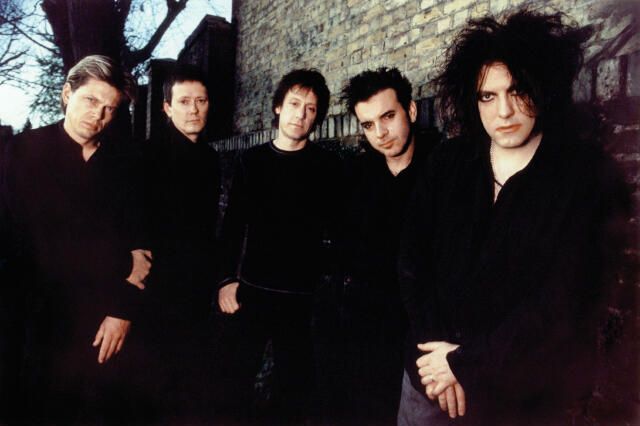 6) You're interested in a new album from The Cure.

Chad Webb: FACT. I like The Cure. They aren't my favorite group, but I've actually been listening to their albums in chronological order thanks to Spotify because prior to that I only knew the hits. Any artist or group can launch a comeback these days and have it work out. Look at David Bowie's The Next Day. That turned out to be one of the best albums of the year. The Cure's last album, 4:13 Dream was far from their best and it wasn't exactly warmly received either. That was 2008. I'd love to see what they have left in them almost 6 years later. Their canon has its ups and downs like most artists, but I think they still have enough of a fanbase and there is sufficient interest in their music that a new album will be anticipated. Nostalgia can be a winning factor for any group or musician, but they should dig back into their roots because their last three albums have had mixed success.

Tony Acero: FACT. Although, I'm not screaming FACT out to the skies, I wouldn't mind an album from The Cure. They're The Cure! They're last album was in 2008 if my research is correct, and although it was an average album with not much going for it release wise, I think they could really come out with something worth listening to. At least, I hope!

Score: 5 for 6

Thoughts? Comments? Animal? Vegetable? Mineral? Reply in the comments below to give your own take on this week's topics!
comments powered by