SPOTLIGHTS
411 Music Fact or Fiction 02.14.14: Boats N' Hoes
Posted by Joseph Lee on 02.14.2014

Are we surprised that the Red Hot Chili Pepper's Super Bowl performance wasn't live? Are we interested in a Snoop Dogg/Will Ferrell rap song? Is the DMX/George Zimmerman fight cancellation a good thing? 411's Mikey MiGo and Joseph Paige Jr. debate these topics and more!




Welcome to another edition of Fact or Fiction: Music. I'm your host, Joseph Lee.

This week we have Joseph Paige Jr against Mikey MiGo.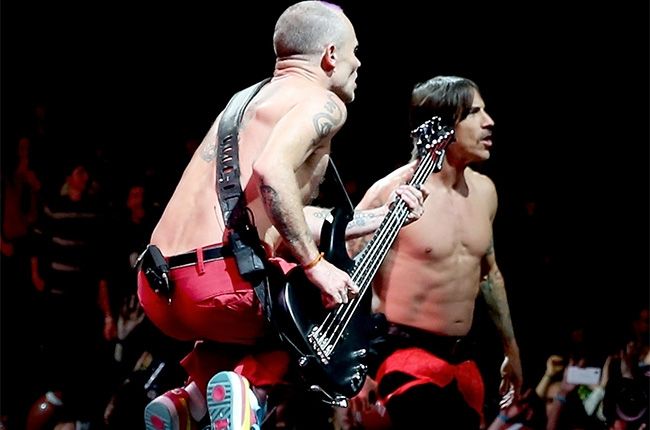 1) You're surprised the Red Hot Chili Peppers didn't perform live at the Super Bowl.

Joseph Paige Jr: FICTION. Any performer not singing live at the Super Bowl is a good idea. A football arena doesn't seem to be the best place for awesome acoustics. So I do not fault Red Hot Chili Peppers for not singing live. Now, playing the air guitar is a whole other discussion.

Mikey MiGo: FICTION. I didn't put much thought into it going into the Super Bowl, but it shouldn't be surprising to anyone. The Super Bowl is one of the most artificial celebrations we have. It's a silly game that's centered around huge marketing campaigns of products desperate for us to patronize. The actual game on the field is barely memorable to even the cities that participate. It's a big spectacle that we all huddle around in droves looking for the day to be their excuse to indulge. People at horrible food, they gamble on what color shirt is going to win, they make human contact with lame parties, and they get an excuse to get out any of their residual New Year's Eve party alcohol out of their cabinet. All of this in exchange for us to eagerly anticipate commercials for stuff we don't need. I can't wait for next year's commercial where an overly dramatic monologue is placed over shots of a lost horse who finds his way home with the assistance of a talking baby who for some reason is twerking with a rapping grandma. I'm not being hypocritical or snobby here. I'm going to watch this stuff right along with you. That doesn't change anything. The real question here is why the Red Hot Chili Peppers would even go on stage with instruments at all.

Score: 1 for 1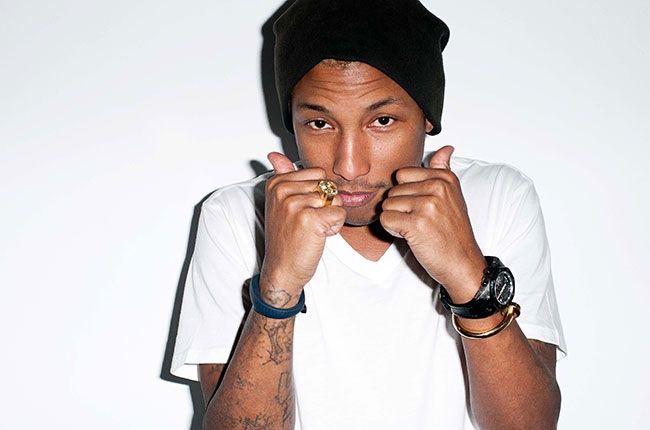 2) You will check out the performances during the NBA All-Star Weekend.

Joseph Paige Jr: FACT. All-Star Weekend usually delivers stellar performances. So I will for sure looking forward to seeing whoever is lined up.

Mikey MiGo: FACT. Not by choice. I'm a big NBA fan. As I write this I have no clue who the performers are, but it doesn't matter. My Chicago Bulls are having a tough time, but continue to fight the good fight. I'm not delusional, but I have no reason not to cheer on their struggle and hope they can knock down Indiana and Miami a bit in the process. So I WILL be watching the All-Star Weekend stuff. Anytime you watch a show like this you come in at the exact moment a random popular hip hop act is doing their flavor of the month track for the crowd. It's this or you're waiting through the skills competitions for the Dunk Contest and get stuck hearing the latest from the Black Eye Peas.

Score: 2 for 2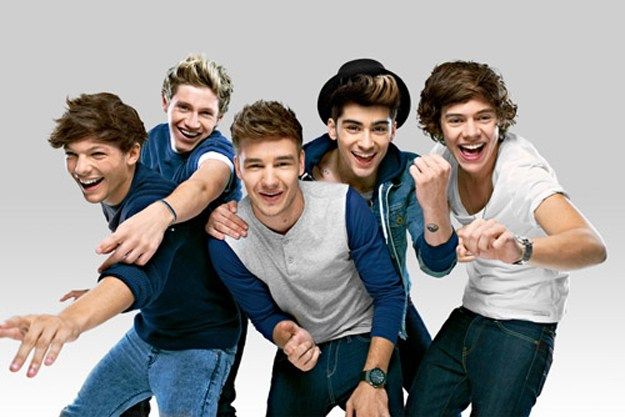 3) Harry Styles was way off base by saying One Direction were more famous than the Beatles.

Joseph Paige Jr: FACT. Harry Styles must be on some serious drugs or seriously psychologically damaged from being dumped by Taylor Swift to actually believe his band One Direction is more famous than The Beatles. What's the other guys names again? No one ask that question when it comes down to the "Fab Four".

Mikey MiGo: FICTION. He's wrong, but he's not way off base. The Beatles had the gull to say they were "bigger than Jesus". This is just a hokey and safe evolution of that kind of thing. Harry Style's looks like if Justin Bieber and Beethoven had a baby. I am a 30 year old man. I only know one song by these kids. I don't know the words or what it's called, but if I heard it on the radio I could point it out just long enough to turn the station to literally just about anything else, including off. We have pop stars like Miley and Biebs out there doing much more off base things. This is just a cute little, "Awe shucks! He's so silly!" type of quip.

Score: 2 for 3


SWITCH





4) You'd be interested in a Snoop Dogg/Will Ferrell rap.

Mikey MiGo: FACT. Why not? They are no strangers. They share a cool scene in "Old School" and I'm sure they've crossed paths many more times since and before. Snoop Dogg is just a dude that likes what he likes. He can be a gangsta rapper, a weed advocate, and party rapper but at the same time he's a kids football coach, an actor, a fan of good television, a wrestling fan, a sports fan, and just a creative dude. He absorbs the entertainment available to him and puts out his own in the process. All of these ingredients make up someone who would obviously be a fan of Will Ferrell. When I read that Snoop was interested in rapping with Ferrell based on a scene from "Step Brothers", it made perfect sense. It's pretty easy to imagine Snoop being stoned to the skies, watching TV, and coming across the movie on cable in the afternoon. I think the natural appreciation for Will Ferrell is what's cool. It's not a publicity grab or anything. He's just a fan. If Snoop's inspired, then I'm inspired to at least listen.

Joseph Paige Jr: FICTION. I'm about as interested in a Snoop Dogg and Will Ferrell collaboration as I am in catching VD.

Score: 2 for 4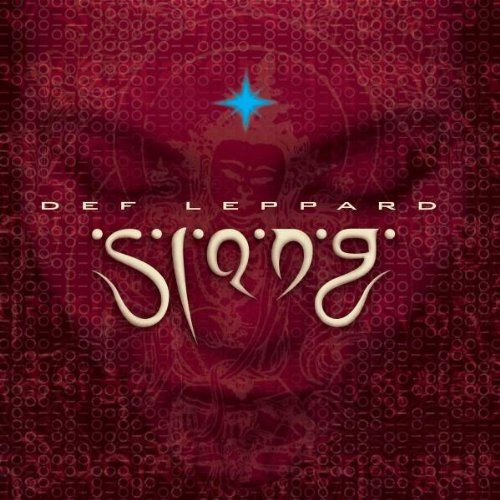 5) Def Leppard's 1996 album Slang is underrated.

Mikey MiGo: FICTION. It's not underrated. It's just not rated. I've never been a fan of Def Leppard. "Pour Some Sugar On Me" is one of my least favorite songs of all time. It's just so cheesy and corny that the second I hear the opening tones of it, typically in a nasty bar or in the car of a horrible person, I instantly cringe and want to fill my ears with the nearest shards of glass. Their 1996 album did not have this classic on it, but it really didn't have anything of major note. For a Def Leppard album, I can honestly say it's probably my favorite. That's not enough reason to give it any more credit than it deserves. To say it's "underrated" would to say it's undervalued. It's not.

Joseph Paige Jr: FICTION. Def Leppard is the kind of legendary band that has a body of work that is so strong that if one of their records goes overlooked than it's not much of an issue. This is the case with their 1996 release "Slang". Can't win them all the time guys.

Score: 3 for 5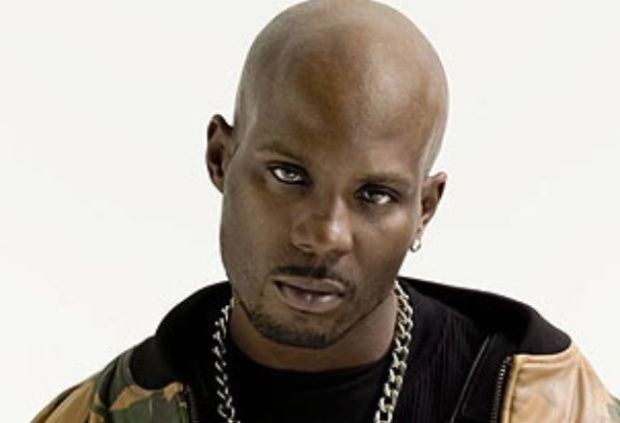 6) It was a good decision to cancel the George Zimmerman/DMX fight.

Mikey MiGo: FACT. I wanted to see this fight. It's still good they cancelled it because DMX would have destroyed this George Zimmerman. Are you kidding me? This is DMX we're talking about. He pops up in the most entertaining youtube videos. His "Rudolph the Rednose Reindeer" cover and his recent appearance on a random dude's wedding party bus come to mind. The Zimmerman stuff is trashy. He's now on the same level as an Amy Fisher, Tonya Harding, Kato Kaylin, Loraine Bobbit, and other C-list "scummy celebrities". Guilty or not, it doesn't matter. He's officially making money off of the celebrity he gained by being involved with a very serious court case. Now that he's been in the media spotlight for so long it's still a "news item" when the man does ANYTHING. This free publicity and attention keeps him "notable" just long enough to milk more and more out of the dupes who give a shit about this man's life. He is providing us with nothing of value. He is a Kardashian with a high profile legal record. I would have LOVED to have seen DMX get in the ring with this guy and just light him up. No one is going to lose sleep by this not happening though.

Joseph Paige Jr: FACT. The cancellation of the George Zimmerman vs. DMX fight is probably one of the best decisions made towards race relations in America since Brown V. Board of Education. Just in case DMX was too under the influence to win the match I wouldn't be able to bare the awkwardness that would be felt when I visit one of my white friends' home for a get-together.

Score: 4 for 6

Thoughts? Comments? Animal? Vegetable? Mineral? Reply in the comments below to give your own take on this week's topics!
comments powered by