SPOTLIGHTS
The Savage Animal 02.26.14 Top 8 Beastie Boys Albums
Posted by Mikey MiGo on 02.26.2014

From Hello Nasty and Licensed to Ill to Hot Sauce Committee Part Two, The Mix-Up and more, 411's Mikey MiGo counts down the top 8 Beastie Boys albums!


"WWE Elimination Chamber 2014 PPV Review": The last PPV before the "Network era" has come and gone. It was pretty decent for the most part. I won't ramble too much about it because I have a feeling that in the long run this show will be forgotten except for one or two matches.

The best match I've seen in a LONG TIME was The Shield vs. The Wyatts. It was really interesting to see The Shield take the role of the faces. It really helped Seth Rollins display some of the more crowd pleasing stuff he can do. He showcased Dean Ambrose's personality and skills. It made Luke Harper look like a bad ass. It allowed Rowan to show he CAN hang. It gave Bray Wyatt a stronger army and stronger build-up. The only thing that kind of fell flat was Roman Reigns. He was "over", but got lost in the shuffle when all the exciting stuff was going on in the match. He just didn't have the spots or energy of everyone else. I worry this may be a trend where we can tell he's booked to lose when his intensity is lowered. Regardless, this match was an instant classic. Once it was over I didn't care about the show anymore.

I skipped a lot of the show. I caught the IC Title match and the Titus/Darren match. Both were solid singles matches, but nothing too crazy. The tag and the divas stuff was easily to avoid.

The Main Event Chamber match was fun, but nothing too spectacular. It had some sick spots and people killed themselves. The one thing I'll take from it was seeing Cesaro steal the show. He and Daniel Bryan made that match worth something to engage in. The others carried their load, but those two made it as special as it ended up being. The end result was as expected, but how they did it was sloppy.

I'm sure by the time this mini-review is read that RAW, the Network, and all the Mania hoopla will have this all being a footnote.

That 6-Man was GREAT though!


---
My Top 8 Beastie Boys Albums


Kick-it!
How can you not love The Beastie Boys? They are one of the most innovative and important groups of modern music. While some will give credit to others, I think the Beastie Boys are a HUGE part of making hip hop a household name. Run DMC and the like made it cool and credible, but the Beastie Boys made it "okay" for middle America to accept the trailblazing art form.

Obviously it wasn't just the fact that they were a group of white kids. They backed their talents and energy up. No one could deny the genuine vibe these guys put off out to the world. They were a couple of jerky teenage kids who were into punk rock and hip hop. They took those interests, their own talents, and a slew of Led Zeppelin samples and cranked out some of the best hip hop, rock, and contemporary music of the modern era.

The music of the Beastie Boys should be studied in schools in the future because of how awesome it is and how it holds the world's hand and helps it cross the street from lame to fighting for our right to party.

If you can't tell by my easy-flowing-fan-boy-gush-fest, I think these dudes are the bee's knees. I remember seeing them as a kid, but never really connected with them until I was in junior high going into high school. This means that the first "new release" of my fandom was "Hello Nasty". I always liked their radio hits, but it was this point in my life when I found myself listening track to track and taking in the amazing skills and innovative magic of three MCs and one DJ.

That's just my personal situation. There's no right or wrong here. Today I'm going to put their albums in order of my liking, least to most. Of the eight LPs that The Beasties released, it's safe to say that more than half of them are straight up classics. I'd go as far as saying five or six of them. It's all subjective. You might like a certain side of them that's different than I do. You might have grown up with them in a different time. You might just like the weird danceable art tracks they started throwing at us in the later years. It's all up to you. The point here is to celebrate these modern music icons. You can agree or not, that's fine. I'm just certain we can all agree that we miss MCA and there will never be a group like this again.

IIX. The Mix-Up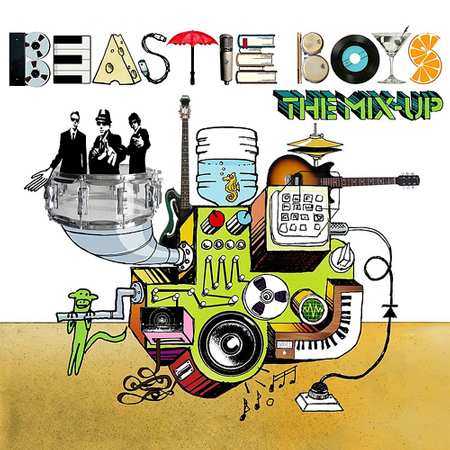 (2007) - This was an entirely instrumental album. It's got some great and interesting music on it, but it's not the stuff we've all been groomed to appreciate. That doesn't take away from any of its merit. You can listen to it, enjoy the hell out of it and really value its place in your musical lexicon. I just prefer my Beastie Boy music to have vocals. The lyrics and delivery of those lyrics are a huge part of what made this group so amazing. This is purely a passion project. The music translates those ambitions, but it still feels a little incomplete.




---
VII. Hot Sauce Committee Part Two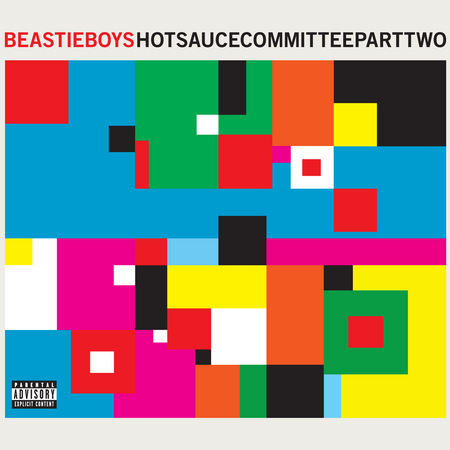 (2011) - The final release of the group was a hot one. I don't understand why this doesn't get more love. It came out in the midst of MCA's cancer diagnosis and struggles so they had delays and what seemed like a lighter promo push. Despite it not being as flaunted as the older releases, it's a damn good album. "Too Many Rappers", "Make Some Noise", and "Don't Play No Game That I Can't Win". I remember eagerly listening to the leaked track "Lee Majors Come Again" online. I had to have listened to it on a loop for a good three days. I was fully prepared for a Beastie world takeover, but it never happened. In time, I think this album will gain the respect it deserves.




---
V. To the 5 Boroughs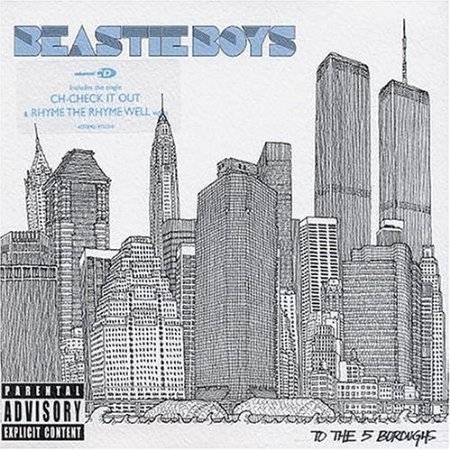 (2004) - This album is really underrated. The albums that'll come after on this list are often talked about with A LOT of love. This one seems to go under the radar. The Beasties dropped this album in a weird time. They just didn't have the same impact or reach, but the tracks and work is just as solid. The two tracks that stood out to me the most was "Right Right Now Now" and the gem of a song that was "Ch-Check It Out".




---
VI. Check Your Head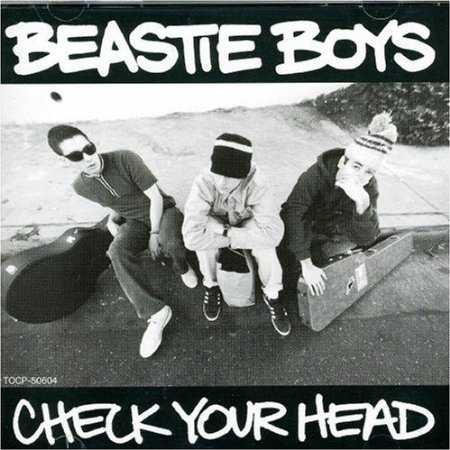 (1992) - I love this album. It's a bit more aggressive than the stuff The Beastie Boys are most known for. It's got more swagger and attitude than probably any of their albums because of songs like "Pass the Mic", "Professor Booty", "Jimmy Names", and "So What'cha Want". I know "Sabotage" and other tracks have to get the bump, but I was always a big fan of the "So What'cha Want" video. I think the directness and creative production made it stand out at the time. Now when I watch it, it's just as cool.




---
IV. Hello Nasty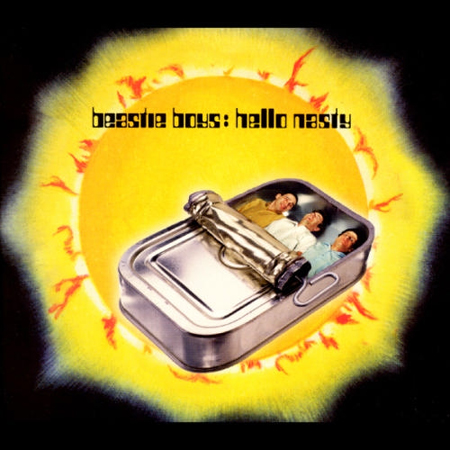 (1998) - I was a dumb high school kid, but was quickly smartened up by picking up this album right around the release date. I was always a fan of their singles, but this was when I was old enough to start really buying my own albums at the store. This was one of the first. I was hooked on the tracks "Intergalactic" and "Body Movin", but the entire album was engaging. It was a bit funkier and more danceable. It felt more "electronic" than before. It worked for the time. When you look back at the group's discography this album was the bridge between the older punk roots to the later electronic based beats. This album wasn't as aggressive or controversial, but it was just as "in your face" as they always have been. Just this time it's with a much more playful demeanor.




---
III. Licensed to Ill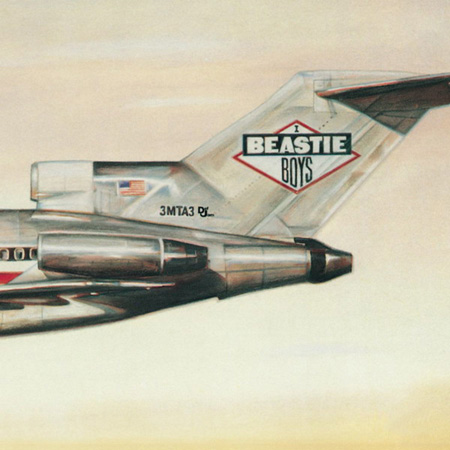 (1986) - It's hard to not automatically say this is the best because it's the first. Without this album our ears and minds would not have been opened up to the marvel of Beastie. It ended up being the first hip hop LP to hit the top of the Billboard charts and paved the way for many many more to come. This album features "No Sleep Till Brooklyn", "Brass Monkey", "Paul Revere", "Girls", and this song called "(You Gotta) Fight For Your Right (To Party!)." So basically, it's volume one of their Greatest Hits collection.




---
II. Paul's Boutique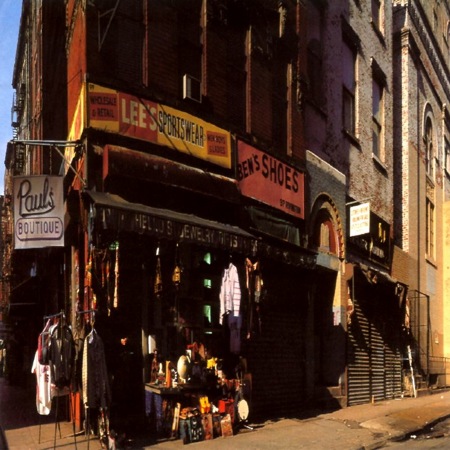 (1989) - A lot of the nerdy people will go into detail about why this album is their best. It's a crazy sophomore album and a great big creative middle finger to what people expected. After such a single and anthem crazy debut, they busted out this layered and ballsy album. "Shadrach" and "Hello Ladies" stand out, but it's one of those albums that you should put on and just listen to from start to finish. It's a full on assault. The nerdy people are onto something with this one. It's not just some kind of hipster/indie "cred" kind of name drop. It's a landmark masterpiece. Albums don't happen like this anymore.




---
I. Ill Communication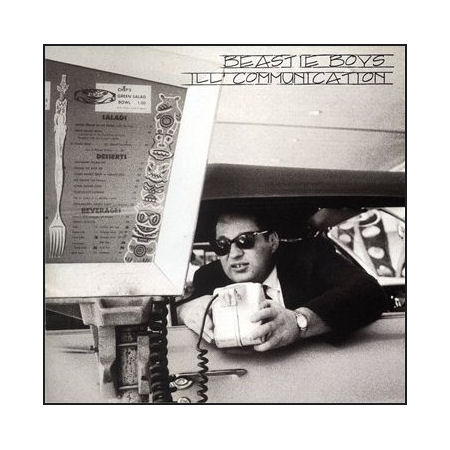 (1994) - This is my favorite Beastie Boy album. It's the groups fourth album and I think they really hit their strides here. This album should be studied in schools, if not just for "Sure Shot" and "Sabotage" alone but there is much more to this spectacular LP. This is right up with Nirvana's "Nevermind", Metallica's black album, and the other widely-accepted iconic albums of the era. The difference is that as time goes on those albums start to sound dated. "Ill Communication" is timeless. The lines are classic, the beats are cooler than just about anything ever, and the impact of these tracks hit just as hard today as they did in 1994.




What is YOUR favorite Beastie Boy album?


---
WATCH THIS!?
"Mike Goodpaster's Unpaid Programming"
---
"Jackass Presents Bad Grandpa"


I did not expect much going into this movie. I've seen some of the Jackass movies and thought they were okay. I saw the first one in the theatre and laughed my ass off. I saw the second one on DVD and didn't laugh much at all. I skipped the third one, but I'm not sure if I saw it or pieced of it or not. For some reason (MONEY!) they put out "alternate versions" with extra footage or "the stuff we couldn't show you in the REAL movie". I don't know if I saw 2.5, 3, 3.5, 1.5, or what… I just know I saw too much. Rich kids dressing like poor rock kids doing stupid shit for laughs on camera got old. There was nothing inventive or "punk rock" about it. The early Jackass stuff felt "punk", the later stuff felt forced and douchey. But it's been years. I've not sat down with Jackass in a while. So I said "fuck it" and just went with this movie. I'm glad I did. It's not what I expected… at all. It's not just random clips. There is actually a narrative here! It's a lot like Borat or a Bruno. Johnny Knoxville plays a grandpa character who is stuck looking after and transporting his grandson on a trip. There is a theme and narrative to this as they have an end objective. The scenes themselves are more in tuned with the old Jackass style. In character, grandpa and grandson go out into the world and just screw with real people. That's how it's like Borat or Bruno, but that's where it ends. Those movies are just like big middle fingers to the world and people's ignorance. That's all good with me and I'm supportive of that, but Bad Grandpa isn't trying to prove anything. It's not trying to point out how dumb people are or how society isn't accepting everyone as much as they should. It's just about a grandpa and a grandson, who mayo r may not love each other, going out there and causing a scene where ever they go. It sounds substance-less, but that's where it gets me. Even in this strange experimental format of a movie, they find a lot of heart and sentiment in the mix. They really pulled it off. This kind of movie could have easily been a big lame bore or an obnoxious Jackass cash-in. It's not. It's something different and something better. I'd love to see Johnny Knoxville do more of this kind of stuff. I'd not be against seeing more of "Irving" and I'd be totally open to him trying other characters. If they can pull off finding the heart in the madness then I'm all in. A-


---
"Worst Case Scenario" is a new take on the concept of "fantasy booking". For years professional wrestling fans would spend endless hours of thinking up the coolest things that could happen. Why waste the energy? This only leads to high expectations. "Worst Case Scenario" flips that. Instead of looking through rose colored glasses, let's take a bi-weekly look at the worst possible scenarios in professional wrestling. I'm not going to be malicious or anything too mean, but I will not refrain from letting my brain come up with the worst possible shit I can. Sadly, it seems the writers and producers of mainstream TV wrestling and the mainstream iPPV level indies are doing the same thing but charging us for it. And now…



"TNA Starts a Network Too!"


The WWE now has a network. For better or worse, they have made history with this big leap forward. Some say it's an innovation, but other entertainment services and brands have done this already. It's cool and hell and I look forward to seeing what direction this could take things. I know I'm not alone. The numbers speak for themselves. This is a big deal.

TNA has to do SOMETHING, right?

They will soon have to reveal they too are starting their own NETWORK!

They can hype up innovation and groundbreaking content.

All the new shows! An interview show! A Top 10 Show! A Q&A show! Then more and more and more! It never ends.

It's easy for TNA to pull this feat off because you see this isn't a video on demand network. It's not even a radio network. The TNA "Network" will be a podcast network.

TNA runs things a certain way. In this certain situation, it's easy to imagine they would pretape the podcasts months ahead of time. They would interview and feature talent that are not under contract. Instead of establishing new podcast talent, they'll hire on old radio DJs and former WWE enhancement talent to fill out the host roster.

The problem with the pretaped podcasts is that somehow spoilers will get out, people will read the spoilers and then have no desire at all to tune in. They will have interviews with talent who have left the company. It will not have long term coherent storylines. Every night will feature a Dixie Carter in "letting-her-hair-done-mode" letting loose with karaoke of her favorite country and pop songs. For some reason she insists on doing "Feels Like a Woman" by Shania Twain every single night.

This will be the best network of all time. The WWE's on demand PPVs, classics, and original content will not be able to compete with this entertainment juggernaut.

All hail, TNA! All hail, TNA!

Best network EVER.


---

"About Last Night"

So this a remake of the 86 David Mamet film? Coolness. This might be a nice hidden gem come Valentine's Day season. It's a comedy-drama so it won't be too shticky. We get Kevin Hart starring in the movie with Regina Hall, the awesome Joy Bryant, Michael Ealy, and others. It looks like it'll be pretty good movie. I'm excited to see Kevin Hart really act and this might be that outlet. My problem is that they take it out of Chicago and put it in LA. The book and original are products of Chicago and really painted a great picture of the city. Now it's in LA, just like every other non-descript location movie. Plus Bryan Callen is in this. He's awesome. There are a lot of little interesting aspects of this movie that makes it at least intriguing.


---
That's all for now! Holy shit. Strange things are afoot at the Circle K. I picked up a small chunk of responsibility this week that'll eat up some time. Meanwhile, I've been working my ass off, waking up at 5:30 am every day to get a jump start into my work and really just putting my all into the future of where I'd like to be and what I'd like to accomplish. The pieces are all coming together and the bigger picture has never been THIS clear. I'm more grounded than ever, while most ambitious and optimistic at the same time. I'm bursting with determination. Next week I get into my Nine Inch Nails marathon. They're my favorite band of all time so it's pretty easy for me to ramble about them. Set your nerd rays to "Fanboy", folks. First up on the schedule is the critique of the album covers of NIN's studio releases. It's weird to not include Broken, but I'm sticking to my LP only rule. After that I'll rank the top 20 music videos in a two-parter and then a rambley thesis rant on the evolution of a fan. Yep, it's all pretty self-indulgent. Stress on the "pretty self". Until next time… Have a Great Week!
comments powered by