SPOTLIGHTS
This Week In Music History 02.27.14: Master Of Puppets
Posted by David Hayter on 02.27.2014

Metallica's thrash metal classic Master Of Puppets released twenty-eight years ago this week! 411's David Hayter looks at how the album changed the metal scene and more in This Week in Music History!

Disclaimer: Each Week 411 dives into the murky world of music history and pulls out an album, single or event to discuss. Nine times out of ten we'll be looking at a classic album and seeing how well (or otherwise) it holds up, but not every choice will be a five star success story. The great thing about revisiting vintage releases is that what was once considered the hottest ticket in town can transform into an utter embarrassment (and vise versa). So let's not waste time, let's get right to it.




Dun, Dun Dun Daaaaaaah!!!

No messing around, no guessing games and no elongated teases; this week we will be discussing the one and only Master Of Puppets by Metallica (released February 24th 1986*). This is an album so revered it can and has headlined festivals in own right.

Master Of Puppets is the ubiquitous metal album. Features upon features have been written about the album's recording and subsequent release – hell I even wrote a tribute piece for Guitar Planet in 2011 – so rather than telling you what you already know, we're going to have some fun and ask some rather incendiary questions.

I'll give my opinion, but this isn't a hard and fast business; I'd love to hear your take on each talking point in the comment section.

*There is some dispute about when this album was released. My own GP feature states it was released in March (US) but most sources have its first release as late February.







Was Master Of Puppets Metal's Last Truly Landmark Release?



I can already sense the veins bursting in angry metal fans' necks.

What about [insert awesome album here] is the natural response; an even easier reply is to simply point out that Master Of Puppets isn't even Metallica's biggest selling album. Most fans would argue that it is more seminal than the 8xPlatinum …And Justice For All, but it's harder to deny the cross-cultural impact of Metellica (the domineering Black Album). The latter sold a staggering 16 million copies in the US alone and helped to cement Metallica as a pop culture institution beyond the confines of metal or even rock.

Still, there are counter arguments to both these points. The Black Album, for all its merits, remains divisive. Even the most entrenched thrash traditionalist would struggle to deny the record's impact. In 1991 Metallica took all the commercial potential and pop undercurrents of their music and blew them up to the nth degree; writing monstrous stadium epics while retaining the intricacy and power that a great metal band should wield.

The trouble is, while Metallica is an overwhelming crowd favourite, it has never been held in the same historic regard as Master Of Puppets. Is this just churlish stroppiness, teenage backlash against the album's success? Perhaps, but The Black Album never carried the unspoken cultural capital that Master Of Puppets did. Part of what makes MOP so brilliant is that it captures a band riding a creative high, at the apex of a once underground scene, delivering a perfectly realized end product.

More so than either Ride The Lightening or …And Justice For All, MOP is the album best expresses what Metallica are all about. It has the wildness of youth and the complexity of a seasoned artist, all the while hinting at the MTV dominance that was yet to come. It's grandiose but brutal, immediate and intimidatingly deep, it's ambitious and innovative, but also still tightly coiled and masterfully controlled; this is Metallica's "have your cake and it eat it too" moment. Master Of Puppets is thrash's sweet spot.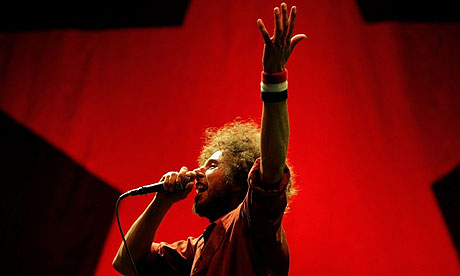 But What About All Those Other Bands?



Well this is where it gets complex. More brilliant metal albums have been released since 1986 than I could ever hope to count. Five and four star reviews have been handed out, records have gone platinum, new genres have been invented while old ones have been turned inside out and upside down – so how could I, or anyone, possible argue that Master Of Puppets was the last landmark Metal album?

Well any kind of listing is arbitrary and hard to define, but we all know it makes for a great debate at your local bar or a vicious tear up on your favorite comment section. In other words: it means nothing, but it's a hell of a lot of fun, so let's give it a go.

So how do we define landmark?

Well we're talking about the staples of the genre that both codify the movement and transcend it. Sound complex? Well it's not that hard to get to grips with. We're not talking about the technical greatest, but the touchstone releases that chart and shape the history of metal.

So if you're plotting your course or weaving a narrative through metal history, your list might look a little something like this:

You'd want the founding fathers:

1970: Black Sabbath – Black Sabbath
1971: Led Zeppelin – IV
1972: Deep Purple – Machine Head

Skipping ahead you'd want to touch on stadium rock and the NWOBHM so:

1978: Van Halen - Van Halen
1980: AC/DC - Back In Black
1982: Iron Maiden – The Number Of The Beast

Looking back is already getting tricky. Where do you draw the line? The influence of punk on heavy metal is key in creating the modern metal sound, but would you include a Judas Priest or Motorhead album? Did they have the kind of seismic pop culture impact required?

Moving beyond Master Of Puppets is harder still. How much representation does thrash deserve? Seasons Of The Abyss and Rust In Peace are two of my favorite records, but do they deserve to sit at metal's top table?

There are some obvious candidates. If Guns 'N Roses are categorized as metal (rather than hard rock) then Appetite For Destruction is undeniable, but what would you feel comfortable nominating beyond that point?

Nu-Metal's moment in the sun was huge. The impact on the pop culture was dramatic and unavoidable; so would Rage Against The Machine, Slipknot, Around The Fur or maybe even Hybrid Theory make the cut?

What about bands who struck out in individualistic directions, finding success on their own terms?

System Of A Down's self-titled album felt like a lightening against the night sky or a transmission from another dimension upon release, while Toxicity can claim to be one of the biggest metal release of the modern era. Tool pretty much exist in a reality of their own making and Undertow remains a testament to both Metal's sensitivity and capacity for artistic expression.

Then there are the cult classics. Mastodon have been sending jaws crashing to the floor for a decade or more without ever quite achieving superstardom, while Pantera's Vulgar Display Of Power was, well, just that.

It's an impossible debate, but if you were the one recording Metal's lineage, what would, could or should follow Master Of Puppets?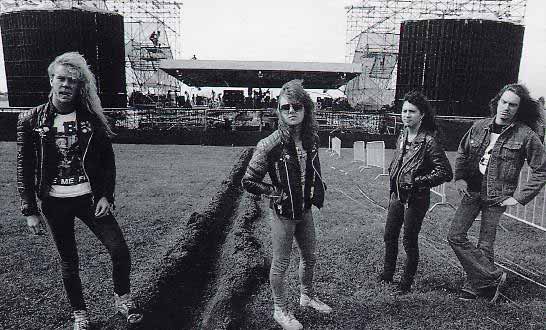 Is Master of Puppets actually Metallica's best album?



Now this is a tricky one. Best isn't a particularly helpful term when it comes to assessing music, but there are those records that earn your respect even begrudgingly. A long time ago I decided to stop worrying about which album was "objectively" better. After all, trying to quantity qualities as allusive as creativity and innovation will give even the most gifted minds a migraine (let alone mine).

Instead, I've chosen to focus on the albums I enjoy, my favorites. This doesn't mean assessment is impossible, far from it. I believe you can honestly appreciate the brilliance of a work without enjoying in the way you might love something more accessible (or that simply better suits your outlook on life). But when it comes to producing end of year lists, I just list my favourites in order and don't feel pressured by the weight of critical or popular opinion.

So with that in mind, while I do feel like Master Of Puppets is the definitive Metallica album – for me personally – it isn't the best.

Kill 'Em All is tops for me. I love pop music, I love energy and I love that flying-by-the-seat-of-your-pants sensation that certain albums exude, and Kill 'Em All just has it in spades. It is the work of angry, excited, men who are desperately trying to make a statement. In many ways it is the most "of its time" Metallica album and that is actually exciting - giving Kill 'Em All a distinct character.

The edges certainly are not polished. This is not the calculated work of thoughtful artists. Kill 'Em All is pure urgency. All that brilliant control, craftsmanship and pop nous just happens to shine through because, well, its Metallica (and the brains behind Megadeth) - even when they were snotty little hoodlums they were still touched by genius.






Is Master Of Puppets Overrated?



Sorry if you were hoping for a controversial opinion, because you won't be getting it from me. Master Of Puppets might not be my favourite Metallica album, but does have a stately and imperious quality.

It feels like a classic, but not a dusty old relic. This is partly because metal has never quite managed to get out from under its shadow (at least not for an elongated stretch of time), but largely because Master Of Puppets still feels fresh and sounds modern - which is crazy idea, how many other 80s albums still sound this contemporary?

(Perhaps it's a damning indictment of modern mainstream metal that, despite Nu-Metal and Alt-Metal's brief flirtation with the limelight, the genre has failed to undergo a grand paradigm shift)

It's been three years and I stand by every word I wrote about Master Of Puppets in 2011. The following is my honest assessment and I'm sticking to it:

"Metallica wrote and released what is widely considered to be the greatest metal album of all time. Master Of Puppets was not an album of innovation (Ride The Lightning provides a near exact template) instead it was an exercise in simultaneous refinement and expansion.

The themes, the lyricism, the compositions, the movements, the hooks and of course the solos were more powerful and epic in scope than anything Metallica had previously recorded.

Master Of Puppets was bookended by "Battery" and "Damage Inc." two delicately composed but utterly relentless assaults of raw thrash punctuated by screaming, spiralling solos and Hetfield's thunderous rhythm.

Unlike Kill 'Em All, Master Of Puppets was not a senseless beating. "Welcome Home (Sanitarium)" highlighted Metallica's ever developing flair for subtlety with its winding hypnotic riff billowing out into a sprawling epic that mirrored Hetfield's lyrical descent into/struggle against insanity. "The Thing That Should Not Be" and "Leper Messiah" posses an imposing muscularity, but the assault is measured; employing churning groove laden riffs to create an oppressive but not overwhelming atmosphere.

Hetfield's eight-minute plus ode to addiction "Master Of Puppets" provided the perfect centrepiece for the album. As a track "Master Of Puppets" encapsulates everything great about the album as a whole; it's big, brutal and imposing, but also layered and complex. It comes complete with multiple changes in tone and texture, but most of all it's irresistibly catchy.

The album's iconic title track set the thematic tone; Hetfield appears slave to addiction, powerless and oppressed. The ominous figure of "Master" looms large across the album as a whole; whether it's the politicians sending young men to their death on "Disposable Heroes" or the unnamed creature of "The Thing That Should Not Be"; Hatfield captured in verse and Metallica in tone the feeling of bitter helplessness.

Master Of Puppets proved sufficiently metaphorical, allowing fans across the world to transplant Hetfield's master for their own. Whether it was your spiteful boss, your overbearing lover or even your nation's detestable dictator; Metallica nailed the feeling, however rational or irrational, of subjugation. The end result was one of the most emotionally intelligent and affecting metal albums ever made."

comments powered by