SPOTLIGHTS
411 Music Fact or Fiction 02.28.14: Katy Perry Is Not Egyptian
Posted by Joseph Lee on 02.28.2014

Was Beck's Morning Phase one of his best albums? Are we excited for Pharrell Williams' new album G.I.R.L? What did we think of Katy Perry's new music video? 411's Sean Comer and Sean Garmer debate these topics and more!




Welcome to another edition of Fact or Fiction: Music. I'm your host, Joseph Lee.

This week we have Sean Comer against Sean Garmer.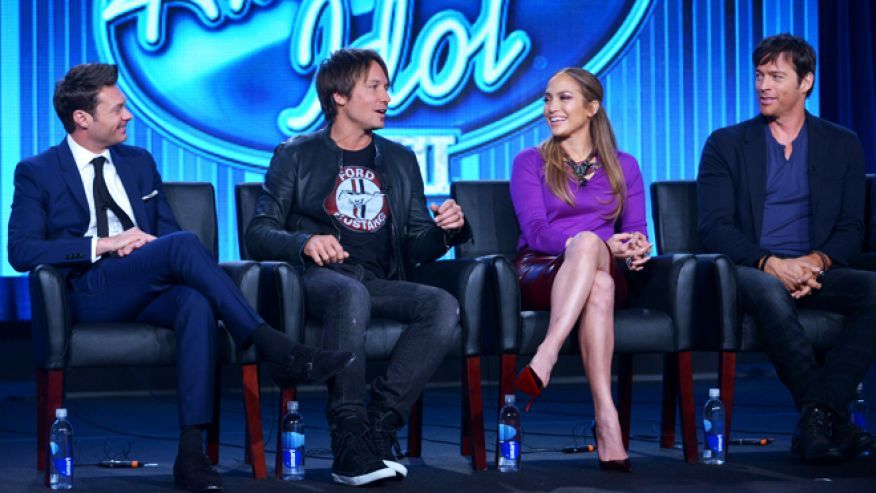 1) It's not surprising that American Idol is declining in ratings and will lose money this year.

Sean Comer: FACT. People generally just don't like Simon Cowell. The English were pretty relieved when he packed up his collection of conspicuously tight black shirts so extensive that it could clothe all of Uganda and shipped it stateside. About five minutes after arriving and snarking a swath through American living rooms, many wished they could just ship him right back. "Like" him or not, Cowell couldn't care less because he's been a prolifically demonstrated success in his business of producing lucrative, attention-getting entertainment, and he's been bang-on with a single principle that perpetually escapes the celebrity-fixated holders of his U.S. localizations' purse-strings: star-power does not guaranteed quality make.

I express surprise only that American Idol didn't turn an unfortunate shade of red sooner. While I've never exactly been a fan, I actually could understand the appeal once upon a Justin and Kelly: amateurs belt out glitzed-out karaoke in a fan-voted competition for a once-in-a-lifetime break, receiving critiques along the way from three judges with distinctive personalities and approaches toward nurturing talent. Not my cuppa, but a compelling concept, given the way the format and feel allowed followers to invest themselves in their favorite contestants. That Idol has been drawing flies behind the woodshed with a bullet in its brainpan for over a decade. FOX went all-in splurging on megawatt celebrity names year after year, ceded the center-stage spotlight to the judges instead of the plucky, ambitious contestants and never gave a moment's thought to the idea that fans would eventually get bored with the obvious fellating of A-list egos and tune out. Guess what? FOX spent big and ultimately is losing bigger.

Sean Garmer: FACT. American Idol has been on for a long time and at some point, even if you have stand out winners like Kelly Clarkson, Carrie Underwood and even people that didn't win that are doing well for themselves like Jennifer Hudson and Chris Daughtry, unless you change the formula it is bound to get stale in fans eyes. Fox already cancelled The X-Factor and we saw NBC plow through The Sing-off as if it was a child they didn't want you to know existed. The Voice is really the only singing show that continues to do well because it has all-star judges that are mostly consistent and the show is different than Idol. There's no way FOX expected anything but diminishing ratings with all the flux and stagnation in the show in recent years. It just seems that Idol is bound to go down slowly, that's if FOX even decides to bring it back for a 14th season.

Score: 1 for 1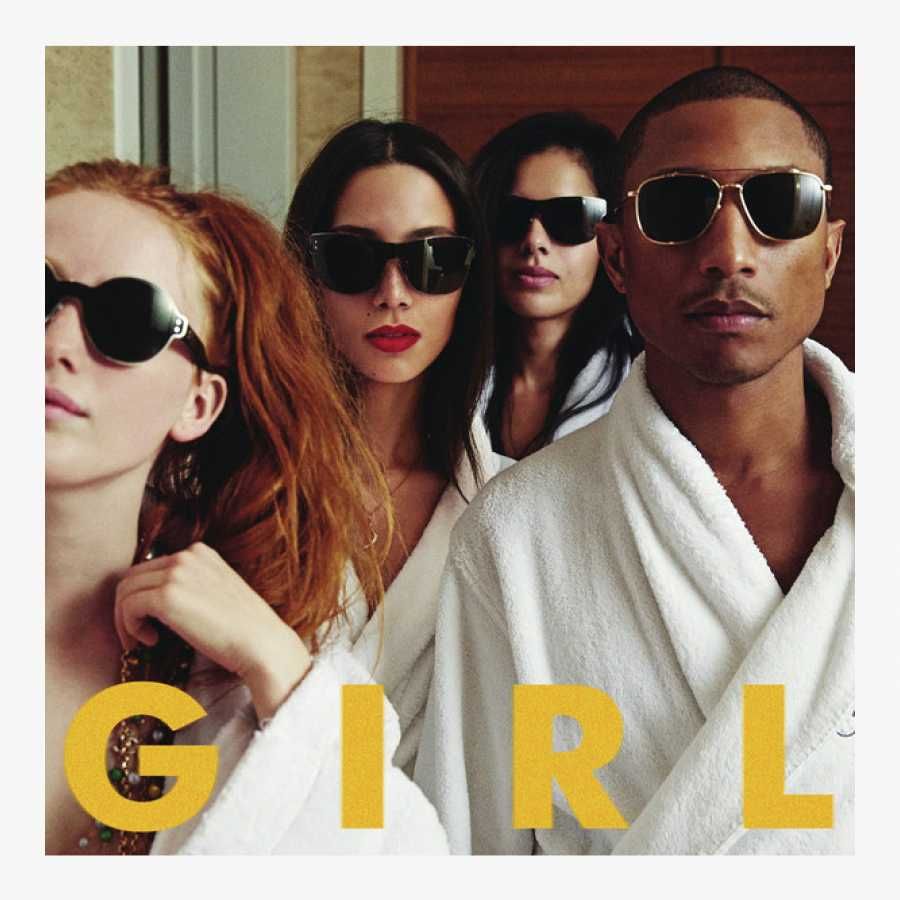 2) You're interested in Pharrell Williams' new album G.I.R.L.

Sean Comer: FACT-ISH. I can certainly dig what Pharrell lays down. He adds a unique, smoothed-out cool to everything he touches, whether behind the board in the booth or putting down a butter-soft hook. That could translate to a brilliant album. Then again, he's somewhat of a more affable Nate Dogg: perfectly enjoyable in measured doses, but not quite so fascinating throughout an entire album. And I say this as someone who owns In Search Of…, the debut N.E.R.D. album fronted by Pharrell in 2001. It will surely be worth a listen, but I'm coming into it as somewhat of a skeptic despite his penchant for musical eclecticism and degree of established indie respect stemming from his more exploratory N.E.R.D. days.

Sean Garmer: FACT. I'm pretty much interested in most anything that Pharrell Williams creates because it is usually anywhere from good to outstanding. It seemed like in 2013 especially, anything this guy touched turned to gold. I'm digging his single that's out right now "Happy" and I hope we get more great stuff from him on G.I.R.L. when it releases soon.

Score: 2 for 2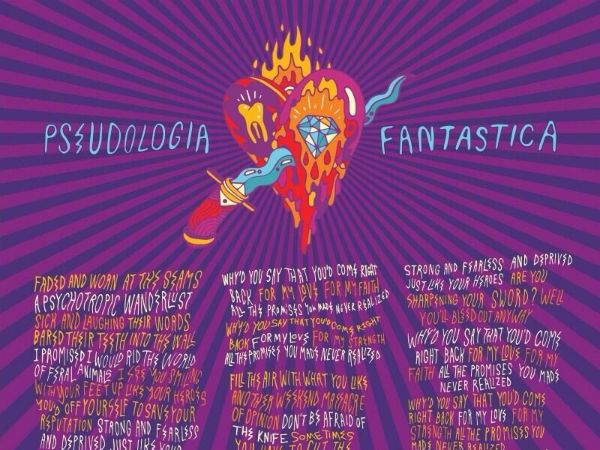 3) You enjoyed Foster the People's song "Pseudologia Fantastica".

Sean Comer: FACT. This was a given. Since they came along and introduced themselves to the world, I've enjoyed the way Foster The People have been able to be just a little bit spacy and experimental while remaining approachable and staying away from going too high-concept. This is everything there is to love about the band in one song. There's a certain lazy electronic undercurrent with just enough fuzz in the vocals and guitar to keep things interesting. It's mellow, but with just the right roughness. I like it.

Sean Garmer: FACT. I'm sure many will hate on me that I was one of those guys that know Foster the People from "Pumped Up Kicks" but everything that they put out from that album was damn good. So, I was expecting great things going into to listening to this song and FTP do not disappoint. This is certainly a progression from the stuff I'm used to hearing from them and I like it. It's a bit slower, but there's so much going on with the instrumentation that it just sucks you in and quickly you are bobbing your head while listening intently to the vocals. If Foster the People deliver on half of these promises they may have never realized with the other stuff on their upcoming album, color me excited for "Supermodel" when it releases.

Score: 3 for 3


SWITCH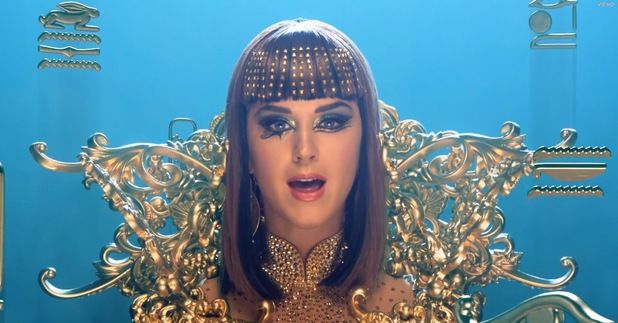 4) The video for Katy Perry's "Dark Horse" was underwhelming.

Sean Garmer: FACT. I'm a pretty big fan of most of Katy Perry's music, but what the hell did I just watch? Seriously, I am still wondering what the hell that was. I have no idea what this song has anything to do with Egyptian mythology and even worse seeing Juicy J come out of a talking mummy tomb is just weird. I guess I should say it's cool that Katy Perry is trying to expand her horizons musically, but where California Gurls with Snoop Dogg fit her and worked very well, this comes off as awkward and the video doesn't help matters. I think the song itself is pretty middle of the road with a very basic hip-hop glaze on it to try to appease a different audience. The video just makes this whole thing an over the top mind f***.

Sean Comer: FICTION. What exactly earmarks a Katy Perry video as "underwhelming," really? I mean, much like Lady Gaga's, they sort of are what they are. Kitschy, off-beat theme that has somewhere between "f***" and "all" relevance to the song? Yep. Looks like a rainbow hurled all over a soundstage/green screen? Check. Still oddly fun to watch despite a fairly run-of-the-mill song set to it? Got it. It's all pretty standard for Perry – a bunch of wacky, dumb, anachronistic fun, but pretty much harmless.

Score: 3 for 4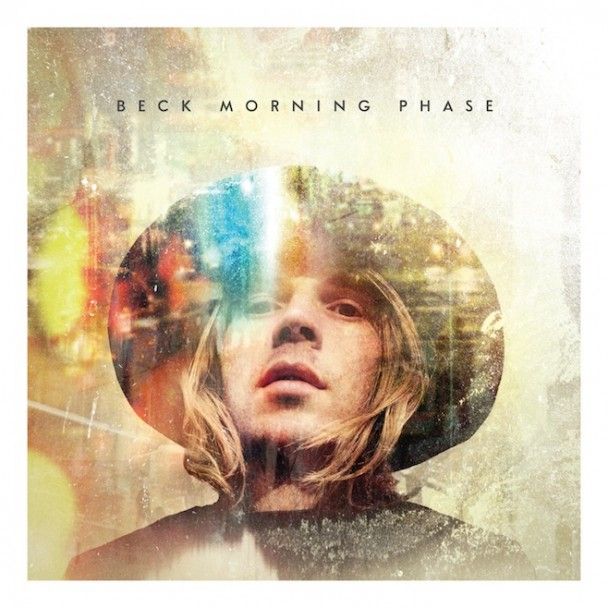 5) Beck's Morning Phase was one of his better albums.

Sean Garmer: FACT. All the glowing reviews would have you think so. I don't feel like it would be right for me to answer this question because I'm heavily biased towards disliking Beck. I have just never liked his music and my angst to want to just "get through the songs quickly" would probably make me dislike this album too. So, I'd rather not judge it unfairly and let professionals and fans of his music do that.

Sean Comer: FACT. I haven't listened to it a great deal yet, but as Beck goes, I'm digging it a great enough deal to keep it in my iPod's heavier rotation.

Score: 4 for 5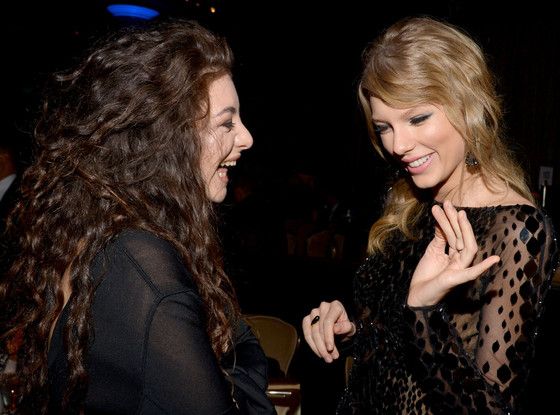 6) A Lorde-Taylor Swift collaboration would not be any good.

Sean Garmer: FICTION. Everything I've ever heard from Lorde I've liked a lot and I enjoy most of what Taylor Swift puts out as well. Her song with Ed Sheeran was pretty good, much better than the one with B.O.B in my opinion. I think it would be interesting to see what they come up with and considering the talent involved I think it could be a good piece of business. I'm not going to knock the idea until we see what they have in store for our ears.

Sean Comer: FICTION. Sometimes, two things that don't leave the sweetest taste on my tongue come together and make Reese's Pieces. I can't say that Lorde exactly overwhelms me, not the least reason being that she's a very "bought and paid-for" indie darling. She's also light-years from being as sociopathically two-faced or shallow as Swift and thrice the songwriter that Swift will ever be. What's more, Swift doesn't have the world's worst voice. She actually blended quite well with The Civil Wars on their Hunger Games collaboration "Safe and Sound". Lorde actually sounds fine enough, too – I'd just rather listen to Tori Amos, Juliana Hatfield or Charlotte Martin. All in all, as long as Lorde performs the bulk of the heavy lifting in the writing department, I would give it at least a cursory listen.

Score: 5 for 6

Thoughts? Comments? Animal? Vegetable? Mineral? Reply in the comments below to give your own take on this week's topics!
comments powered by