SPOTLIGHTS
411 Music Fact or Fiction 03.14.14: Tha Carter ZZZZZZ
Posted by Joseph Lee on 03.14.2014

What did we think of Lil Wayne's latest track? Is "Blurred Lines" as harmless as Pharrell Williams says it is? Did we enjoy Fall Out Boy's music video with Courtney Love? 411's Sean Walker and Jeff Modzelewski debate these topics and more!




Welcome to another edition of Fact or Fiction: Music. I'm your host, Joseph Lee.

This week we have Sean Walker against Jeff Modzelewski.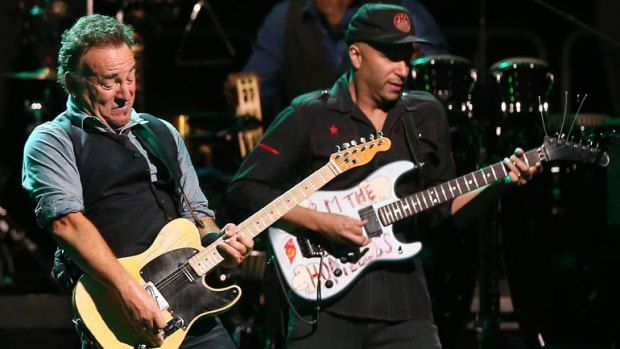 1) You will watch HBO's documentary on Bruce Springsteen.

Jeff Modzelewski: FICTION. Lots of reasons why not. First and foremost I don't have HBO, so it's a moot point. I don't particularly enjoy documentaries either. And, while The Boss is an icon, he's not one of my personal favorites. He's a great performer and musician, and there are millions of folks who will love something like this. I'm just not one of them.

Sean Walker: FICTION. Although I'm a fan of Bruce Springsteen's music, I'm not very interested in the man behind it. Besides the political drama, I can't remember a single scandal or controversy that Bruce has caused. In this day and age, that's a hell of a compliment.

Score: 1 for 1





2) The Fall Out Boy video for "Rat A Tat" was not very good.

Jeff Modzelewski: FICTION. First off, I don't like Fall Out Boy and I really don't like Courtney Love. The song itself is pretty decent though, good energy, catchy enough listen to. The video is definitely interesting. I don't know if this is from some sort of series that the band is doing (it appears that it is) but it's pretty good. It's not a performance video, and the concept of "music as a weapon" is well done.

Sean Walker: FICTION. I enjoyed it for what it was. I only have one gripe with it though. It needed more batshit crazy Courtney Love. I'm a fan of crazy Courtney.

Score: 2 for 2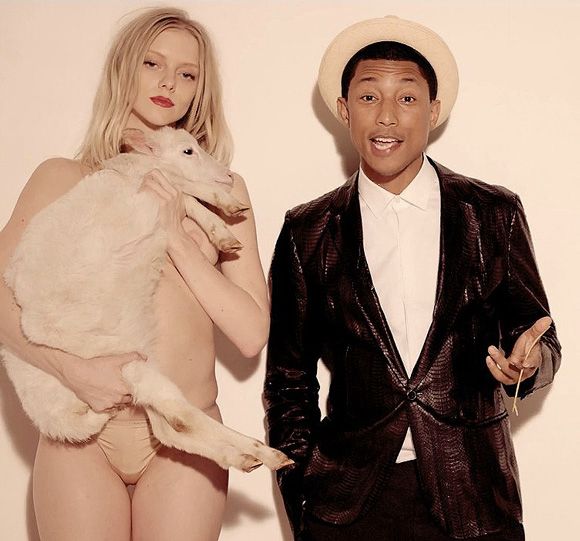 3) Pharrell Williams is right: "Blurred Lines" is harmless.

Jeff Modzelewski: FACT. It's a song. It can't hurt you. While it's a bit misogynistic, it's much tamer than many other songs out there. The only reason there's a controversy is because it's so damn catchy that pretty much everyone enjoys it to a point, so the lyrics are reaching a wider audience. But, no, I don't think it's a "harmful" song by any stretch of the imagination.

Sean Walker: FACT. Of course it is. Compared to NUMEROUS rappers' music video which feature them doing a lot worse, and being showcased as property, this was nothing. Sure it was a bit misogynistic (especially the nude version), but we all know Robin, TI, and Pharell are all married men who more than likely love their wives very much.

Score: 3 for 3


SWITCH





4) You were underwhelmed by Lil Wayne's new song "Moment".

Sean Walker: FACT. I am not, and will not be fan of Lil Wayne. He's completely overrated and has no business rapping in the first place. Though it doesn't mean much, I feel like he should have retired after Tha Carter III where he at least was lauded by critics everywhere. This new song is no different, and doesn't change my opinion at all. Despite sounding like hot garbage, I bet you that Tha Carter V will be a commercial success based on its name alone.

Jeff Modzelewski: FICTION. I don't like Lil Wayne and I didn't love the song, but it was better than most of the hip-hop I hear. Had a nice beat and Lil Wayne had a good flow with some interesting things to say. I'm not gonna buy the album and I don't listen to any radio stations that play him, but this was a good enough song.

Score: 3 for 4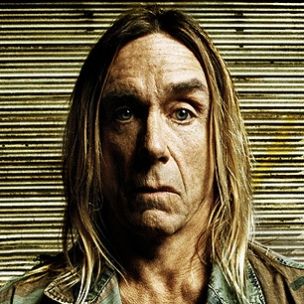 5) Even though he'll back next year, The Stooges shouldn't make a new album without Iggy Pop.

Sean Walker: FACT. Considering that the only reason I know of The Stooges is because of Iggy Pop being a well-known star, I would definitely consider this to be a mistake.

Jeff Modzelewski: FACT. Of course, my answer implies that The Stooges should make an album with Iggy Pop, and I don't believe that either. But there's no way The Stooges should do anything without Iggy Pop. Iggy Pop is The Stooges for 99% of the world. And even for hardcore Stooges fans, I'm guessing they don't want to see a different guy leading the band. There's just no reason for a non-Iggy Stooges album.

Score: 4 for 5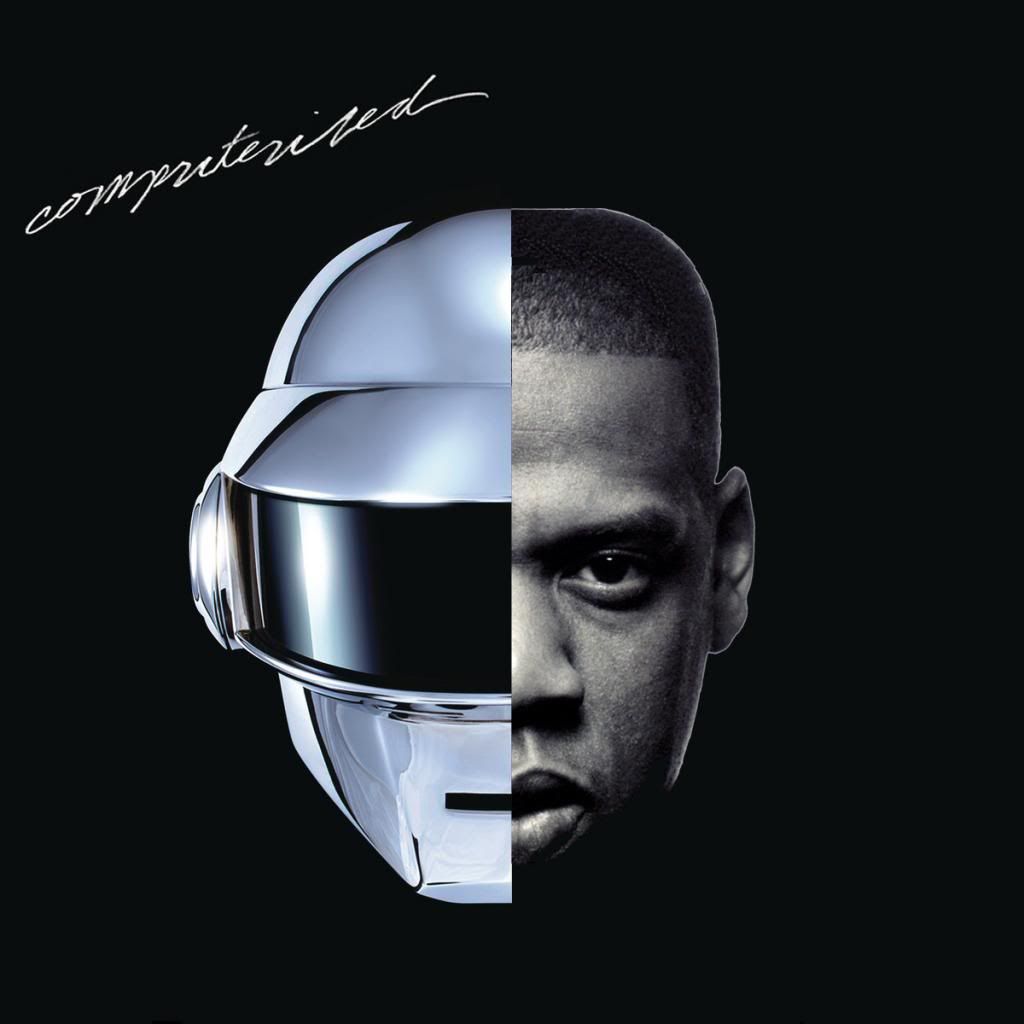 6) You enjoyed the Jay Z/Daft Punk song "Computerized".

Sean Walker: FACT. That has to be the best Jay Z song I've heard in over a decade, and it wasn't even officially released. While it isn't a song that will blow your socks off, it's still a fun throwaway. This reminded me of Kanye West's "Stronger", which sampled a daft punk song. It does sound a bit unpolished compared to either artists' discography though. Can you imagine if Jay Z decided to get experimental and made a whole album like this? I know I would listen to him a lot more.

Jeff Modzelewski: FICTION. I just don't get Daft Punk. I didn't like their album and their music just doesn't grab me. Jay Z sounded fine on this, but not great. The song drags a bit and doesn't have much direction. I'll honestly give it a pass.

Score: 4 for 6

Thoughts? Comments? Animal? Vegetable? Mineral? Reply in the comments below to give your own take on this week's topics!
comments powered by