SPOTLIGHTS
411 Music Fact or Fiction 03.21.14: Rock and Roll Politics
Posted by Joseph Lee on 03.21.2014

Are we disappointed that KISS won't perform at the Rock & Roll Hall of Fame? Do we want a Soundgarden/Nine Inch Nails collaboration? Are we interested in a Chris Brown/Tyga LP? 411's Jeremy Thomas and Shawn Lealos debate these topics and more!




Welcome to another edition of Fact or Fiction: Music. I'm your host, Joseph Lee.

This week we have Shawn S. Lealos against Jeremy Thomas.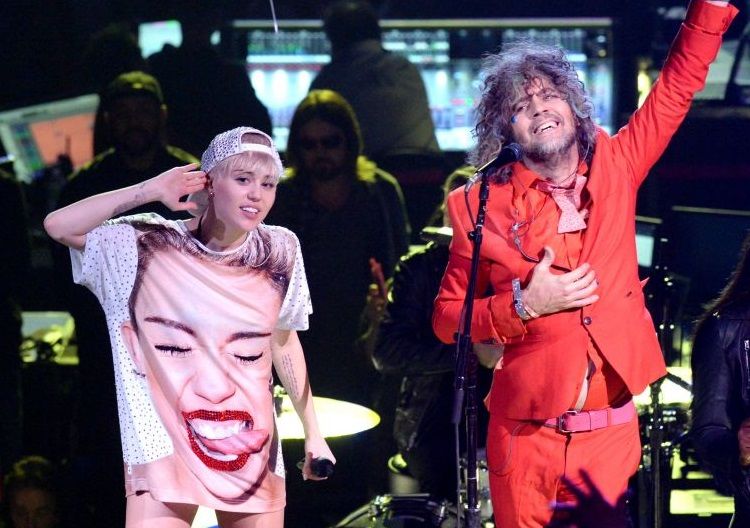 1) You have no interest in songs by Miley Cyrus and the Flaming Lips.

Jeremy Thomas: FACT. I say this not to be snarky or rude, but because of one simple thing: Miley Cyrus needs to figure out who she is as an artist, not do unexpected collaborations with bands that are far off from what may or may not be her style covering Beatles songs. The biggest problem with Miley's Bangerz is that she clearly had no idea what kind of a musician she wanted to be. The sound was all over the place. A collaboration with a psychedlic rock act like the Flaming Lips just indicates more of the same. These kinds of collaborations often work out, but I would have more faith if it was someone who is more sure of their musical identity. Miley is just wrong for this.

Shawn S. Lealos: FICTION. I have no interest in Miley Cyrus because she is garbage – BUT, she has a great voice that is overshadowed by her trashy personality. With that said, I LOVE The Flaming Lips. I listened to the duet they did of "Yoshimi Battles the Pink Robots" and it wasn't bad. I also enjoyed Miley's duets with Bret Michaels on "Every Rose" and with Dolly Parton on "Jolene," so maybe when she works with someone else, I am less annoyed. Plus, I doubt she will try to grind into Wayne Coyne like the hooker she is turning into. I like the idea of Cyrus and Coyne recording "Lucy in the Sky with Diamonds," and think it could turn out really good. I also like the idea the song will be on an album where different artists cover the songs from "Sgt. Pepper's," and definitely want to hear it.

Score: 0 for 1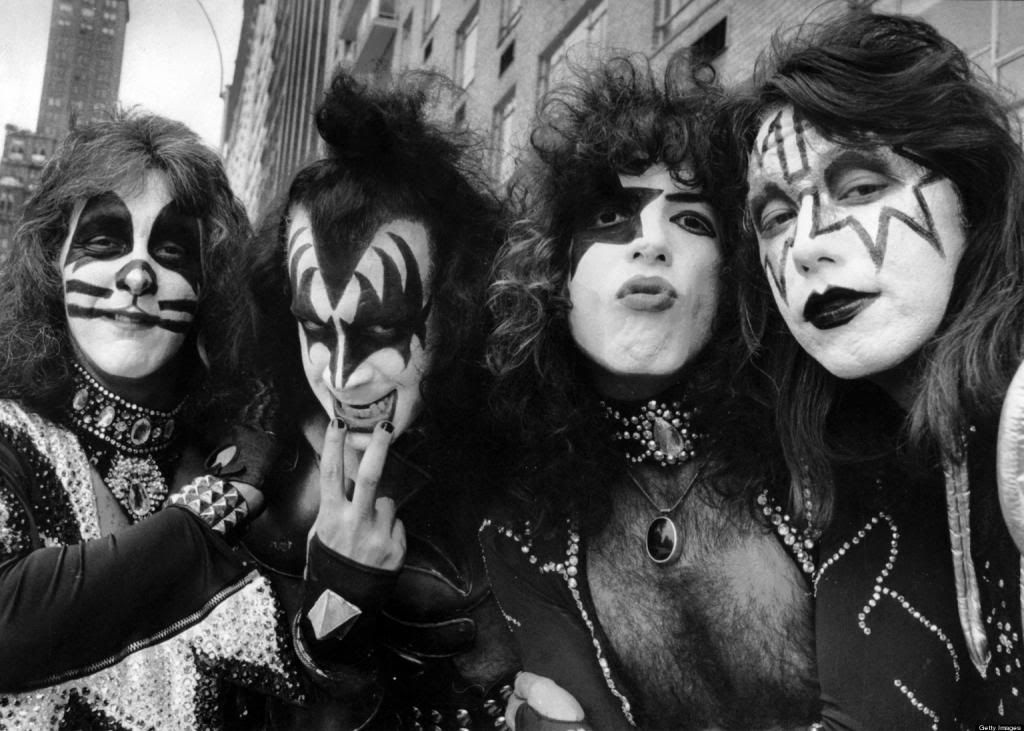 2) It will be disappointing if KISS doesn't perform at the Rock and Roll Hall of Fame ceremony.

Jeremy Thomas: FICTION. I would like to see them perform, but I don't think it would be the highlight. And don't get me wrong, I get why someone might say that. After all, the greatest thing about KISS is their showmanship on stage. I just don't necessarily see that playing particularly well into the more restrained venue at the Rock and Roll Hall of Fame. Even if they don't perform there are plenty of things to appeal there. And really, was anyone really all that disappointed when Axl Rose didn't join GNR last year on stage? Honestly though, I think this will all be worked out and they will end up performing. No evidence for that, just a feeling.

Shawn S. Lealos: FACT. The truth is that I will be disappointed if Gene Simmons, Paul Stanley, Peter Criss and Ace Frehley don't play together. I've been paying a lot of attention to this and it is a case of "he said" "he said" and it is just stupid for men in their 60s. I'm pretty sure it was Criss that said that they were told that Paul Stanley wouldn't play with them. Then Stanley said that was not true and that they offered to play 2 songs with Criss and Frehley and then it would be the current band (Tommy Thayer and Eric Singer) coming up to play the rest. I don't mind Singer so much, but Bruce Kulick deserves to be up there more than Thayer when looking at the group's history. The fact is that has nothing to do with the BS drama between the members of KISS and has everything to do with going into the Hall of Fame and performing for their fans. The fans are what is important here and these guys are too full of themselves to care. PLUS, isn't the induction for the original four members? That is why the four of them should play.

Score: 0 for 2





3) Chris Brown and Tyga's Fan of a Fan II album is unwelcome.

Jeremy Thomas: FACT. I despised Tyga's last album. I loathed Chris Brown's last album. And his next album X is unlikely to be released anytime soon at this rate, so everything I have to go off these guys and where they're currently at musically suggests this is a bad idea. What's worse is that they're turning what was originally a free mixtape into a full-scale retail album. I'm not opposed to that--it's a business--but Brown can't even release his own album on any schedule. What makes us think he'll devote the proper time to this one in order to make it remotely listenable. Yeah, no thanks.

Shawn S. Lealos: FACT. This is mainly a FACT for me personally. I could care less about Chris Brown or Tyga. With that said, now that Brown's mental problems have come to the surface, I am hoping that he can get his problems worked out. He was a young man who was undiagnosed and had a lot to deal with as a child. What he did was horrible but – to me – it was not something that should destroy his life. If he can get his life in order through psychiatric help and medication, then I would be interested in seeing him try to rebuild his life. Honestly, if someone is truly interested in turning their lives around, they deserve a second chance. With that said, I still don't care to hear his music personally and have ZERO opinions about Tyga.

Score: 1 for 3


SWITCH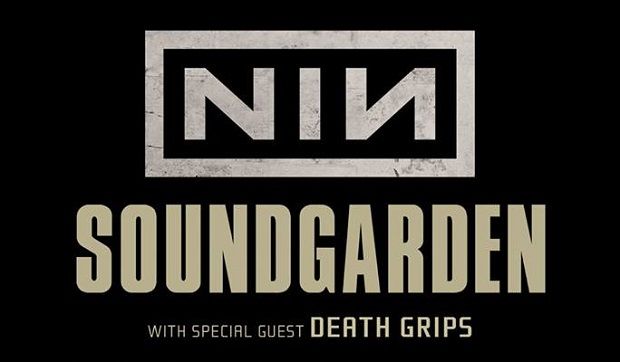 4) You would want to see Soundgarden collaborate with Nine Inch Nails.

Shawn S. Lealos: FACT. I would love to see Soundgarden working with Trent Reznor. I think Chris Cornell has one of the more unique voices in music today and I love to hear his collaborations (my favorite being with Alice Cooper on Last Temptation but I really liked Temple of the Dog too). Honestly, I don't care that much about Soundgarden teaming with NIN as I do Cornell teaming with Reznor, which is honestly what this would be more about. I think with Cornell's distinctive voice and Reznor's mastery of all things music, this could just be an awesome collaboration.

Jeremy Thomas: FACT. I want to see Soundgarden do anything with Nine Inch Nails. When their joint tour was announced the first thing I did was check dates, and came back disappointed that they weren't coming anywhere near Portland. This is my 1990s in a nutshell right here, and what's more it is two bands who still have a lot to offer. Taking Trent Reznor's electro-industrial influences and adding them into Soundgarden's grungy alt-rock sound seems like an amazing idea. I would love to see this happen.

Score: 2 for 4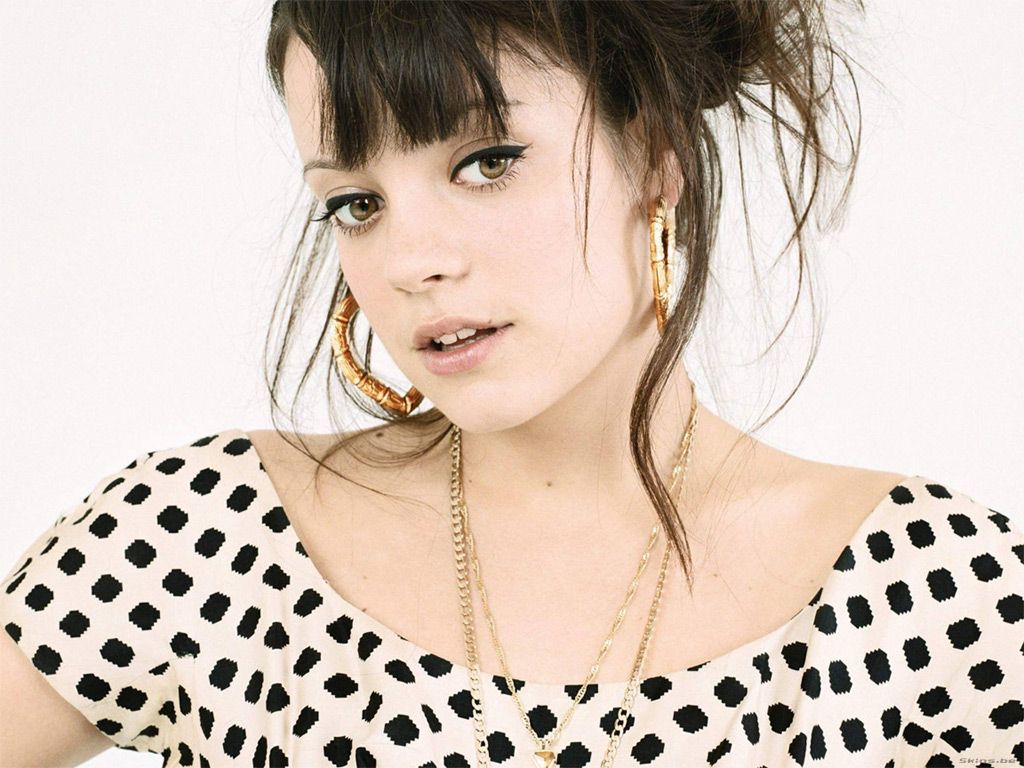 5) Lily Allen is wrong about the music industry being sexist.

Shawn S. Lealos: FACT. I come back to this old saying: "Behind every great man is a great woman." This may not always be true, but the most successful people are those who are happy. Now, what Lily Allen is saying is just basically that men can make it on their own in the music business but women can't make it without a man helping her. That is, more than anything, a hateful statement directed at women. Allen adds herself to the equation, claiming that without Mark Ronson, neither her nor Amy Winehouse could have made it in the business. I think it was where she said that Beyonce would not be a star if not for Jay-Z that I kind of tuned her out.

Jeremy Thomas: FICTION. She's absolutely right. Her point is that the industry is rigged so that women are unable to rise to the top of music labels and instead the men at the top make money off of strong female singers like Adele, Beyonce, Lorde, Katy Perry, Kelly Clarkson and the like. It's a bizarre irony in that these singers are often viewed as reasons why the music industry is becoming more egalitarian as the artists get more creative control over their own direction, but in the end they're only doing so because the music executives recognize that there is a market there to be exploited. I know people scoff whenever charges of sexism rise up anywhere, but I can't honestly see how this one is a wrong assessment.

Score: 2 for 5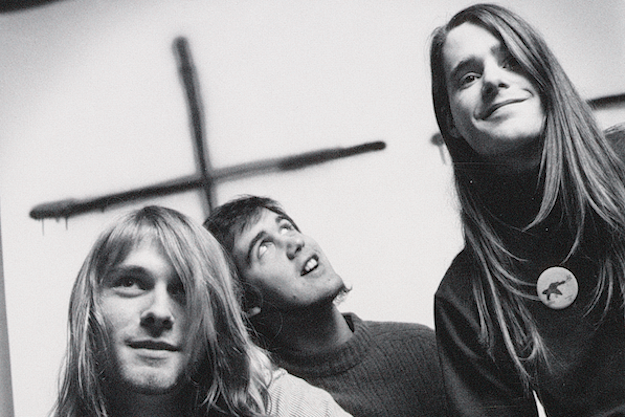 6) Nirvana's original drummer Chad Channing should go into the Rock and Roll Hall of Fame with the band.

Shawn S. Lealos: FICTION. Unlike the earlier KISS question, where I feel 100% that the original KISS members should be there together, Nirvana is a different situation. Dave Grohl is the only drummer who should be included here. Of course, Kurt Cobain and Krist Novoselic were the original founders of the group, but they went through four drummers before they even came to Chad Channing. Now, I understand that Bleach was what got Nirvana noticed to begin with but Channing quit the band just when they were getting popular, so that should void his his inclusion. Nirvana is not in the Hall of Fame because of their body of work (3 studio albums), but because they revolutionized the music scene. Channing quit the band before they really broke out.

Jeremy Thomas: FACT. If the band thinks he should be in than he should be in. This is the key and where I think the Rock & Roll Hall of Fame goes wrong; it should be up to the core members of the band to decide who gets in. The four main members of KISS should get to hash out whether Eric Carr and Vinnie Vincent (or anyone else) is allowed in, and if they come to a stalemate THEN maybe the Hall of Fame committee steps in. But the Hall of Fame committee, like just about everything else with the Hall, is too obsessed with its own importance and power and therefore want to step in and enforce who we think of when we think of the essential line-up of the band. They're not as important as they think. Anyway, if Grohl and Novoselic think that Channing should go in, then absolutely yes he should. Simple as that.

Score: 2 for 6

Thoughts? Comments? Animal? Vegetable? Mineral? Reply in the comments below to give your own take on this week's topics!
comments powered by