SPOTLIGHTS
411 Music Fact or Fiction 03.28.14: I'm Not Gonna Help You, Oderus Urungus Would Want It That Way
Posted by Joseph Lee on 03.28.2014

Was Wu-Tang Clan's single a welcome return for the group? Are we excited to see Weezer come back? Is the passing of GWAR's Dave Brockie a huge blow to the metal community? 411's Tony Acero and Joseph Paige Jr debate these topics and more!




Welcome to another edition of Fact or Fiction: Music. I'm your host, Joseph Lee.

This week we have Tony Acero against Joseph Paige Jr.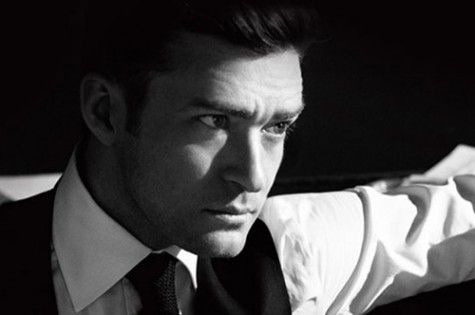 1) You're a fan of Justin Timberlake's music video for "Not A Bad Thing".

Joseph Paige Jr: FICTION. Justin Timberlake's new video for "Not A Bad Thing" was like one long annoying commercial for eHarmony.com. The idea of a documentary to find a couple who proposed on the Long Island train would make for an interesting watch on Netflix, but not for a music video. JT please bring back the hot girls and your lack luster Michael Jackson inspired dancing.

Tony Acero: FACT. Perhaps the softest song on Timberlake's 20/20 album is also one of my favorites. It's a good one, guys. Play it for your ladies. As for the video, it's just like the song - the right amount of cuteness coupled with some good music. Timberlake can literally do no wrong, and although I can only imagine Joseph making claim to how tired he got of the album after some time, I can't deny the fact that I still don't skip it when it comes on shuffle. "Not A Bad Thing" was a surprising end note to the album, and it hit me. The music video itself takes a supposed real life story and creates a video from it, doing a documentary-like style that screams MTV of yesteryear. You know; the one we used to like. I enjoyed it.

Score: 0 for 1





2) The loss of GWAR's Dave Brockie is a huge blow to the metal community.

Joseph Paige Jr: FACT. The death of GWAR's front man Dave Brockie is for sure nothing less than tragic. To be found at only the age of 50 dead in your home is no way for anyone to go, but I for one will not miss those trippy getups he adorned on stage.

(Not knowing anything about GWAR, Tony tagged Robert Cooper in to sub for him on this one.)

Robert Cooper: FACT. While I'm not a giant fan of GWAR, nor have I ever been, it's pretty easy to say with confidence that losing David Brockie is huge for the metal community. I think the way that we can show that is by looking at his band, GWAR. Just look at how long GWAR have been around, their first demo came out in 1985, with their first album coming out in 1988. They started out as a pretty cool mix of hardcore punk and metal and from then went to give a mix of the two with a bit of thrash thrown in sometimes. GWAR were a band that a lot of people could get into because they rarely took themselves seriously, and by all accounts that I've heard, they were a ton of fun to see live, with theatrics and fake blood being incorporated a lot of the time. I guess when you create outlandish character that claim to be powerful aliens that are dead set on creating hell on Earth, you can do that. But it's always something that really helps include people, fun, which is, like it or not, a problem that metal tends to have quite a bit. David Brockie was also a pretty vocal member of the metal community, and also a pretty cool guy, by all accounts. There has been rarely a two week span when covering the news for my column that Brockie wasn't interviewed and asked something, and almost always it was something really interesting. He was a nice guy with a great band that influenced many other bands and even started to get steam with their album last year charting at number 109 on the Billboard album charts. It's a shame that he's gone, and I know we'll all miss him; and I can speak for the heavy metal community in saying that we lost a great musician, a creative mind, and an great guy. You don't find those every day, and that's why he was special.

Score: 1 for 2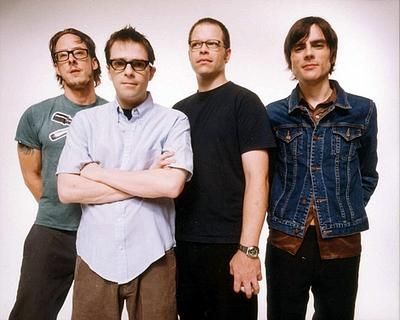 3) The return of Weezer is exciting.

Joseph Paige Jr: FACT. Return of Weezer? Let me go find my hash pipe to celebrate!

Tony Acero: FACT. Exciting to those my age or close to, since Weezer really was a sign of the times. I have a few friends that claim they're interested in the sound that they'll come out with. Will it be new and exciting? A call back to once was? Neither? As for my personal enjoyment, I can't say "exciting" because I'll take it or leave it, but I won't deny the potential and that's why I say Fact.

Score: 2 for 3


SWITCH





4) Wu-Tang Clan's "Keep Watch" is a solid return single.

Tony Acero: FACT. Leave it to the Wu to bring a track that makes you question what year it is. Solid is perfect to explain just how good this "return single" is. I saw many complaints regarding Nathaniel on the hook, and I must agree as it comes off a bit too "Nate Dogg" ish and this song and group just doesn't need it. The hook seems tacked on and unwelcomed. Still, verses are tight enough for the most part, and it's right where a Wu-Tang Clan song should be, right in the jugular.

Joseph Paige Jr: FACT. Wu-Tang Clan's new single "Keep Watch" is a great return single. The beat still has that classic 90's NY sound with a modern day hook that will for sure get it some major airplay.

Score: 3 for 4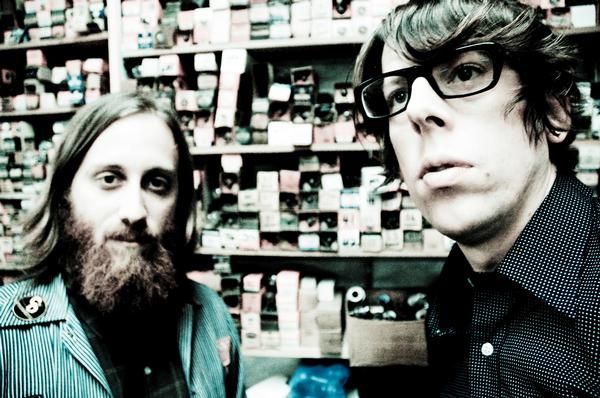 5) You enjoyed the Black Keys' new song "Fever".

Tony Acero: FACT. I didn't mind it. I kept thinking it sounded familiar, then I realized it was Black Keys, and didn't question it anymore. The track I listened to was found on YouTube and had a constant spiral going in the background, adding to the supposed hypnotic effect that the song gives, but it's passable.

Joseph Paige Jr: FACT. I've never caught on to the craze of The Black Keys. To me their production always sounds as though the vocals were recorded in the bathroom shower, but I can groove to this new "Fever" track.

Score: 4 for 5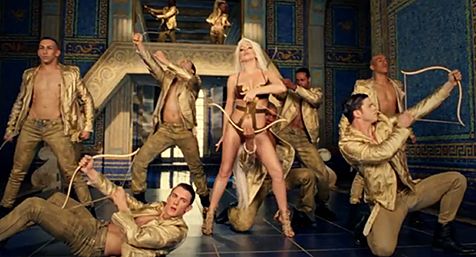 6) The music video for Lady Gaga's "G.U.Y." wasn't very good.

Tony Acero: FACT. I do think it tried a bit too hard, but it's a Gaga video - it's going to be weird and out there for the sake of being out there. I'll be very interested in Joseph's take since he's a longtime Gaga-nite or Monster, as they call them - but even he wasn't fully sold on the most recent efforts of the album. The video clocks in at 11 minutes long, and I'd say it's the first Gaga video where it felt as long as it was, as opposed to her awesomeness of yesteryear.

Joseph Paige Jr: FICTION. Although I was hoping for a video to "Swine" or "Do What U Want" I didn't find myself too disappointed in Gaga's 12-minute clip for "G.U.Y". There's a lot to digest just like all of her past work, but it's worth a watch for the Michael Jackson and Ghandi resurrection scene alone.

Score: 4 for 6

Thoughts? Comments? Animal? Vegetable? Mineral? Reply in the comments below to give your own take on this week's topics!
comments powered by