SPOTLIGHTS
411 Music Fact or Fiction 04.03.14: A Seven Nation Army
Posted by Joseph Lee on 04.04.2014

Are we excited by the announcement of a new Jack White album? Do we have any interest in another Michael Jackson album? What did we think of 50 Cent's song "Pilot?" 411's Andy Rackauskas and Jeremy Wilson debate these topics and more!




Welcome to another edition of Fact or Fiction: Music. I'm your host, Joseph Lee.

This week we have Jeremy Wilson against Andy Rackauskas




1) You're interested in the new Michael Jackson album Xscape.

Andy Rackauskas: FICTION. I honestly haven't been interested in a Michael Jackson album since I was disspointed by "Bad". "Thriller" was his last truly great and interesting album. He had some good songs after that, but nothing ground-breaking or truly excellent. Will I give it a listen? Sure. But I'm not expecting much.

Jeremy Wilson: FICTION. I stopped being interested in Michael Jackson and new Michael Jackson music awhile ago. It might have been around the time he was accused – again – of molesting children. I have little interest in giving anymore money to what is already a large and perpetual money-making estate. Plus, even when he was alive, it had been a number of years since he had made really great music. So, no, not interested.

Score: 1 for 1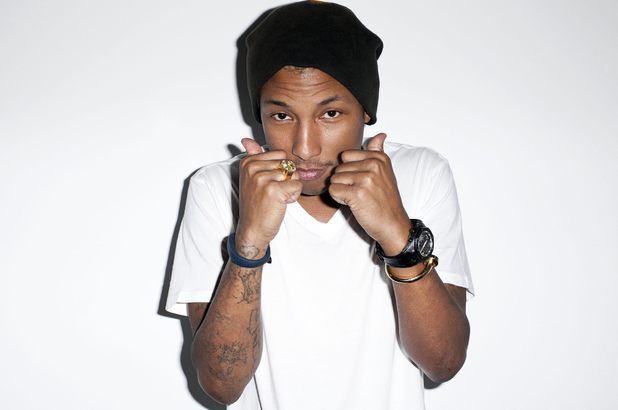 2) Pharrell Williams is a better choice for The Voice than Cee Lo Green.

Andy Rackauskas: FICTION. I love WIlliams' music and producing! I find him to be far more talented than Cee Lo. However, from most interviews I've seen with him, he's not nearly as charismatic as Mr. Green. The Voice isn't about good music. It's about entertainment. From that angle, Cee Lo Green is a far more entertaining as a personality. The reality is the show is horrible and has as much to do with music as Survivor has to do with great dramas. Let Pharrell keep making great music and keep him away from reality TV please.

Jeremy Wilson: FACT. "F**k You" was cute and all but Cee Lo lost me when he both ruined "Imagine" and dishonored John Lennon's memory when he butchered and intentionally revised the song in Times Square a few New Year's Eves ago. Also, I just think he's full of shit. Plus, Pharrell is the new "it" guy of the moment and and seems like an equal – and less controversial – replacement. Not to mention they won't need a booster seat.

Score: 1 for 2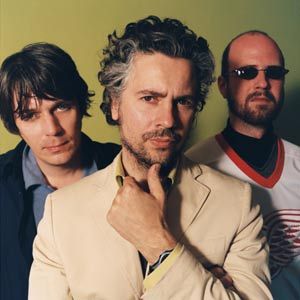 3) The Flaming Lips' companion piece to Pink Floyd's "The Dark Side of the Moon" wasn't very good.

Andy Rackauskas: FACT. It's boring. Also their previous effort in 2010 with them working with Hank Rollins and Peaches under the name of Stardeaths and the White Dwarfs, was far more interesting. Honestly, does anyone think we need a companion piece to that amazing album? C'mon Flaming Lips...you can do far more interesting things.

Jeremy Wilson: FACT. It was meant as something of a goof, wasn't it? It was part of an April Fool's joke in conjunction with Funny or Die, so I'm not really sure whether it matters if it's good or not. Although, just like Pink Floyd's original album, I think recreational drugs or alcohol will affect how you feel about it. Not that we here at 411 would ever promote or condone that sort of thing. But...yeah.

Score: 2 for 3


SWITCH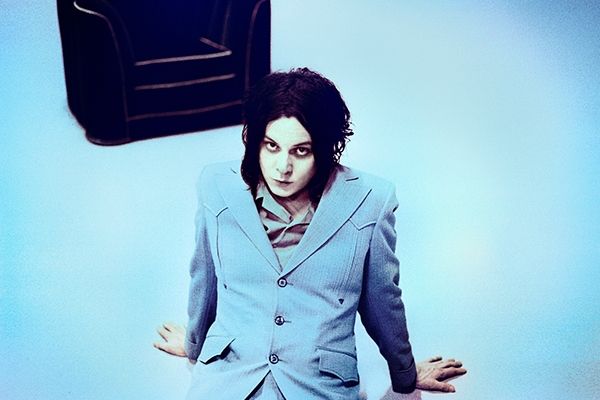 4) The announcement of Jack White's second solo album is exciting news.

Jeremy Wilson: FACT. Uh, hell yeah. Blunderbluss was awesome and most of what Jack White does is pretty great, so I'm definitely looking forward to this. The first track he released was pretty cool too, so yeah, bring it on.

Andy Rackauskas: FACT. Jack White is a fantastic musician and songwriter. So, any time he has something new coming out, it's worthy of a try. Some of his material is out right brilliant. Some is just OK. But his batting average is really good.

Score: 3 for 4





5) You enjoyed 50 Cent's new song "Pilot."

Jeremy Wilson: FICTION. It must be exhausting for serious rap fans and artists to defend the genre when shit like this comes out. Talk about shooting for the lowest, coarsest stereotypes and clichés. This is gross and terrible.

Andy Rackauskas: FICTION. I didn't hate it. But I didn't really care for it. There was nothing unique about it. It had decent flow, but the beat felt lackluster to me. It sadly seemed, run of the mill instead of interesting.

Score: 4 for 5





6) You would rather have a Kurt Cobain biopic instead of a musical.

Jeremy Wilson: FICTION. As a general rule, I will always opt for a musical over a biopic, especially in this day and age where we have a dearth of interesting musicals and far too many uninteresting biopics. But that's just me. I'm not saying a Cobain biopic would be an uninteresting subject; I mean more in a technical, artistic sense. Biopics are generally all the same and while I'm not necessarily keen on Courtney Love being involved, a musical, done well, could be something truly different and interesting. (On a side note: Gus Van Sant's Last Days (2005) already serves as a good non-documentary feature film on Cobain).

Andy Rackauskas: FACT. Musicals should be avoided at all costs.

Score: 4 for 6

Thoughts? Comments? Animal? Vegetable? Mineral? Reply in the comments below to give your own take on this week's topics!
comments powered by