SPOTLIGHTS
411 Music Fact or Fiction 04.11.14: I Am The One Who Knocks
Posted by Joseph Lee on 04.11.2014

What did we think of Drake's song "Draft Day"? Will we watch Eminem's Spike Lee-directed music video? Are we interested in more music from Smashing Pumpkins? 411's Chad Webb and Stewart Lange debate these topics and more!




Welcome to another edition of Fact or Fiction: Music. I'm your host, Joseph Lee.

This week we have Chad Webb against Stewart Lange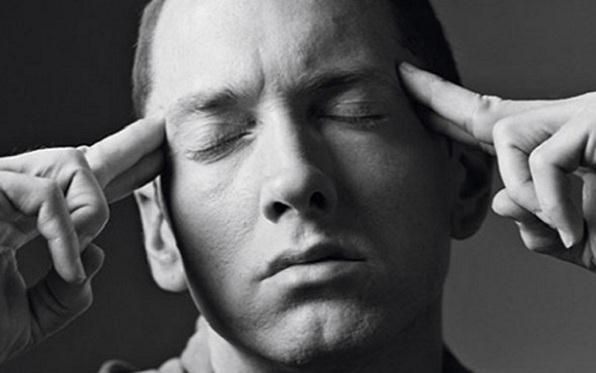 1) You'll watch the music video for Eminem's "Headlights" if Spike Lee is directing it.

Stewart Lange: FACT. Yeah, but not because it's Spike Lee, necessarily. Eminem's videos are generally pretty good anyway so it'll probably be good regardless and I have no issue with Spike Lee so yeah, it certainly interests me.

Chad Webb: FICTION. I might give it a look, but I have to stress might. I say "Fiction" because it's more likely than "Fact." For me, I hardly ever check out music videos anymore unless it's for this column. That being said, top-tier filmmakers directing music video does occasionally catch my attention. I just don't have the urge to seek music videos out anymore unless they are made by an artist like Eminem, who at least tries to be inventive. But even still, I tend to stick to just the songs alone. An established director is great, but the content has to stand out. I do like the song "Headlights" though. To be honest, when I think on it, I'm more likely to see it now because I found out about it through this column, whereas I had forgotten that Spike Lee was in consideration previously. So the answer could go either way.

Score: 0 for 1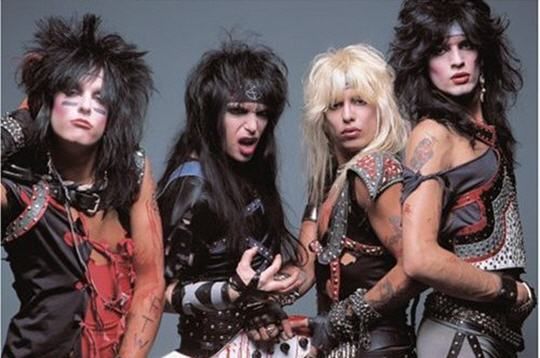 2) A country tribute album to Motley Crue is a bad idea.

Stewart Lange: FACT. But only by virtue that anything with the word "tribute" in it when it comes to a musical recording isn't normally a good idea. I like Motley Crue, I like Hayseed Dixie, but I'm extremely worried about what this is going to sound like. Actually, now I'm morbidly intrigued. Doesn't mean it's any better an idea, though.

Chad Webb: FACT. Yeah this has misfire written all over it. Tribute albums are rarely worth anything. The ones that are stand out not only because they have great artists on board, but because those artists mesh with the material. That is difficult to predict. I remember the Kiss tribute album, where Garth Brooks sang "Hard Luck Woman" and it was phenomenal because that was an ideal song for him to choose and it made sense for his style. Motley Crue is an 80's rock group, so you'll have to excuse me if I don't think Leann Rimes, Cassadee Pope, and so on are logical selections. Get edgier country musicians on there like Shooter Jennings and Jamey Johnson. That would make sense. The Kiss tribute had a mixture of people from various genres. This is strictly country, so who is this being marketed to? Not Crue fans. So you have to hope that hardcore country fans possess an interest in seeing Motley Crue tracks covered. I doubt it. At most, I see 1, maybe 2 worthwhile covers coming out of this, and those will probably be of Crue's ballads.

Score: 1 for 2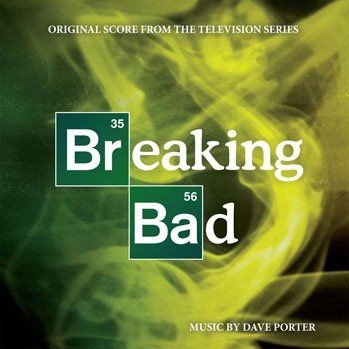 3) The vinyl version of the Breaking Bad score is must-buy.

Stewart Lange: FICTION. No, but then "must-buy" is a tad extreme. I don't tend to bother with a score soundtrack. If I watch a movie or TV show with a great selection of licensed songs, then yes, but I don't remember the music being what impressed me about Breaking Bad, let alone enough to pay the current over-inflated prices of vinyl anyway.

Chad Webb: FICTION. Personally, a score has to be not only exceptional, but catchy enough that I would want to listen to it again. I hear numerous scores throughout the year that are terrific, but I don't usually have the urge to buy them and I don't often think about listening to them outside of the film. If I do, I have Spotify, which thankfully stores all of the scores I have the desire to revisit via audio. Furthermore, while I own a record player, vinyl purchases for me are few and far between. It has to be something special, not that this isn't, but as memorable as the Breaking Bad score was, I'm fine with hearing the compositions on the episodes. Still, it is cool that it's receiving a vinyl release. Want to know what a must-buy is? The Breaking Bad Unlimited Complete Series box set on Blu-Ray, which has more than 55 hours of extras! So yeah, the score isn't a must-buy, but if someone would like to buy it for me, I will certainly take it and enjoy it.

Score: 2 for 3


SWITCH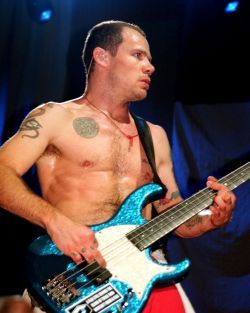 4) You would be interested in a memoir from Flea.

Chad Webb: FICTION. Don't get me wrong, I'm sure a memoir from Flea would be a cool read, but the list of musician memoirs alone I want to read is crazy long at this point. Tack on movie-related non-fiction books and the list gets significantly larger. Everyone that was in a band is writing a book these days, and while I am a fan of the Chili Peppers and Flea, there are simply other artists whose books peak my interest more than his will. Maybe way down the road if the stars align, I will check his out, but I don't see that happening anytime soon, not because I don't care, but because right now music memoirs are a dime a dozen.

Stewart Lange: FICTION. I bet he's got some stories to tell! It depends which route it takes, though. It could be a very boring, introspective piece about himself and how he's changed, or it could be more like the aforementioned Motley Crue classic "The Dirt" which is one of the best tales of debauchery I've ever read. I'd be interested in picking it up, though, sure.

Score: 3 for 4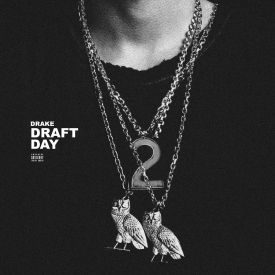 5) Drake's "Draft Day" wasn't very good.

Chad Webb: FACT. Drake released two new songs on his personal blog. "Draft Day" and "Days in the East." neither are particularly memorable, but they do illustrate the two distinct approaches Drake takes to his music. It could be a straight up rap or something a bit more soulful. I prefer the latter. On "Draft Day" he does the regular rapping thing. The beat and lyrics aren't noteworthy except for the fact that he references Chance the Rapper (I suppose a beef exists there?) and The Hunger Games. It's not the worst track I've ever heard, but when I think of the terrific debut album Drake gave us, he has become rather middling in my view. This song reaffirms that.

Stewart Lange: FACT. Indeed it was not. Drake is awful and I had the misfortune of hearing this on the radio and it got changed over.

Score: 4 for 5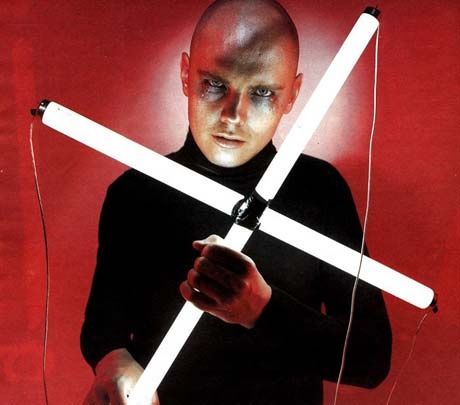 6) You're interested in more Smashing Pumpkins songs.

Chad Webb: FACT. Definitely. Billy Corgan and The Smashing Pumpkins gave us at least two classic records in Siamese Dream and Mellon Collie and the Infinite Sadness, so anything he releases I will at least give a listen. Granted, I wasn't as big on Zeitgeist as others were, but Oceania was solid and I'm always curious as to what Corgan is up to, even if it's a clunker like Zwan or this experimental album that has a steep price I've heard about.

Stewart Lange: FACT. I have a long running soft spot for the Smashing Pumpkins and I'll always be interested to hear what they bring out, whether I like it or not afterwards is the question. I was a big fan of Zeitgeist and Oceania had it's moments so I'm interested to hear what Corgan is creating with the two albums he is working on. Could another Melancholy……. be too good to be true?

Score: 5 for 6

Thoughts? Comments? Animal? Vegetable? Mineral? Reply in the comments below to give your own take on this week's topics!
comments powered by