SPOTLIGHTS
The Savage Animal 4.16.14 The Album Art of 311
Posted by Mikey MiGo on 04.16.2014

This band has been around for years and remains to be one of the most energetic and fun bands out there today. Does their laid back funky vibe translate into laid back funky album art? Let's find out! In the 392nd edition of The Savage Animal Mike looks at the album art of 311. Plus a rant on 'life hacking', a review of the Veronica Mars movie, a look at the Transcendence trailer, and more!


There is a new trend that seems to be the new "thing". It's pretty much a buzz word on par with the snarky retort of "Really?!" or even the lamest thing ever in "yolo". I'm talking about the term "life hack".

Why in the hell did the masses decide this was acceptable? For those lucky enough to be living under a pop culture-less rock this whole thing is a dorky way of saying "something to make life easier". Instead of just living life like a non-douche and experiencing life to the fullest the "life hackers" are forcing us to read and hear about the easiest way to fix a frayed shoe string or how to get fresher fries from Wendys.

Maybe I'm too "old school", but I think I'm the only one not being a dweeb in this case. The best "life hack" is to figure things out on your own and learn from your mistakes. It's mostly logic and ways to cheat the system to their own benefit. I'm all for that. Screw the system!

There comes a point where you come off as the little asshole kid who cuts in line and brags about it. No one likes that little asshole kid. No one! There is no "life hack" that will make you someone people enjoy being around.

While you're wasting your time "hacking life" you're missing out on life. Then again do "life hackers" have lives to begin with? Hmmm.


---
The Album Art of 311


Is amber REALLY the "color of your energy"? Like, for real?!311 is one of those bands. They started in the 90's, rose to a certain level of popularity and acclaim, settled down a bit, rose back to the forefront with a single or two, settled, rose, settle, rose, rinse and repeat. They're just a solid consistent band that's been around forever, that has a devote fan base and has more hit singles than most casual fans probably realize.

They have a hip hop element to their rockiness. It's kind of a "funk rock" type of feeling. It's a unique enough sound to never really be "dated", but just because some of the songs have been in radio rotation for so long they still have a classic vibe. They put on a great live show and seem to really go out of their way for their fans. They even have fan cruise where they go out and hang with the fans, play, and just have a good engaging time. How can you hate on that? You can't!

We've heard and enjoyed the songs (or at least we should). We've seen the videos (or at least we should). We've seen them live (or at least we should). We've grown up with 311 (never grow up!).

But what about the album covers? Today we'll take a look at their album covers and place objective judgment upon them.


---
Dammit!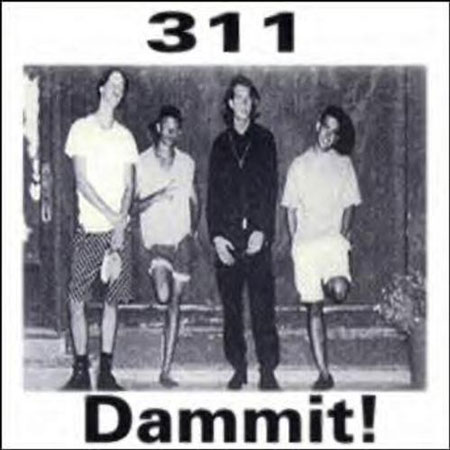 (1990) - This was the band's first "official release" according to most folks. It was a self-released CASETTE tape. Yeah, those old cool plastic things that would get eaten by shoddy players. On top of this, they only printed 300 copies. The album cover is pretty generic. It's a black and white photo of the band with a very basic font above and below it. It's a cool look back and obviously made on the cheap. If I had to grade it on a curve, I like it just because of the history and the novelty of it. I'm not a "die hard" fan so I really can't grade it on that curve though. It's still a cheap black and white photo with a really simple font.
Rating: 4.5

---
Unity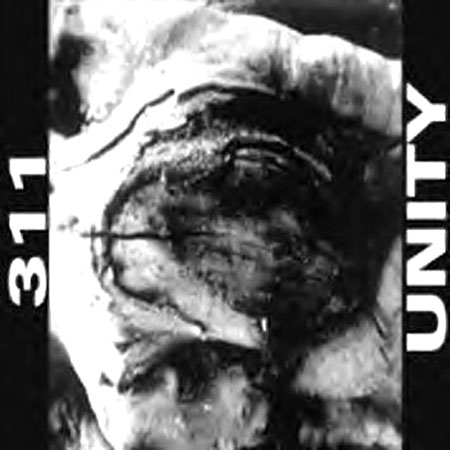 (1991) - A lot like the first album, this is an independent release clearly made on the cheap. I respect and appreciate that being an artist who has released my own films and projects on the cheap. Being broke doesn't mean you can't put some effort and style into the visuals though. This is a pretty interesting cover. The photo is centered and this time the generic font is on the left and right of it. I'm not going to hate on it or anything. I know some really cool stuff is just on the horizon.
Rating: 4.75

---
Music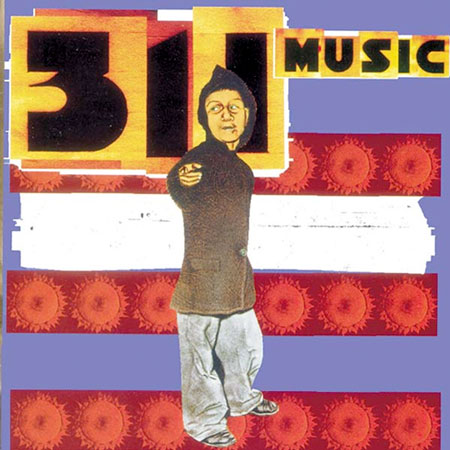 (1993) - See. This cover has some production quality behind it. I don't think anyone can argue the crazy difference between the first two indie releases and this bad boy. It's a drawn dude in a hood loitering in front of some color and graphics. Red strips with suns, a purple-ish background, a white splotch, and a much more stylized font and text choice. If you've been privledged to know 311's work, you'll know this will not be their best cover. It's just a really decent start. The vibe and feel of it hits the mark on the early 90's and the band itself.
Rating: 6.5

---
Grassroots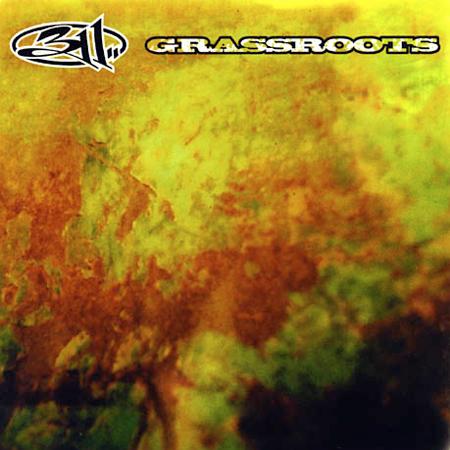 (1994) - This was another step forward and really starting to find the visual voice of what 311 would start to offer. Instantly you notice their cool logo finally being used and presented. The title text works nicely too. I really like this cover. It's abstract and engaging. The colors have a really interesting blend and it's easy to just take a breath and take in what you're looking at. It's not mind blowing or anything, but it's another solid step forward.
Rating: 7.0

---
311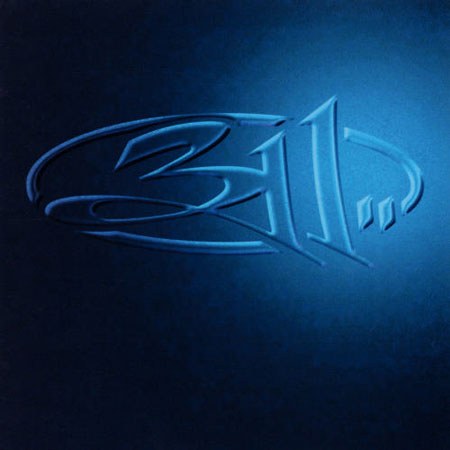 (1995) - This is simple and to the point. It's that cool ass logo featured bold and centered on a background of blue. It's easy to look at, it's not trying to be anything else. This is the simplistic cool type of album art that makes you think about the old school 12 inch vinyl albums. Then if you factor in the massive hits from this release, it's hard to really say anything bad about it. This album gave us "Down" and "All Mixed Up". Thank you.
Rating: 6.75

---
Transistor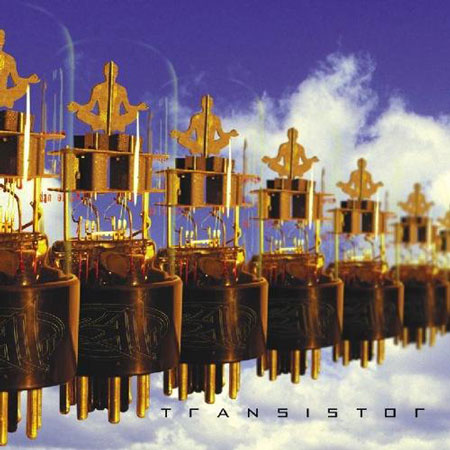 (1997) - This was another big album. It got some weird critic feedback for being "too long", but it's still a paramount release in the lineage of this band. It's literally transistors with a zen twist floating in the sky. The band name is on the transistors and the album title font is simple, but stylized in a complimentary way. Like I said before, this is another one of those covers you could visualize finding in your dad's old LP collection. That always gets extra points from me. I'm also a bit bias because my favorite 311 song is "Beautiful Disaster" so when I see this album cover I automatically hear the song in the jukebox in my head. Yeah, I got a jukebox in my head. Don't you?
Rating: 7.5

---
Soundsystem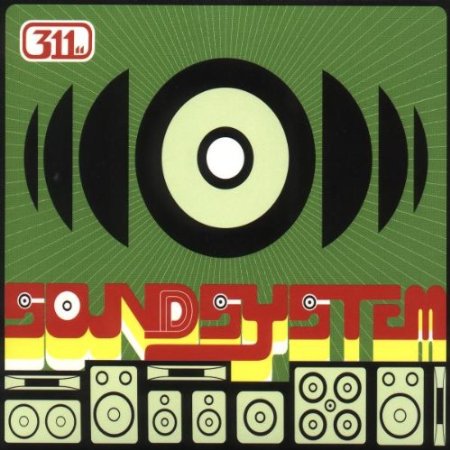 (1999) - I dig this cover a lot. It's some really solid design work with popping colors, an interesting lay out, and awesome representation of the band. It's not like their definitive album cover or anything, but it's a nice stop along the way. It's got a record, speakers, and feels like a polite 1960's acid trip. If I have to pick something to gripe about, I'll say the album title font is cool, but isn't clear enough. It's like a hip hop version of one of those really lame metal logos where it looks like a bunch of scratches mixed with "spooky" tree branches and the scribbles of a slow child. Not THAT bad, but it's still a little off. All in all, good stuff though.
Rating: 7.0

---
From Chaos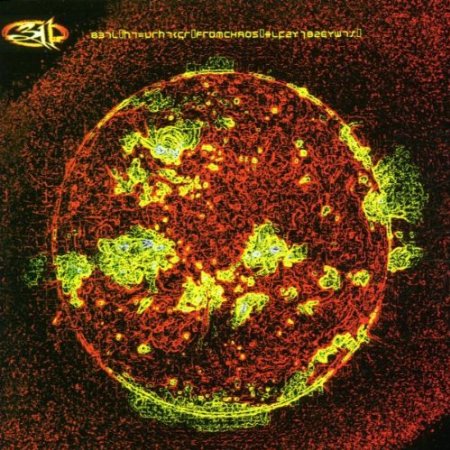 (2001) - This album came out the year I graduated high school so of course I had it. Plus this release gave us "You Wouldn't Believe", a really underrated single and "Amber", one of their most accessible singles. My girlfriend doesn't know much about 311, but when I brought them up to her she lit up and started singing a line or two from "Amber". I'm fairly sure it's the band's biggest single in terms of expanding outside of the genre. The image is pretty cool. It's another abstract type of image. It's a red sphere with a molten lava type of thing to it. It's just an interesting cover. It's hard to really pin point what it is. I'm sure there is a cool story behind it, but I'm looking at it from the perspective of someone going through CDs at a local CD store. In that respect, I like the colors and I think it's a pretty captivating cover. Obviously a good portion of their fans toy with mind altering medicine so this would be a nice complimentary visual to that.
Rating: 8.5

---
Evolver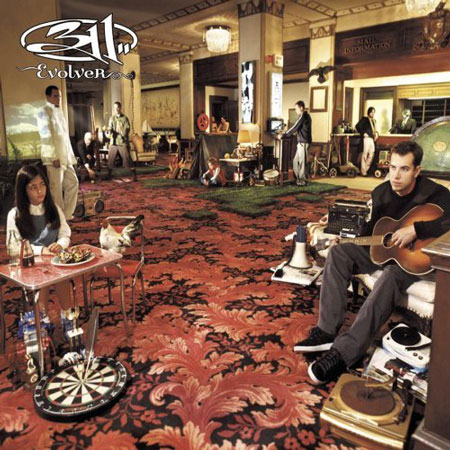 (2003) - I own this CD as well, but it didn't have nearly as much impact on me as the 2001 release. The cover is really cool. On the CD, they did one of those "Enhanced" deals where you could pop it in and get extra content. The content on this one was actually the "making of" the album cover itself. They put a lot of detail and time into it. It appears to be a hotel lobby with the band spread out doing different things. There is A LOT going on and it's cool to see this much detail put into an album cover. It's not a logo, a drawing or an airbrushed band shot. It's got tons of depth and things to stare at. That in itself is a big reason I think this cover is great. Any time you can find an album cover that you can stare at and take in new aspects of after many viewings is awesome. The whole album and a lot of history are subtly represented in this. Great cover.
Rating: 9.5

---
Don't Tread on Me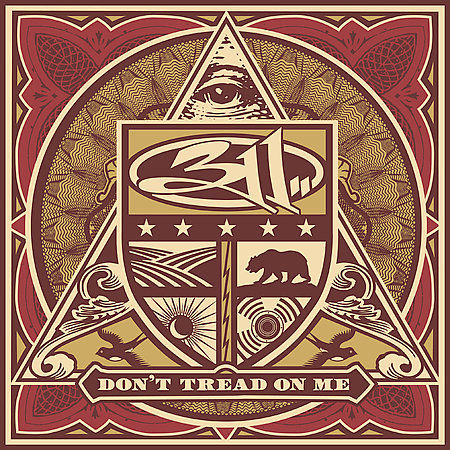 (2005) - I think after the Evolver album the band really kicked it into high gear in terms of album art. This cover rocks. It's a cool ass cover. Simple as that. It has the same design style of American currency. Well at least the dollars before they started looking like Monopoly money. There is tons of hidden design in this and while there are clearly some recognizable images it's still an abstract collage of sorts. I like the design, the color choices, and lay out. This would be a cool poster, a cool T-shirt, and definitely a cool album cover.
Rating: 8.75

---
Uplifter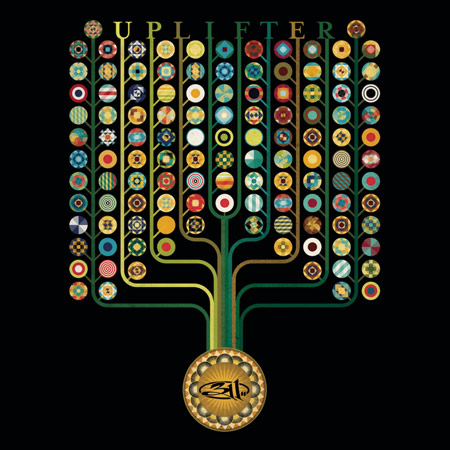 (2009) - Sadly at this point I lost touch with 311. I just stopped hearing much about them and didn't really hear their new music. If a single popped up it didn't stick with me enough for me to remember it five years later. That said, I love the cover. It's beautifully done and flat out "art". The 311 logo is featured at the bottom in a designed circle. From there there's branches that come upward that showcase tons of little circles with really cool designs. This is another cover that you can stare at for extended periods of time and just be captivated. I'd love to have this album art framed and on a wall in my office.
Rating: 9.0

---
Universal Pulse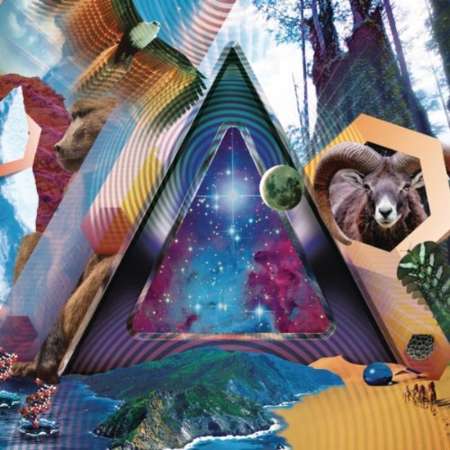 (2011) - Holy shit. This album is so cool that it's almost hard to look at. There is TONS going on here and it's trippy as hell. There's a goat, a monkey, the moon, an island, a tree, space, a big triangle, and a swirly pulse that just makes everything that much more awe inspiring. Sonny Kay's artwork here is top notch. The design, the colors, and the production of it all is one of the coolest album covers I've seen in a long time.
Rating: 9.75

---
Stereolithic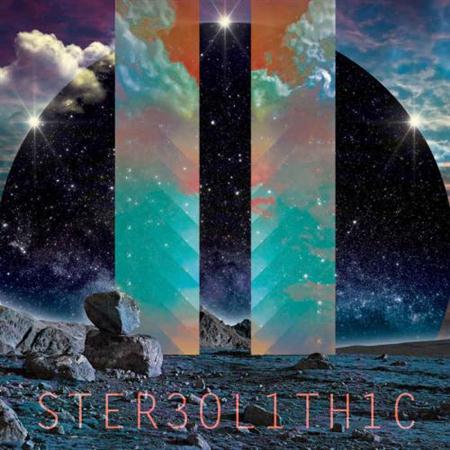 (2014) - I have no frame of reference to any of the music on this album, but I dig the cover. It's another trippy piece of art that's enthralling, engaging, and just cool. It's almost hard to describe, but I'll try. There is a rocky atmosphere, maybe mountains or on the moon or something. On the horizon is a sphere of space in front of a really serene looking cloudy sky. Then there's two strips of light coming down that give a bizzaro negative look inside of them. Below all of this is a cool looking font that uses numbers in place of a few letters. There. I tried. I clearly didn't do it justice. When it's hard to describe the artwork but not hard to appreciate it then they're on to something.
Rating: 8.75


---


What is YOUR favorite 311 album cover?



---
WATCH THIS!?
"FIRST WORLD ANSWERS"
---
"Veronica Mars"


It's impossible to talk about this movie without going into the detail about the show. Veronica Mars is one of the coolest television shows of all time. I didn't say "best", but I confidently said "coolest". It only lasted three seasons, but it's hard for anyone to argue that it was gone WAY before it's time. Instead of them releasing a movie right now it would be much cooler if they were going into like season seven or eight. Shows like "The Wire" and "Arrested Development" get tons of "cult status" love from people and while "Veronica Mars" gets some love too, it's a REAL "cult classic". It's still fun to expose people to its greatness. The other shows always pop up on lists and get mentioned, but to me Veronica Mars had an undeniable charm. Rob Thomas rocked this shit. I didn't watch it when it was on. It was on the same network as teenage dramas that were just never my cup of tea. I unfairly lumped this show with stuff like "The OC" and "Dawson's Creek". It is NOT like those shows at all. The show, for those who need to know, was about a teenage girl who just so happened to be a detective. She was in a rich kid area of California and would be forced to deal with teenage life while solving crimes and mysteries that ranged from silly fun to dramatic to downright disturbing. The casting was great, the writing rocked, and I can honestly say there wasn't an episode in the series that I didn't enjoy. It was just a really fun and engaging show. It was cancelled, but the fans spoke out. The producers started a kickstarter and the fans all chipped in to get this movie made. I think they raised something like over 5 million dollars. They put the money to good use and gave us a damn good movie experience. It was like an extra episode, which is a compliment. It did not stray from the same spirit, same beats, and same top notch quality of the series. Kristen Bell IS Veronica Mars. She ends up having to leave her current life of being a FBI prospect to go back home to solve yet another crime. Her ex-boyfriend, played maliciously cool by Jason Dohring, is (once again) accused of murder. She goes back home and things pick right back up. She hooks up with old friends, encounters old enemies, and jumps right back into the world Rob Thomas created. It just works. I don't want to get too deep into the plot because I think everyone should just take a few days and watch the three seasons of the show and THEN the movie. If you're weird and don't want to be thoroughly entertained then you CAN just watch the movie. It pretty much sums up the series in a few quick and awesome minutes. You can go from there and appreciate it, but I still think you'd be better off watching the ENTIRE series. It's worth it. This film compliments that completely. Now if we can only get a "Party Down" movie! B+


---
"Worst Case Scenario" is a new take on the concept of "fantasy booking". For years professional wrestling fans would spend endless hours of thinking up the coolest things that could happen. Why waste the energy? This only leads to high expectations. "Worst Case Scenario" flips that. Instead of looking through rose colored glasses, let's take a bi-weekly look at the worst possible scenarios in professional wrestling. I'm not going to be malicious or anything too mean, but I will not refrain from letting my brain come up with the worst possible shit I can. Sadly, it seems the writers and producers of mainstream TV wrestling and the mainstream iPPV level indies are doing the same thing but charging us for it. And now…



"WWE Literally Pushes John Cena To the Moon!"


The WWE has been "shoving John Cena down our throats" for years.

I think everyone, even the most rational of people, had had a moment or two where they frown at the television and get upset by the amount of camera time and super human conquests of John Cena. He always wins. He never loses and he overcomes all evil. The crowd can boo or cheer him as loud as they can but at the end of the day he'll overcome crap and be standing tall in his overly dramatic and overly done way. He's not bad. He does a great job sometimes, but not nearly enough to merit the stature. John Cena is a great performer and does well in his role. His whole persona and history is a written story. He took the ball and ran with it and since the WWE had no other viable option to put their chips behind we've been given Cena over and over again.

There's not much left, right?

Well, we've all heard the phrase "they pushed that guy to the moon!". We've heard it in terms of Ryback, Goldberg, Orton, and of course Cena. It's a metaphor for a company getting behind a certain superstar in order to see to it that they'll be the top guy. Sometimes it works and sometimes it doesn't. For the WWE, the only option left is to literally push John Cena… TO THE MOON!

The idea would be pretty cool from a creative stand point, but would destroy any and all respecting logic left in the WWE's hands. The story would have to involve a monster heel showing up and beating up everyone. We'd finally reveal that the reason he can't be hurt and defeated is because this monster is… AN ALIEN!

He takes the belt and goes to his home planet. The WWE is left without a World Title. John Cena then challenges this being to a fight. I mean of course John Cena would stand up against the aliens and defend his company, right?

So Cena makes the challenge… Him… The Monster… The WWE Title… ON THE MOON!

Cena spends months preparing, going to space camp, and studying physics.

In the end… Cena goes over the monster clean. He teases a heel turn, but in the end kisses an alien baby and introduces his newest shirt.



---

"Transcendence"
This is Lawnmower Man 3, right? So basically Johnny Depp plays Steve Jobs in which Steve Jobs' voice is altered just enough to be "Suri" or whatever that evil Apple lady is named. Think about it! The movie is about Johnny Depp playing a man who's brain and I guess…soul?... is trapped in a digital world. It's "artificial intelligence", but with human emotion and conviction. It's Depp's emotions and conviction though. It's like a horror movie or sci-fi movie… but also a drama? This movie looks really weird. It makes sense that it comes out so close to "4:20" because I'm pretty certain whoever came up with this was high off their butt. He's no longer a human… he transcends physical existence. Sounds "deep". Eventually Depp's robo-brain goes evil and they have to stop him. I have no desire to see this, but I feel like I have to. Johnny Depp is playing a character that doesn't wear make-up. This only happens once every few years.



---
392 is in the books. I again didn't have the time to get into a "First Impression" and listen to a handful of albums. Instead I cranked this out and had fun doing it. 311 is an awesome band and I think they're too often overlooked. Their album art wasn't what I had hoped, but it was still a good look back at some classics and some stuff I've missed as well. I'm not sure what next week will bring. I might sneak in a "videography" or the "First Impression" that I keep putting off. If I do a "videography" it'll be of a newer metal/hard rock band and if I go with a "First Impression" it'll be of an artsy indie band that I've not been exposed to just yet. I'll figure it out in the upcoming days. Another thing I'm trying to figure out is my exit strategy which is odd because I'm officially declaring this edition of The Savage Animal as the first stop in my "Exit Strategy Tour". It's too daunting to keep doing this. I was going to end with 400, but I'm pretty sure I'll end sooner than that. I have a cool idea for my final column but I have a few ideas and concepts to fill the gap. Moving forward, my digital media production company is going to be my main focus on a creative front. There just doesn't seem to be any real benefit to wearing myself out over a weekly column. Other column writers will pick a theme and stick to it, just pick on current event news items, or just come and go with the quickness. I tend to think I'm one of the longest running columns this site has ever seen written by someone who's NOT or ever was an editor of the page. I know of a few others spread out over the movies and wrestling columns but I feel like my time here at 411 is just about over. Well, at least in sense of a weekly column if possible. Until next time… Have a Great Week!
comments powered by