SPOTLIGHTS
411 Fact or Fiction Music: Nirvana Reunion, NWA, Slipknot, More
Posted by Joseph Lee on 08.08.2014

Should there be a Nirvana reunion without Kurt Cobain? Do we think an N.W.A. reunion is a good idea? What did we think of Slipknot's new song "The Negative One"? 411's Joseph Lee and Jeremy Thomas debate these topics and more!




Welcome to the 411 Music Fact or Fiction! This week we've got myself against Jeremy Thomas.




You enjoyed Slipknot's new song "The Negative One".



Joseph Lee: FACT - Yeah, I'm a huge Slipknot fan. While I enjoyed the band's experimentation with different sounds more than others ("Snuff" remains one of my favorite Slipknot tracks), I am glad that at least for some of their songs, they are trying to keep a sound that's closer to Iowa than anything else. Corey sounds a little different (probably in an effort to save his vocal chords) but the instrumentals and lyrics are dark and heavy. Not a big fan of the video, but I chalk that up to wanting to see the band's new lineup and masks.

Jeremy Thomas : FICTION - I have a lot of respect for Slipknot and I recognize that they are a quality group. That being said, they're just not my thing. This is good work for the band, make no mistake; it fits firmly within their discography and has that very distinctive Slipknot sound. But I like Corey Taylor more when he's with Stone Sour and while this should be appreciated by Slipknot fans (and I would give it a good rating), it just didn't appeal to me.





There should never be a Nirvana reunion without Kurt Cobain.



Joseph Lee: FACT - Yeah I think this is for the best. Switching frontmen rarely works out for a band. Even if you go with Chad Channing's idea of having Dave Grohl front the band, it just won't sound the same. We'll be expecting Nirvana and getting Foo Fighters. Both are great bands, but they also have very distinctive sounds. Probably best to leave this one alone.

Jeremy Thomas : FACT - Listen, I'm as big a Nirvana fan as most people who still love Nirvana. I know that Kurt Cobain is one of the guys who a certain subset feel is overrated, but I don't fall under them. I also don't think that he was the only good thing about Nirvana. That being said, there's no way that a reunion would work without him. For good or ill, the band's entire identity is tied to him and putting Grohl, Novoselic and I suppose Channing together just wouldn't be the same. It would be like Guns N' Roses without Axl Rose, or Marilyn Manson without Marilyn Manson. I wouldn't mind seeing the three of them do some work together, but not as Nirvana.





The Killers' "Human" should not have topped a list of strangest song lyrics.



Joseph Lee: FACT - I'm not even sure it should even be on that list. There are plenty of acts out there that just throw nonsense together and call it music. There are even good bands that have lyrics that make no sense. The Killers are relatively normal compared to acts like Smashing Pumpkins, for example. I'd argue that's not even the weirdest line from The Killers.

Jeremy Thomas : FACT - Admittedly, it's a strange line. But I can think of weirder lyrics than "Are we human, or are we dancer?" Modern groups top these fan-voted lists because they're freshest in people's minds. They're amusing and make for some interesting discussion, but they're not really intended for anything more than that. And I should say that strange lyrics don't always make for bad songs either. I mean, I love David Bowie but "We can't dance, we don't talk much, we just ball and play, but then we move like tigers on vaseline" makes no sense at all.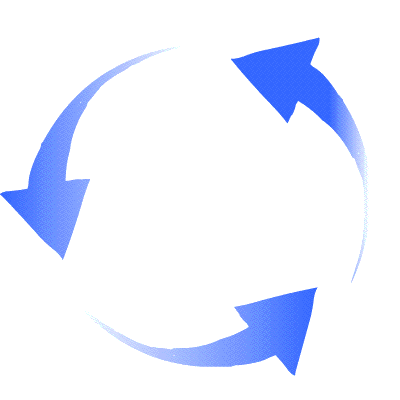 SWITCH!


The music video for Lana Del Rey's "Ultraviolence" was boring.



Jeremy Thomas : FICTION - Lana Del Rey is someone you either completely buy as an artist or just don't like. I am on the former side; I really enjoy her stuff. Whether it's manufactured or not doesn't matter to me; the presentation is good. I can see the argument that it was boring but I don't agree; I think the old-school home video feel was nicely done and it kept me engaged throughout. Obviously not a lot happens in it but it reminds me of some of the experimental films of the New Wave Hollywood of the 1970s which I'm sure was the intent. It's not incredibly memorable, but neither did it bore me.

Joseph Lee: FACT - I find Lana Del Rey in general to be pretty boring as an artist, and I don't think there's anything about her music that sets her apart from dozens of better or more interesting female singers. Say what you will about Miley Cyrus, but at least she does things that grab people's attention. Lana Del Rey is probably better than Miley, and I wouldn't want to watch either one, but if I did, I'd probably remember what Miley did. The video and song for "Ultraviolence" is just more of the same, in my opinion.





The remix of Flawless by Beyonce and Nicki Minaj was a disappointment.



Jeremy Thomas : FICTION - Here's the thing: Nicki Minaj no longer raises expectations for me. She's killed any positive buzz her music may have had by now and I just don't think I have high hopes for her music these days. So the phrase "disappointment" makes this a Fiction for me. Did she improve the song? No, she didn't. But it's not a terrible song either; Beyonce is as good as she's ever been and Nicki isn't as bad as she is in her own music. It's an okay remix of a very good song, and that's about all I expected.

Joseph Lee: FACT - It's true. You can't have disappointment if your expectations were incredibly low anyway. However, I'm sticking with fact because I don't want anyone misinterpreting a "fiction" as that I have any kind of praise for this song. Beyonce has been running on autopilot for years, putting out the same pseudo-feminist/boring romantic songs over and over. Nicki Minaj is Nicki Minaj, and no good can come from it. Put them together and you get a mess of a remix. But at least they're not taking petty shots in another remix to continue a feud only two people care about (and I'm not sure about one of them). *cough* Lil Kim *cough*





An NWA reunion would be a good idea.



Jeremy Thomas : FACT - This one is different than Nirvana because while the group is lessened without Eazy-E, he is not the entire identity of the band. NWA is a supergroup that I think could still have a lot to offer, and should they get back together I could see some really good things coming out of it. Dre, Cube, MC Ren and DJ Yella could really re-energize each other and if they could se the egos aside, we could get some fantastic rap music. Plus, whatever gets Cube away from his terrible comedies is good with me.

Joseph Lee: FACT - They've got a biopic coming out and most of the members are still alive. Why not? Put out some new music, make some more money touring, then call it a career.

Thoughts? Comments? Animal? Vegetable? Mineral? Reply in the comments below to give your own take on this week's topics! Don't forget to follow us on Twitter!



http://www.twitter.com/411wrestling
http://www.twitter.com/411moviestv
http://www.twitter.com/411music
http://www.twitter.com/411games
http://www.twitter.com/411mma

comments powered by