SPOTLIGHTS
411 Fact or Fiction Music: Kanye & McCartney, Beyonce's Possible Divorce, More
Posted by Joseph Lee on 08.22.2014

Will Kanye West and Paul McCartney blend well on their collaboration? Could Beyonce's rumored divorce plans hurt her and Jay Z's careers? Are we interested in new Nickelback material? 411's Stewart Lange and Daniel Wilcox debate these topics and more!




Welcome to the 411 Music Fact or Fiction! This week we've got Stewart Lange against Daniel Wilcox.




Kanye West and Paul McCartney probably won't blend well if they collaborate.



Stewart Lange: FACT - But that won't mean that it won't sell well or be extremely popular. In all seriousness, you have one of the famous rappers in the world alongside one of the most popular musicians ever so it's bound to sell and let's face it, they've not got to where they are by being talentless hacks either so they'll be able to turn something listenable out. I doubt it'll be to my taste as I don't like anything McCartney has done for easily 20 years and I'm not bothered for West aside from the odd track.

Daniel Wilcox : FICTION - This could probably go either way. It goes without saying that both Kanye and McCartney have an absolute boatload of talent, and their respective back catalogues suppoort that. But I haven't really enjoyed any of Kanye's output since Dark Twisted Fantasy and 21st century solo work from Paul McCartney hasn't really grabbed my interest either. I imagine if they got creative with it and went out their with the intention of making something unique, they would come up trumps, but if this does indeed happen then I would imagine both parties would expect it to do well based on their respective names alone.





Beyonce and Jay Z getting divorced would be detrimental to their careers.



Stewart Lange: FICTION - I'm not entirely sure how it would be. Beyoncé will be able to get anyone in the world to handle her music at this point, which wouldn't change after a divorce and Jay Z is still going to be a huge mogul so what would change? As long as neither come out smelling too badly there shouldn't be much issue for either of them.

Daniel Wilcox : FICTION - Both Beyonce and Jay Z were massive stars even prior to the beginning of their relationship. I don't think their status as a married couple has impacted much on the sales of their respective works, and as such I see no reason why a break up in their marriage would significantly effect their continued successes. If anything, the amount of tabloid interest in such a "scandal" would generate more interest in the couple, especially when they inevitably end up with other partners in the future.





You have no interest in any new material from Nickelback.



Stewart Lange: FACT - Correct, I am not. I'm not one of the "I hate Nickleback" crowd but they don't really do anything for me outside of a couple of songs. Still, it's rock-by-numbers and it'll be exactly what you expect it to be so it'll sell pretty well too.

Daniel Wilcox : FICTION - Sure, I might get some flack for this, but that's the way it goes. See, I was a mere youngster around the turn of the century when Nickelback was becoming one of the biggest bands in the world. That means I have a nostalgic fondness for some of their biggest hits, and even some of the more recent stuff serves as perfectly acceptable guilty pleasure material. I have a vast list of bands that I need to see live before I die, and these guys are still on there. I have friends who say they're actually a pretty good time in a live environment. So if he band is putting out new material, a worldwide tour should follow. I missed them on the last UK run, so this will give me a chance to check another band off this list.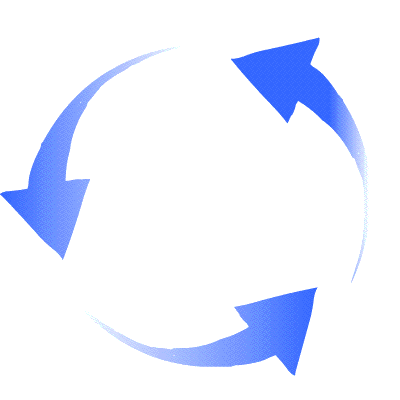 SWITCH!


Drake's "YOLO" making the Oxford Dictionary is ridiculous.



Daniel Wilcox : FICTION - There are absolutely tons of acronyms in the Oxford Dictionary, and YOLO is just one of them. At the end of the day, language changes with the times. Sure, there's people who will scoff at the likes of "YOLO" getting included, but there's plenty of young people (and unfortunately, some older ones) for who such language is every day diction and that should be reflected in our dictionaries, regardless of our own opinions. If there are people genuinely getting worked up about this type of thing, they probably need to find themselves some new pastimes to better fill their time. After all, you only live once.

Stewart Lange: FACT - Surely an acronym can't be classed as a word? Forget it. Using YOLO, swag (what it has come to mean) and people who say LOL as a word (maybe just a UK thing?) are the worst kind of people. Just horrible.





The lineup for the Def Jam 30th Anniversary Show is surprisingly disappointing.



Daniel Wilcox : FICTION - There's a lot of pretty damn poor hip-hop on that line-up, but some damn good artists there as well. I hadn't heard anything about this show prior to being asked this question, and as such I've no idea how high people's expectations were for this show. I mean if you were expecting some of hip-hop's biggest and most current names, then you were always going to be disappointed. If that was going to happen, the venue would likely be larger than the Barclays Center, and it would span over a few days. What Def Jam have provided is a good mix of new and old talent at a reasonable price. Apart from anything else, there's a whole slew of other artists to be announced so the line-up will likely get significantly better closer to the date of the show.

Stewart Lange: FICTION - Forgive me as my rap knowledge is really lacking, but that to me seems like a fairly decent line up, no? I'm sure the readers can educate me on some big names that are missing, but the line up I've read (on the Billboard website) seems like a decent cross section of artists.





You don't get the appeal of a Lady Gaga duets album with Tony Bennett.



Daniel Wilcox : FACT - Is this actually happening now? I'm sure it's been rumoured for years, to the point that I actually thought this had been released a long time ago. It's not so much a case of me not getting the appeal, but it sure as hell doesn't appeal to me. I'm not really sure how many people are really still in to Lady Gaga these days, but there's definitely fewer of her fans around in 2014 than there were in 2009. Furthermore, I wouldn't have thought many of those fans would also consider themselves ardent Tony Bennett fans as well, or even know who he is. I really don't know how well this would do, and it seems like just another quirky thing for Gaga, of which we're all pretty bored with by now. It might well turn out to be another nail in the pop star's coffin.

Stewart Lange: FACT - Indeed I do not. Was this rumoured some time ago? Can't say this is the first time I'm hearing of such a monstrosity taking place. Hmmm. Oh well, no, I really don't want to hear anything of this.

Thoughts? Comments? Animal? Vegetable? Mineral? Reply in the comments below to give your own take on this week's topics! Don't forget to follow us on Twitter!



http://www.twitter.com/411wrestling
http://www.twitter.com/411moviestv
http://www.twitter.com/411music
http://www.twitter.com/411games
http://www.twitter.com/411mma

comments powered by