SPOTLIGHTS
411 Fact or Fiction Music: Eminem's New Compilation, Nicki Minaj's Video
Posted by Joseph Lee on 08.29.2014

Is it disappointing that Eminem's new LP will be a compilation? Is Nicki Minaj's music video memorable outside of the booty shots? Will the NFL's "pay for play" plan for the Super Bowl backfire? 411's Jeff Modzelewski and Andy Rackauskas debate these topics and more!




Welcome to the 411 Music Fact or Fiction! This week we've got Andy Rackauskas against Jeff Modzelewski.




Lorde winning a best rock video VMA is ridiculous.



Andy Rackauskas: FACT - "Royals" is not a rock song. It does not rock. Therefore, how can it win a best rock video award? It's a great pop song. But it is not a rock song.

Jeff Modzelewski : FACT - The song ISN'T A ROCK SONG! I don't dislike it or anything, but it's not rock. Was there seriously no better rock option? I mean, I don't know who was nominated, but didn't the Foo Fighters release something this past year? Anyone with a guitar? Again, nothing against the song or video, but it shouldn't have been nominated in the "rock" category.





Henry Rollins was right to apologize for his comments on suicide.



Andy Rackauskas: FACT - Honestly, there is not wrong answer. Rollins is justified to speak his mind on a subject he does know a bit about. However, it appears his initial article offended a great number of people, and he felt bad for that. So he apologized. I see nothing wrong with that in the least. Suicide is a very intense subject matter. Given his initial harsh stance, there is simply no harm in taking more of a warmer stance on it.

Jeff Modzelewski : FACT - Absolutely. Look, suicide sucks. I don't get it, and thank God I've never lost anyone close to me to suicide. I think Rollins is perfectly within his rights to be angry about the suicide of someone he admires, but I think he went a few steps too far on this one. Good for him for issuing what appeared to be a genuine apology.





You disagree with the BBC Radio 2 choice of "Whole Lotta Love" as the greatest guitar riff.



Andy Rackauskas: FICTION - I do disagree. However, I really can't argue against it. It becomes personal preference. Is "Back in Black" weaker? "Iron Man"? "Satisfaction"? No. I just simply would choose other riffs over "Whole Lotta Love". But, it's not a wrong choice.

Jeff Modzelewski : FACT - Look, there are dozens of riffs that could be considered the greatest riff ever, and this is one of them. I would probably go with "Purple Haze," but that's just me. It's a great riff from a legendary band. I have no problem with the choice.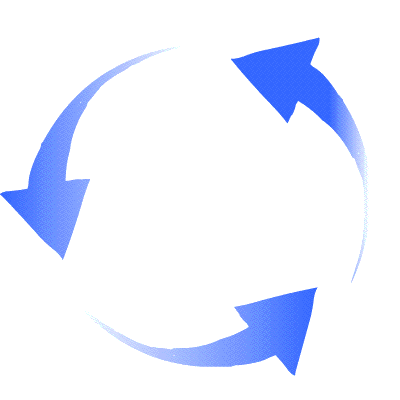 SWITCH!


The video for Nicki Minaj's "Anaconda" would be forgotten if not for all the butt shots.



Jeff Modzelewski : FACT - Of course I'm pretty sure this video will be forgotten pretty soon even with all the butt shots. Stuff like this is a gimmick, and I don't get why an artist would want to become a gimmick. Of course, I don't know that Nicki Minaj really cares about being an "artist" anyways, so there's that.

Andy Rackauskas: FACT - Sex still sells.





The NFL's plan to make musicians pay to play the Super Bowl will backfire.



Jeff Modzelewski : FICTION - I wish it would, but I don't think it will. Backfiring would mean that there would be some decrease in popularity for the NFL or lower ratings for the Super Bowl. Not gonna happen. The NFL may change the policy, but either way it's not going to have any major effect on the NFL brand.

Andy Rackauskas: FICTION - Seriously, do people tune into the Super Bowl because some popular band is lip-syncing during halftime? No. People would watch regardless. So, if someone wants to play...it's time to pony up to the most powerful sports organizations in the US. Call me crazy, but I watch the game. If I want to see a live music performance, I go on you tube to catch an actual performance. Not one that's a lip-sync'ed medley of hits.





Eminem's SHADY XV being a compilation album instead of new material is disappointing.



Jeff Modzelewski : FICTION - Eminem's at the point in his career where compilation makes sense. He's got tons of material and a library full of hits. While I don't really understand the need for a "greatest hits" album in the world of iTunes, I don't see this as a problem.

Andy Rackauskas: FACT - Do compilations really count as albums? Isn't that what Pandora's for? If you're looking for a new Slim Shady album, you're simply going to have to wait longer.

Thoughts? Comments? Animal? Vegetable? Mineral? Reply in the comments below to give your own take on this week's topics! Don't forget to follow us on Twitter!



http://www.twitter.com/411wrestling
http://www.twitter.com/411moviestv
http://www.twitter.com/411music
http://www.twitter.com/411games
http://www.twitter.com/411mma

comments powered by