Atmosphere - Calgary, AB (05.16.14)
Posted by Bill Wannop on 05.29.2014

Atmosphere brought their North of Hell tour and played to sold out crowds on back to back nights. Did the the group manage to please those in attendance or was the crowd left feeling bitter?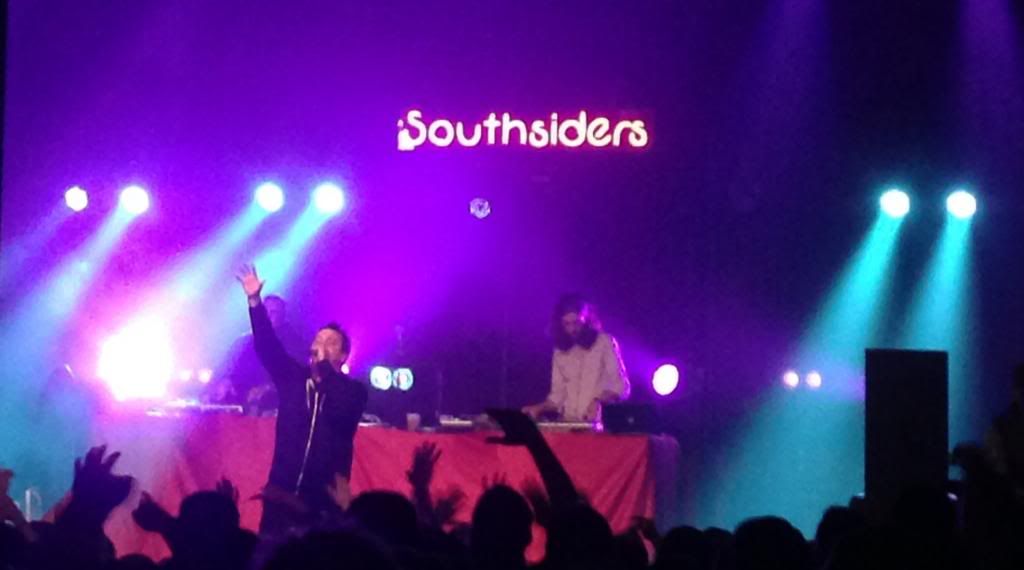 To say that both Slug and Ant, who collectively make up Atmosphere, are two legends of hip hop would be a huge understatement. The group has continually put out independent underground albums, each with its own unique flavor, and seem to continually garner praise from their loyal audience. However, what truly makes an artist a true music legend, it their ability to put on a great live show. With technology these days almost anybody can get into a music studio and make themselves sound good. Not many people can get on stage year after year and entertain the fans, while still being able to keep fans coming back to see the show again. Atmosphere is one of those groups.

The group recently released their latest album, Southsiders, and therefore they embarked on a North American tour to support the album. The first legs of the tour ran through Canada, and was aptly titled, "North of Hell Tour". Opening acts for the show included Rhymesayer label mates Prof and Dem Atlas. With the popularity of the group, they were forced to put on an additional show in Calgary.

One thing you notice about the group, is that they care about their fans. They like to simply blend in and mingle with their fans, but not in an 'I'm a celebrity' kind of way, but in a background laid back kind of way. This is always evident with the group's producer, Ant, who always makes his way around the venue before getting onstage, casually chatting with fans, taking pictures and shaking hands. He is always eager to chat and seems very grateful for you being at the show. This little touch adds a great deal to the overall show experience and really is appreciated by longtime fans.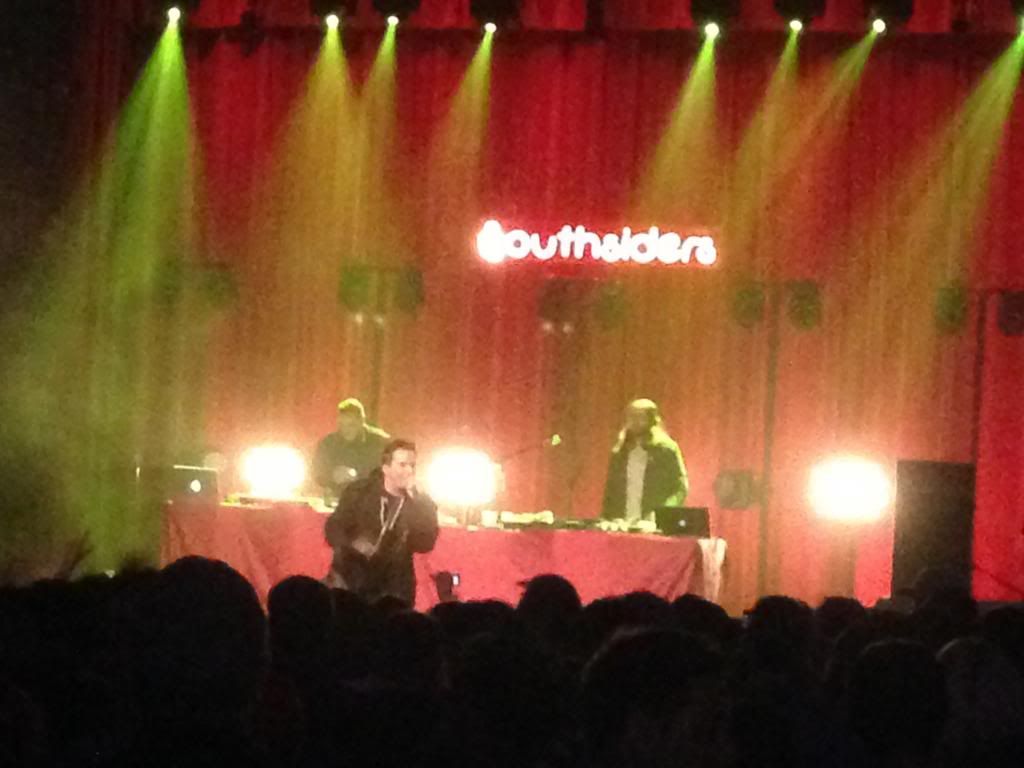 On stage is where the groups really shines, and Slug and Ant always are able to keep a great pace of the show. One of the major complaints about going to concerts is that the song selection is usually hit or miss. Generally, when a group is promoting a new album, they will play mostly their new tracks, and may sacrifice playing their old tracks, which are the tracks that most of the audience comes to the show to hear. While this may work for groups that just became popular or just put out a mainstream album that is getting a bunch of radio play, for a group like Atmosphere this does not work as the majority of fans are likely more fond of their old songs then their new tracks. Atmosphere knows this and as such they seemed to have the perfect mix of mostly old tracks, with a couple new tracks intermixed.

At the start of the show, Slug came on stage to one of his new tracks, the opening song to the new album, "Camera Thief". The beat is a great beat to get the crowd going and a nice way to start the show. From here he moved through some of his tracks from his EP's that can be found on, To All My Friends, Blood Makes The Blade Holy, such as "To All My Friends", "The Loser Wins", as well as moving into some classic tracks from the album God Loves Ugly such as the title track "God Loves Ugly", "Modern Man's Hustle", "Lovelife" and "Fuck You Lucy". Atmosphere knows how to keep the energy of the show going and keep the crowd entertained, as midway through the show, Slug got on the turntables and had some fun mixing some tracks while continuing to spit rhymes.

All through the show Atmosphere would mix in some tracks off the new album, SouthSiders, the such as "Kanye West", is a great track live and as well as "Let me know what you want now" also comes off great on stage, however, the track "Smells Like Money" was not so well received. The ability of the group to mix in the classic tracks like, "Reflections", "Guns and Cigarettes", and "Women with the Tattooed Hands" really made the night fly by and really kept the crowd engaged, as they were able to sing along to these Atmosphere favorites, while providing some promotion for the groups new material.



All throughout the show Atmosphere would stop to interact with the crowd, and the group really appeared to be having fun on stage. Add to this the mixture of classic and new tracks, and the result is a hip hop legend, who is almost as good on stage as he is one the album. Atmosphere continues to move along, making music the way they want to and playing sold out shows year after year, making them a can't miss event every time they come through town.


The 411: The North of Hell tour id not disappoint as Atmosphere continues to show that they sound as good on stage as on record. A great mix of old and new tracks made it a great hip hop show. Atmosphere continues to move along, making music the way they want to and playing sold out shows year after year, making them a can't miss event every time they come through town.

Final Score: 8.5

[ Very Good ]

legend
comments powered by