SPOTLIGHTS
[VIDEO] Lady Gaga Reveals Track List For ARTPOP, Releases New Song
Posted by Joseph Lee on 10.10.2013

Check out "Aura"...

MTV reports that Lady Gaga has revealed the track list for ARTPOP by a series of tweets which showed photos of a mural with the tracks painted on it.

The announcement was initially delayed because she couldn't figure out which of two songs would make the final spot on the album. That song ended up being "Mary Jane Holland", which previously showed up in a "Monstervision" video in August.

A group of fans called the LA Rivington Rebels began tweeting phtoos of the murals, which Gaga then mentioned and retweeted.

She wrote: "They've been sleeping outside of the Record Plant (my studio) for a month! Sleeping bags, booze & all."

After the series of tweets revealed all thirteen tracks, another fan linked to the entire mural.




Here's the entire track list, which includes a collaboration with R. Kelly ("Fashion!"):

"Aura"
"Venus"
"G.U.Y."
"Sexxx Dreams"
"Jewels N' Drugs"
"MANiCURE"
"Do What U Want"
"Artpop"
"Swine"
"Donatella"
"Fashion!"
"Mary Jane Holland"
"Dope"
"Gypsy"
"Applause"

Meanwhile, Gaga revealed on Twitter that she celebrated the completion of the album with RuPaul. She wrote:




Finally, Gaga has released the song "Aura", which is being used for Machete Kills. The song can be heard below as part of a lyric video.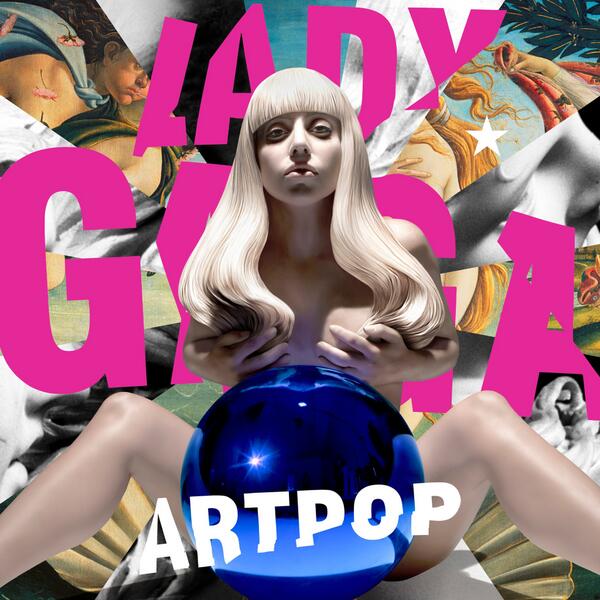 comments powered by