SPOTLIGHTS
Handicapping the News 08.31.12
Posted by Gavin Napier on 08.31.2012

From third generation Von Erichs and Terry Crews getting in the ring, to Devon and Claire Lynch leaving TNA, the week's top headlines are covered in this week's Handicapping the News!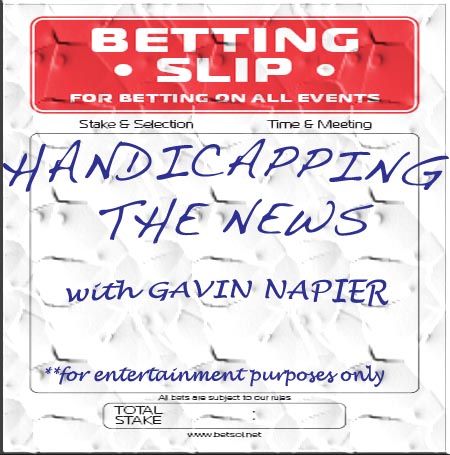 Well, nobody hated the dark match stuff last week so much that they threatened my life or questioned my manhood in the comment section, so I'll keep using it for the time being. It's a nice little bit of filler, I think, and much easier than trying to cram in another small block of text. I figure if I don't have any desire to write about a certain headline, you probably don't want to read what I forced myself to write about it. Right? Right. Good.

Last week, I put Sabotage in the Reader Spotlight because he called me out for thinking that Straight Edge is stupid. I try not to do this very often, if at all, but I'm going to bring him back for a second straight week, despite the fact that he said he'd never click on one of my columns again. Why? Well, because it seems like the thing to do. He responded, and so I can at least acknowledge his criticisms one more time. So without further ado…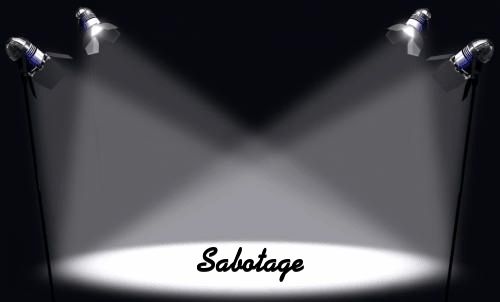 Sabotage says:

Well, you're certainly welcome to your opinions and have a right to express them. I see you've provided no actual reasoning for them, and you also ignored the part about you being just as judgmental as the people you're accusing of being judgmental. This, along with your "well, that's just how I feel, deal with it" response leads me to the conclusion that you're either ignorant, a hypocrite, or both. You got one last click from me this week, but don't expect any more. Thanks.

What reasoning could I give you that would make you be okay with my opinions? I think the pick and choose morality of saying that all drinking and all drugs are bad, while drinking Pepsi and not really having an issue with sleeping around, is stupid. I also hate the music that's generally associated with Straight Edge. Does that cover every member of the Straight Edge movement? Obviously not. I understand that. It's just easier to say that I think Straight Edge is stupid than to go on long winded diatribes about which specific parts of Straight Edge I find annoying and dumb. Because I do.

Does that make me ignorant or a hypocrite? I'm not sure how it makes me ignorant, since I'm aware of their belief system and I simply choose to look down upon it. Does it make me a hypocrite? I'm not sure how it would, because they're free to judge my system of beliefs if they so choose. It doesn't much bother me if they do. And just because somebody doesn't like what I believe in? That doesn't mean I can't get along with that person. Hell, I think Ryan Byers refusing to vote for any TNA star in Wrestler of the Week, ever, is ridiculous. I also think that Mr. Byers is one of the best writers that we have on 411mania.com and I enjoy reading his articles.

It's possible to not like something and still be respectful of the people that like it.

And now, headlines.

Dark Matches

8.26.12 Jeff Jarrett makes fantasy football challenge. What are the odds…

The winner gets a shot at Karen Angle-Jarrett? 50 to 1
Jarrett needs the money due to his diminished role in TNA? 100 to 1
Monty Brown joins but is screwed in the championship game? 3 to 1

8.26.12 Butch Reed is arrested for probation violation. What are the odds…

Blonde hair dye is a probation violation for Reed? 10 to 1
He was replaced at his next indy show by The Honky Tonk Man? 20 to 1
He was busted out of jail by Fast Coutin' Teddy Long and Ron Simmons? 15 to 1


8.28.12 Terry Crews rumored to be working with WWE; Office Linebacker Terry Tate not rumored to be working anywhere
Terry Crews mentioned this week that he's in talks with WWE to possibly do something in the future. Of all the guest spots that WWE has had over the last few years, this guy absolutely makes the most sense. He's gone from being a cult favorite due to appearances in movies and shows such as Idiocracy and Everybody Hates Chris to being a legitimate star thanks to turns in Old Spice commercials and The Expendables franchise with Sylvester Stallone. Crews has something of a history in wrestling, as he was a part of the show Battledome that kind of "feuded" with WCW. Shockingly enough for a WCW program, that never really amounted to anything and Battledome fizzled out.

Crews is one of the few stars from other arenas that would be a great fit in professional wrestling. Quinton "Rampage" Jackson, Flo Rida, and Chael Sonnen spring to mind as other potential crossovers, but Terry Crews is right there in the mix. Crews is in his mid 40's, but is obviously in appropriate shape to compete in the world of professional wrestling. More importantly, he has charisma by the boatload. He fit in well interacting with guys like Goldberg and Kevin Nash in Adam Sandler's remake of The Longest Yard, which is more significant than it may seem. Often times we see guys on the big screen and they look huge, but it's because they're opposite guys like Sylvester Stallone who's extremely short. Crews didn't look out of place with the big fellas, which leads me to believe he wouldn't look entirely out of place in the ring.

What's going to come of this?

Crews is named "Social Media Ambassador": 5 to 1
It's the easiest appearance to make, as this seems to be the preferred method of using celebrities now as opposed to making them actual GM's for a night. While I'm sure Crews would be more entertaining than either Charlie Sheen or Khloe Kardashian, he could do so much more.

Crews has a match or three in a WWE ring:7 to 1
This is the best possible outcome for all involved. Crews would likely get some extra attention from doing this, and WWE would certainly get more attention than normal from, say, Crews teaming up with John Cena. Let him be a special referee or something first to build to it. All objectivity aside, I really hope this happens.

Crews makes an awesome commercial for/with WWE: 50 to 1
Do you really think WWE is going to go that far outside the box with a commercial, no matter how awesome it may be? Not a chance.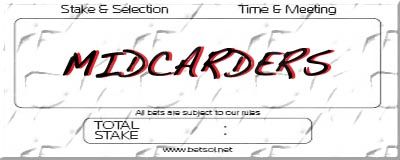 8.29.12 Devon reportedly gone from TNA; nobody seems to miss the Television Title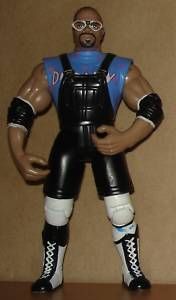 The former D-Von Dudley's contract with TNA lapsed this week, and while both he and Bully Ray have been in negotiations with the company about an extension, nothing was worked out. It creates the slightly awkward situation of a reigning champion theoretically working without a contract (see also: Kenny King), and now TNA has some decisions to make. Do they take the title off of Devon and explain why someone else is wrestling for it? Do they work something out with Devon and bring him back in as if nothing happened? Do they just let the TV title disappear? One of those is certainly preferable to the other two.

Since splitting Team 3D, it wouldn't be hard to argue that Bully Ray has been the most valuable to TNA, as he's gotten himself into great shape and really evolved as a heel. He's been consistently entertaining both on the microphone and in the ring, and has really given himself some leverage in terms of negotiating his new contract. In fairness to Devon, though, he's also shed a ton of weight (not literally; he never weighed 2,000 lbs.) and been much more interesting, even if he hasn't been as good as Bully Ray.

Odds are that wherever one ends up, the other will be there as well. These guys are a package deal, for better or for worse. So what's going to happen with Team 3D?

A return to TNA: 7 to 1
TNA is the best fit for them at this point in their careers, if they're interested in wrestling for a major promotion. A return to WWE would see a brief push, then a stagnancy that sees them putting over teams like the Prime Time Players and the Usos. While that's not such a bad thing in and of itself, Bully Ray has been too good on his own to get stuck in angles that are quickly buried and get very little television time. Staying in TNA would allow them both to keep and build more momentum.

A WWE return or ROH appearance: 10 to 1
I can see Bully Ray and Devon in Ring of Honor before WWE, to be honest. They'd be used as special attractions, and they would have the chance to square off with #DemBoyz, the Briscoes. I have no doubt that the match(es) would be great fun for all wrestling fans, and that an appearance with Ring of Honor may do more for their bargaining leverage than a threat of returning to WWE would. Why? Because they'd be feature players in Ring of Honor.

Someone finds TNA's TV title in a garbage can in a couple of years: 40 to 1
Let's hope not.


8.29.12 Cameron arrested for DUI; didn't let the bad decisions stop there
WWE Diva Cameron, aka Ariane Nicole Andrew, was arrested this week on charges of DUI. There were conflicting reports about whether she refused to take a Breathalyzer or she blew a somewhat impressive 0.20 on the test.

We can blame it on the a a a a a a alcohol if you like, but what followed next was a stunning display of bad decision making on the part of Ms. Andrew. She listed Wells Fargo as her employer on the arrest report, not WWE. While that may seem minor, it's generally frowned upon to give false information to the police once you've already been busted for doing something illegal. It tends to make you look a little more suspicious.
From there, though, things got really good. Cameron potentially crossed over into felony territory by offering the arresting officer $10,000 to let her go, because she would "lose her job" if he didn't. Laws for bribing a police officer vary from state to state, as do the penalties, however I can state with complete assurance that it's illegal in all fifty of them.

Now that Cameron has shown us her ability to make multiple horrible decisions at one time, what can we expect to see in her future?

A lovely speech about future endeavors: 3 to 2
This would be likely under any circumstances. With Linda McMahon running for Senate (and trailing according to the most recent poll numbers), it's all but a foregone conclusion. WWE released a statement that said they were looking into the incident and would take "appropriate" action. Cameron has to know what's coming. If a guy can get released for telling a dated, mildly inappropriate, but funny joke on Raw, then criminal behavior is a no brainer.

A trip to WWE sponsored rehab: 9 to 2
There are two good reasons for this. First, any plea agreement she makes will likely involve at least outpatient rehab or AA meetings. It just makes sense to take advantage of the program that WWE offers. Secondly, it's a good political move for Linda to show that she cares about her employees and is willing to provide options for them to achieve sobriety.

Becomes the first living, breathing, Funkadactyl in captivity: 20 to 1
Jail time is unlikely here. Probation, rehab, counseling, and a public firing will likely be the extent of the penalties she faces.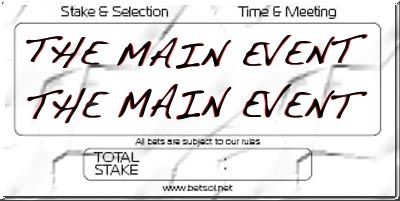 8.25.12 AP reports on a new generation of Von Erich wrestlers; Kevin Von Erich seen walking under a ladder in front of a black cat while breaking mirrors during interview


It's hard not to admire Kevin Von Erich's persistence.

That man has been through more than most people could endure in three lifetimes, and he's still going strong. You can look at his face and tell that he's been through the ring, more so emotionally than physically. That's not how life should be for a professional wrestler. The parts that are broken down and weary should be knees and backs and shoulders. Yet, when you look at recent photos of Kevin Von Erich, you can see tired eyes and a smile that seems perpetually forced.

I'm not judging Von Erich. Maybe his happiness is genuine these days. Man, does he look tired, though. It's with good reason. His family is the most famous tragedy in all of professional wrestling, predating Owen Hart's tragic fall by more than a decade. From electrocutions to toxic shock syndrome to multiple suicides, the Von Erich family tale is a heartbreaking one.

Now, Kevin's two sons are a part of the business. They certainly look the part. They're in shape and have had access to some of the best trainers that any aspiring wrestler could hope for. One of them wrestles barefoot, just like his dad. And Kevin talks a good game about not shying away from tragedy and not letting fear of the past dictate the future. I say good for him.

As a fan, though, and someone that was genuinely devastated by Kerry Von Erich's suicide (I was 13 and had been watching Kerry through World Class, the AWA, and the WWF for 8 years) I'm worried about how this will turn out. Maybe the two boys inherited their father's strength. Maybe they'll dabble in pro wrestling and get out quickly like Lacey did. Maybe they'll succeed like no other member of the family did.
Marshall and Ross Von Erich winning the WWE Tag Team Championships at Wrestlemania? It would be a nice moment, and a best case scenario. WWE has shown an appreciate for second and third generation wrestlers over the last few years, and they've reached out to the Von Erich family through the Hall of Fame induction in 2009.

Given the family history, it would seem that the odds are against them. What do I expect out of the third generation of wrestling's most tragic family?

Another tragedy: No odds
Some things I won't touch. Serious injuries, illness, family issues, things of that nature are all off limits. I won't speculate in any way whether I think the lives of these two young men, or their father, is at a heightened risk in this business. I'll just keep my fingers crossed that they aren't.

Successful careers: 20 to 1
After David, Kevin was probably the best worker of the Von Erich kids. He wasn't much of a talker, though, and Kerry had a better look. I haven't heard either of Kevin's sons on the microphone, but they both certainly look the part. With access to their father's knowledge and his connections within the sport, I have no doubt that they've been trained well. They're wrestling in Japan and America, so they'll get plenty of experience. All of the pieces are there for them to become stars. It's up to them to put them together.

Marshall develops ringworm: 10 to 1
I never understood how Kevin avoided it…if he did. Wrestling rings are seriously disgusting. Wrestling barefoot isn't something that I could convince myself to do on a regular basis.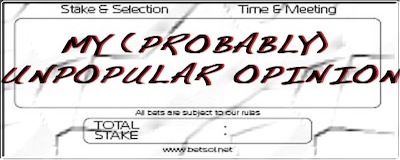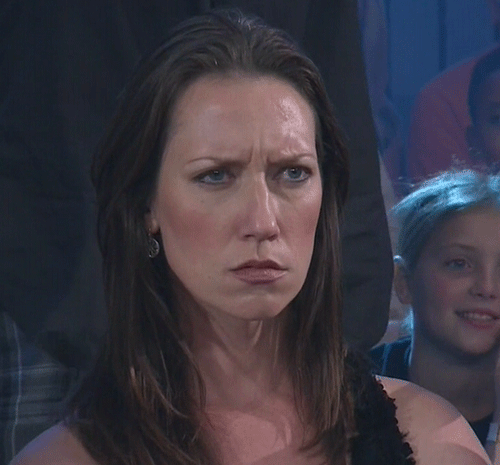 You guys are jerks. Well, probably not you specifically, but internet wrestling fans.

It was earlier this week that TNA brought the whole AJ Styles/Christopher Daniels/Claire Lynch to a somewhat merciful premature ending. I just wish it had been because they had the good sense to realize that absolutely nobody was enjoying the angle.

Instead, it was because the actress that portrays Claire Lynch quit the company after finding out that wrestling fans on the internet are borderline chemically imbalanced and decided to flood her various internet pages with horrific comments about her looks, acting ability, and existence on the planet Earth.

Should she have been prepared for such things if she was going to be a part of the world of professional wrestling? Probably. Then again, she probably never thought that people would attack her personally over something that happens on a cable program that has a great week if it draws a 1.15.

She probably saw this as an opportunity to be on television, get her name and face out there, and eventually land bigger and better acting jobs than infomercials and portraying the Popeye character Olive Oyl. Instead, she was introduced to one of the worst segments of humanity, that special breed of the Internet Wrestling Community that makes it their goal in life to hate anything that anyone enjoys. Mission accomplished, I guess. The Claire Lynch angle is over in TNA. For that, I'm thankful.

I just wish people hadn't been such assholes about getting it done.

That's it for me. I'll try to do better next time. You can message me on Twitter @GavinNapier411 if you want to tell me how much you love me or hate me, or just say hi. Odds are I'll be back next week.

comments powered by