SPOTLIGHTS
The 411 Wrestling Top 5 9.12.12: Week 188 – Top 5 WCW Monday Nitro Moments
Posted by Larry Csonka on 09.12.2012

From Goldberg defeating Hulk Hogan and Scott Hall's debut to the night that Ric Flair returned, the n.W.o destroying the WCW roster backstage and more, the 411 staff ranks their top five WCW Monday Nitro moments of all-time!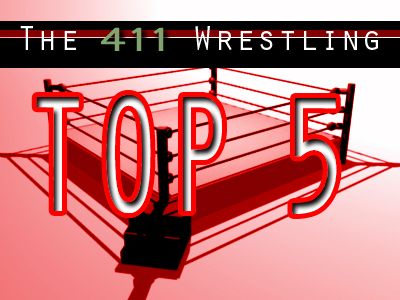 Hello everyone and welcome to 411 Wrestling's Top 5 List. What we are going to is take a topic each week and all the writers here on 411 wrestling will have the ability to give us their Top 5 on said topic, plus up to three honorable mentions.

So, on to this week's topic…



TOP 5 WCW MONDAY NITRO MOMENTS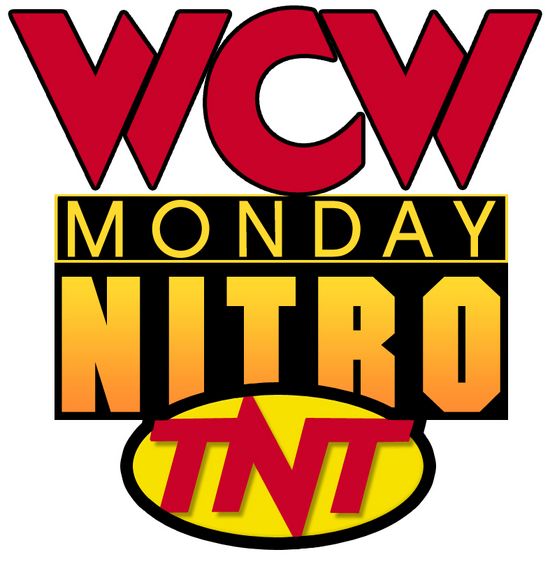 What were some of the biggest moments from the show?




Francisco Ramirez
HM: Lex Luger walks in at 1st Nitro
HM: Vince opens Nitro
HM: Madusa trashes the WWF womans title

5. Brian Pillman VS. Jushin Liger open Nitro - One of the reasons I followed Nitro was the Cruiserweight Division. Much of the talent I was already familiar with, so it wasn't shocking to see that while much of the main events were lackluster at best, wrestling wise, the lower to midcard was must see TV. At the very first Monday Nitro, Flyin Brian Pillman faced Jushin Thunder Liger. Granted it wasn't the first time the two high flyers faced each other, it was a sign of things to come and in my opinion the unofficial inauguration to the Cruiserweight Division. With these two opening the show, the pacing was set, and WCW started the Monday Night Wars with one hell of an uppercut!

4. Sting joins the Wolfpack - Remember when Lebron James became a free agent and everyone wanted to know if he was staying in Cleveland or moving and ESPN gave him the special so he could make the big reveal? Yeah, that wasn't shit compared to Sting jumping into the NWO: Red and Black, aka the Wolfpack! Many will argue that Sting's biggest fan reaction was coming down the rafters and attacking the NWO for the very first time. In my humble opinion, it's the moment when he came out wearing a black and white NWO shirt, attacked the NWO members and revealed a red and black shirt underneath. The crowd reaction was insane! Gone was the morbid, "Crow" like Sting, instead we had a best of both worlds, with Sting donning red, sticking with the "Crow" like outfit, and yet being a throwback to the old Sting attitude.

3. Bret Hart Vs. Chris Benoit: Owen Hart Tribute - Months passed since Owen Harts tragic death at the Kemper Arena. WCW Monday Nitro was to be taped at that arena, and Bret Hart chose Chris Benoit as his opponent in a match that would pay tribute to his younger brother. A classic wrestling match was seen by all, indeed a fitting tribute to the late Owen Hart and a memorable Nitro moment.

2. 4 Horsemen Reunion - One of the greatest "feel good" moments in wrestling. Ric Flair had been gone from WCW for more than a year. A suit and tie affair was held in the ring featuring J.J. Dillon, Arn Anderson, Mongo McMichael, Chris Benoit and Dean Malenko. Arn like always, had some hearty words, putting over the Horsemen, his past and their future. The fans were impatient, and Arn told them they would get what they want. Boy did they ever, being in Flair country and have the lead horse return and shed a tear. Even Eric Bischoff throwing himself in the mix didn't taint this moment.

1. Scott Hall's arrival - "You know who I am, but you don't know why I'm here!" With that phrase, Scott Hall made an impact. No one truly knew what was going on. Fans were extremely curious and made the leap from WWF at the time to WCW. An invasion was apparent, instead we witnessed a revolution. Pro Wrestling would never be the same, WCW Monday Nitro would receive one of the greatest boosts, only to be toppled by the Attitude Era of the WWE. Wrestling would be "in", and millions would tune in. To think it all would start during an episode of WCW Monday Nitro, with Scott Hall walking down from the crowd, wearing street clothes, grab a mic and utter a simple phrase.





---



Gavin Napier
HM: Arn Anderson beats Hulk Hogan - This one is just a personal favorite of mine
HM: Flair returns - Flair's finest moment under the Bischoff regime
HM: Madusa junks the women's title - She had to know this was a bad idea

5. Sorry, Mike Enos and Steve Doll - The follow up where Nash arrived with Hall was more aesthetically pleasing, but seeing Scott Hall dressed like a denim covered ninja interrupt a meaningless match officially kicked off the nWo era. The idea to have Scott Hall arrive through the crowd was the idea of none other than Larry Zbzysko.

4. Double Vision - Rick Rude was one of my favorite personalities in all of wrestling and this moment epitomizes why. He had the stones to appear on Nitro, live, while a tape delayed version of himself was on Nitro. Rude vented about the Montreal Screwjob and announced his arrival in WCW as only he could.

3. Luger debuts - Nobody was sure what to make of WCW jumping into the Monday night wrestling game. Any doubts were quickly put to rest when an unannounced Lex Luger returned to WCW shortly after leaving the WWF. He didn't do much when he walked out, but just his appearance was enough to generate a buzz.

2. Sting returns - Sting had been missing in action and silently watching from the rafters for a long time. He made appearances that baffled people when e wordlessly confronted former WCW cohorts. When Sting dropped from the rafters to lay a world-class ass beating on the nWo, though, the roof nearly came off of the building. It took nearly six months before Sting was physically involved, but his first Monday night attack was worth the wait.

1. Goldberg beats Hogan - This should have been WCW's biggest moment ever, arguably bigger than the botched Sting vs. Hogan match at Starrcade. With an appropriate build of Goldberg fighting through the entire nWo while a feeling of inevitability seized Hollywood Hogan would have been great television with a great buyrate as a payoff. Instead, we got almost no build and Goldberg crushing Hogan on Nitro for the biggest moment of WCW's half of the Monday Night Wars.





---



Robert S. Leighty Jr
HM: Luger's Debut - Luger showing up on the first Nitro sent shockwaves throughout the wrestling world and set the tone for what would be in store during the Monday Night Wars.
HM: Vince McMahon opens up Nitro - This gets an honorable mention because nobody in their wildest dreams would have ever thought such a scenario was even possible.
HM: Luger beats Hogan for WCW Title - The 100th Nitro featured a WCW Title Match where Hogan lost clean to the Torture Rack of Lex Luger.

5. nWo Horsemen Parody - There are a lot of different opinions on this one, but personally I found it hilarious. This is pro-wrestling and guys will use what they can to get over or help a feud. In this case the nWo took the real life emotional retirement of Arn Anderson and parodied it in hilarious fashion. Nash, X-Pac, Konnan, and Bagwell all need to be applauded for their efforts in this one, and gave us the infamous "spot" running gag. This was so influential that DX stole it in their later feuds.

4. Ric Flair Returns to WCW - You take a white hot crowd in Horsemen Country and you give them the chance to watch a reformation of the group complete with Ric Flair returning to WCW after a legal war with Eric Bischoff. It was such a cool moment that was full of emotion and then rage when Flair went off on Bischoff.

3. Scott Hall Debuts - May 27, 1996: This was my 15th birthday and as I celebrated getting a $50 bill from my parents, I sat down and watched Scott Fucking Hall walk out during a nothing match on RAW and declare WAR on WCW. Mind Blown!

2. Goldberg Crushes Hogan - Goldberg was hotter than any wrestler on the planet and to get a win in the rating war, WCW gave him a WCW Title match against Hogan in the Georgia Dome live on Nitro. To make things a little more difficult he had to dispose of Scott Hall, and then ran right through Hogan to win the WCW Title. The roar from the crowd when he pinned Hogan clean was unlike any we had seen in WCW as it seemingly signified a new era for the company.

1. nWo Destroys All Backstage - Scott Hall's debut was the start of the nWo angle, but for me personally nothing compares to the chaos caused just before Hog Wild 96. Nitro was live at Disney MGM and during a tag match, Jimmy Hart started screaming for everyone to head to the back. A camera got back there and we see the Outsiders laying waste to WCW talent with ball bats. The best being Rey Jr jumping off a railing and getting caught by Nash, then promptly tossed head first into the side of a trailer in one of the nastiest bumps you will ever see. Crazy, awesome bastard, Randy Savage was the first on the scene and he opted to dive on the roof of the limo as it pulled off with the Outsiders inside. The visual of seeing bitter rivals like the Horsemen and Sting/Luger standing next to each other with concern over what had happened was striking and really made you realize this was something different. Just fantastic moment that encapsulates what made the nWo and WCW so great at the time.





---



Jack Bramma
HM: Bret Hart vs. Christ Benoit - Owen Hart Tribute - October 4, 1999 - Though time and subsequent events have changed things, this is still a great match and a fitting tribute to Owen Hart.
HM: Goldberg defeats Raven for the WCW United States Championship - April 20, 1998 - The Goldberg rocket had officially launched after this squash. Bonus points for going through the Flock and the "fans" throwing Raven back in the ring.

5. Chris Jericho - Man of 1004 Holds - March 30, 1998 - This is not a moment that changed the direction of the Monday Night Wars or was a pivotal moment in a major storyline involving the nWo or Goldberg or the Horsemen. No, it's just a little innocuous throwaway promo because that's about all the opportunity Jericho had in WCW and yet he still managed to springboard into stardom. Despite being shoehorned first as an green babyface and second as a cruiserweight, Jericho used the creative freedom that he had because no one was paying attention to get over by just being himself -- a sarcastic, spastic, eccentric guy obsessed with 80s hair metal and obscure trivia. You could pick any number of memorable Jericho moments -- going to DC to log a complaint about the WCW conspiracy against him, cutting a promo on a portrait of Dean Malenko -- but my favorite Jericholic moment will always be hearing Jericho mutter "armbar" several times listing his holds. It's probably not a coincidence that Jericho's last show on his deal was RAW's 1004th episode.

4. Arn Anderson gives his spot to Curt Hennig - August 25, 1997 - Though this was later parodied by the nWo in an admittedly very funny segment and Arn and Nash buried the hatchet, this segment was too awesome to be entirely buried by one Kevin Nash promo. The Enforcer was and is one of the best talkers in pro wrestling history and even when he could longer bring the goods in the ring due to a career-ending injury, he could still talk the fans into putting an ass every 18 inches.





3. Ric Flair returns and reforms the Horsemen - September 14, 1998 - The above promo's glory would by short-lived not just by the nWo's parody, but by Perfect turning on the Horsement to join the nWo as well. That lead to a great reformation of the Horsemen/nWo feud, but one that was put on hold in early 98 when Flair no showed a date to go to his son's wrestling tournament and Bischoff pulled him off TV. After a months-long legal battle and historically loud WE WANT FLAIR chants across the country, Flair returned the night after Fall Brawl 98 to one of the loudest ovations of his career. An even more maniacal than usual Flair delivered an all-time insane promo brimming with very real passion, frustration, and energy that spilled over from 6 months of lawyers doing his fighting for him. Bischoff couldn't fire Flair because he'd already been fired and thus the Nature Boy had nothing to lose.

2. Scott Hall, The Outsider, arrives - April 27, 1996 - Though the Monday Night Wars had been going on for a while before this, this was the loudest shot to that point of the war. Bigger than Luger's ship jumping appearance, bigger than a clean shaven Rude, bigger than bringing in a face Hogan, an unnamed Scott Hall's ("You know who I am") first appearance was a sign that anything could and would happen on Monday Night

1. Goldberg beats Hollywood Hogan for the WCW world title - July 6, 1998 - It's the ultimate back-handed compliment to say that my favorite Nitro moment is one that simultaneously lost them net millions of dollars even if it won them the ratings for the night and me as a fan. When I was younger, I didn't buy a lot of PPVs, so if it didn't happen on free TV, I had to hear about it the next night or see highlights in frozen stills. Since TV was my domain and only the important stuff happened on PPVs (though this list indicates that's not entirely true), I was worried the Goldberg match would not happen or would end in a screwjob and I wouldn't get the see the match and the title change I wanted. I mean, it's free TV and Hogan always screws his way out of every match, why would this one be any different? And yet it was different. Not only did Goldberg win, he won in stunningly strong fashion cleanly in front of a record Georgia Dome crowd. Again, obviously the smarter move would have been to entice me as a fan to buy the PPV, but as a fan, I'll always fondly remember the night that Goldberg beat Hogan and I saw it.

---
YOUR TURN KNOW IT ALLS
List your Top Five for this week's topic in the comment section using the following format:

5. CHOICE: Explanation
4. CHOICE: Explanation
3. CHOICE: Explanation
2. CHOICE: Explanation
1. CHOICE: Explanation
TWITTER
Your heart is free. Have the courage to follow it…TO CSONKA'S TWITTER!
http://www.twitter.com/411wrestling
http://www.twitter.com/411moviestv
http://www.twitter.com/411music
http://www.twitter.com/411games
http://www.twitter.com/411mma
comments powered by