SPOTLIGHTS
411 Fact or Fiction 09.20.12: Cena vs. Punk, Kofi as Champ, ROH Bias, More
Posted by Steve Cook on 09.20.2012

Did the CM Punk/John Cena match at Night of Champions work out well? Should JBL make his return to commentary permanent? Will Kofi Kingston ever be a World Champion? The 411 staff debates these topics and more in this week's 411 Fact or Fiction: Wrestling!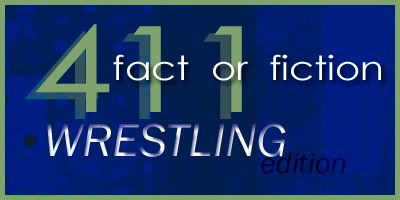 Hi, hello & welcome to 411 Fact or Fiction! I'm Steve Cook, and it's been another crazy week in the world of professional wrestling! WWE's Night of Champions had a main event end in a draw, as both John Cena & CM Punk had their shoulders down for the three count. The event also featured the return of JBL & the debut of John Cena's breast cancer awareness merchandise, which Stephen Randle had an interesting opinion on. Speaking of 411 writers, Scott Slimmer had an interesting question on Twitter that I thought would make for a fun question here. In TNA Land, Bound For Glory seems to be centering around the TNA Title Match and a match between Bobby Roode & James Storm. Two different things. CHIKARA brought in some interesting legends for their King of Trios weekend, and 411's coverage of yet another ROH iPPV debacle led some fans to accuse us of bias against the company.

This was originally going to be a standard two-person column, but when I sent out a call for wrestling opinion on Facebook & Twitter, I got all sorts of responses. Gotta love social media! So it's kind of a Fact or Fiction Roundtable type thing this week…we'll be back to normal next week, but this week's panel should be interesting since it features a bunch of people you may not be familiar with.

Our first contestant is a new 411 writer that presents The Wednesday Wrestling Week That Was every Wednesday. He also loves the metal, which makes him all right in my book. Please give a warm welcome to Sam Smith!

This man is a former 411 Wrestling Zone writer that is most remembered for his hatred of Shawn Michaels. Give it up for Dino Zucconi!

You may have seen this man around the 411Mania comment section…Hammond Eggar!

Making his return to 411 Fact or Fiction after owning Ryan Byers several months ago, say hello to Bobby California!

And making his 411 writing debut, the man who accompanied me to CHIKARA's Ring of Wax show in Indianapolis, it's the Bluejaygrad Brandon Hodgson!


Questions were sent out Monday, and again on Wednesday night.


Participants were told to expect wrestling-related questions.

1. You were ok with the finish to the CM Punk vs. John Cena match at Night of Champions.




Sam Smith: FACT. And what a match it was! Perhaps not quite up to their MITB match last year, but darn close. I can understand why some people were upset with the ending - it is always nice for a great PPV match to have a definitive finish. But, considering the story going into the match, I'd say this ending was one of the only ways to go. You could have had Cena win clean, but that would have derailed the heel momentum Punk is only just starting to pick up now since his turn. I know lots of people wanted a clean Punk win, but again, that just wouldn't have worked -

- Punk wins clean.
- Cena therefore respects Punk.
- Storyline over.

Punk is supposed to be a heel now, so having him retain through a lucky, heel-ish method makes sense. Also, pulling the little bait-and-switch on the hometown crowd is always fun. Some of the kids must have been distraught. Good times.

Dino Zucconi: FACT. Of course I was. Not every Pay Per View has to have a definitive finish, and Night of Champions isn't a huge show. Hell in a Cell awaits, and we'll end the feud there.

Hammond Eggar: FACT. The draw finish protects both the top two stars and continues CM Punk's "respect" angle. With Punk turning heel, it's way too early to take the belt off him just yet, especially now that he's paired with Paul Heyman. At the same time, you can't have Cena job just as WWE is doing the whole "Rise Above Cancer."

Bobby California: FACT. I'm a little torn on whether my answer is fact or fiction. I don't really get why John Cena pulled out a top rope German Suplex all of a sudden. But I can't say I mind the match ending in a draw too much. Nor do I mind it ending in a sort of controversial draw. I'd have liked it more if it hadn't felt so sudden. It felt like three quarters of an epic match. I guess overall I'm fine with it, if a little disappointed in the actual best wrestler in the world John Cena not walking out of the PPV with the belt that everyone knows is rightfully his. Hopefully his elbow is fine and this wrong is righted at Hell in a Cell.

Brandon Hodgson: FACT. While I could certainly see how some could see it as sort of a cheap way of ending the match, I was just fine with it. Punk still keeps the title and I don't think it necessarily makes Cena look weak either. It just furthers the whole storyline of Punk trying to keep the title by any means possible. I still don't think that Punk loses the title until probably Survivor Series at the earliest. And that's even more likely to happen now that Cena is expected to be out past Hell in a Cell following elbow surgery.

Score: Fact 5-0

2. WWE is having John Cena wear breast cancer awareness merchandise so people will cheer him.




Sam Smith: FACT. That is a reason, but it isn't the only reason. WWE would be doing this breast cancer awareness stuff regardless - it's a fantastic cause to support, and it makes them look good in the process. But yes, at some point, someone must have come up with the idea of not putting the cancer awareness gear on anyone but Cena. Cena is such a swell guy, he sure hates cancer! So if you boo Cena, you must love cancer! You evil bastard!

It's a bit too transparent, and seems slightly desperate - WWE finding any way they can to force back the rising tide of boos for their top face. By only giving Cena the special gear, are they implying that none of their other wrestlers care about breast cancer? Also, by making the charity apparel for sale all Cena-based, they may end up selling less than if they had made a generic, "WWE against breast cancer" shirt, or something similar.

So yeah, it's awesome WWE are doing something for breast cancer awareness. It's just a shame they had to spin it in such a pro-Cena way.

Dino Zucconi: FICTION. Probably? I mean, it's a bit cynical to believe that Cena himself doesn't care about people with breast cancer, so he's only wearing pink because the company made him. I'll say Fiction.

Hammond Eggar: FICTION. I could go either way, but I'll assume that they're honestly trying to do the right thing here. John Cena is the bona fide top star in the WWE today, with or without the fans' reaction. His contributions to Make A Wish alone trump any sort of goodwill he might receive from wearing yet another T-Shirt.

Bobby California: FICTION. No offense to the esteemed Mr. Cook but why are we still asking questions like this? WWE does not give a shit if half their fans boo John Cena. Nor do I believe they are silly enough to for even a moment believe that John Cena wearing pink breast cancer awareness gear is going to get the type of fan who boos him to stop booing him. The type of fan who boos John Cena isn't going to respond to anything to change their mind. Look at any time the crowd chants "You can't wrestle" and John busts out some chain wrestling, or any time they chant "Same old shit" to John busting out moves he rarely uses. The type of fan booing John Cena in 2012 isn't going to stop doing it because he's repping a good cause. The type of people who boo John Cena know what he does for charity with the Make a Wish foundation. WWE never shuts up about it. They don't care, some I've encountered hate him even more for his charitable work. And WWE knows this too. Ironically if WWE wanted the crowd that boos Cena to stop booing Cena the only way they could do it is to turn him into an obvious heel. WWE is completely fine with the reaction John Cena gets, and if they wanted it to stop they'd have found a way to stop it years ago.

Brandon Hodgson: FICTION. While I could certainly see how the WWE would like that to happen, there will still be the so-called smart mark wrestling fans that will still boo Cena no matter what. There will always be the women and kids and casual male wrestling fans that will always cheer for Cena no matter what unless WWE ever decided to turn him heel. Heck, I was even surprised at how much of a mixed reaction that Cena got on Raw this past Monday in Bridgeport. One thing I found rather interesting about all this is that they debuted the new shirt when breast cancer awareness doesn't start until October. While I get that they would want to make money off of the new Cena shirt, I think that they probably could have just as well done the same thing had they waited until October itself started.

Score: Fiction 4-1

3. Kofi Kingston will be a WWE/World Heavyweight Champion someday.



Sam Smith: FACT. I'm really not sure about this one. Kofi has become synonymous with the midcard - he's had multiple IC and US title runs, but aside from one brief feud with Randy Orton, has never seemed like he was going to break through to the next level. He has the athletic ability, but he seems to lack the charisma to be a main-event talent. That said, Kofi is only 31, and has a great many years ahead of him to grow.

WWE seem to reward wrestlers for years of loyalty and hard work, such as Kane and his world title run in 2010. I see Christian as quite similar to Kofi - he toiled in the midcard for years, and yet eventually managed to attain two (albeit very brief) World Heavyweight Championship reigns. I think if Kofi keeps on keeping on, growing as a performer as he does so, he may well have a World Heavyweight Championship run one day.

Dino Zucconi: FICTION. Ever since they cut his balls out following the "Stupid! Stupid!" ordeal, it's pretty clear he's a tag guy / high midcarder, with possible World Title matches, but no World Title reigns coming his way.

Hammond Eggar: FACT. With the proviso that he will do so as a heel. Kofi demonstrated that he can play with the big boys with his feud with Randy Orton a few years back. Unfortunately, the WWE has turned him into the reincarnation of Billy Gunn since then. As a face, I think he has lost all credibility but by turning him heel, he can completely overhaul his character. Hopefully, by doing so he will work himself into the main event.

Bobby California: FICTION. I don't think so though I would not mind being wrong about this in the future. Kofi is exciting, the crowd likes him, he's got incredible athleticism and he has potential that much is all certain. But so is this he can't cut a promo to save his life and is on the small side of the roster, which isn't the death knell it once was, but he's not as talented as the smaller guys who have broken through the barrier to win the big belts. Kofi isn't as good as Rey Mysterio or Daniel Bryan or CM Punk or Christian. WWE has never showed anything resembling a commitment to building him as a main eventer. I think WWE is perfectly content with him being a guy they stick into likable tag teams. I think Kofi is destined for the John Morrison/Shelton Benjamin career path. And that's not the worst thing in the wrestling world. But it's also not the road to the WWE title.

Brandon Hodgson: FICTION. I'd almost like to say fact on this but I have to go with fiction. I think he is a guy that can be and right now is a great mid card to upper mid card wrestler but I don't think he has that one quality that other main event guys have. He doesn't have that "it" factor that some of those other guys do. I've seen some talk of people saying that perhaps he would be better served with a heel turn but I think if anything that would hurt Kofi more than it would help him. And I could be wrong here but the one feud he did have against a main event guy didn't end up helping Kofi very much at all.

Score: Fiction 3-2

4. JBL should be on commentary full time.



Sam Smith: FACT. JBL is fantastic. He was slightly rusty at Night of Champions, but by Raw the day after was firmly back in the swing of things. JBL is great in that he not only regularly insults Michael Cole, he also acknowledges wrestler's pasts, talking about Dolph Ziggler's amateur background, Tensai's title runs in Japan, even Aksana's bodybuilding competition wins. He manages to be neither a face nor a heel, rather a fully rounder character - for example, liking and admiring Kofi Kingston's talent but admonishing him for his silly theatrics instead of going for the win. It was also interesting to see how much of a better commentator Cole is when he doesn't have to play the heel role, and can simply be an unbiased play-by-play guy. King is coming back to his spot on Raw as soon as he is better, and rightly so, but I see no reason they couldn't stick JBL on Smackdown next to Josh Matthews.

Dino Zucconi: FACT. JBL is a Wrestling GOD, and should be allowed to do whatever he wants, whenever he wants to. His commentary also rules the world.

Hammond Eggar: FACT. Only on the condition that JBL is allowed to finish his Seven Summits project. I always liked JBL on commentary, and hoped that he would have the chance to work with JR. Having to take over for Lawler on short notice, Layfield demonstrated that it is still possible to provide color commentary that is both entertaining and informative. I like hearing the various wrestling promotions that different "WWE Superstars" have worked. He also seems to have a clear set of ideals that he holds the wrestlers to, rather than blandly shilling for either the face or heel exclusively.

Bobby California: FACT. Truth, Gospel, Scripture, the Factiest fact I've ever encountered. I don't know how much stronger I can say this. JBL is the guy to be in Raw's announce booth full time. It's been years since any announcer in wrestling has balanced being entertaining and putting guys over as well as JBL does. Probably as far back as Bobby Heenan before he left for WCW. It will be a nice moment when Jerry Lawler walks out the first time he comes back to announce Raw, but the honest truth is this: five minutes later he'll be back to announcing, the feeling will begin fading and we'll all remember Jerry Lawler is terrible and has been for a very long time. It may very well come across callous 10 days removed from him having a heart attack during Raw, but the show is a lot better with JBL and without The King. And the truth is that Lawler has repeatedly said he doesn't even like announcing. WWE needs to find some place to use King's vast knowledge of professional wrestling and undeniable skill outside both the ring and the announce booth, whether it's as an agent or a manager or something else. Jerry Lawler needs to step away from the booth, and maybe JBL won't want a full time return but somebody needs to take that spot next to Michael Cole on the A show.

Brandon Hodgson: FACT. Absolutely fact. I thoroughly enjoyed his time on Smackdown when he was a heel commentator on Smackdown back in 2006 and 2007. He could work well nowadays as that same heel commentator with Cole shifting back to being the face commentator that he had been up until the past couple of years. Whether it be on Raw or Smackdown, JBL needs to be on TV. His commentary on this past Monday's Raw proved that.

Score: Fact 5-0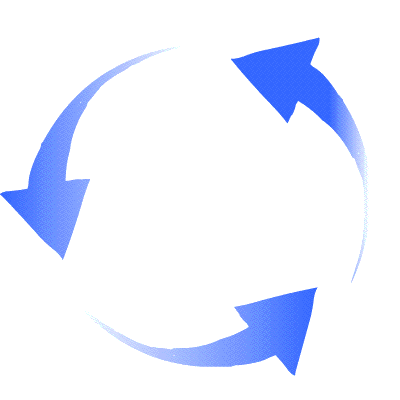 SWITCH!
5. Austin Aries will still be TNA Champion after Bound For Glory.


Brandon Hodgson: FACT. If anyone but Jeff Hardy had won the BFG series I would have said fiction. But I have to go with fact on this. With the recent reports coming out about TNA essentially throwing Hardy a bone so to speak by having him win the BFG series due to the reported end of Hardy's TNA contract, I think Aries retains. If Bully Ray or James Storm had won it, then I could have questioned the possibility of Aries retaining the TNA world title but not with Hardy winning it.

Bobby California: FICTION. TNA and Jeff Hardy are allegedly in negotiations for a new contract. Jeff allegedly wants to go back to WWE. TNA is really stupid. All of these things probably add up to TNA giving Jeff the belt. I would suspect that unless Jeff outright tells TNA there is no chance of him signing a new contract, than he's going to get that belt. And he might anyway, because like I said TNA is dumb.

Hammond Eggar: FACT. I'm perhaps the only person who thinks having Jeff Hardy win the BFG Series was actually the right move. Aries is a rookie babyface champion, and as such, needs to establish himself at the main event level. Samoa Joe has nothing to prove by winning the title at BFG, and James Storm has a readymade feud to pickup with Bobby Roode. While Bully Ray is a sexy pick, you don't want people pulling for the heel challenger in a match like that. By having Aries go over Hardy, you establish A-Double as a legitimate main eventer by defeating a former world champion. As for Hardy, who we're told is number one at the merch table without the strap, he isn't really in danger of losing his fanbase, win or lose.

Dino Zucconi: FACT. I think they're finally figuring out what TNA fans want- ANYthing but the same shit the WWE does. Aries is a great example of this.

Sam Smith: FICTION. If the winner of the BFG series loses two years in a row, it's going to start making the whole thing a bit pointless. I don't agree with the choice of winner - I would have picked Bully Ray myself, and would have preferred any of the other 3 before Jeff Hardy, but there you go. The deal this time seems to be something of a redemption story for Jeff, and to be fair, he's been doing pretty well since his meltdown at Victory Road last year. What better way to cap off a return from rock bottom than winning the title at the biggest event of the year? Tough luck for Austin Aries I guess. I can see him turning heel again after losing the belt. Then again, this is TNA, so who knows what swerves they could be planning.

Score: Fact 3-2

6. The Bobby Roode vs. James Storm feud doesn't need the TNA championship involved to be interesting.



Brandon Hodgson: FACT. Not every great feud needs to have a world title be on the line for the feud to be interesting. The Jericho-Michaels feud in 2008 showed us this. While it is nice in certain circumstances for there to be a world title on the line in a feud, Storm-Roode doesn't really need it. The history these two have together as Beer Money coupled with how things have gone between them since the dissolution of the tag team shows that a great feud doesn't need a world title for it to be great. While some would argue that it would be great for the feud to have a world title on the line, I think that this feud can be just fine without it.

Bobby California: FACT. It doesn't need it to be interesting but TNA completely screwed the pooch here. This is classic TNA. They spend a year building to a match. They make sure the title is an integral part of the personal issue between the two men. They have James Storm come back and get into position to win the BFG Series to redeem himself while also building Storm up as dominant champion. And then they decide to put the belt on Aries, who was great all year but didn't have a natural beautifully built feud to go into TNA's biggest show of the year. Classic TNA here, they have the ball on a tee and they still strike out. I'm sure Roode and Storm will do what both have them have done for years in TNA and turn lemons into lemonade but this could have been something great and instead will be something good but likely forgettable.

Hammond Eggar: FACT. I had thought that having Storm win the BFG Series and putting the belt back on Roode was frankly too predictable. These two have proven that they can hold a crowd in the palm of their hand with or without the title being on the line. You add one more high-profile match to Bound For Glory and keep Aries in the title spot.

Dino Zucconi: FACT. That doesn't make me any happier that after dicking Cowboy out of his first reign, then doing a screwjob at Lockdown, that the only payoff is Roode getting his, and NOT Storm getting his belt back. Regardless, the feud is interesting enough.

Sam Smith: FACT. The history is there, the animosity is there, the crowd interest is there. Storm vs. Roode has actually been built up pretty well for quite a while, so the payoff should be good regardless of whether it is for the belt. If the title was involved, it would make it even more exciting, don't get me wrong, but it doesn't NEED it. These two have hated each other for so long now that people are invested enough anyway. I'm certainly looking forward to seeing the feud come to a head, with or without the title.

Score: Fact 5-0

7. 411's coverage of Ring of Honor's iPPV technical issues has been fair & balanced.




Brandon Hodgson: FACT. Absolutely 100% fact. First, ROH blames their I-PPV issues on GFL and they decide to have the shows be produced in-house. Then when ROH has the issues happen again, who can they blame? Nobody but themselves. I'll admit that I haven't followed ROH very much for the past 6 months (mainly because ROH TV isn't carried where I live now) but even when I did the product just didn't seem the same as it did prior to the Sinclair deal. When I heard that there were some people saying that 411 was biased against ROH, it sounded like one of the more asinine things ever. 411, for the most part, doesn't break news, they just report it. I wholeheartedly believe that 411 has been fair and balanced when it has come to ROH and their coverage of ROH's IPPV issues.

Bobby California: FACT. Am I really answering a question not about wrestling but about this site's coverage of wrestling? Okay. But anyway without having seen all of the coverage; anything up to outright blasting ROH is perfectly fair. The truth is they haven't had an iPPV without technical issues in a very long time. They've always apologized (and pushed the blame off on someone else) and even given the paying fans rewards to make up for their crappy experience, but the truth is it is a problem and though I don't have the numbers in front of me I'd bet it is hurting their bottom line. And to me those technical problems aren't half as important as the fact that frankly the product itself is absolute garbage. ROH has fallen off a cliff, I went to almost every ROH show in NYC for about 3 years with a group of friends, and the honest truth is there's almost no chance of us going to the next one, and we didn't even consider the last one. And I'd personally consider buying an iPPV an absolutely laughable idea. ROH needs an absolute overhaul. They need to get their shit together on the iPPVs, they desperately need a roster overhaul and perhaps most importantly they need a creative overhaul. I don't claim to have any insight to the inner workings of ROH creative, but whether it's Delirious or Jim Cornette, or both someone's got to go.

Hammond Eggar: FACT. Reporting that Ring of Honor is having yet another issue with iPPV is no different than reporting that Tammy Sytch has once again made the mugshot gallery on TMZ. Repetition doesn't imply bias.

Dino Zucconi: FACT. Umm, I'm gonna say Fact, because I don't recall any scathing pieces against it. Are people really crying about the lack of fair and balanced coverage for a promotion sucking at iPPVs?

Sam Smith: FACT. RoH still put out some great wrestling, but it is undeniable that they have lost some of the magic they had a few years ago. The constant iPPV technical problems don't help, annoying existing viewers and putting off those who are considering getting into the promotion. Perhaps a little slack should be given, considering the company is nowhere near as big as WWE and TNA, but at the same time, if RoH wants to play with the big boys, they need to get their shit together. If a promotion has myriad technical difficulties on their iPPVs, they should be called out on it. I enjoy RoH and I really do hope they get back on track, but right now they do have some issues they need to fix.

Score: Fact 5-0

8. You're interested in seeing the Powers of Pain vs. Demolition in 2012.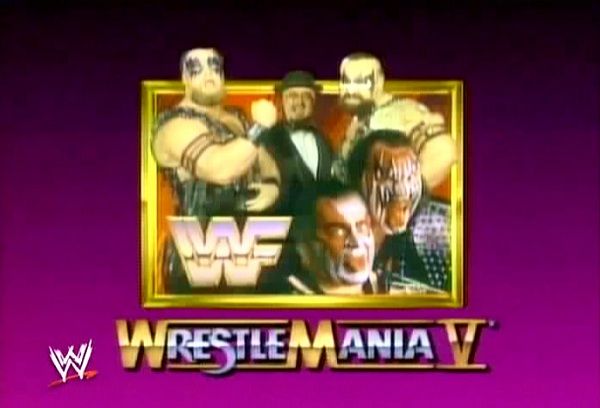 Brandon Hodgson: FICTION. If this were 15-20 years ago I'd say fact. But nowadays, seeing these guys wrestle, even if it is just as a part of a show like King of Trios, is nice if for nothing more than the memories we have of seeing these teams wrestle against each other. As wrestling fans we always reminisce about how things were better in the past and how we'd like to see some of the great matches in the past be recreated today. But outside of the great moment that we get from seeing teams like this at shows like King of Trios, I really don't want to see teams like this nowadays unless they are putting over a young up and coming tag team.

Bobby California: FACT. I purchased all three nights of King of Trios within an hour of them being posted on Smart Mark Video's site, so less than 24 hours after the shows ended. That's how excited I am for King of Trios. Granted I didn't purchase the shows purely to see Powers of Pain vs. Demolition, but I can't deny looking forward to the match up as part of the experience. Chikara is the company everyone should be watching (and PWG too) and King of Trios is when Chikara shines most brightly. Nobody is capable of doing the type of event Chikara does in King of Trios and having it work nearly as well. Not even WWE. Everybody who considers themselves a fan of professional wrestling should be at least giving these shows a try. Don't be put off by the wrestling ants (especially since said wrestling ants are absolutely fantastic performers.) or the other general wackiness. Nobody puts on a show like Chikara.

Hammond Eggar: FICTION. I looked Bill Eadie (Ax) up; he's sixty-friggin'-four years old! I remember when Bryan Adams was added to Demolition because Ax was having health issues--and that was twenty-two years ago. Jerry Lawler has proven that it is possible to work a match well into your AARP years; however, he's the exception, not the norm.

Dino Zucconi: FACT. Anywhere Demolition is, I'm interested.

Sam Smith: FICTION. Everybody loves a bit of nostalgia, and an old wrestler or two making an appearance at an indy show can really make it seem special. When it comes to the actual wrestling though, I'd far rather see young, modern talent as opposed to the legends of old, barely able to throw a punch anymore. That said, as long as the old wrestlers in question are still happy to do it (and medically sound), there will always be a market for it, with older fans looking to relive a bit of their youth. That's fine, it's just not for me.

Final Score: Fiction 3-2

Thanks so much to everybody that participated! Some questions had some agreeance, but others had plenty of diverse opinions. Give us your diverse opinions down in the comment section, and we'll be back next week with more Fact or Fiction!


Remember to go to TigerFlashGames.com and play addictive, free flash games when you're bored at work, school, or whenever!


comments powered by