SPOTLIGHTS
Wrestling's 4R's 09.28.12: WWE Raw & ROH on Sinclair Reviewed
Posted by Tony Acero on 09.28.2012

An injured John Cena came face to face with CM Punk, The Ryback sent The Miz a message, the Big Show made his return and much more! Wrestling's 4R's breaks down the Right, the wRong and the Ridiculous of WWE Raw & ROH on Sinclair!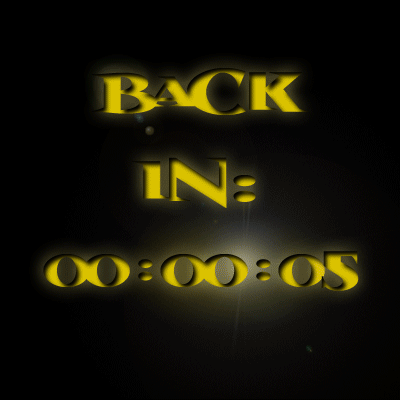 How the 4R's of wRestling Work!
Here is a quick explanation of the 4R's. The column will run TWO times a week, THREE if there is a PPV to review. We will group our feelings on the shows in various categories: The Right, the wRong and the Ridiculous. The Right is stuff that worked very well: a great promo, a great match and so on. PuRgatoRy is a section between the right and wrong. It shows equal traits from both sides that cannot be ignored and need discussed. It is not a bad place per say, as things can get remedied or go the wrong way the very next week. The wRong is what it sounds like: bad matches, bad or boring promos and so on. The Ridiculous is stuff that had no right on TV: Stupid angles and so on. And there is always a possibility of a 5th R, which is as bad as they come. This column is supposed to be analytical, and at the right time very critical of the shows, it was the whole reason it was created. This is not a "mark" column, nor a "smark" column, our goal is to analyze the show from many different fronts, reward the good and call out the bad. We will not apologize for our opinions, they are as they are, whether positive or negative.
---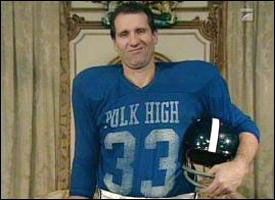 Let's rock…

By: Shawn S. Lealos


ROH Television 09.22.12:
QUICK RESULTS:
* Roddy Strong def. Mike Mondo
* QT Marshall won a four-way for a ROH contract
* Adam Cole def. Brutal Bob Evans
* Eddie Edwards and Sara Del Ray def. Mike Bennett and Maria Kanellis



THE RIGHT:
Roddy Strong def. Mike Mondo - I should never be surprised to say this after a Roddy Strong match, but holy hell that was a great match. I have heard a lot of people talk crap about Mike Mondo and see some writers who cover ROH bash him. Those guys are idiots. Mondo is one of the most improved wrestlers in ROH. He is small, but he is incredibly innovative. I don't know for sure, but I would assume Mondo and Dolph Ziggler had the same trainers because they have a very similar mindset when it comes to putting on a unique match with great action. Mondo really looked good here and Roddy always looks good, so it was a win-win. Roddy broke his nose early in the match, after a Mondo head butt, and that worked well with the match. Roddy got beat up a lot and it was not until Mondo hurt himself (he went to the entrance and then took a running start to head full steam into Roddy, hurting his shoulder worse than he hurt Roddy) for Strong to pick up the win. Great, great, fun match.

Mike Bennett promo / Jay Lethal promo - This was a really good promo by Mike Bennett. They showed Mike Mondo beating up Bennett awhile back and then showed the kiss to Maria. Bennett was all business in this promo and it was actually one of his better promos, ignoring the arrogance and just being a bad ass. He has all the charisma in the world and it shined through in this promo. After that, Jay Lethal talked about his upcoming match with Davey Richards and this new attitude suits Lethal well. He really has the Ric Flair promo nuance down perfect. Here he told the story of the little pigs and reminded the American Wolf that, at the end of that story, they killed the wolf.

Eddie Edwards and Sara Del Ray vs. Mike Bennett and Maria Kanellis - This match was great fun and had one of the best endings ever. It was a mixed tag, which means men can fight men and women both. This worked perfectly for the storyline because Eddie refused to manhandle Maria but Bennett had no problems fighting Del Ray. However, Del Ray stood her ground and knocked the crap out of Bennett with a ton of great kicks. She proved that she could fight anyone, male or female, and look good doing so. Losing her to the WWE is a tragedy because the WWE only cares about Barbie dolls and not real wrestlers and Sara Del Ray will be wasted there. The end was fantastic. Edwards had Bennett trapped in the Achilles' Lock and Maria came in and slapped him twice. He never flinched and just smiled, refusing to release the hold. That is when Sara attacked Maria and put her in the ankle lock. Maria escaped under the ring and Sara followed. After that Bennett got the upper hand until Sara came out from under the ring holding Maria's wrestling outfit, meaning Maria was left under the ring nude and unable to help. Edwards locked in the Achilles' Lock again and got the win. The fans chanted "Thank you Sara" to end the show. Awesome end to one of the best-mixed tag matches I have seen in a long, long time.




PURGATORY:
Michael Elgin and Truth Martini promo - This just felt weird. Elgin did a good job talking for himself and then Truth piped in that or didn't matter if it was Elgin or Roddy Strong, because the title would come home to the House of Truth. Elgin countered that it was not about the HOT or Roddy. He said Truth always puts all his eggs in Roddy's basket when he should be backing Elgin. I understand where they were going, it just didn't come across well when they talked back and forth.



THE WRONG:
QT Marshall wins ROH contract - Last week I mentioned how the Kevin Steen title match footage made me really want to see that match in its entirety. This week, there was a four-way for a Ring of Honor contract. Much like the Steen match, it started in progress and then shows some highlights of the match. From the footage, Matt Taven looked really good, as did Vinny Masgelia. There was almost no highlights of Antonio Thomas and the stuff with Marshall was limited to him taking some big falls and then getting the win with a running Dominator. I just didn't like this one because, for young guys like this, you need to show them on TV and not just with highlights. I don't care about any of them enough to care about seeing the match in its entirety, so this was a waste of time.

Bob Evans vs. Adam Cole - Why would you put the TV champion against Brutal Bob Evans on an iPPV? They even said this was his first PPV appearance after a 21-year career. I can believe that. I like Old School, but Evans is just boring. Kevin Kelly compared him to Killer Kowalski and somewhere Triple H is rolling over in his grave. At least it was short and Evans tapped out to the figure four.



THE RIDICULOUS:
Nothing




The 411


The two full matches were fantastic. The two partial clips of matches were not. The promos were overall decent as well, and it is strange how much more enjoyable ROH TV is when Jim Cornette is not on it. However, based on the Mike Mondo vs. Roddy Strong match and the mixed tag main event, this show was easily a quality recommendation. Next week is one more Road Rage TV card and then we are back live after that with the Survival of the Fittest tournament.

SHOW RATING: 7.0



---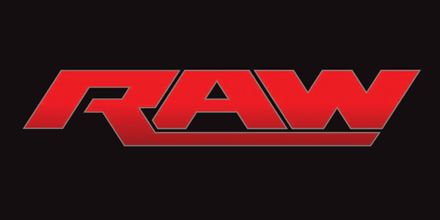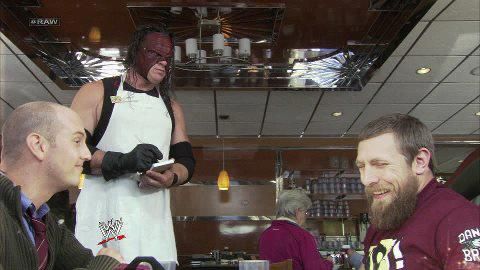 By: Tony Acero


WWE RAW 9.24.12:

QUICK RESULTS
- Dolph Ziggler Defeated Kofi Kingston [***1/2]
- The Primetime Players Defeated Santino Marella and Zack Ryder [NR]
- Ryback Defeated The Miz [*]
- Wade Barrett Defeated Tyson Kidd [*]
- Sheamus, Sin Cara, and Rey Mysterio Defeated Alberto Del Rio, David Otunga, and Ricardo Rodriguez [**]
- Eve and Beth Phoenix Defeated Alicia Fox and Layla [NR]
- Tensai vs Brodus Clay ends in a No Contest [NR]


THE RIGHT:
REFS BE MESSIN UP EERRYWHERE: We start the show with Heyman and Punk going over the match from last week when the referee missed the foot of Punk being on the rope. Heyman wanted an apology for Punk, and calls out the young ref to apologize. The allusions to the refs of the NFL temp refs were blatant but funny, which is surprising because I thought they were going to bang it over the head of us. Punk's berating of the ref, Heyman's usual goodness, and AJ being on the screen made it all Right. Punk's took his little fling with AJ to a whole new level that really brought out the dastardly (which, of course, got some cheers from the males of the crowd), with the cherry on top of Heyman mockingly proposing to AJ.

The goal here was to make Punk a stronger heel, and I feel they are doing so more and more each week. While I didn't agree with the turn, they're doing everything they can to assure that the fans hate him and I'd say they're doing a good job. It's a shame, however, that the foil to the heel Punk is a Cena that just doesn't do the job...

ZIGGLER AND KOFI: If you're a fan of Smackdown, then you've seen these two go at it over and over and over again. It's very telling, then, that tonight's match between the two was nothing short of amazing. These guys put on a hell of a match that - even if no one considered Kofi winning - really put him in a great light. This is further proof that a strong match that puts two people on equal playing fields can build up one person without damaging the other. It's the difference between the monster push that they've been using for some time, and could go a long way in building Kofi up if need be.

PRIMETIME SQUASH: With Kane and Bryan doing their skits and winning the tag titles, I really assumed the tag teams of the WWE were going to flounder. It appears the WWE wants to prove me wrong, and so far they have. I'm excited to admit me being wRong here, mainly because it means they may very well be serious about tag teams. With that being said, having an actual team beat a tandem team of Santino and Ryder was most definitely the Right decision.

FOLEY-PUNK PROMO A lot of rumblings about this promo that marked it as a huge moment and a strong showing from Foley and Punk. I won't go so far as to say that it was the best thing EVAR, but it had it's moments. Foley pointing out how long he held his titles consecutively was a nice juxtaposition to Punk's 300+ days, pointing out that numbers don't mean a thing when people look back on history. It was a more compelling argument than the "I don't respect you, no matta what" Cena argument, and was a good usage of Foley, but I don't think it was as strong as they expected and wanted it to be.



PURGATORY:
RYBACK...: The Ryback experiment hits full force tonight with a quick disposal of The Miz, our Intercontinental Champion. Of course, I found this a bit deplorable. At the end of the show, however, Ryback was there to stand over the fallen Mick Foley, protecting him from Punk. It appears that this is an insurance policy in case Cena is unable to compete come Hell in the Cell, and although I think it could work, it's almost noticeable that Ryback is nothing but a placeholder. I want to see where this is going, because the last monster-like guy who was thrust in the main event was very, very strong.

I will say another thing that seems almost necessary to point out; this new position of Ryback may very well have me eating my own words. I'll explain more in the 5&1, but if this is done right, then it'd be a tall glass of shut up juice for me.

BARRETT BARRAGE CONTINUES: Wade is getting the Brodus/Ryback push right now, where he comes to beat everyone he meets in convincing fashion until he is able to challenge for something greater. It's boring and predictable, but Barrett looks pretty good doin it, so he'll stay here until we get some actual storyline.

SIX MAN TAG: Did Teddy Long make this match? Anyways, with Otunga and Ricardo in this match, it lacked a lot of actual fluidity. Aside from that, it seemed old, and that's not something that you want to use to describe a match. I'm not even sure I can fully explain the match other than it felt uninteresting. A match with Rey and Sin Cara should never be considered as such, but for whatever reason, I just didn't feel it. I will say, however, that Ricardo is hilarious in his antics, and the moments with Del Rio against anyone else were pretty solid.

DIVA SQUASH: Although the storyline here seems like they are trying to build towards something, the matches are still lacking. I find it so odd how they can add a freakin hour to the show yet still find a way to give us at least three squash matches per episode. Anyways, lovin the interest in the story, but disliking the interest in the wrestling.

MORE OF THE SAME: Although Punk is changing up his heel shtick more and more as weeks go by, Cena continues to be Cena. Although, I won't go so far as to claim there is some sort of conspiracy with Cena and his new pink gear, I will point out how obvious it is that he and the WWE are doing the best they can to get it mentioned. It's not wrong to help any type of charity (even if the Susan G. Komen charity isn't the most reputable), but it does - at times - feel like a crutch for Cena to help stand up. From his pointing of the hat to the "real men wear pink" tagline that he dropped, it's a bit too much at times, (Especially considering he is now the ONLY one who can wear Pink...).

KANE/BRYAN: I know a lot of people find this the best thing that the WWE is doing, and I find certain moments of the sketches funny, but taking it all as a whole, I can't put it in the Right. First off, the whole Harry Met Sally moment has been done before, even by the WWE, so it did absolutely nothing for me. It also just wasn't funny, in my opinion. The rest of the restaurant skits were ok, just not hilarious, and certainly not as funny as the WWE thinks we think it is. The only thing they have going for them here is the delivery from both Kane and Bryan. They've got comedic timing that is not easy to find, particularly within a WWE superstar.



THE WRONG:
TENSAI/CLAY/SHOW: Does anyone want to see any combination of the three here?



THE RIDICULOUS:
NOTHING



The 411


Tonight had a great match between Dolph and Kofi, some good shit with Heyman and Punk, and Mick Foley cutting an ok promo. I've said it before; if this were a two hour show, it may have been pretty strong, but with all the fluff around the goodness, it came off as average. There was a real lack of quality in terms of wrestling, with the exception of the opening match, and I'm not sure we learned anything new tonight. I'm really curious to see where - if anywhere - Ryback is going, but that's all I really got out of this week's RAW

SHOW RATING: 7.0





---


YEAR IN REVIEW (PPV) by Csonka:
TOP PPVs:
* Chikarasaurus Rex: How to Hatch a Dinosaur iPPV 8.4
* TNA Destination X – 8.3
* DGUSA Open the Ultimate Gate 2012 iPPV - 8.2
* DGUSA Mercury Rising 2012 iPPV - 8.1
* WWE Extreme Rules - 8.0
* EVOLVE 13 iPPV - 8.0
* ROH Border Wars iPPV - 8.0

* WWE WrestleMania 28 - 7.9
* DGUSA Enter the Dragon Gate 2012 iPPV - 7.8
* TNA Hardcore Justice – 7.7
* DGUSA Untouchable 2012 iPPV - 7.6
* ROH Best in the World iPPV - 7.5
* ROH 10th Anniversary iPPV - 7.4
* TNA Slammiversary – 7.4
* ROH Showdown in the Sun: Night One iPPV - 7.4
* EVOLVE 12 iPPV - 7.3
* TNA Sacrifice – 7.2
* EVOLVE 16 iPPV - 7.1
* WWE Money in the Bank - 7.0
* EVOLVE 17 iPPV - 7.0
* EVOLVE 14 iPPV - 7.0
* EVOLVE 11 iPPV - 7.0
* ROH Boiling Point iPPV - 7.0

* WWE Summerslam - 6.9
* EVOLVE 15 iPPV - 6.8
* TNA No Surrender – 6.7
* WWE Night of Champions - 6.6
* TNA Victory Road – 6.5
* TNA Against All Odds – 6.5
* WWE Over the Limit - 6.5

* CZW Down with the Sickness iPPV 5.0
* TNA Genesis – 5.0
* WWE Royal Rumble - 5.0

* WWE No Way Out - 4.9
* WWE Elimination Chamber - 4.0

* TNA Lockdown – 3.0


TOP PPV MATCHES:
* From The ROH Showdown in the Sun: Night Two iPPV –ROH Title Match: Davey Richards vs. Michael Elgin [****¾]

* From WWE Over the Limit - WWE Title Match: CM Punk vs. Daniel Bryan [****½]
* From WWE WrestleMania 28 - Hell in a Cell: The Undertaker vs. Triple H [****½]
* From DGUSA's Untouchable 2012 - CIMA and AR Fox vs. El Generico and Samuray Del Sol [****½]

* From WWE Night of Champions – WWE Title Match - John Cena vs. CM Punk [****¼]
* From DGUSA's Enter the Dragon Gate 2012 iPPV – I QUIT Match: Johnny Gargano vs. Chuck Taylor [****¼]
* From TNA Slammiversary – Tag Team Title Match: Kaz and Daniels vs. Kurt Angle and AJ Styles [****¼]
* From WWE Extreme Rules - World Title Match: Daniel Bryan vs. Sheamus [****¼]
* From DGUSA's Mercury Rising 2012 - Low Ki, BxB Hulk and Akira Tozawa vs. Ricochet, PAC and Mazaaki Mochizuki [****¼]
* From EVOLVE 11 iPPV – Fit Finlay vs. Sami Calihan [****¼]
* From TNA Destination X – TNA Title Match – Austin Aries vs. Bobby Roode [****¼]

* From TNA No Surrender – AJ Styles and Kurt Angle vs. Christopher Daniels and Kazarian [****]
* From TNA Hardcore Justice – Bound for Glory Series Ladder Match – AJ Styles vs. Christopher Daniels vs. Kurt Angle vs. Samoa Joe [****]
* From TNA Hardcore Justice – TNA Title Match – Austin Aries vs. Bobby Roode [****]
* From DGUSA's Enter the Dragon Gate 2012 iPPV - Open the United Gate Tag Team Title Match: AR Fox and CIMA vs. Rich Swann and Ricochet [****]
* From WWE Extreme Rules – John Cena vs. Brock Lesnar [****]
* From WWE Money in the Bank- WWE Title Match: Daniel Bryan vs. CM Punk [****]
* From WWE Extreme Rules - WWE Title Match: Chris Jericho vs. CM Punk [****]
* From EVOLVE 11 iPPV – Low Ki vs. El Generico [****]
* From EVOLVE 13 iPPV – El Generico vs. Sami Calihan [****]
* From DGUSA's Untouchable 2012 - Open the Freedom Gate Title Match – Johnny Gargano vs. Akira Tozowa [****]
* From DGUSA's Mercury Rising 2012 - Open the Freedom Gate Title Match – Johnny Gargano vs. Masato Yoshino [****]
* From DGUSA's Open the Ultimate Gate 2012 - Open the United Gate Tag Title Match: Chuck Taylor vs. Johnny Gargano vs. Ricochet and Masato Yoshino [****]
* From DGUSA's Open the Ultimate Gate 2012 – Akira Tozowa vs. Masaaki Mochizuki [****]
* From WWE WrestleMania 28 - WWE Title Match: CM Punk vs. Chris Jericho [****]
* From The ROH Best in the World iPPV - Hybrid Fighting Rules: Adam Cole vs. Kyle O'Reilly [****]
* From The ROH Showdown in the Sun: Night One iPPV – Last Man Standing Match – Kevin Steen vs. El Generico [****]
* From TNA Sacrifice – AJ Styles vs. Kurt Angle [****]
* From TNA Destination X – Last Man Standing Match - AJ Styles vs. Christopher Daniels [****]
* Chikarasaurus Rex: How to Hatch a Dinosaur iPPV – Ladder Match: Gran Akuma vs. Icarus [****]
* From EVOLVE 17 iPPV – Samuray Del Sol vs. El Generico [****]
* From EVOLVE 15 iPPV – Samuray Del Sol vs. El Generico [****]
* From EVOLVE 14 iPPV – Samuray Del Sol vs. El Generico [****]
* From DGUSA's Enter the Dragon Gate 2012 iPPV – I QUIT MATCH: Johnny Gargano vs. Chuck Taylor [****]
* From DGUSA's Enter the Dragon Gate 2012 iPPV – Open the United Gate Tag Team Title Match: AR Fox and CIMA vs. Rich Swann and Ricochet [****]

* From EVOLVE 17 iPPV – Ricochet vs. AR Fox [***¾]
* From WWE Night of Champions – Randy Orton vs. Dolph Ziggler [***¾]
* From WWE No Way Out – WWE Title Match – CM Punk vs. Kane vs. Daniel Bryan [***¾]
* From TNA Destination X – Bound For Glory Series Match: Kurt Angle vs. Samoa Joe [***¾]
* From TNA Slammiversary – X-Division Title Match: Austin Aries vs. Samoa Joe [***¾]
* Chikarasaurus Rex: How to Hatch a Dinosaur iPPV - Campeonatos de Parejas Match: Chuck Taylor vs. Johnny Gargano © vs. The Young Bucks [***¾]
* Chikarasaurus Rex: How to Hatch a Dinosaur iPPV - Lucha de Apuesta: Mask vs. Hair Match: Hallowicked vs. Tim Donst [***¾]
* Chikarasaurus Rex: How to Hatch a Dinosaur iPPV - Eddie Kingston, Mike Quackenbush, Jigsaw, Soldier Ant & Green Ant defeated 17, The Shard, assailANT, combatANT, deviANT [***¾]
* From TNA Sacrifice – Austin Aries vs. Bully Ray [***¾]
* From TNA Lockdown – Bobby Roode vs. James Storm [***¾]
* From WWE Over the Limit – World Title Match – Sheamus vs. Chris Jericho vs. Randy Orton vs. Alberto Del Rio [***¾]
* From WWE WrestleMania 28 – The Rock vs. John Cena [***¾]
* From The ROH Best in the World iPPV – ROH World Title Match: Davey Richards © vs. Kevin Steen [***¾]
* From The ROH Border Wars iPPV – ROH World Title Match: Davey Richards © vs. Kevin Steen [***¾]
* From The ROH Showdown in the Sun: Night One iPPV – ROH World Title Match: Davey Richards © vs. Roderick Strong vs. Eddie Edwards [***¾]
* From TNA Victory Road – Kurt Angle vs. Jeff Hardy [***¾]
* From TNA Against All Odds - TNA X-Division Title Match: Austin Aries vs. Alex Shelley [***¾]
* From The ROH 10th Anniversary iPPV - Eddie Edwards & Adam Cole vs. Davey Richards & Kyle O'Reilly [***¾]
* From DGUSA's Mercury Rising 2012 – El Generico vs. Lince Dorado vs. Rich Swann vs. Cima vs. Chuck Taylor vs. Samurai Del Sol [***¾]
* From EVOLVE 12 iPPV – Fit Finlay vs. Jon Davis [***¾]
* From EVOLVE 12 iPPV – AR Fox vs. Sami Calihan [***¾]
* From EVOLVE 13 iPPV – Low Ki vs. Jon Davis [***¾]
* From EVOLVE 13 iPPV – DGUSA Open the Dream Gate Title Match: Johnny Gargano vs. AR Fox [***¾]
* CZW Down with the Sickness iPPV - Title Unification Ladder Match: AR Fox (CZW Junior Heavyweight Champion) vs. Dave Crist (CZW Wired Television Champion) [***¾]

---
If you haven't already, make sure you bookmark 411 or better yet, set us as your homepage! As always, thanks for choosing 411 for all of you pop culture needs!


NEW PODCASTS:
The Bad Movie Review Club: Metal Tornado: Sean Comer joins the Man Cave for our September edition of the Bad Movie Review Club. This month we take a look at Metal Tornado, which, as the title effectively states, is a movie about a metal tornado. We'll review the movie in detail and give our thoughts on the acting, the plot, and whether or not a metal tornado is even scientifically possible. Plus at the end of the podcast we'll unveil the October pick for the Bad Movie Review Club. You can check out the show at this link.

Thoughts From The Man Cave: The Current State of Rap: Deshaun Sheppard joins the Man Cave to talk about the current state of rap music. We'll review some of the big albums from this past year including Cruel Summer, Welcome To: Our House, and Life is Good. We'll also talk about the current state of hip hop and how artists like Lil Wayne and Nicki Minaj suck while young artists are getting too caught up in beef, which is leading to killings. Make sure to check out AMP Entertainment and their artist Results at OneVerseAway.com! You can check out the full show at this link.

The 411 on Wrestling: Friday Funtacular Show: The 411 on Wrestling returns tonight at 10:30PM ET with your hosts Steve Cook and Larry Csonka! Discussing of the current ROH product, and their issues with iPPV. Column of Honor's Ari Berenstein will join the show to discuss the situation from the standpoint of someone that has been a longtime supporter and fan of the ROH product, and why the way that ROH handled the situation was so bad. Independent wrestler Tony Sly also joins the show, discussing the situation from the side of a wrestler, and what wrestlers expect from promoters when they sing on for shows. Plus discussion of the latest edition of WWE Smackdown and much more! You can check out the show at this link.

Thoughts From The Man Cave: UFC 152 Review : Samer Kadi joins the Man Cave to look back at UFC 152: Jones vs. Belfort in a podcast that lasts way too long. We'll spend a ton of time dissecting Jon Jones' performance against Vitor Belfort and point out how he can still improve despite already being one of the best fighters in the world. Then we'll take a look at the rest of the card including Demetrious Johnson's outstanding performance and Michael Bisping's typical performance. It's been awhile since we've done a review event, so we made up for a lot of lost time. You can check out the show at this link.

Thoughts From The Man Cave: Cook and Radulich Talk Tebow Time: Mark Radulich and Steve Cook join the Man Cave for a show that starts off on the right foot and then abruptly goes downhill. We'll start by talking about this past weekends Miami Dolphins vs. New York Jets game, which Cook and I had a partial bet on and Radulich attended live. We'll talk a lot about Tim Tebow, so be prepared. Then we'll discuss the rest of the NFL and fantasy football before going off on a ton of different topics. at this link.

Thoughts From The Man Cave: UFC on FUEL TV 5 Preview: Samer Kadi joins the Man Cave for a meaningless show that became even more meaningless less than 12 hours after we recorded. We'll preview this weekends UFC on Fuel TV 5 event, which has some decent fights but nothing that we're too excited for. We actually just spend the majority of the time burying Dan Hardy. Then we'll preview the now cancelled Strikeforce: Melendez vs. Healy card. Luckily we only spent about 5 minutes talking about the entire card so at least we didn't waste too much time on something that isn't happening. You can check out the show at this link.





TWITTER
Your heart is free. Have the courage to follow it…TO CSONKA'S TWITTER!

http://www.twitter.com/411wrestling
http://www.twitter.com/411moviestv
http://www.twitter.com/411music
http://www.twitter.com/411games
http://www.twitter.com/411mma



The 723rd edition is over…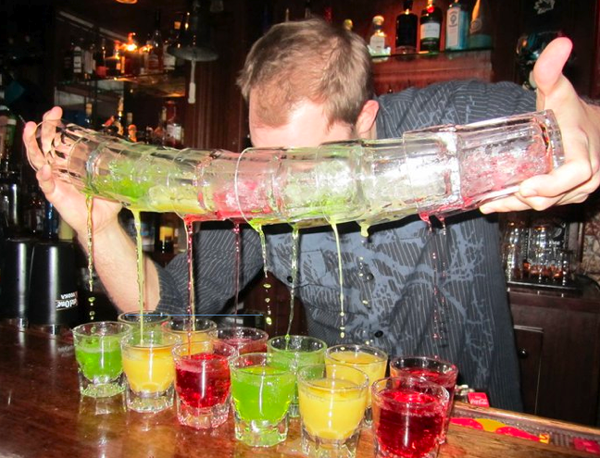 MIX MASTER: LEVEL 100
comments powered by