SPOTLIGHTS
The Tuesday Communique 10.23.12: Something Is Rumbling
Posted by Nick Marsico on 10.23.2012

RAW before HELL, news about Orton not being full-time, TNA going to the UK and Undertaker coming back. Plus, a feature on the 2013 Royal Rumble Match!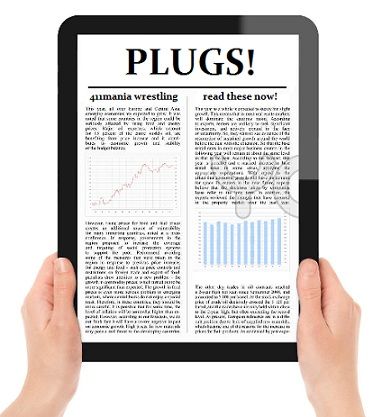 The Wrestling News Experience with Stephen Randle
The Wednesday Wrestling Week That Was with Sam Smith
Handicapping The News 10.19.2012 with Gavin Napier
The Wrestling 5 & 1: Molly Holly vs. Serena Deeb with Tony Acero
Moments That Changed Wrestling History: WrestleMania with Craig Wilson
The 8 Ball: Stupid WCW Moments with Ryan Byers
The Piledriver Report: SURPRISE, SURPRISE with Ronny Sarnecky
Shining A Spotlight: Payoffs with Michael Weyer
Ask 411 Wrestling: Shawn's Smile, Hogan's Break, Spike's Bleep with Mathew Sforcina
Hidden in Plain Sight: PWG, Heath Hatton, Sue Jackson, More with TJ Hawke
The Contentious Ten Scariest Gimmicks with Gavin Napier





Hey, sexy lady!
I like it when you dress up
Rather than dress down!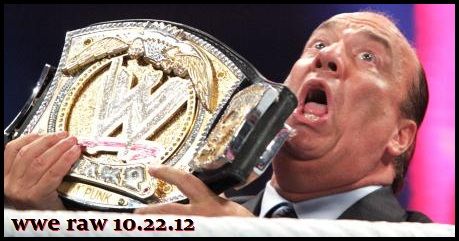 WWE RAW 10.22.2012 - East Rutherford, NJ


Tag Tourney Final: Rey Mysterio & Sin Cara v. The Rhodes Scholars
Hey, why aren't they wearing matching outfits? Rey's is pretty sweet though. I wonder if they will start acknowledging that Killer Kowalski's most famous trainee is Triple H when Sandow eventually turns face. Sin Cara was pretty shaky on that springboard moonsault but it worked and looked really good. Commercial... why go with a commercial 9 minutes into the show in the middle of a match but go 20 for a boring promo segment? FUCK! Rey cleans house after a hot tag and gets a double 619 and the splash, but Sandow saves Cody by "taking the bullet" as Cole put it (for some stupid reason) and dives under the ref's falling hand to block the three count. Hot finish as his interference earns him a kick in the head from Sin Cara but causes enough confusion for Rhodes to get Crossrhodes and the #1 Contendership. Rhodes Scholars def. Mysterio & Sin Cara, Crossrhodes - 11 min, **1/2

Non-title: IC Champ Kofi Kingston v. Michael McGillicutty
McGillicutty sighting on RAW! Not surprisingly, the Jersey crowd starts a small "Mr. Perfect!" chant for McG. After that, the crowd doesn't really care. Nothing happens and Trouble in Paradise ends it. Kingston def. McGillicutty, Trouble in Paradise - 2 min, *

- Why is Cena playing cheerleader for Ryback? It's weird. How about just keep the dude off TV and let Ryback be a silent killer on his own? The only thing that Cena can do for Ryback is get him residual boos, not crowd support. It's even worse in New Jersey, as the crowd either boos or no sells everything Cena is saying, which is clearly designed to amp them up. Punk, rocking the hoodie, interrupts and points out Cena's pandering to the Giants. Then Punk says the Giants suck and claims to be a San Francisco Giants fan. That can't be true! Crowd chants "overrated" at something, I think Ryback, and then Cena calls Punk to the ring since he's medically cleared. This whole thing is confusing and ridiculous. Punk strips down (which effectively, in wrestling, is suiting up) but only feigns bowing up and fighting Cena.

Non-title: US Champ Antonio Cesaro v. Justin Gabriel
Cesaro bails to tell us something condescending in Swiss so Gabriel flies out onto him, but that turns quickly as a pair of Very European uppercuts lead to a gutwrench throw and double stomp. The asshole NJ crowd starts a completely unnecessary "boring" chant. Cesaro hits an awkward one-armed powerbomb into the corner but the crowd gets into it a bit when Gabriel fights back, and moments later a 450 Splash gets him the... clean victory? Who saw that coming? Gabriel def. Cesaro, 450 Splash - 5 min, *1/2

- Vince McMahon brings out AJ to resign from her position as General Manager of RAW and it turns into a weird shoot-like tearful goodbye where she goes through her life story. It felt real, as if they were forcing her to apologize on national TV for something nobody knew about in some weird punishment scenario. Then Heyman interrupts with insults and says that somebody with "ruthless aggression" needs to be the GM, obviously suggesting John Cena for the role. Vince isn't a fan, and comes up with a brand new title, Managing Supervisor, and gives it to Vickie Guerrero. Enough with this silly shit already. Then she makes Punk v. Sheamus in a lumberjack match tonight. They just did one on Friday! Segment ends with Vickie accusing AJ of an affair (huh?) that obviously leads to a catfight. Moving on.

Ryback v. The Miz
Ryback throws Miz in the hard way and then throws him right back out after the bell rings. Back inside, Ryback pins him with the usual. Which makes exactly zero sense. The dude JUST lost the IC Title and has a rematch on Sunday. I get that the idea is that Ryback was able to so easily defeat a former champion, but really? Ryback def. The Miz, Shellshocked - 2 min, 1/2*

- Kaitlyn sneaks up on Eve and admits to rifling through her iPad and it ends with a snack table brawl! Layla makes her way into it as well.

- Big Show punches Sheamus' brawling buddy because Sheamus isn't taking him seriously enough. This is very true.

Daniel Bryan v. Dolph Ziggler
The crowd doesn't care a whole lot until Bryan does a sweet small package into the figure four, but the match is obviously strong. Ziggler suplexes Bryan inside out and Kane randomly comes out, signaling a commercial break. We return with the match still going on, thankfully, because I expected Kane to end it. Anyway, Bryan KILLS Ziggler in the corner with the running dropkick but a few counters lead to a SWEET jumping DDT. Ziggler misses the Billy Gunn Splash in the corner but NAILS the ring post and flies out of the ring. Ouch. Bryan follows with a tope suicida, but gets brought back inside with Ziggler popping up and hitting the X-Factor from the top rope. Wow. Bryan finally gets the buzzsaw kick after a bunch of earlier failed tries, but Kane's "Yes!" cheerleading distracts Bryan allowing a second rope Zig Zag to give Ziggler a win going into his loss against Ryback on Main Event. Ziggler def. Bryan, Zig Zag - 13 min, ***

- Matt Striker comes out to stop Team Hell No from arguing and will be hosting the "Newly Tag Game" at the behest of Vickie Guerrero. It's Hell No versus Rhodes Scholars after the break. MUST-SEE TV! I say that sarcastically, but it actually will likely be quite funny. Kane and Bryan argue over whether or not Kane loves rainbows. I was right! Rhodes Scholars refuse to participate, so Bryan celebrates joyously over being declared winner by forfeit. Crowd doesn't know what to do with all of this. Striker leaves the ring and acts like a dick, so Big Show throws him all the way across the stage on his way out for a match with Kane.

Big Show v. Kane
Joined in progress with Big Show controlling, but arguing with somebody in the front row allows Kane to fight back, but he runs into the huge spear. Where are the headlocks and drop toeholds? Big Show falls on Kane to get two after a failed attemped to break out of a bearhug which somehow prompts Kane to fight back. They trade punches and Kane hits the running DDT followed by the flying clothesline, but both only get two apiece. Rhodes and Sandow wander back out again (not egomaniacs like Kane, who always needs his music), which distracts Kane even though they barely even make it down to the ramp, and he gets punched in the face for it. The Rhodes Scholars do the beatdown after the match. Big Show def. Kane, WMD - 5 min, *

- John Cena wants to get AJ her job back by confronting the person who was allegedly fucking her, but it turns out it was him. Because they went out to a business dinner. Shockingly, AJ thinks Vickie started this whole ordeal. Cena says he'll make it better, because he just HAS to be involved in everything. I'm surprised he isn't trying to help Kaitlyn find out who Eve got to take her out.

- Back from commercial, Cena confronts Vince, who is just trying to leave for the night. This storyline sucks and Righteous Cena just makes it worse.

Alberto Del Rio v. Zack Ryder
Del Rio beats up Ryder, who fights back a little bit, but he misses the Broski Boot and is forced to tap. Alberto Del Rio def. Zack Ryder, Cross armbreaker - 2 min, *

- Crusader John is back, this time in Vickie's new office (why bother? The show's over in half an hour!). He bugs her and she's right. Cena asked her out on a date and then they went out. He says it was a business dinner, but what was the business, eh John?

- Dolph Ziggler blames John Cena for AJ losing her job. I bet it sadly won't lead to a feud. At least not the right one.

- Punk's not happy, but Heyman gives him a pep talk that seems to restore his confidence.

Non-title Lumberjack Match: WWE Champ CM Punk v. World Champ Sheamus
Big Show is wearing a hoodie! He's a Heyman guy! Punk tosses Sheamus and the heel lumberjacks let him back in with no problem. Sheamus tosses Punk out and the same heel lumberjacks surround him and throw him back in. Okay then. Nothing's going on, so Jim Ross talks about how big The Big Show is. Punk hits the springboard clothesline but the crowd is distracted by the whole lot of nothing going on outside of the ring. Sheamus gets tossed out of the ring again and this time the heels lay into him with the boots before giving him back to Punk for a 2 count. During the commercial break the same thing happened. The camera pans around the ring and we get a shot of Regal whispering something to Wade Barrett. Sheamus gets tossed AGAIN and the same thing happens, but this time the good guys intervene. Punk hits the Randy Savage double sledge from the top twice but gets a punch in the gut on the way down for his third try. Punk regains control and teases the Savage Elbow, but then he decides to jump off the top and deliver a regular elbow drop instead. The match goes back-and-forth for a while but Punk holds the advantage. They redo the finish from their great match on Main Event without the turnbuckle pad off, so Punk doesn't win. He misses the Savage Elbow and Sheamus gets two off the Irish Curse backbreaker. He gets the White Noise after successfully fighting off the lumberjacks on the outside, but Cesaro enters the ring to take the Brogue Kick for Punk, then Jinder Mahal gets taken out, but Big Show appears on the apron to chokeslam Sheamus and that's enough to end the contest. CM Punk def. Sheamus, Big Show chokeslam - 18 min, ***

- Ryback's music hits instead of Punk's, and here he comes! The lumberjacks don't let Punk get away and keep tossing him back inside after Ryback hits a move. That powerbomb was pretty swank. Show ends with Punk running away and Ryback standing tall.

Overall RAW Thoughts
As has been true every week since the inception of 3 hour RAW shows, a portion of this show just draaaaaaaaaaaaaaagged. I am wholly uninterested in the AJ/Vickie silliness and Captain Goodguy Cena's involvement doesn't help. Nothing else was outwardly bad whatsoever, and this was a pretty good hard-sell for the PPV. Well, Miz getting squashed by Ryback (did that need to happen) would go in Csonka's wRong (or Ridiculous, or both), but nothing else was terrible. The problem is, and continues to be, that the show runs so long that unless something monumental happens before the last segment, nothing really resonates and is memorable except for what happens in the last 5 minutes of the show. They really have to reconsider what they do with the first hour.





Impact Goes Back to the UK
Dixie Carter announced on Twitter that TNA will be running two shows in England this upcoming January, and both events will be TV tapings. That effectively puts them in the hole for a month, so it will be interesting to see if they try to do something a little different or if they'll just continue on with a business-as-usual approach. I did love the couple episodes they did from Wembley Arena earlier this year; the show actually seemed important. Four shows in two different big arenas will definitely give TNA a more big-time atmosphere to begin 2013. They really need to ditch the Impact Zone. They already (stupidly) run house shows on Thursdays, so why not just take the TV cameras and do it on the road that way? It doesn't even have to be live! Tape on Tuesday or Wednesday and air it on Thursday from a different location every week and the show automatically will have tons more energy and even if the quality stays average, it will appear to be signficantly more "must-see" TV. They should bring a very simple entrance set and some good lighting. The less it looks like WWE the better. Although it might not hurt them to look like a modernized version of 1990s WWF sets with a small entrance area at arena floor level and a video screen or two above it. I'm just tossing out a ton of ideas, but I have a feeling that the overwhelming majority will agree with me on this.





Orton Not Returning Full-Time
Orton's movie should be done filming by the time this column is live, and reports are saying that while he will obviously be at the Hell in a Cell pay-per-view, he will not be making a full time return to wrestling immediately afterward. I don't know if that means he's going to be off TV or just not doing house shows for a while (for the rest of 2012 maybe?) but since the word is that he wants to turn heel, I think it would be great for him to take the rest of 2012 off entirely after this Sunday's show to spend the holidays with his family. Then he can make a triumphant return in the new year only to turn on somebody and go heel on his first night back. I wish they didn't drop the character he was playing in the summer of 2011. That was by far the best Randy Orton ever, both in ring and out. BY FAR.





No Idea How To "Finish It!"
In the most shocking news I have been able to find this week, WWE's ridiculous logic that a gimmick sells better than a good angle has backed them into a corner. According to the reports I've seen, creative doesn't have a damn clue as to how they can book a finish that doesn't fuck over both guys. Would have been easy if they didn't have to finagle their way around the Cell stip. They could do the smart thing and stop Punk from being a bitch and let him be a heel who can actually back his shit up. I have always hated the idea that a guy completely changes when he arbitrarily goes from fan favourite to rulebreaker. All of a sudden he loses his ability to kick ass without cheating, begging off and running away? They will give you the "easy way out" crap, but really, often it takes way more effort to cheat than to just go out and do your job. I don't see why Punk can't just be the guy to break the very shallow winning streak that Ryback has. It's not like he's on a streak beating guys like John Cena, Triple H and The Rock. His biggest win was over The Miz! Let them have a brutal match but have the more experienced Punk pull it out in the end. He's the WWE Champion for almost a full year for fuck's sake.





The Last Z: True Long Island Story?
Zack Ryder cryptically (kinda) posted on his Twitter page that the 100th episode of Z: True Long Island Story was coming on January 11 followed by "#finale?". I haven't watched one of these in a while, although apparently he sort of teased a heel turn a few weeks ago. Are there any episodes past #53 or so that are worth checking out? Somebody find out if Ryder's contract is expiring in January.





The Undertaker's Return?
WWE wants to create some more buzz around the Royal Rumble this year by having The Undertaker appear, possibly as a surprise entrant into the match itself. That's interesting, but what do you do with it? Chances are that whoever is going to be wrestling 'Taker at WrestleMania will cause him to get eliminated, and it likely won't be via legitimate means. Suddenly I'm less interested in Undertaker being in the Rumble match and more interested in who could win it.





Never Too Early For The Rumble!


Last week our good friend Ronny Sarnecky talked about some potential WrestleMania matches. I figure that if he can speculate that far ahead, I can do it too! Plus I have a natural segue from the Undertaker story above. We already know that The Rock will be getting his shot at the WWE Title at the January spectacular, and I think most people agree (or at least agree to assume) that it will be (should be) against CM Punk. Instead of trying to figure out what other matches will be on the card, I want to try out a quick analysis of who might be in, how they can be eliminated, what feuds it can lead to and, most importantly, who will win. Of course I doubt that the winner (unless it's John Cena) will be getting his shot in the final match of the show, but let's see where I end up.

Does A Big Star Win?
Instead of having a lower tier main event guy win the Rumble match like they have the past two years (Del Rio in 2011 and Sheamus in 2012), it seems fairly likely that this year will see a very well established main event superstar be the last man standing. If they decide to do Cena v. Rock II for the WWE Title, then Cena could be a lock to win the Royal Rumble match. However, the storyline for a rematch is already built in for those two men, so the winner will probably be the guy who challenges for the World Heavyweight Title at WrestleMania. This then means that, again, the Royal Rumble winner will not be moving on to the 'main event' of WrestleMania. I still think it would be much more important if there was only one top championship, but that's a discussion for another day. So we have, I believe, come to the conclusion that if the winner will be going after the WWE Title, it will indeed be a big star, likely John Cena. What if they have a big star win and go for the WHC? Who would that be? First we have to figure out who the champion will be at the time. I would love to see Sheamus still holding the World Title come WrestleMania, at which point it would be more likely to see a younger star getting a shot. Let's assume that Sheamus is the champ going into WrestleMania. Possible Rumble winners:

Randy Orton - He won the match in 2009 and went on to have the anti-match of the year with Triple H in the main event of the (not) 25th Anniversary of WrestleMania. If Orton turns heel then we would have a fresh matchup between Orton and Sheamus, who last feuded with the roles reversed. If Orton is a heel, though, I don't feel that he would get the nod as the 2013 Rumble winner.

Brock Lesnar - This would certainly be very interesting. Let's say that CM Punk actually keeps the WWE Title past the Rumble and is set up to defend it at WrestleMania. Suddenly I thought to myself "Heyman guy v. Heyman guy would rule!" but another idea would be to have Heyman convince Brock to challenge Sheamus for the World Title so the New Dangerous Alliance could hold both World titles. I'm acually beginning to get myself excited for a match that I really doubt will ever happen in Sheamus versus Brock. Seriously, wouldn't that just fucking rule? Two big tough dudes just kicking the shit out of each other for the World Title at WrestleMania. Somebody please make this happen!

The Undertaker - Just like Lesnar, 'Taker is already slated to have a match against some other big star at the biggest show of the year (assuming he does decide to wrestle). But why not go outside of that comfort zone? I don't want to start another "who will end the streak?" debate, although if someone had to do it I wouldn't be averse to Sheamus being that guy. That notwithstanding, Undertaker isn't the selling point of WrestleMania right now so I don't see a reason why he has to wrestle some other so-called megastar like Brock Lesnar. Why not have Undertaker defeat Sheamus for the title in a hard-fought battle at WrestleMania and then have Ziggler cash in the briefcase the following night on RAW? Do you know how HUGE it would be for Ziggler if he could semi-legitimately beat The Dead Man for the title on RAW? Have him attack 'Taker from behind backstage and put a good beatdown on him. Go to commercial and then come back with Ziggler calling the new champion out to the ring. Undertaker eventually appears only to have Dolph meet him on the ramp with a shot to the head with the briefcase and they brawl down to the ring where Ziggler is able to pin Undertaker after 5-8 minutes of 'Taker almost coming back. That leads me to a question I have for you all later on, so please proceed to wait with baited breath until you read up to the end of the column.

How About Somebody New?
While it would certainly be interesting to see The Undertaker win the Rumble and take on Sheamus (which is now my wrestleMania wish for this year), the Royal Rumble match is a great venue to help propel a younger guy into superstardom. There really are a bunch of ways they can go with this. I hate to resign myself to the very likely chance that they will be doing a Cena/Rock rematch this year with the title on the line, no matter how fucking stupid that is. I mean seriously -- it was a first time ever match that was built up for the whole year and led to a spectacular buyrate, but that mystique is gone now and that match isn't going to do the kind of business this year as it did last. Plus, if they have Cena take the belt from Rocky, WrestleMania WILL end with the MetLife Stadium crowd booing the high holy fuck out of John Cena. That isn't how they want to end the show. Guaranteed. Okay... I think I just convinced myself to speculate a bit on the possibilities they can go with instead of the rematch that shits all over the "Once In A Lifetime" deal. So we'll do it like this:


The Winner Challenges for the WWE Championship...

Daniel Bryan - The Rock has always been a guy to do what he can to put over younger stars. He gave Lesnar the biggest win of his life at SummerSlam 2002. Albeit with controversy (and later on he "got his win back") he also looked up at the lights and gave Kurt Angle his first WWF Title victory. Back in 2003 he spent some time trying to put over The Hurricane, for goodness sake! How awesome would a Rock v. Bryan feud be? Daniel Bryan would be a great surprise as the Royal Rumble winner, and they could do a hilarious face versus pseudo-face feud leading into Bryan upsetting Rocky to win the WWE Title. You know that Rock would be 100% behind doing that.

Kofi Kingston - What if CM Punk actually beats The Rock at the Rumble PPV and holds the belt leading into WrestleMania? Kofi, in my eyes, is definitely good enough to be a main event superstar. Would he have to beat Punk to win the belt? No. Could he? Sure, and it would definitely "make" Kingston if he could be the guy to dethrone Punk after a nearly 17-month title reign. It's interesting to think about at least.

Ryback - So Ryback is unable to pull off a title victory this Sunday at Hell in a Cell. Come January he gets a chance to earn another shot and is able to win the Royal Rumble match. If CM Punk can beat The Rock and hold the title until April, the Ryback/Punk storyline is built in. Punk was able to weasel his way past the WWE's hungriest superstar (or whatever the heck they call him) or Punk was the first guy, even better, the only guy to ever hand Ryback a defeat so now he finally, after almost half a year, has another chance. Ryback could also be made by The Rock, but Punk/Ryback has a better possible story.


The Winner Challenges for the World Heavyweight Championship...

Wade Barrett - At this point I feel that it's safe to assume (although I'm not quite sure why) that Sheamus will still be the champion come April 7. Sheamus and Barrett have proven that they have some very good brawler chemistry with each other, and I wouldn't be against having these two guys spend 20 minutes bending the rules and kicking the hell out of each other with the World Title on the line.

Dolph Ziggler - I have nothing to say about this one other than JUST PULL THE GOD DAMN TRIGGER ALREADY.

Cody Rhodes - WrestleMania is just under 5 and a half months away. That's plenty of time to get Cody fully primed and ready to become the World Champion. I would personally wait a while longer and let him and Sandow hold the Tag Titles for a long time and really solidify those belts as being important again, but as far as darkhorse young stars would could feasibly win the Rumble match, I would be wrong to not include the Dashing One on the list.

The Most Realistic Possibility?
I would love to see something new and different. If we do indeed get a winner of the Rumble match that isn't John Cena, it will be somebody challenging for the World Title in the middle of the WM card. That's a shame, but I have a feeling that won't be changing until it comes time for the 2015 Royal Rumble leading into WrestleMania XXXI. I would love to believe that they will give WrestleMania 30 to a pair of young stars who will be leading the business into the future, but if they keep the current mentality, a show as big as the 30th annual "grandest stage of them all" will have guys with zero future in WWE as the centerpieces. I'm going to make my pick right now for the 2013 Royal Rumble winner. My choice can (and likely will) change between now and January (probably multiple times) but the current climate makes me believe that John Cena will win the 2013 Royal Rumble match. Hey, at least that means the winner will finally win the title to close the show, which hasn't happened since The Undertaker defeated Edge in 2007.





Ya Know What I Would Get Rid Of?
The rematch clause. You were the champ. You lost the belt. Oh well. Earn another shot. It's just lazy booking. Plus, there are times when guys don't invoke the clause, but why wouldn't they? I also remember that not too long ago somebody made a mention to having made sure that he included a rematch clause in his contract, even though they've lead us to believe for years that it was automatically built in. Either way, it stinks. Get rid of the rematch clause!









"Cover him, kid! Cover him, kid! Make yourself famous!"



Okie doke. See ya next Tuesday. Read Smith tomorrow.


- Nicholas A. Marsico


comments powered by