SPOTLIGHTS
411 Instant Analysis 03.18.13: WWE Monday Night Raw
Posted by Ben Watters on 12.10.2012

John Cena fights Darren Young, there's an Intercontinental Title Triple Threat match and Punk mocks the Undertaker all on Monday Night Raw!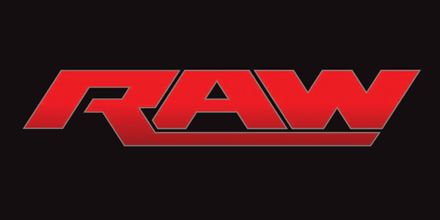 Welcome once again everybody to 411mania's Raw Instant Analysis! As always, I'm Ben Watters and I'm here to give you some personal opinions, a couple of ratings and, most of all, mindless ramblings to pretty much all of tonight's episode of Raw. So, to cut the chit-chat, let's get going...


---


SEGMENT ONE: Cena's Shirt Burns my Retinas

Man, that new shirt of Cena's is pretty outlandish. But then the cameras cut to Lawler's shirt and it made me reassess my opinion. Average promo from Cena to hype up the Wrestlemania match, which wasn't too bad. I certainly didn't expect the Primetime Players to come out to interrupt though. I literally had no idea what Titus was dressed as but, as usual, Titus O'Neil was absolute gold and I fully enjoyed his extended mic time. A weird segment, but a different way to kick off Raw and I liked it.


Rating: 6.5 out of 10


SEGMENT TWO: John Cena vs Darren Young
Match Result: John Cena via Attitude Adjustment


Fruity Pebbles vs Cocoa Pebbles right here tonight! An obvious squash though (I'm pretty sure most of the match was during commercial) but like that really matters. Cena's main eventing Wrestlemania while the Primetime Players will, sadly, be lucky to get on the card at this point. Plus I'm pretty sure WWE will be wanting to be safeguarding Cena in the next few weeks so I expect to see a few more squash matches like this.


Rating: 4.5 out of 10


SEGMENT THREE: Ryback vs David Otunga
Match Result: Ryback via Shell Shocked

The return of David Otunga! Why did this not get a graphic? Anyway, a standard Ryback squash for the match – I don't think Otunga got any offence in. Everytime I see Teddy Long come down to the ring though I immediately know there's lazy booking to follow though and this time was no different. I kind of expected something a bit more interesting than Teddy and Vicky just telling Ryback he's out of the 6 man tag and is facing Mark Henry. I mean, we all knew that match was coming but still, this seemed like a cop-out.

Rating: 5.0 out of 10


SEGMENT FOUR: Fandango Debuts!


Holy fuck, Fandango's entrance is elaborate. And awesome. Oh and screw anyone who says otherwise – that Fandango and Khali segment from Smackdown was fucking hilarious. This segment wasn't as good, but I still enjoyed it. I'm not sure people give Fandango/Johnny Curtis the credit he deserves on the microphone as everything he delivers comes off as very natural and entertaining. For now, I'm enjoying Fandango's 'refusing to wrestle' gimmick but I do sort of hope he debuts in-ring sooner rather than later – the longer they delay it, the more I feel WWE will just have someone like Big Show squash him in 3 minutes.

Rating: 6.5 out of 10


SEGMENT FIVE: Damien Sandow vs R-Truth
Match Result: R-Truth via count out

A pretty heatless match and almost nothing of note happened here, but the Sandow/Truth interaction before the match was fairly entertaining. Strange to see Sandow walking away from R-Truth so it seems they want this feud to continue. And not being cruel, but it doesn't interest me in the slightest.

Rating: 6.0 out of 10


SEGMENT SIX: Undertaker Returns Again!

Very good segment here, not much happened in particular, but Punk's promo was very good and the way he chucked around the urn like he didn't give a fuck about it made him look like a total prick. And that's good. A simple segment (and I usually complain about simplicity) but very effective. Could definitely have done with more of a reaction from the Undertaker though as it seemed like this just ended very abruptly. I know they were going for the stunned silence for Punk being so disrespectful, and that's fine, I just thought it could of done with more though. I'm sure they'll build on this in the next few weeks though as this feud has started excellently so far.


Rating: 7.5 out of 10


SEGMENT SEVEN: Primo and Epico vs Team Hell No
Match Result: Team Hell No via Chokeslam

Classic Ziggler (or associated acts) booking here. Distraction and the faces still win clean (although admittedly that's not happened for 2 or 3 weeks). Obviously no-one would expect Primo and Epico to win here but you still get my point. It basically made AJ coming out seem like a total waste of time – which it was.


Rating: 4.5 out of 10


SEGMENT EIGHT: Cody Rhodes vs Alberto Del Rio
Match Result: Alberto Del Rio via Cross-Armbreaker

Funky remixed theme for Del Rio – I like it. Pretty dead match though, had some fun spots but for the most part nothing was happening and the crowd weren't making any noise at all. There was no chance at all of Cody getting a win here either so it all felt like filler until Swagger came out. The brawl was pretty decent but the dead crowd kind of killed it. Oh, and the racist/confused fans chanting 'USA' is not a good sign for this feud. I was enjoying the Del Rio/Swagger feud but it does seem like its losing its way somewhat.

Rating: 6.0 out of 10


SEGMENT NINE: Sheamus and Randy Orton vs 3MB
Match Result: Sheamus and Randy Orton via RKO

Sheamus and Orton's tour of formula continue here. Pretty much the same as always, same finish as the last two matches. Just killing time until the Shield attack. It does make sense here how the Shield backed down when Big Show hit the ring so that's fine, but it was nothing to particularly write home about. In fact, I expect the same angle to be done again on Smackdown. I'm also hoping that Big Show keeps his cocky, asshole personality for the next few weeks and doesn't revert back to his horrible face character almost immediately. No-one needs that.


Rating: 5.0 out of 10


SEGMENT TEN: Dolph Ziggler vs Kofi Kingston
Match Result: Dolph Ziggler via Zig-Zag

It's hard to get excited about this match at all when Kofi is a massive afterthought and it's already been done to death. It's always a great display of counters and good wrestling but the crowd was totally dead for this one and it was pretty clear what the outcome was going to be. The post match antics were nothing special either – Team Hell No just came out and made the Wrestlemania tag title match. Which is fine, of course, and I'm sure it'll be a fun match at Wrestlemania, but it wasn't particularly exciting.


Rating: 5.5 out of 10


SEGMENT ELEVEN: Intercontinental Title Match: The Miz vs Wade Barrett vs Chris Jericho
Match Result: Wade Barrett via rollup

A pretty good main event for a fairly mediocre show. Started out as a standard formula triple threat which didn't give me much hope but it really built to a good finish with Barrett stealing the win on Miz. Even managed to get this shit crowd into it. Gotta imagine we're heading towards that Miz vs Barrett singles match but, honestly, I was quite hyped for this match mainly because it was anybody's to win - I wouldn't have been surprised if Jericho had walked away with it tonight. That's why this match outshone almost all the matches on the show tonight as every other match had a very obvious winner and almost no intrigue. This was the only bout tonight with any sort of intrigue and that definitely showed.


Rating: 7.0 out of 10


SEGMENT TWELVE: Triple H and Lesnar Contract Signing

I can see what WWE were trying to do here with the Heyman mockery and the Triple H beatdown of him, but it came off weirdly because the crowd weren't reacting to a single thing that Heyman said and sat in silence whilst Triple H beat on him. It just seemed odd and I didn't really enjoy it. Things picked up a little when Lesnar came out in terms of interest though. I don't totally agree with the stipulation though. No Holds Barred will make for a very entertaining match, but the career on the line stipulation is totally unnecessary. I can't see Triple H being retired by Lesnar at all so that throws a lot of intrigue out of the window straight away. Also factor in how Triple H barely even has 2 or 3 matches a year now so it wouldn't really be a big deal if he lost his career anyway. It'd be the same if Lesnar's career was on the line – it's not really much of a 'career' at all at this point. Maybe that's just nitpicky but it just seems unneeded. No Holds Barred should be great though.


Rating: 6.5 out of 10






FINAL THOUGHTS



Segment of the Night: Undertaker and Punk Confrontation

Trash Segment of the Night: Team Hell No vs Primo and Epico

Final Analysis: Not a particularly good episode of Raw. For the most part the matches felt like all filler, the crowd were mainly dead and it was a struggle to get hyped for most of the show. There were some highlights of course but they were in the shadow of too much filler. Overall, it just didn't feel like a show that's 3 weeks before Wrestlemania, and that's not good at all.

Verdict: 5.9 out of 10

411 RATINGS SCALE:
0 - 0.9: Torture
1 - 1.9: Extremely Horrendous
2 - 2.9: Very Bad
3 - 3.9: Bad
4 - 4.9: Poor
5 - 5.9: Not So Good
6 - 6.9: Average
7 - 7.9: Good
8 - 8.9: Very Good
9 - 9.9: Amazing
10: Virtually Perfect






TWITTER

http://www.twitter.com/411wrestling
http://www.twitter.com/411moviestv
http://www.twitter.com/411music
http://www.twitter.com/411games
http://www.twitter.com/411mma
http://twitter.com/DynamiteShovel





comments powered by