SPOTLIGHTS
411 Instant Analysis 01.07.13: WWE Monday Night Raw
Posted by Ben Watters on 01.07.2013

Thoughts on CM Punk vs Ryback in a TLC match for the WWE Championship, John Cena vs Dolph Ziggler and The Rock's return!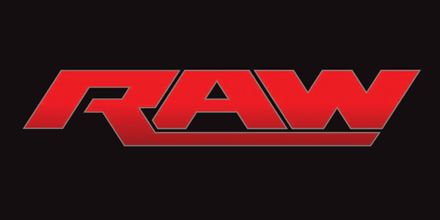 Greetings and salutations everyone at home and welcome yet again to another Monday Night Raw Instant Analysis! I'm your friendly neighbourhood recapper Ben Watters and here's hoping that all of you had a damn good New Years. Tonight we should have a pretty sweet show in store with the much hyped return of The Rock and Ryback vs Punk in a TLC match. I've got my cider in hand so without any more hesitation, let's get going...

---


SEGMENT ONE: Cena Opens the Show

The opening to this segment felt so much like a house show I started to question what I was watching. It was mainly the jokes and the Mexican wave. Until Big E got on the mic and it was pure ratings; Big E cuts promos in quite a bizarre way – I'm not sure if I like it or not. I think I like it. Anyways, a fine opening segment, got the crowd hyped for the show, I suppose – although it was a bit Cena-joke heavy.

Rating: 6.0 out of 10


SEGMENT TWO: John Cena vs Dolph Ziggler
Match Result: John Cena via Attitude Adjustment


Hmmm, bizarrely, for the first portion of this match there was no commentary. Maybe this is a house show after all? Fantastic match to kick off Raw though, great back and forth, an awesome performance by both guys and the crowd was hot throughout. The finish might have made Ziggler look a bit weak but, let's face it, he was never winning the feud against Cena and, even though I'm not a believer in 'getting the rub' from someone, I do think this whole feud has elevated Ziggler somewhat. So that's also a plus.

Rating: 7.0 out of 10


SEGMENT THREE : Diva's Championship: Eve vs Kaitlyn
Match Result: Kaitlyn via countout

As Cole said, this feud has been going on for damn near 4 months. Goddamn, I haven't really noticed considering it's been such a second-rate feud. Probably the best feud in a long time for the divas division so make of that what you will. This match was actually much better than I expected it to be though, I genuinely enjoyed it for the most part. Kaitlyn hit some cool moves, the crowd were getting into it a bit towards the end and it didn't overstay its welcome. Shame about the screwy finish but I suppose these two are the only divas on the roster so this feud has to continue...

Rating: 6.0 out of 10


SEGMENT FOUR: Team Hell No vs Team Rhodes Scholars
Match Result: Cody Rhodes via Cross-Rhodes
I'm not going to sugar-coat how little interest I have in this match. Don't get me wrong, I love both teams – Team Hell No are pure awesome and Team Rhodes Scholars are good as well – but this match does absolutely nothing for me. It's technically fine, but it's not exciting and borders on boring.

Rating: 6 out of 10


SEGMENT FIVE : Randy Orton vs Heath Slater
Match Result: Randy Orton via RKO

Well, this result was never in doubt. Although I didn't think Orton would RKO every member of 3MB. I know they're a midcard stable but come on WWE, give them a chance. I guess they're really hyping Orton up to be a legitimate contender for the Rumble win.
-

Rating: 5.5 out of 10


SEGMENT SIX : Wade Barrett vs Santino Marella w/ Ricky 'The Dragon' Steamboat
Match Result: Wade Barrett via Bullhammer Elbow

A rare Ricky Steamboat appearance is always awesome - him and Santino are a strange alliance though. Massive anticlimax here though – Barrett just backs down from Ricky Steamboat? Umm, alright. I'd love to see this go somewhere but I'm not convinced that it will.

Rating: 4.5 out of 10


SEGMENT SEVEN: Antonio Cesaro vs The Great Khali
Match Result: Antonio Cesaro via Neutralizer

I actually enjoyed this match somewhat when it happened on Main Event and the finish was pretty damn awesome. I look forward to the exact same match right now. And I was quite right – just condensed down. That Neutralizer was awesome again though – I'm amazed that Khali can take that bump again without breaking like fragile glass. Not sure if I'm looking forward to the Cesaro/Miz feud they're building up to though – maybe if Miz cuts back on the lame jokes I'd be up for it.
-

Rating: 6 out of 10


SEGMENT EIGHT: Sheamus vs. Jinder Mahal
Match Result: Sheamus wins via Brogue Kick

Fairly run of the mill Sheamus showcase match here, albeit with a few interesting spots with our friendly Celtic Warrior easily throwing around the three members of the band. Not a great night for them in terms of kayfabe, but they got some good exposure on a relatively big show so it's not all bad. Sheamus gets to looks strong (which y'know he constantly does) but continues to be rudderless at the moment, awaiting his next proper feud. The whole thing came off like nothing more than a reminder of Sheamus' existence so I can't really rate it highly.

Rating: 4.5 out of 10


SEGMENT NINE: CM Punk vs. Ryback – TLC Match for the WWE Championship
Match Result: CM Punk retains via belt retrieval

Really fun match between the two here tonight, it would have flown on PPV so for a TV main event it was a pretty great match. Both men looked good in the bout and it had some great spots such as Ryback's delayed suplex onto the ladder after picking it over the chair, the table bumps both of them took and I'm personally always a sucker for the "lights go out" spot which lead to the Shield interference. It was an exciting bout and even though it was 99% certain Punk was retaining it was still a fun journey to get there so thumbs up from me.

Rating: 8.0 out of 10


SEGMENT TEN: Big Show vs Kofi Kingston
Match Result: Big Show via Ultimate Jobbing

This was just pointless. Pure and simple. You can give Big Show a short promo to remind the viewers that he exists, you don't need a match.
-

Rating: 1.0 out of 10


SEGMENT ELEVEN: The Rock Returns

Fantastic promo from CM Punk here. I understand it may be a bit shoot-heavy for some people, but I'm a massive sucker for shoot material so I fully enjoyed it. The delivery was fantastic and that promo did much more for the Punk/Rock feud than a lot of the Cena material during his feud with Rocky. It did an amazing job of selling the idea that Punk is a guy in the company who is incredibly pissed of the politics of the entire WWE system, how some people are held down, stifled and abused whilst also being the heel he usually is and garnering heat at the same time. Great stuff. The Rock's main promo was good - some parts were very good - but it wasn't spectacular – it was very similar to many of the Rock promos from the last year that we heard, just because of the jokes and crowd-pleasing material, which in my view drag him down. Not all the time, but there are certain times where jokes are simply not needed and it'd be much more beneficial for everyone to keep it serious, and this was probably one of those times. I can honestly say that Punk came off much better in terms of promos here – most may not agree – but his seriousness really sold the feud well, and Rock's jokes (even though that's a part of Rock's appeal) actually detracted from this segment and the feud as a whole. I enjoyed this segment and it was very good, but it could have been more.

Rating: 8.5 out of 10






FINAL THOUGHTS



Segment of the Night: The Rock Returns

Trash Segment of the Night: Big Show vs Kofi Kingston

Final Analysis: A great Raw tonight. Like many Raws though, it was plagued by inconsistency. For every great segment shown, there was a counterpart segment that was either uninteresting, pointless or just bad. Although, in the case of tonight's show, the good outweighed the bad, with a great WWE championship match, a strong opening match feud-ender and a fantastic ending promo showdown. Overall a very strong way to kick off 2013 and the Road to Wrestlemania and hopefully WWE can keep some of the momentum from this Raw going into future shows.

Verdict: 7.5 out of 10

411 RATINGS SCALE:
0 - 0.9: Torture
1 - 1.9: Extremely Horrendous
2 - 2.9: Very Bad
3 - 3.9: Bad
4 - 4.9: Poor
5 - 5.9: Not So Good
6 - 6.9: Average
7 - 7.9: Good
8 - 8.9: Very Good
9 - 9.9: Amazing
10: Virtually Perfect






TWITTER

http://www.twitter.com/411wrestling
http://www.twitter.com/411moviestv
http://www.twitter.com/411music
http://www.twitter.com/411games
http://www.twitter.com/411mma
http://twitter.com/DynamiteShovel




comments powered by