SPOTLIGHTS
The Wrestling News Experience: 01.14.13
Posted by Stephen Randle on 01.14.2013

A preview of tonight's 20th anniversary episode of Raw featuring the return of the Rock Concert, the results from TNA Genesis, a look at potential WWE Hall of Fame inductees and more!

Monday, January 14th, 2013

From 411Mania's Canadian offices in Kitchener, Ontario, Canada, this is The Wrestling News Experience, with Stephen Randle!



Honorary Swanson

Good morning, everyone, and welcome to the Experience. I am Stephen Randle, and I know, I'm a few years behind everyone, but man, Parks and Recreation is a pretty darned good television show. All that time I spent avoiding it because I thought it was a lame Office clone (yes, I don't like the Office, and not just the last few years either) were wasted. Wasted!

Oh yeah, and hockey's back, too. So there's that.

Moving on.




Larry had the live coverage.

Chavo Guerrero and Hernandez defeated Joey Ryan and Matt Morgan to retain the TNA Tag Team titles (Chavo pinned Morgan, powerbomb/Frog Splash combo)

Man, they really want to keep the belts on those two for some reason. Is there really something to the whole "catering to the Hispanic market" idea?

Mr Anderson defeated Samoa Joe (pinfall, Mic Check)

Christian York defeated Kenny King to become #1 Contender to the X Division title (pinfall, Official Finisher of the X Division)

RVD defeated Christian York to retain the X Division title (pinfall, 5 Star Frog Splash)

I think it was a mistake not to put York over here, even if they have the excuse that King attacked him before the title match. RVD looks totally unmotivated, and York brings a lot of energy to the X Division, plus I'd rather see him feud with King over the title than Van Dam at this point.

Devon defeated Joseph Park (pinfall, roll-up)

Get there faster!

I mean, we all love Joseph Park's character, but I think it's pretty clear at this point that he's not just Abyss' brother, and they need to pay off the reveal before everyone stops caring because it's so obvious.

Velvet Sky won a Gauntlet Match to become #1 Contender to the Knockouts Title

Well, at least TNA's women's division has enough actual wrestlers to have a Gauntlet match.

Christopher Daniels defeated James Storm to earn a TNA World Title shot on January 24th Impact (pinfall, STO)

Well, Storm's 2013 is not going quite as well as his 2012 so far.

Sting defeated DOC (pinfall, Scorpion Deathdrop)

Apparently Mike Knox was not the factor that put Aces and Eights over the top. I venture the opinion that they lost the thread on what they planned to do with A&8's a couple months back and have been making it up as they go along since somewhere around Bound For Glory.

Jeff Hardy defeated Austin Aries and Bobby Roode in a Triple Threat Elimination Match to retain the TNA World title

Well, if there was any doubt here, they pretty much telegraphed Jeff retaining when Daniels won the title shot, because for some reason TNA fears doing face-face World title matches. Well, they now have several months to build for the next PPV, now. Let's see who they build to face Jeff for Lockdown.




Tonight, it's the 20th anniversary of Raw, an event that they've actually made very little fuss about, considering what they did for the 15th and 10th anniversaries. I don't actually remember them even mentioning it until Raw was practically off the air last week. At any rate, all sorts of Legends and surprises are expected to be in attendance, so at least there'll be someone available to beat up 3MB besides Sheamus this week.

Speaking of Legends, obviously The Rock will be in the house, set to continue his war of words and occasional actions against CM Punk, in preparation for their WWE Championship match at the Royal Rumble. Really, anything else that happens on this show is just gravy after these two get their segments.

Oh, there is also a new World Heavyweight champion, as Alberto Del Rio dethroned The Big Show last Friday on Smackdown! That likely means a rematch at the Royal Rumble, and if Show doesn't have an automatic one, he can make the argument that Del Rio only avoided being counted down in their Last Man Standing match by rolling out of the ring and landing on his feet. Or he could just punch people until he gets one. You know, whatever's easier.

Plus, the potential exists that more people could declare their entrance into the Royal Rumble, looking to earn their shot at the WWE or World title at WrestleMania. And, as always, you never know where The Shield might seek to destroy injustice at any time! All this and more, tonight on Raw!


At Least It's More Legitimate Than The Baseball HOF

With the Road to WrestleMania starting up, it's time once again to guess who might be in the this year's edition of the WWE Hall of Fame. The strongest rumour that built over the last week was Mick Foley, which would be an obvious choice even if Mania wasn't practically taking place in his own backyard. While Foley initially denied it on Twitter, WWE.com confirmed his expected place in the Hall, with an official announcement expected tonight on Raw. Obviously, this is a well-deserved and overdue induction, considering everything Foley has given to the wrestling business in general, and WWE specifically. Now, just make sure that Foley isn't wrestling the night after his induction, and we're all good.

Of course, there's also the slim, nonexistent chance that Bruno Sammartino will finally accept an induction while Vince is still drawing breath, but I'm pretty sure that would take a world-changing event that even the Mayans haven't predicted. In addition, both King Kong Bundy and Bam Bam Bigelow have had rumours about their names being discussed. Well, they pass the Koko B. Ware threshold, at least, and both can claim to have main-evented a WrestleMania, so I could see either as a viable choice. Plus, if they do Bigelow, they could probably also see if Lawrence Taylor's available that weekend for the celebrity wing. Hell, induct the entire Team LT. It's the only way Mongo's going to get in, after all.


TNA Steals Big Four PPVs

You may have heard that TNA has announced that they are dropping all but four of their monthly PPVs, and yes, it's true. Surviving the clearcutting were, unsurprisingly, Lockdown, Slammiversary, Bound For Glory, and…Genesis. Okay, I would theorize that Genesis survived because it's kind of hard to change the name of a PPV when you announce that you're ditching most of your PPVs the same week that it's set to air, and would imagine that they might rename it for 2014. My bet would be Victory Road, as TNA's oldest PPV name, but I could see them bringing back Destination X or Hardcore Justice instead.

TNA will be filling the gaps in their new PPV schedule by airing pre-taped, one-off shows called "One Night Only" on the first Friday of every month starting in April, the first two of which were taped this past weekend. All these shows will have individual, self-contained themes that likely will not play into any of TNA's current storylines and will include many talents not currently under TNA contract. There is some debate as to whether these shows will continue past 2013, or if they're just to burn off the rest of TNA's PPV obligations, but for the moment at least, this is the way things will be. Also, these pre-taped shows will only cost fifteen dollars, which, hey, isn't a bad price even if it they aren't technically "canon".

Financially, this was a smart move for TNA. By all reports, their "big" PPVs were drawing decent numbers, but everything else was bringing in a fraction of those buys. And since even "decent" for TNA is still a fraction of, say, a WWE PPV, then a fraction of a fraction would be…

…

Dammit, I know this…

Let's see, "of" means "multiply"…so you multiply the numerators and the denominators…simplify…ah, right.

A really small number.

Okay, enough math-related humour. Creatively, this isn't the worst idea in the world, either, especially given TNA's recent penchant for booking storylines that already play out over multiple months. Hell, people have been suggesting that WWE should do something similar to prevent writer burnout, and they can at least afford a larger writing staff.

In addition, TNA has announced that all three of their remaining 2013 PPV's will take place outside the Impact Zone, which is always a good idea, even if they aren't exactly at a point where they could fill an arena of any real size.

The only potentially upsetting news in all this is that they will also be raising the prices of their four PPVs, with Genesis (or whatever it will be next year) and Lockdown at 35 dollars, Slammiversary at 40, and Bound For Glory a whopping 45 dollars. That's a pretty generous jump in price, and TNA had better hope that they can provide a good enough product to offset the people who won't drop 45 dollars on a PPV, even for their "WrestleMania" show.

But, overall, there's enough positives here that this game-changing move for TNA could pay off in the long run, especially if the smaller PPVs were just money sinks anyway.




- Billy Gunn has reportedly replaced Bill DeMott as head trainer of NXT, with DeMott possibly on the way out of WWE entirely. I assume they'll be appointing someone else to teach cardio.

- After 100 episodes, sadly, Zack Ryder has ended Z! True Long Island Story. By no coincidence at all, apparently there has been discussion of giving Ryder a push as part of a tag team with Brodus Clay.

- Bret Hart said he would consider an on-screen role in WWE. Well, thanks to his insurance restrictions, at least he'd probably avoid getting the crap beat out of him every time they need to get a heel some heat.


1. Alberto Del Rio

Not a bad week for Del Rio, no sir. Nothing helps along a face turn like gutting it out in a big, tough match against a giant and winning. Getting the World title in the deal can't hurt, either. I kind of hope that Orton-Sheamus isn't the World title match as rumoured for Mania, because that involves a lot of booking gymnastics and would probably hurt any gains they just made with Del Rio.


2. (tie) CM Punk

Punk gets to go first because he carried a whole segment by himself before The Rock came out, but it's going to be hard to top that promo, which I would imagine added a whole bunch of buys to the Rumble. The follow-up on Smackdown wasn't bad, either.


2. (tie) The Rock

People complained that The Rock looked like crap compared to Punk, but looking at it from the other side, he was still leaps and bounds better than the rest of the roster (which is kind of part of the problem), and that ain't not bad. Although "Cookie Puss" was probably unnecessary.


4. Antonio Cesaro

Well, we've pretty much established that he can lift just about anybody for a Neutralizer, unless they're planning to let him do one on Big Show. Next step, a feud with somebody we aren't pretty sure he's going to beat easily!


5. Christopher Daniels

Seriously, first AJ Styles, now Storm. How does Daniels keep managing to get big wins that screw over TNA's most popular good guys lately? And how many more times will Storm keep losing his title shots in 2013? I say seven.


6. Mick Foley

If not for his brief exile in TNA, this probably would have happened at least a couple years ago, but the important thing is that he's getting his time to shine, and, at least at this point, he probably gets to be the headlining name. Plus, you know his speech is going to be pretty good.


7. Big E Langston

He may have failed to help Ziggler win on Monday, but he did destroy Hornswoggle on Friday, and he's the new NXT Champion, although probably not for long since, you know, he's not on NXT anymore. Damn you, month-long taping schedules!


8. Chavo y
Hernandez

With Morgan and Ryan looking like they might be headed for a sudden but inevitable breakup, Team Mexico looks like they're alone on top of the division for now. Seriously, are there any other tag teams besides Bad Influence?


9. Christian York

Hopefully York has now graduated permanently from "underdog guy who tries real hard but just can't get a win". Still think he should have won the title there, but I'll settle for him actually being in a real feud.


10. Bully Ray

Really, Bully? You want to marry…that? I mean, I know she's got that sweet, sweet, used-up former pop star money, but still…




Inactive List as of 01.07.12

WWE Raw

- Alex Riley, out indefinitely as of September 20th (knee and elbow surgeries)
- Evan Bourne, out indefinitely as of March 19th (foot)
- Rey Mysterio, out indefinitely as of December 18th Smackdown (personal)

WWE SmackDown

- Christian, out indefinitely as of September 1st (elbow)
- Curt Hawkins, out indefinitely as of October 8th (multiple surgeries)
- Hunico, out indefinitely as of November 1st (ACL)
- Mark Henry, out indefinitely as of May 1st (surgery)
- R-Truth, out 1 month as of December 17th (leg)
- Sin Cara, out indefinitely as of December 18th Smackdown (knee)

WWE NXT

- Derek Bateman, out indefinitely as of October 30th (knee)
- Skyler Moon, out indefinitely as of September 27 (rehab)

TNA

- Chris Sabin, out 6-9 months as of June 14th (ACL)
- Eric Young, TNA, out indefinitely as of November 22nd (kayfabe injury)
- Jesse Sorenson, out at least one year as of February 12th, 2012 (spine)
- Magnus, out indefinitely as of November 15th (kayfabe injury)
- The Pope, out 2-3 months as of August 12th (broken collarbone)

Transactions

- Alex Riley, NXT, returned to action at NXT tapings

- Derek Bateman, NXT, returned to action at NXT tapings

- The Pope, TNA, contract expired, will not renew

- Trent Baretta, NXT, released from his contract

- Tyson Kidd, RAW, out 10-12 months as of January 10th (knee)

- Sarita, TNA, removed from TNA roster page

- Skyler Moon, NXT, released from her contract




WWE Champion: CM Punk
- 421 day reign, defeated Alberto Del Rio on November 20th, 2011 (Survivor Series PPV)
- Next title defense: vs The Rock, Royal Rumble PPV

**NEW** World Heavyweight Champion: Alberto Del Rio
- 3 day reign, defeated The Big Show on January 11th (Smackdown)

WWE Intercontinental Champion: Wade Barrett
- 14 day reign, defeated Kofi Kingston on December 31st (Raw)

WWE United States Champion: Antonio Cesaro
- 148 day reign, defeated Santino Marella on August 19th (SummerSlam PPV)

WWE Tag Team Champions: Kane and Daniel Bryan
- 120 day reign, defeated Kofi Kingston and R-Truth on September 16th (Night of Champions PPV)

WWE Divas' Champion: Eve Torres
- 120 day reign, defeated Layla on September 16th (Night of Champions PPV)
- Next title defense: vs Kaitlyn, tonight's Raw

**NEW** WWE NXT Champion: Big E Langston
- 5 day reign, defeated Seth Rollins on January 9th NXT
- NOTE: The NXT Title reign only counts what has aired on TV, not when they occur at tapings





TNA Heavyweight Champion: Jeff Hardy
- 92 day reign, defeated Austin Aries on October 14th (Bound For Glory PPV)

TNA World Tag Team Champions: Chavo Guerrero and Hernandez
- 92 day reign, defeated former champions Daniels & Kazarian, and AJ Styles & Kurt Angle in a Triple Threat match on October 14th (Bound For Glory PPV)

TNA X-Division Champion: RVD
- 92 day reign, defeated Zema Ion to on October 14th (Bound For Glory PPV)

TNA Television Champion: Devon
- 39 day reign, defeated Samoa Joe on December 6th (Impact)

TNA Knockouts Champion: Tara
- 92 day reign, defeated Miss Tessmacher on October 14th (Bound For Glory PPV)

TNA Knockouts Tag Team Champions: ODB and Eric Young
- 312 day reign, defeated Gail Kim and Madison Rayne on March 8th (Impact)




Acero has The Wrestling 5&1.

Sarnecky has The Piledriver Report.

Byers has The 8-Ball.

Wright has The Heel Report.

And this week's TWNE After dark featured more gushing about Rock-Punk, as well as a look at the Most Ironic Promo of 2013, WWE spoiling another thing that they really shouldn't, and our Question of the Week is about whether El Generico should go straight to NXT, and if NXT ruins the impact of new wrestler debuts! Click the banner to access the archives!





Also, don't forget to join the TWNE After Dark Facebook group.




411 will have live coverage of Raw tonight starting at 8 pm EDT.

From our promotional department, I've been informed that if you really do like 411Mania and all it provides, or even just me (and really, who doesn't like me), don't forget to bookmark the site in your browser or make 411 your homepage, and tell all your friends about how awesome 411 is.

And don't forget, you can follow all of the everyday goings on in 411 on Twitter.

Stephen's Twitter
http://www.twitter.com/411mania
http://www.twitter.com/411wrestling
http://www.twitter.com/411moviestv
http://www.twitter.com/411music
http://www.twitter.com/411games
http://www.twitter.com/411mma

That's our show, Marsico is in tomorrow, I will be back next week. Also, don't forget 4PC in the Games Zone on Wednesday, and the TWNE After Dark podcast on Thursday, airing live at around 10 pm on Spreaker.com, posted on 411 shortly thereafter.

Here it is, your Moment of Buddy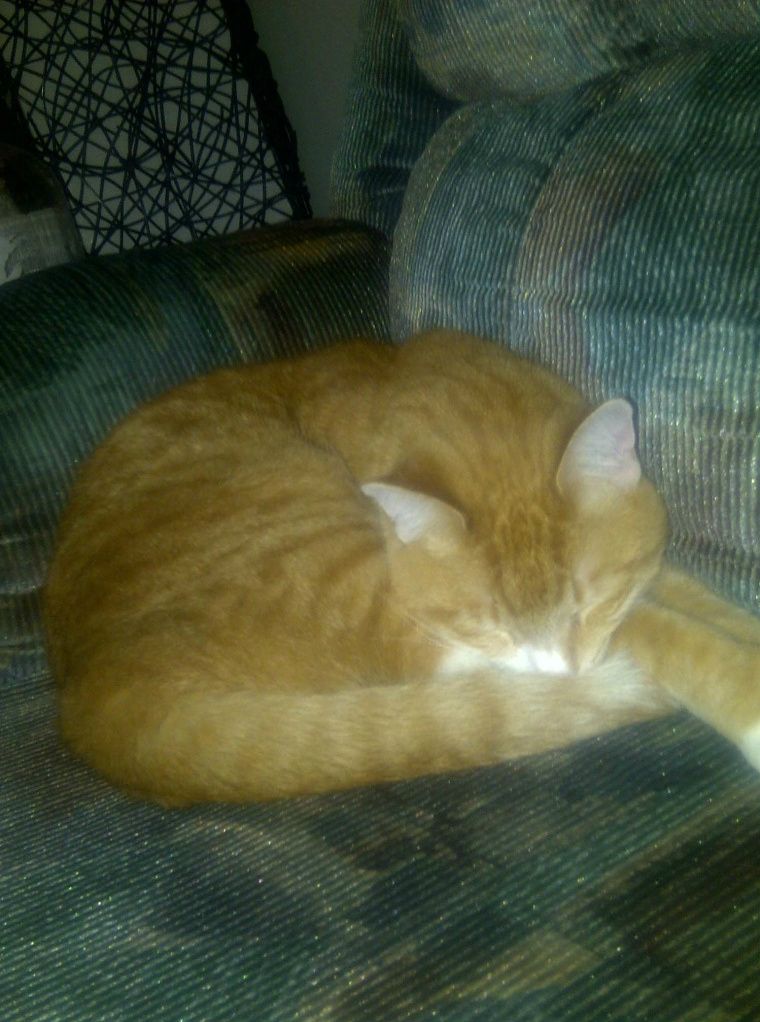 Hockey Being Back Means
One Less Reason For Buddy
To Get Off The Couch.




Have a good one, and always be a fan.

comments powered by