SPOTLIGHTS
411 Instant Analysis 01.14.13: WWE Monday Night Raw
Posted by Ben Watters on 01.14.2013

Thoughts on Randy Orton taking on Wade Barrett, John Cena taking on Dolph Ziggler in a steel cage match and the rest of the 20th Anniversary Monday Night Raw!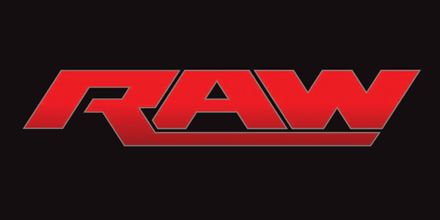 Welcome ladies and gentlemen to the Instant Analysis of the 20th anniversary Monday Night Raw! Hopefully some shock returns will be on the cards tonight. Well, without further rambling, and because I'm feeling slightly under the weather (ill as fuck), let's get this show on the road...


---


SEGMENT ONE: Vince McMahon Addresses the Crowd

Vince kicking off Raw to thank the fans makes all the sense in the world and will get no complaints from me. Didn't expect Big Show to come out though. The exchange between Del Rio and Big Show was pretty decent as well – I've been really enjoying Del Rio's face turn so far, thought he came off really well tonight and him winning the belt was a great choice as well. Shame it happened on Smackdown though. And that hurricanrana was preeetty sweet.

Rating: 6.5 out of 10


SEGMENT TWO: Randy Orton vs Wade Barrett
Match Result: Wade Barrett via Bullhammer Elbow

Well, this was a shocker. For Barrett to go over Orton is one thing, a clean win is astonishing to me. Wasn't a bad match either, although it didn't set the world on fire, in my opinion. Maybe Barrett is finally getting that strong push after looking like a fool for many, many weeks?


Rating: 6.5 out of 10


SEGMENT THREE: Daniel Bryan and Kane's Anger Evaluation

This segment was just pure gold. Hilarious from start to finish – especially the finish. I was one of the many who were calling for Dr Shelby to be Team Hell No's manager a couple of months ago and this just proves why he should have. I did think Team Hell No's tag title reign was kind of running out of gas but this just shows there's a good few miles left in them yet.

Rating: 8.0 out of 10


SEGMENT FOUR: Kane vs Damien Sandow
Match Result: Kane via Chokeslam

...unfortunately the matches between most combinations of these 4 guys are very dull. Only existed to put Team Hell No over and vaguely hype up the tag title match at Royal Rumble.

Rating: 3.5 out of 10


SEGMENT FIVE: Mick Foley Gets Inducted into the Hall of Fame

Hmm. Pretty sure I've seen this before. And not even at a house show. Not really sure what the point of sacrificing the Shield here. Foley's speech got cut off for no real reason and the Shield didn't look good at all. In fact, Foley was forgotten after this entire thing and Ryback got a promo instead. This could have been fine without the Shield's failed interruption.

Rating: 4.0 out of 10


SEGMENT SIX: Divas Title Match – Eve vs Kaitlyn
Match Result: Kaitlyn via GORE GORE GORE

Pretty sure we've seen this match about 53 times already and that this feud has been raging on for about 3 years. Jokes aside though, this was a damn good match for the Divas division with some outside brawling and some rare diva near-falls. Kaitlyn finally winning the belt was great as well and we could be seeing a potential AJ/Kaitlyn feud for Wrestlemania. That's probably the most interesting feud possible for the Divas division going into Wrestlemania.

Rating: 6.5 out of 10


SEGMENT SEVEN: CM Punk vs Brodus Clay
Match Result: CM Punk via Anaconda Vice

Brodus Clay has been so irrelevant for so long that I was fucking astounded when he got a backstage promo. I was also a bit shocked at the amount of offence Brodus got in. What the hell was that all about? Brodus is Mr Superstars, he shouldn't be dominating the man going into a WWE title match against the Rock. I did enjoy Punk's promo after the match though, so there's that, I guess.

Rating: 5.5 out of 10


SEGMENT EIGHT: Sheamus vs 3MB
Match Result: Heath Slater via over the top rope elimination

So Sheamus is floundering at the moment and the only thing for him to do is to have pointless handicap matches and do random saving run-ins? Okay. In fairness though, I actually kind of enjoyed this segment. It was obviously filler, but it had some cool spots and HOLY BALLS, 3MB won a match! Insanity!

Rating: 6.5 out of 10


SEGMENT NINE: Miz TV

WOO! Ric Flair's old man charisma is always enjoyable. Although it absolutely lost its way towards the end – I didn't have any idea what Flair was talking about. Luckily Cesaro came out and cut a damn good promo on Flair. Even though Miz and Flair stood tall, as they always would, I still feel Cesaro looked pretty good from this segment. I'm really, really not enjoying Miz as a face though – he's mostly painfully unfunny when he tries to crack jokes(which is all the goddamn time).

Rating: 6.5 out of 10


SEGMENT TEN: Daniel Bryan vs Cody Rhodes
Match Result: Daniel Bryan via Yes Lock

Yeah, I didn't watch this match. Decided to skip most of it and get a drink instead. Seems like I missed it entirely. Nice short and pointless match, I guess.

Rating: N/A out of 10 (Can't really rate something I didn't see)


SEGMENT ELEVEN: John Cena vs Dolph Ziggler
Match Result: John Cena via Attitude Adjustment

I'm not a huge fan of cage matches to begin with, so going into this I thought that (in my opinion) this was never going to top their other matches. I also though the fact that we've just seen this match last week would also hurt it. That wasn't the case though, as it rapidly turned into a fantastic match. Some great counters, some hard bumps and plenty of near-wins. This could have easily been a PPV main event, which is always awesome to see on television. Cena goes over, but at this point that's the only finish to these matches. Ziggler won't beat Cena. And despite how good their matches are, I don't really care about this feud at all anymore. There's only one outcome, and that's Cena winning.

Rating: 8.0 out of 10


SEGMENT TWELVE: The Rock Concert

I'm going to be honestly blunt here – I hate these segments. The Rock concerts were good over 10 years ago, but the last concert during the Cena/Rock feud was horrible. They have a few funny moments, but you've got step back and feel that the whole thing is just a filler segment and basically a waste of a Rock appearance, which are scarce these days. It certainly picked up at the end though when the whole segment put its serious face on and Rock and Punk actually brawled. A brawl? Involving the Rock? What the hell am I watching? I don't know, but it's certainly more interesting than the last feud the Rock had.

Rating: 7.0 out of 10 (mainly for the ending)






FINAL THOUGHTS



Segment of the Night: John Cena vs Dolph Ziggler

Trash Segment of the Night: Kane vs Damien Sandow

Final Analysis: A pretty damn lacklustre Raw. I'm not sure if it's me being ill, but I found it very hard to get into most of the segments and it all felt a bit like a waste of time. There was some good stuff here, but it was few and far between the segments that were basically just the WWE spinning its wheels. It didn't even seem like they hyped up the 20th anniversary of the show that much. The only thing that really tied it into the 20th anniversary was the video packages dotted around the show. Usually I'm one of the first to complain about the overuse of legends on a WWE show, but this one felt like it could do with some (barring Flair, of course). Overall, a bit of a dud.

Verdict: 6.3 out of 10

411 RATINGS SCALE:
0 - 0.9: Torture
1 - 1.9: Extremely Horrendous
2 - 2.9: Very Bad
3 - 3.9: Bad
4 - 4.9: Poor
5 - 5.9: Not So Good
6 - 6.9: Average
7 - 7.9: Good
8 - 8.9: Very Good
9 - 9.9: Amazing
10: Virtually Perfect






TWITTER

http://www.twitter.com/411wrestling
http://www.twitter.com/411moviestv
http://www.twitter.com/411music
http://www.twitter.com/411games
http://www.twitter.com/411mma
http://twitter.com/DynamiteShovel




comments powered by