SPOTLIGHTS
411 Instant Analysis 01.21.12: WWE Monday Night Raw
Posted by Ben Watters on 01.21.2013

Thoughts and analysis of Randy Orton facing Antonio Cesaro, The Miz battling Dolph Ziggler, Sheamus facing Wade Barrett and the rest of RAW!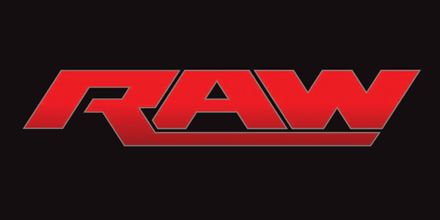 Greetings and salutations all you ham sandwiches! Welcome once again to the 411 Monday Night Raw instant analysis with me, Ben Watters. With this being the go-home show for the Royal Rumble next week I'm expecting to see intrigue a-plenty from tonight's broadcast. Let's get to it...


---


SEGMENT ONE: Vickie and Heyman Complain About the Rock

Starting tonight on a high note here with some sweet recaps of last week. Nice way to kill some time there. At least this picked up somewhat when the Rock cut his promo and Heyman had some funny moments. Vickie, however, was god-fucking-awful. This is the usual state of affairs, but it really seemed to agitate me more in this segment. Possibly because this whole segment felt so unnecessary and inconsequential. Not a great way to open the show.

Rating: 5.0 out of 10


SEGMENT TWO: Randy Orton vs Antonio Cesaro
Match Result: Randy Orton via RKO

Even though I feel these Beat the Clock challenges for 'insert advantage here' are a pretty lazy booking crutch, I don't really mind it in the context of earning a Royal Rumble spot pick because, well, it makes it seem like whoever wins has earned it. This match was pretty sweet as well. I'm of the firm belief that Antonio Cesaro can have a good match with almost anyone on the roster (and Orton can also have one with most as well), so it was never going to be a bad match. Also the jacket and flag combo that Cesaro is rocking for his entrance is fucking awesome.

Rating: 6.5 out of 10


SEGMENT THREE: Big Show vs Zack Ryder
Match Result: Big Show via WMD

Brad Maddox coming out to randomly do some commentary is hilarious, but it's a shame it was during such a short match – when he did the same thing on Main Event it was absolute money. If this segment was just the match itself, it would get a big, fat pointless zero from me (although it's actual kind of funny just how much WWE love to bury Zack Ryder), but the Big Show promo and the Maddox appearance saved this somewhat.

Rating: 4.5 out of 10


SEGMENT FOUR : Ryback vs Heath Slater
Match Result: Ryback via ShellShock

Another pointless match right here. Finish was never in doubt and only really existed to give Ryback some Rumble-inspired promo time. And that's fine I guess, but it's nothing that we've not seen before.

Rating: 5.0 out of 10


SEGMENT FIVE: CM Punk Addresses the People

CM Punk does a great job at making the WWE title seem like the biggest thing in the WWE and is doing a fantastic job of making the WWE title match at Royal Rumble a huge event, which is the way it should be. Whilst I'd still like to see a bit more Rock/Punk confrontations in this feud (don't get me wrong, it's already had some great ones), having Punk cut a self-promo alone in the ring still gets me hyped for the match at the Rumble. Good stuff.

Rating: 7.0 out of 10


SEGMENT SIX: Dolph Ziggler vs The Miz
Match Result: Dolph Ziggler via ZigZag

I was a bit apprehensive when I saw this match was announced, as I didn't have high hopes for it. I was pleasantly surprised though as this match was very impressive. A lot of interesting counters, some near fall roll-up pins and some sweet high impact moves. Ziggler kind of needed this win after his constant losses to Cena, so no problems here with that. Although I seriously hope Miz doesn't continue using the Figure Four as a finisher – it just seems so out of place for him to use it. The crowd seemed pretty damn into it tonight, but it just doesn't sit well with me. I guess time will tell.

Rating: 7.5 out of 10


SEGMENT SEVEN: Anger Management Graduation Ceremony

I was so very confused at the all-hugs ending to this segment but I'm pretty sure I enjoyed it. It was so fucking bizarre it was awesome. I have to say, I expected Sandow and Rhodes to come out and I'm pretty damn glad they didn't as this was the pay-off to the whole 'anger management' storyline that Kane and Bryan had going on. A bit underwhelming, but still funny and, sadly, this will probably be the last time we see Dr Shelby in WWE. This saddens me.

Rating: 6.5 out of 10


SEGMENT EIGHT: Kaitlyn vs Alicia Fox
Match Result: Kaitlyn via GORE GORE GORE

This was just a match to remind the people that Kaitlyn is the divas champion. Which is fair enough - you gotta get Kaitlyn on the show somehow - although Alicia Fox is pretty terrible all round so this was never, ever going to be very good.

Rating: 4.0 out of 10


SEGMENT NINE: Paul Heyman Addresses the Rock
Oh man, I wish I could buy a ticket and walk straight to the ring, through the gorilla position and down the ramp to my entrance music. Actually not even buy one, just take one from a police officer who couldn't be at the show with his wife and kids. Nah, I kid, of course. The Rock's intense, serious promo here was excellent and I genuinely didn't expect the Shield to attack the Rock. It's makes all the sense in the world to attack him, but I didn't think WWE would 'muddy the water', so to speak, by having the Shield involved in the Rock/Punk feud. Great choice and it made the Shield look like huge deals by attacking the Rock. Punk's short, mocking promo at the end really topped the whole segment off. Awesome.

Rating: 8.5 out of 10


SEGMENT TEN: Wade Barrett vs Sheamus
Match Result: The Clock via Not being Beaten

I wasn't really feeling this match at all for the most part, but at least the finish was pretty exciting. I did think Sheamus was going to grab the win at the end here, or possibly even Barrett, but Ziggler grabs the Royal Rumble spot choice in the end. I imagine he'll pick number 30, because that's the only real pick, but I don't imagine he'll be winning from that spot, purely because of him being the Money in the Bank holder. Oh no wait, Ziggler just won the number 1 or 2 spot choice. What the fuck was the point in that Beat the Clock challenge then? To screw over Ziggler? I just don't understand.

Rating: 6.0 out of 10


SEGMENT ELEVEN: Alberto Del Rio vs Tensai
Match Result: Alberto Del Rio via Second Rope Moonsault

I enjoyed this squash match probably far more than I should have done. There was some pretty sweet impact moves hit here, like the German suplex that Del Rio hit and the cool second rope moonsault. I actually wouldn't have minded if this match had been a bit longer, but it was what it was.

Rating: 5.5 out of 10


SEGMENT TWELVE: John Cena Addresses the WWE Universe

Well, this was a weird segment. Cena's promo was fucking atrocious and far, FAR too long and convoluted. It was Cena in full on rambling promo mode, and it was terrible. It got actually frustrating towards the end because I didn't know what the shit he was actually talking about. It picked up slightly towards the end where it got a bit interesting with wrestlers randomly coming out and getting mic time. But the end kind of killed it where everyone brawled in the ring for no real reason and the crowd didn't buy it at all. It was all necessary hype for the rumble, but the way it was presented was that it was a last ditch and panicked effort to get some hype in for the show. I can see what WWE have tried to do here, but it came off all wrong.

Rating: 5.0 out of 10






FINAL THOUGHTS



Segment of the Night: Paul Heyman Addresses the Rock

Trash Segment of the Night: Kaitlyn vs Alicia Fox

Final Analysis: I say it essentially every week, but again this was a Raw with some strong stand out segments among some other poor segments. It's the standard 3 hour Raw problem – there's going to be some filler and it's going to drag the show down. There were definitely some strong highlights this week, mainly involving the WWE title feud, and it was a better effort than previous weeks – but good enough for a go-home show for the Royal Rumble? Maybe if it cut some of the shit. Maybe.

Verdict: 6.9 out of 10

411 RATINGS SCALE:
0 - 0.9: Torture
1 - 1.9: Extremely Horrendous
2 - 2.9: Very Bad
3 - 3.9: Bad
4 - 4.9: Poor
5 - 5.9: Not So Good
6 - 6.9: Average
7 - 7.9: Good
8 - 8.9: Very Good
9 - 9.9: Amazing
10: Virtually Perfect






TWITTER

http://www.twitter.com/411wrestling
http://www.twitter.com/411moviestv
http://www.twitter.com/411music
http://www.twitter.com/411games
http://www.twitter.com/411mma
http://twitter.com/DynamiteShovel




comments powered by