SPOTLIGHTS
The Tuesday Communique 03.05.13: Shake Up
Posted by Nick Marsico on 03.05.2013

RAW thoughts, Jericho is a-ok with Triple H, ROH has an anniversary and WrestleMania stays in the south. Or goes up north. Pipe in the crowd heat, it's Tuesday!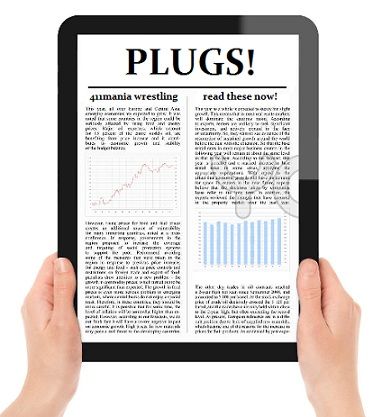 The Wrestling News Experience with Stephen Randle
The Wrestling 5&1: Maria Kanellis & Stacy Keibler with Tony Acero & Greg De Marco
The 8 Ball: Top 8 Wrestling Insult Comics with Ken Hill
The Piledriver Report: The History of Vince McMahon's Wrestling Empire Part 7 with Ronny Sarnecky
The Heel Report: God and Country with James Wright
Ask 411 Wrestling: Shoot Promos, Matt Hardy v. Edge, More with Ryan Byers
411 Wrestling Interviews: The Miz with Jeffrey Harris
The Professional: Top Brad Armstrong Gimmicks with Jon Harder
The Contentious Ten: John Cena Matches with Gavin Napier






WWE Monday Night RAW from Buffalo, NY || TV Review


It's the Undertaker! And the WrestleMania sign! Now the "old school" intro plays! Taker's gone! It's Punk! Okay then. That was interesting. Punk gets in the ring and blames the crowd for screwing him out of being in the main event of WrestleMania. Therefore he doesn't think there's a reason he should bother showing up at WrestleMania. But... since Undertaker casually walked out, he's challenging 'Taker. At WrestleMania, he beats the Streak. Deal with it. Randy Orton doesn't agree, though, so he's here. He wants to know who the crowd wants to see wrestle The Undertaker at 'Mania. The crowd mildly boos Punk and then mildly cheers Orton, and then Big Show comes out. This is ridiculous. He says he wrestled 'Taker at WrestleMania, but doesn't acknowledge that Tensai was his partner. Jerk. Sheamus throws his hat into the mix (or whatever) as well, and Vickie makes a fatal four way with the winner getting a shot at the Streak at WrestleMania. Did they really have to do it this way? Why couldn't Punk have just called him out since this is the Old School RAW? Don't these other guys have anything else to do?

Non-title: Antonio Cesaro v. Ryback
Cesaro starts off with two beautiful dropkicks as WWE pipes in "Goldberg" chants. Ryback absolutely manhandles Cesaro and hits a powerslam and AC bails. He comes back in and takes a stalling vertical suplex for 2. Cesaro snaps Ryback's neck on the top rope but gets caught with a Gorilla press slam as he climbs to the top turnbuckle and is clotheslined out. Cesaro is able to regain control inside and boots Ryback off the apron and into the "old school" railing. Ryback gets in at 7 and AC is all over him. That throws us to our mid-match commercial. "Old school" chinlock from Cesaro when we return and Ryback starts his comeback. HYOOGE back body drop! He loads up the Meathook clothesline but Cesaro meets him with a European Uppercut! Wow! Neutralizer is countered! Cesaro gets Shellshocked! That was an awesome finish! Ryback def. Cesaro, Shellshocked - 9 min, **

Mark Henry is here! He stares down Ryback! This is happening! Shit, I didn't even think about the possibility of Ryback v. Henry at WrestleMania. I'm all for it. Meanwhile, Henry has a jobber to smash.

Mark Henry v. Zack Ryder
Ryder tries to use babyface fire but gets leveled. World's Strongest Slam and that's all she wrote. Henry def. Ryder, World's Strongest Slam - 1 min, NR

Dolph Ziggler v. The Miz
The Miz calls out Flair to be in his corner and they "woo" like idiots for a minute before the match begins. Lockup to start but it's a stalemate. That's OLD SCHOOL! Crowd's really awake now, granted it's mostly "woo"s. Ziggler backs Miz into the corner and hits a chop and does the Flair strut, but Miz punches him in the face, hits a knee lift and boots him out of the ring. Flair and Miz strut it up into a commercial. We come back with a neckbreaker from Ziggler, who hit a dropkick during the break on RAW Active. Into a headlock and Miz fights up and punches Dolph into the corner. Cole reveals that the "WW" Universe voted for Ziggler to face Del Rio on SmackDown next week. REALLY? You mean the crowd WANTS to see Ziggler? I don't buy it. They trade nearfalls on roll-ups and Ziggler gets the jumping DDT for two. He locks in the OLD SCHOOL sleeper hold and Miz is fading! He is able to roll Ziggler through and gets the running corner clothesline. He follows up with the double sledge from the top but AJ distracts the ref allowing Big E to NAIL Miz with a fist. Flair throws his jacket at Big E! Langston ain't selling the chops! Flair begs off! Miz with the dropkick to take out Big E! Ziggler rolls him up! Only two! Dropkick! No! Countered into the Figure Four! Ziggler taps! Very good match even though Ziggler lost again. Crowd was rocking and this whole thing was lots of fun. No real reason to complain. Miz and Flair drop elbows on nothing to celebrate. Miz def. Ziggler, Figure Four - 11 min, **3/4

Holy cow it's 9 o'clock and The Rock is here! It really is old school when they don't make us wait until the end to see him do something. I have to admit I've definitely warmed up to the new belt. It looks cool. And The Rock doesn't need a jacket. That I was not aware of. Of course he then realized that he was going to Buffalo, so the no jacket thing was a poor choice. His publicist probably didn't tell him that's where he was headed. Ya know, going off on a 5 minute tangent is just fine in the 9pm hour. It's when the show has been going on FOREVER and it's 15 minutes past eleven and his entrance music isn't even over yet. THAT is a problem. Anyway, he's about to get to some point (presumably) and John Cena's here to interrupt. He feels like a loser after getting beat at WrestleMania even though he beat Brock at Extreme Rules a could weeks later. I thought he was going to blame Rock for his divorce for a second there. Cena cuts a great serious promo and lets Rocky know that he was "gifted" a second chance and that he's not going to throw it away. Why can't this Cena come out more often? Rock buries everybody in the back by saying that nobody has the kind of drive that Cena has except for the two of them. Asshole. Good line though: "In 34 days at WrestleMania, you ain't getting redemption, jack. You're getting your ass kicked." Nice. Cena quotes Tyson and then quotes his own theme song, but it works. Rock quotes Lance Armstrong and then says he was full of crap, just like John Cena. Nice. Cena says he'll beat The Rock. Rock says he'll beat Cena... again. He hits his catchphrase slooooowly. I was really hoping Cena would jump him and beat his ass before he could finish. Oh well. Still an awesome segment that made me care a little bit about the match. 4 more episodes of RAW to really get it going, gentlemen!

Jack Swagger v. Hacksaw Jim Duggan
Duggan is here with Dusty Rhodes and Sgt. Slaughter. Swagger bails immediately and grabs the big stick and whacks Duggan with it. Sarge and Dusty stupidly try to save so he nails them with it as well. Patriot Lock for Duggan. He stares at the WrestleMania sign as the crowd sorta politely boos. Moving on. No Match

Josh Mathews distracts Jack Swagger because he's a big jerk and Del Rio attacks from behind. A few OLD SCHOOL referees break it up. What a WrestleMania feud!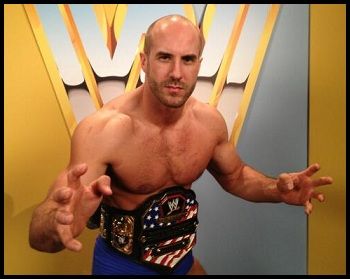 THIS is Old School



Team Hell No v. Prime Time Players
Kane dominates and tags Bryan who hits a dropkick on Young before Titus tags in and clotheslines him down. Titus suplexes Young onto Bryan and D-Young hits some fist drops on Bryan. Oh, Ted DiBiase is standing ringside because something apparently happened on the WWE APP WHICH YOU NEED TO DOWNLOAD GUYS. I can show you how if you want. Kane tags in and flops around for a while under the guise of beating up Darren Young. It breaks down in Buffalo (kinda) and Bryan hits the flying knee off the apron onto Titus while Kane chokeslams Young in the ring. Can they just break up now? DiBiase sticks a $100 bill in Young's mouth and walks away, but Bryan sneaks back and takes it without anybody seeing. Nice. Hell No def. PTP, chokeslam - 4 min, *

Tensai and Brodus Clay v. 3MB (Slater & McIntyre)
Tensai rolls up McIntyre with a schoolboy and everybody dances. Slater tries to break it up but gets EL KABONG~! for his troubles. Yeah! This was worth everybody's time! Eh, it was short so I'm cool. Tensai & Clay def. 3MB, rollup - 1 min, NR

Fandango is here, but he won't wrestle. Until people can get his name right, we will not be graced with the in-ring talents of Fandango. I'm not sure if I love this or hate it, but I think I love it. Can't get hung up on the N. That's the most important thing.

After a long video package, Triple H is here and he's not likely to be happy. Or maybe he is. He was smiling while Stephanie cried over Vince at his bedside after Brock killed him. What a dick! Triple H wants Brock at WrestleMania. No surprise here. This was alright, but the intensity felt forced.

The Shield wishes everybody luck in their 4-way match tonight. How have I never noticed that Roman Reigns has a mouth full of baby teeth?

Non-title: Wade Barrett v. Alberto Del Rio
ADR goes for the kidneys immediately and hits the backstabber in the ropes while Swagger and Colter mosey on out. Sheamus catches him with the Winds of Change sideslam and drops and elbow for 2. Del Rio gets an armbar in the ropes but Barrett is able to come back and beat him up on the outside for a bit. Back inside Barrett misses the second rope elbow drop and ADR comes back with his new babyface comeback sequence. That gets two. Barrett dodges the corner enzugiri and hits a mule kick. Moments later he taps to the cross armbreaker. Mid card champions are 0-2 tonight! Awesome! Del Rio def. Barrett, cross armbreaker - 5 min, *1/2

New Age Outlaws v. Primo & Epico
Road Dogg gets the shake, rattle and roll punches and the shaky shaky knee drop! The heels take over with some heel offense as Rosa dances. Mr. Ass tags in and gets his sweet tilt-a-whirl powerslam. Fameasser ends it. NAO def. P&E, Fameasser - 3 min, *

Fatal Four way, Winner Faces 'Taker at 'Mania: CM Punk v. Big Show v. Randy Orton v. Sheamus
Punk tries to bail but gets cornered by Orton/Sheamus and gets taken out by Big Show. Orton tosses Show into the ring post on the outside and it's Orton v. Sheamus in the ring. Punk tries to steal a pin on Sheamus after the 3.0 backbreaker and then scuttles out of the ring. He tries to steal a pin on Orton after the Irish Curse backbreaker but gets tossed out of the ring by Orton and Sheamus. They turn around to Big Show, who punches Orton in the gut and open-palm chops Sheamus to the mat as we take a break. Punk gets a knee drop on Orton. During the break, Orton got the rope-hang DDT on Show to take him out. Sheamus is also laid out but they don't show us how. Orton gets the powerslam and the ugly exploder suplex for 2. Punk backdrops him over the top rope to avoid the DDT but Sheamus comes in with the battering ram shoulder block and goes a clubberin on Punk's chest. Show gets the Final Cut on Sheamus but Punk breaks it up and hits some knees, but Show just punches him in the fce and he's OUT. Sheamus fights Show off but gets headbutted down. Show misses the Vader Bomb and falls prey to White Noise, but it only gets 2. Show gets Orton with a chokeslam and there's another for Sheamus, but that can't get the job done. Sheamus gets the Brogue Kick to take out Show but walks into the RKO. Here's Punk! Head kick! Go to Sleep! Done! Punk def. Sheamus, Orton & Show, GTS - 12 min, **3/4

The Undertaker's music hits and he's here to bookend the show! Punk's not scared, and I BEG that they don't make him scared of 'Taker over the next few weeks.

Overall RAW Thoughts
They started off very promisingly. Undertaker appeared and was gone before you knew it and Punk cut a very good (shocking, I know) promo. There was no need for the four way to be booked and it really starts this feud off in about as lacklustre way possible, but I guess they needed a main event for the night. I'm sure Punk will make me forget about this over the next four weeks. Ryback and Cesaro had a good match even if they had to make the US Champ lose AGAIN, and I am ALL OVER a Henry v. Ryback match at 'Mania. Bring that shit to me on a platter! Ziggler and Miz had a good match and easily were in the best/most fun segment of the entire show with it. I wish they wouldn't book DZ to lose week-in and week-out leading up to his cash in, but is it really worth wasting text over at this point? The show was far and away better than last week but still not as good as it had been for the previous few months. AND it wasn't the complete throwaway show that they said it would be. Not completely, at least. Where the heck were The Shield, though? They seemed like a lock to interfere in the main event.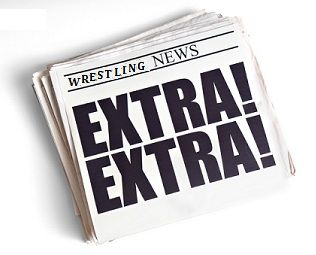 Chris Jericho recently said that his problems with Triple H are long in the past and that he believes that Triple H is the right guy to lead WWE into the future. I like that he said if Vince ever retires or passes away. Sounds about right, I'd say. Do we think Vince will ever die?





WWE could be coming back to Florida for WrestleMania 31 or 32. It's likely, I believe that it will be Orlando for one of them and Dallas for the other. Coming back down here will make it hurt less for me, as they were down in Miami in 2012 when I was living in Jersey and this year they're up in Jersey while I'm living just a few hours away from Miami. Jerks. I bet (no pun intended) that they're going to be taking the show out to Las Vegas in a few years as well, based on the the proposed new stadium that would have a 100 yard long video screen. Detroit also recently sent in a bid to hold WrestleMania in 2015 or 2016.





WWE had their fourth quarter conference call last week. Some of the notable instances are that Survivor Series drew 73,000 less PPV buys in 2012 than it did in 2011. Remember when they got upset and blame started being tossed around (and somehow landed on The Miz) because Survivor Series 2011 underperformed? The company overall made about $100,000 more in 2012 than in 2011. They spent $8.2 million on the WWE Network in 2012 and they still won't know for at least 6 months if the project is even going to move forward and happen. Wasn't it originally supposed to be launched on April 1, 2012? That date came and rather embarrasingly went, didn't it? They're saying it's going to be offered for under $15 a month and it will come with all PPVs except for WrestleMania, which would be well worth it.





In lieu of being unable to do Mysterio v. Sin Cara at WrestleMania and thus not having the opportunity to get the World Record for lucha masks worn in a single place, WWE wants to get everyone in Metlife Stadium to do the Harlem Shake. Doesn't Guinness take their verification of World Records very seriously? How could WWE even get that record? They can't just report the entire attendance figure, because obviously everybody isn't going to actually be doing the dance.






I haven't had a chance to see the show yet (start yelling at me now, sure) but by all accounts ROH's 11th Anniversary Show (12th by WWE standards) was very good. The big story is the major angle that happened after the World Title match. Kevin Steen, leader of SCUM, defeated Jay Lethal to retain his title and then hell broke loose. Steve Corino had been promising that new members would be added to SCUM and good lord did that ever happen. Rhett Titus turned heel and joined the group, Matt Hardy revlealed that he's been recruited, Cliff "Domino" Compton debuted in ROH as a member and Jimmy FUCKIN' Rave is back in ROH as a member of SCUM! That alone is awesome in itself in my book.

Now the onus lies on the follow up. The SCUM lineup is, not including Kevin Steen (since he seems to be on the verge of a face turn), Steve Corino, Jimmy Jacobs, Rhino, Jimmy Rave, Rhett Titus, Cliff Compton and Matt Hardy. Now on the face side, there's going to be Jay Lethal, Michael Elgin, BJ Whitmer, Edwards & Richards and Coleman & Alexander. There are also The Briscoes, although Jay might be injured (storyline or otherwise). If you add Kevin Steen to the mix for a little while, there's also the soon-to-return Tomasso Ciampa who is sure to come back as a face, and you have some GREAT matches to have. This could easily go all the way through until Final Battle 2013 without getting stale as long as they keep SCUM strong.

On top of that main angle, they pulled the trigger on Fish and O'Reilly as tag champs, which was very unexpected by very welcome as far as I'm concerned, and Matt Taven actually took the TV Title from Adam Cole, which shocks me. In a good way, though, since I like Taven and I believe he can do big things. He needs to do something with that hair, though. Fucker looks like Pauly Shore.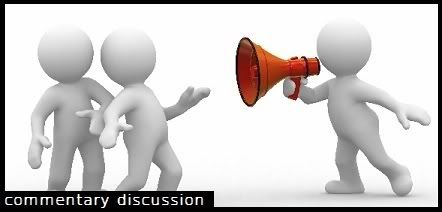 I went off a number of times last week on my feeling that they were piping in chants during some of the matches on RAW. I still think they did so, but at this point my opinion on that matter isn't important. Bobsky, who has been a recent comment section all-star, made a great point.

"Somebody has to explain to me why piped in chants are bad or wrong. Every sporting event I've ever been to has cues from the PA or band. Other than the wave or something negative or profane, most crowd chants originate from the venue/team/school bad or cheerleaders. So why is WWE doing the same thing at their events something that needs to be pointed out or ridiculed?

Granted, wrestling is not sport and whether it's a catchphrase catching on or some other organic chant catching on, wrestling has a history of greater fan involvement beyond just cheering a high spot. But I don't see why that history should preclude WWE from attempting to prod an audience to chant even more.

If I were running WWE and I knew my audience was apt to chant and be as involved as possible, I would regularly pipe in chants to cue the audience. Given the importance of the crowd in wrestling and how a "hot" crowd translates on TV as an enjoyable background and how as performers, wrestlers feed off that energy, why shouldn't WWE try to coral and harness that energy? Isn't that precisely what they do by pushing certain wrestlers, booking them a certain way, writing them specific line, etc? So what makes piped in chants different from all the other ways WWE manipulates their audience?"

There isn't anything wrong with piping in crowd chants. It only sounded odd to me last week because it seemed like they were putting them out there and the crowd wasn't latching on and continuing the chant like they were "supposed to". It's fine if the crowd goes along with it. To me it's the same as if a wrestler in the ring does something to get them to start, like Ryback swinging his arms; Christian and Jeff Hardy are two guys who start clapping at the beginning of their matches to get the crowd going; things like that. My issue was that it was so painfully obvious. The chant would start, go for a few seconds, then completely die. They were trying to get Dallas chanting and it wasn't happening. Granted the crowds do generally bite and they do chant along (if indeed there is a lot of noise piping going on), so I guess it doesn't matter overall.

In the end, my main problem is with the fact that they ignore the crowd reactions for people like Ziggler, who gets the crowd's attention every time he's out there, or even Kofi. They should be pushing the people that the crowd tells them they want to see, not pushing people and then telling the crowd they want to see them.




Ring of Honor
ROH World Title: Nigel McGuinness v. Bryan Danielson || ROH 6th Anniversary - February 23, 2008
From TJ Hawke:
"This match is one of my favorite wrestling matches in Ring of Honor history. Everything that I like about professional wrestling came together for this near-perfect thirty minutes of entertainment. Not to mention the fact that this match is historically significant in regards to Ring of Honor. Nigel McGuinness's world title run was one of the great world title runs in all of wrestling in the 2000's, and this is the match that really allowed Nigel to reach new levels as a performer and as a champion. Watch this match now."
For more, please visit FreeProWrestling.com

Crazy Mark Briscoe does the weather again!
- Nicholas A. Marsico


comments powered by