SPOTLIGHTS
411 Instant Analysis 03.04.13: WWE Monday Night Raw
Posted by Ben Watters on 03.04.2013

Monday Night Raw goes old school!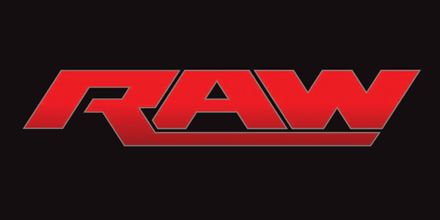 Welcome everyone to the 411mania Instant Analysis of Monday Night Raw! As always, I'm Ben Watters and I'll be sharing my personal and immediate thoughts to tonights show! Raw's going old school so, without further delay, let's get to it...

---


SEGMENT ONE: The Dead Man Returns!

Gotta love that old school intro package and I'm so glad they've brought out the old stage and ring setup. Looks fucking awesome. And Taker's entrance to kick us off – great way to get us all hyped, but it's bizarre how he didn't do anything. I have no problems with that in particular though, it's definitely a way to get us all interested straight from the off. I do have a problem with the generic '4 man argument intro' WWE decided to do here. This works when 4 wrestlers are arguing about who gets the World Title shot on Smackdown, but at this point it doesn't cut it when progressing a storyline about the streak. It just seems to cheapen it. I'd expect at this point to see a well-written, personal and meaningful feud with the Undertaker for Wrestlemania – not a generic and, quite frankly, lazy opening segment format to choose who gets to face him. Hopefully after a challenger has been chosen the storyline will pick up, but this all seemed a bit lazy to me.

Rating: 6.5 out of 10


SEGMENT TWO: Ryback vs Antonio Cesaro
Match Result: Ryback via Shell Shock

These guys always have pretty solid matches, but the result is never really in doubt. A slick ending though with the reversal of the Neutralizer into the Shell Shock. Pretty cool. Interesting staredown between Mark Henry and Ryback afterwards as well – potential Wrestlemania feud here.

Rating: 6.0 out of 10


SEGMENT THREE: Mark Henry vs Zack Ryder
Match Result: Mark Henry via World's Strongest Slam

Simple squash match here. Mark Henry looks like a monster but he really doesn't need it at this point. He's already a dominant monster, so this was pretty much a waste of time.

Rating: 3.0 out of 10


SEGMENT FOUR: Dolph Ziggler vs The Miz
Match Result: The Miz via Figure Four Leg Lock

I honestly can't stand Flair mentoring The Miz. It's cool to see Flair back in WWE and I mostly enjoy when he pops up occasionally, but him and the Miz just don't seem like a natural fit to me. Maybe it's just because I can't stand Miz as a cheesy face, but still. The match itself was pretty serviceable – nothing too exciting but not too bad. Still the losing streak of Ziggler continues – he can't even steal a win here again, but I guess we absolutely have to have Miz and Flair be all buddy-buddy after the match.

Rating: 5.5 out of 10


SEGMENT SIX: Point – Counterpoint

So, now Cena decides to sell the loss to the Rock? The weeks immediately following Wrestlemania where he was all smiles and not caring seem to have not happened. The writing for Cena over the past year has been so inconsistent that anything that he says mentioning the loss last year just seems forced and fake. I had hoped that they'd take it in a different direction than just having Cena say "I have to beat you, Rock" again, but it seems like they haven't. I'd also hoped that they'd start off with a more meaningful encounter than this as well, but, quite frankly, this just came off flat. I don't really want to see a respect feud between Rock and Cena but it seems like they might be heading that way. Sure, Rock had a few jokes and quips to make at Cena's expense but there was no real confrontation here – it was just words of respect from both men. That might make a good feud for some people, but I'd rather see something a bit more exciting.

Rating: 5.5 out of 10


SEGMENT SEVEN: Jack Swagger vs Hacksaw Jim Duggan
Match Result: No Match

This went much better than I personally expected. I expected to see a pretty awful Swagger vs Hacksaw match but instead Swagger came out looking like a total asshole by beating down three legends and standing tall. A great way to get Swagger some much needed heat heading into Wrestlemania and, of course, a great way to avoid that Jim Duggan match that no-one wants to see. A short, to the point and enjoyable segment.

Rating: 7.0 out of 10


SEGMENT EIGHT: Team Hell No vs Primetime Players
Match Result: Kane via Chokeslam

Oh yay, this match again. This time WWE have thought outside the box and made this a regular match, as opposed to a blindfold and shenanigans match. The match itself was pretty poor - nothing that we haven't seen before – and essentially pointless. The best part of the match was probably the 'We Want Virgil' chant. Oh, and Daniel Bryan stealing that dollar at the end. Funny stuff.

Rating: 4.0 out of 10


SEGMENT NINE: Brodus Clay, Sweet T Tensai vs 3MB
Match Result: Tensai via Rollup

Pointless as fuck. Slater was the star in this segment and took that guitar shot, but I didn't enjoy this.

Rating: 3.0 out of 10


SEGMENT TEN: Kofi Kingston vs Fandango
Match Result: No match

Amazing. All I can say. Johnny Curtis looks like he's going to be hilarious as Fandango. I've not got high hopes for his 'I'm not wrestling until you pronounce my name right' angle, as it'll probably lead to him jobbing immediately when he does, but at the least Fandango's making the most of it. I did enjoy this a hell of a lot more than I imagine most people did though.

Rating: 7.0 out of 10


SEGMENT ELEVEN: Triple H Calls out Brock Lesnar

A decent return promo from Triple H. Wasn't incredible, but built up the hype for the Lesnar/Triple H rematch at Wrestlemania and basically gave him a chance to explain why he's come back and all that. Plus, angry Triple H is better than respectful Triple H. I probably wasn't the only one who expected a Lesnar appearance and another showdown, but there's plenty of time for that before Wrestlemania. It's another reason why this feud just has a better build than the Cena/Rock match. Both have fairly predictable outcomes, but this feud is built around guys who seem to hate each other and just want to tear each other apart – as opposed to two men who just stand around giving out compliments. Much more interesting.

Rating: 6.5 out of 10


SEGMENT TWELVE: Alberto Del Rio vs Wade Barrett
Match Result: Alberto Del Rio via Cross-Armbreaker

That Shield promo was fantastic as always. The match here, though, was pretty lacklustre. It didn't even really advance the Del Rio/Swagger feud either which was probably the reason for it being done again. It just seemed like a bit of a filler match, which is unfortunate for Barrett as that seems like his sole purpose at this point.

Rating: 5.0 out of 10


SEGMENT THIRTEEN: New Age Outlaws vs Primo and Epico
Match Result: Billy Gunn via Fame Asser

Pretty enjoyable for what it's worth. It's always cool to see Road Dogg do his introductions before the match and is pretty damn nostalgic. The match itself was basically another nostalgia showcase so the result was never in doubt, but it was what it was. A nice short and fun segment.


Rating: 6.0 out of 10


SEGMENT FOURTEEN: CM Punk vs Sheamus vs Randy Orton vs Big Show
Match Result: CM Punk via Go To Sleep

The opening with Mae Young's cake was... odd. I expected a zany angle which was probably going to be terrible but nothing. Ah well. At least we saw the great Bo Dallas in one hell of a horrible outfit. I had pretty high hopes for this match but it ended up being fairly formulaic and, if I'm honest, slightly disappointing. The finish was fun though, the crowd were hot for the finishers but I don't think even they really bought the fact that Punk wouldn't win. Which made the match pretty pointless. But even so, we're building towards that Undertaker/Punk feud and match which should be awesome, unless something goes horribly wrong.

Rating: 7.0 out of 10







FINAL THOUGHTS



Segment of the Night: Fatal Four-Way (I suppose)

Trash Segment of the Night: Brodus and Tensai mess

Final Analysis: A fairly decent Raw tonight that was helped greatly by the Old School Raw theme. If it wasn't for that, I'd be rating this much lower. A couple of graphic overhauls and a change of stage works wonders. This Raw did heavily fluctuate between nostalgia segments and Wrestlemania build though, and the issue there is that there wasn't really that much Wrestlemania build. The big matches were mentioned and essentially announced, but there's wasn't really that much interesting hype for them. There was no real standout moment on the show – perhaps it was the Punk/Taker staredown but it didn't seem monumental. It made the whole Raw seem a bit throwaway, which isn't what you want heading towards the biggest PPV of the year.

Verdict: 6.1 out of 10

411 RATINGS SCALE:
0 - 0.9: Torture
1 - 1.9: Extremely Horrendous
2 - 2.9: Very Bad
3 - 3.9: Bad
4 - 4.9: Poor
5 - 5.9: Not So Good
6 - 6.9: Average
7 - 7.9: Good
8 - 8.9: Very Good
9 - 9.9: Amazing
10: Virtually Perfect






TWITTER

http://www.twitter.com/411wrestling
http://www.twitter.com/411moviestv
http://www.twitter.com/411music
http://www.twitter.com/411games
http://www.twitter.com/411mma
http://twitter.com/DynamiteShovel




comments powered by