SPOTLIGHTS
Wrestling's 4Rs 3.08.13: WWE Monday Night Raw, ROH TV Reviewed & DGUSA Heat Reviewed
Posted by Tony Acero on 03.08.2013

John Cena and the Rock went face to face to set the stage for WrestleMania, Triple H called out Brock Lesnar, CM Punk earned the right to face the Undertaker and more! Wrestling's 4Rs breaks down the Right, the wRong and the Ridiculous of Raw, ROH TV and DGUSA Open the Golden Gate!


How the 4Rs of wRestling Work!
Here is a quick explanation of the 4R's. The column will run TWO times a week. We will group our feelings on the shows in various categories: The Right, the wRong and the Ridiculous. The Right is stuff that worked very well: a great promo, a great match and so on. PuRgatoRy is a section between the right and wrong. It shows equal traits from both sides that cannot be ignored and need discussed. It is not a bad place per say, as things can get remedied or go the wrong way the very next week. The wRong is what it sounds like: bad matches, bad or boring promos and so on. The Ridiculous is stuff that had no right on TV: Stupid angles and so on. And there is always a possibility of a 5th R, which is as bad as they come. This column is supposed to be analytical, and at the right time very critical of the shows, it was the whole reason it was created. This is not a "mark" column, nor a "smark" column, our goal is to analyze the show from many different fronts, reward the good and call out the bad. We will not apologize for our opinions, they are as they are, whether positive or negative.
---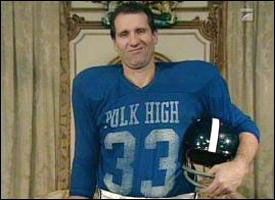 Let's rock…
By: Shawn S. Lealos
ROH Television 03.02.13:
QUICK RESULTS:
Steve Corino and Rhino def. The Flatliners

Kevin Steen def. Grizzly Redwood

Briscoe Brothers def. WGTT


THE RIGHT:
Kevin Steen vs. Grizzly Redwood - I liked this match. Grizzle was supposed to fight someone else, but Steen came out to the ring. He asked Grizzly's opponent to leave and then hit the package piledriver on him when he refused. Then Steen offered Grizzly a world title shot. The match was a perfect big man vs. little man match and Grizzly showed the same heart and desire he always does. This was Grizzly's best television match since Sinclair took over and it never hurt Steen at all. Steen just got angry and then demolished Grizzly at the end. Then, Steen helped Grizzly up and left after the match. It looks like the Steen face turn is still underway, but hopefully they keep him mean and aggressive. This match is a good way to show how Steen should be booked if he does get a face turn.

Briscoe Brothers vs. World's Greatest Tag Team - When WGTT was holding the tag team titles, I really felt they were not as good as they used to be. However, they always brought the goods against the Briscoe Brothers. This match was no different. This match was also notable because it was the best tag team performance form WGTT I have seen in two years, and thanks to Charlie Haas, it is their last. The stipulation here was that WGTT wins the tag team titles or they break up. The end came when Charlie turned on Shelton and hit him with the Olympic Slam. Charlie Haas is already the biggest heel outside of SCUM in Ring of Honor, and by breaking up his own team, he is even worse. I love the booking of Charlie Haas in Ring of Honor.



PURGATORY:
Matt Hardy and Nigel McGuinness - This was all about Nigel getting Matt Hardy to give him the TV tile back that he stole from Adam Cole last week. He did it by promising Matt a match with Cole in two weeks. However, once Matt gave the title back, Nigel said the only way the match would be for the title was if Hardy fought Davey Richards, Roddy Strong and Michael Elgin next week in a four-corners match - and do it with honor. Here are my problems: Matt Hardy still can't cut a promo and Nigel is starting to come across as a hypocrite. It was a good segment, it just wasn't carried across as well as it could have to make it a great segment.



THE WRONG:
SCUM vs. Flatliners - I like the Flatliners. They are a nice big man tag team with some really innovative moves. This match was just a plodding match, and that lies on the chest of Steve Corino. As he has grown older, Corino has really started to lessen in the ring. He telegraphs his moves, he moves slowly when setting up a bump and he just seems out of place in an environment where quicker, more athletic wrestlers work. Now, Rhino has not aged at all and still looks as dominant as ever, but Corino just pulls down every match he is in. He is a great mic man and does great promos, so maybe he should just stick to a manager's role.

Inside Ring of Honor - This week was back to normal after last week's crappy interview clip version. Unfortunately, all they did this week was recap what happened last week.



THE RIDICULOUS:
NOTHING




The 411



There was a fantastic main event for the tag team titles and a fun world title match between Grizzly Redwood and Kevin Steen. For wrestling purposes, this show was solid, despite the lackluster opening tag team match.

SHOW RATING: 6.5



---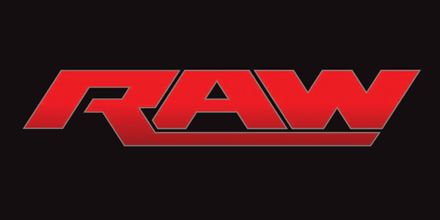 By: Tony Acero


WWE RAW 3.04.13:
QUICK RESULTS
- Ryback Defeated Antonio Cesaro [*1/2]
- Mark Henry Defeated Zack Ryder [NR]
- The Miz Defeated Dolph Ziggler via Submission [**]
- Team Hell No Defeated The Prime Time Players [*]
- The Phat Boyz Defeated 3MB [NR]
- Alerto Del Rio Defeated Wade Barrett [*1/2]
- The New Age Outlawz Defeated The Colons [*]
- CM Punk Defeated Sheamus, Randy Orton and The Big Show [***]


THE RIGHT:
DONG!: I don't know if you guys know this, but I'm a huge Taker fan. So, starting RAW with the Deadman was a sweet, sweet moment for me! I've missed that fucker. By this time, it's a spectacle more than anything, and seeing him come out to raise his hands for the Wrestlemania sign, all in front of the huge RED LETTERS was wonderfully bad ass. This flowed directly into an old school-like intro that encapsulated RAW. I think they do these shows a bit too much, but at the same time it's almost always too fun to matter. The show opened, the old pyros hit, the sirens blared, and all of it made me feel like a kid again. A solid start that continued with...

PUNKS WOES: Punk coming out and challenging Taker was a given. I have to be honest, I am really, really conflicted about the necessity for the four-way in order to get to the result we knew we'd get. I really wanted Punk to mouth off to get Taker at Mania, and didn't even consider him having to wrestle to get the match. Still, I suppose it created a main event that was fun, made logical sense all things considered, and allowed Punk to have even more validity behind his claim for the match.

RYDER GOES SQUISHY: And damnit, I LOVED IT! Why, oh why, is it cool for Mark Henry to go out there and DESTROY, but when Ryback did it week after week I hated it?! I truly don't understand! PLease, someone explain this paradoxical conflict in my mind!!

SWEET HARLEM SHAKIN HONEY BOO BOO: Cena cut Rock from speaking bullshit and proceeded to take the serious road against him! This was pretty much the best promo they could have cut against each other. The Rock didn't go overboard and was funny. John Cena kept it serious and made sense. Whether we like his position on the other side of the word versus or not, the reality is, it's set in stone for Mania 29 (and honestly, probably for WM 30). So, keeping that in mind, we must look at this as a procedural for the main event at Wrestlemania. What must we have? Logos, Pathos, and Ethos. We have the characters, the logic was there, and for once, actual and legit emotion. Cena used the "obsession" with beating The Rock as the catalyst for the entire year of his "collapse." Sure, I feel it was anything but, and yet still, as a moment on RAW, the promo was solid on both accounts.

THE BAD BUTT BILLY GUNN: I know, we should hate this, but keeping in tune with the show's theme, it was awesome to see the NAO, and even nicer to see that they're still....somewhat...in shape.

FATAL-FOUR-WAY: Solid main event that saw the right man win, and had a lot going on it. They didn't do anything spectacular to end the match, and in a sense, even that was a callback to the past with no need for an elaborate finish. We knew who was going to win, but it didn't make it any less cooler...



PURGATORY:
RYBACK VS CESARO: Although the match itself had some good moments, I have two trains of thought here. Cesaro is a champion, and thereby, shouldn't be losing a match that ultimately did nothing for either character. If, in the event, that they want to both protect Ryback and Cesaro, then they simply shouldn't be wrestling each other. I can almost predict that we'll get a Cesaro match soon for him to "get his win" back. It's not cool, to be honest.

MIZ WINS: It's not working, WWE! And truly, adding Ric Flair to the side of Miz only serves to upset a few wrestling fans and makes Miz look like a doofus. Anyways, the match was solid, but the wRong man won. I don't know where they're going with Miz, and this is indicative to the midcard as a whole just as much as it is to The Miz as an individual.

SWAGGER: I think it was Larry who said that this didn't matter anywhere near as much as they think or attempt to make it matter, because we see these dudes all the time. Hacksaw, The Sarge, and Dusty have all shown up on our television a bit too much in recent times for them to be have any type of wow-factor

PHAT BOY T: Well...it's somethin.

TRIPLE H LEARNS HOW TO BREATHE: Remember the long-winded soliloquies that Trips would do? They were sooo bad, Shakespeare wanted to come back from death and stab him with an ink-tipped feather. Well, lucky for us Trips did alright this week. He did his own version of "clangin and bangin," and updated us on the life of the H's, but just like he said during the promo, there seemed to be no direction. I mean, yeah, we know where it's going but there's just something I can't bite on when Triple H gets all familial. Too real? I don't know, it was just middle of the road for me.

CHAMP VS CHAMP: Too short of a match for me to thoroughly enjoy, and really puts the IC Title in its place. It's another spot on the show that points out the flaws of the midcard. If you can't keep the champ protected, then don't put him in a match where he can be damaged.



THE WRONG:
VIRGIL SQUARED?: I don't get what they're doing with the PTP's. I think, as a team, they have some semblance of credibility. Alone, probably not. But if there was ever any proof of the ADD booking of the tag team division (is there one?), the only team that matters is one that is about three weeks away from breaking up. And what's with DiBiase settin us back a few years?

FANNNN-DANNN-GOOO AWAY: I watched Johnny Curtis be all kinds of creepy on NXT, and although it was weird, one could tell that Curtis had comedic timing that you can't just find. With that being said, this is just....dumb.



THE RIDICULOUS:
NOTHING




The 411



I found myself wanting to hate this episode because there was a lot of dumb things that we see far too many times (all focusing around the mid-card), but I think the stink of Nostalgia got to me because I had fun for the most part. The wrestling wasn't all that great, to be honest, but there was some good stuff during the show. I can only imagine shit gets better....right?

SHOW RATING: 7.0




---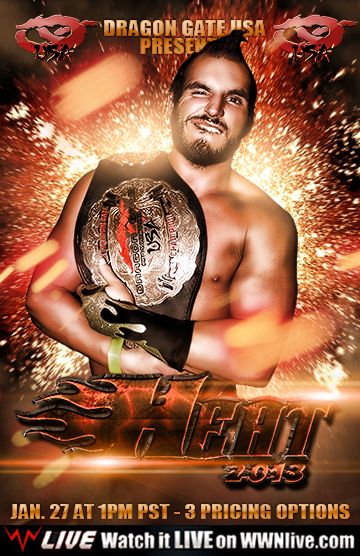 DGUSA Heat iPPV Thoughts By Larry Csonka


* Rich Swann defeated Arik Cannon @ 11:30 via pin [**½]
* Jon Davis defeated Drake Younger @ 9:30 via pin [**½]
* Chuck Taylor defeated EITA @ 12:10 via pin [***]
* Open the Freedom Gate Champion Johnny Gargano defeated Brian Kendrick @ 20:00 via pin [***]
* Samuray Del Sol defeated Ryo Saito @ 9:10 via pin [**]
* Sami Callihan defeated Jimmy Susumu @ 15:30 via submission [***]
* AR Fox and Akira Tozowa defeated The Young Bucks @ 20:15 via pin [****]




QUICK THOUGHTS


After what seems like way too long, I have finally worked through the three DGUSA California shows. It seems as if I am running behind in 2013, which I do not like, but I will power through. Most of the iPPV reviews for the foreseeable future will be brief unless I feel that something really needs expanded on one way or another.

Dragon Gate USA went to California for a swing of three shows, and I will say that all three shows were good events. This show started a little weaker than some DGUSA shows, and admittedly featured one of the more disappointing Samuray Del Sol matches I have watched; but did have a really good main event. I feel that the company should be happy in that the show was good and that the entire swing of shows were good; but I will say that they didn't have any blow away or must see matches. The usual suspects deliver for the most part, and having the Young Bucks back is a great thing for the company. Hopefully things pick as I thought they showed a lot of potential in 2012, but so far for 2013, "good" may not be enough for the company to get people to buy, even if the price is right.


SHOW RATING: 6.9: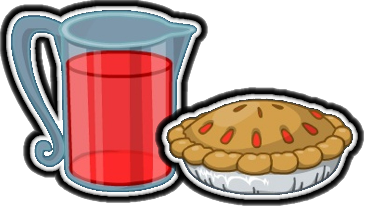 What the numbers mean…

0 - 0.9: Torture
1 - 1.9: Extremely Horrendous
2 - 2.9: Very Bad
3 - 3.9: Bad
4 - 4.9: Poor
5 - 5.9: Not So Good
6 - 6.9: Average
7 - 7.9: Good
8 - 8.9: Very Good
9 - 9.9: Amazing
10: Virtually Perfect

As a reminder, this is not a basic "how good was the show" number like a TV show, as I have always felt that a PPV is very different from a regular show. I have always judged PPV on how they built to a match, the match quality, crowd reactions to matches and angles, the overall booking, how the PPV leads into the future, PPV price and so on and so forth. I have added this in here for an explanation since so many have asked, and I have previously discussed it on podcasts. I understand that this may seem different, but that is how I grade. Obviously your criteria may be different.

---



YEAR IN REVIEW (PPV) by Csonka:
TOP PPVs:

NJPW WrestleKingdom 7 iPPV - 9.9

NJPW A New Beginning iPPV - 7.9

Dragon Gate USA Revolt iPPV - 7.5

WWE Royal Rumble - 7.0

Dragon Gate USA Open the Golden Gate iPPV - 7.0

Dragon Gate Heat iPPV - 6.9

TNA Genesis – 5.0



TOP PPV MATCHES:

From The NJPW WrestleKingdom 7 iPPV: IWGP Heavyweight Title Bout - Hiroshi Tanahashi © vs. Kazuchika [****¾]

From The NJPW "A New Beginning" iPPV: IWGP Heavyweight Title Bout - Hiroshi Tanahashi © vs. Karl Anderson [****¾]


From The NJPW WrestleKingdom 7 iPPV: IWGP Jr. Heavyweight Title Bout - Prince Devitt © vs. Low Ki vs. Kota Ibushi [****½]

From The NJPW WrestleKingdom 7 iPPV: IWGP Intercontinental Title - Shinsuke Nakamura © vs. Kazushi Sakuraba [****½]


From The NJPW WrestleKingdom 7 iPPV: Togi Makabe vs. Katsuyori Shibata [****]

From The NJPW WrestleKingdom 7 iPPV: Yuji Nagata vs. Minoru Suzuki [****]

From The NJPW "A New Beginning" iPPV: Kazuchika Okada vs. Minoru Suzuki [****]

From TNA Genesis - Elimination Match for the TNA World Title: Jeff Hardy © vs. Bobby Roode vs. Austin Aries [****]

From DGUSA's Revolt iPPV - AR Fox vs. Samuray del Sol [****]

From DGUSA's Revolt iPPV - Akira Tozawa vs. Sami Calihan [****]

From DGUSA's Heat iPPV - AR Fox and Akira Tozowa vs. The Young Bucks [****]


From The WWE Elimination Chamber – The Elimination Chamber Match: Jack Swagger vs. Mark Henry vs. Kane vs. Daniel Brian vs. Randy Orton vs. Chris Jericho [***¾]

From The WWE Elimination Chamber – The Shield vs. Cena, Sheamus and Ryback [***¾]

From The WWE Royal Rumble – The Royal Rumble Match [***¾]

From The WWE Royal Rumble – WWE Title Match: The Rock vs. CM Punk [***¾]

From DGUSA's Revolt iPPV - Open the Freedom Gate No Ropes-No DQ Match: Johnny Gargano vs. Jon Davis [***¾]

From The NJPW "A New Beginning" iPPV: IWGP Jr. Heavyweight Title Bout - Prince Devitt © vs. Ryusuke Taguchi [***¾]






The 769th edition is over…


Rest in Peace Good Sir…
Your heart is free. Have the courage to follow it…TO CSONKA'S TWITTER!
http://www.twitter.com/411wrestling
http://www.twitter.com/411moviestv
http://www.twitter.com/411music
http://www.twitter.com/411games
http://www.twitter.com/411mma
comments powered by