SPOTLIGHTS
Wrestling's 4R's 3.11.13: WWE Smackdown, TNA IMPACT Wrestling & ROH on iPPV Reviewed
Posted by Larry Csonka on 03.11.2013

Ryback faced Damien Sandow, the VP of Aces and 8s was revealed and more! Wrestling's 4R's breaks down the Right, the wRong and the Ridiculous of WWE Smackdown, Impact Wrestling & ROH on iPPV!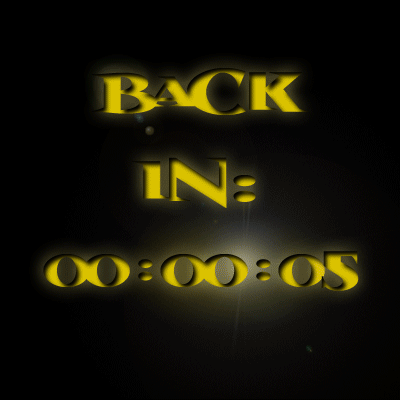 How the 4R's of wRestling Work!
Here is a quick explanation of the 4R's. The column will run TWO times a week. We will group our feelings on the shows in various categories: The Right, the wRong and the Ridiculous. The Right is stuff that worked very well: a great promo, a great match and so on. PuRgatoRy is a section between the right and wrong. It shows equal traits from both sides that cannot be ignored and needs discussed. It is not a bad place per say, as things can get remedied or go the wrong way the very next week. The wRong is what it sounds like: bad matches, bad or boring promos and so on. The Ridiculous is stuff that had no right on TV: Stupid angles and so on. And there is always a possibility of a 5th R, which is as bad as they come. This column is supposed to be analytical, and at the right time very critical of the shows, it was the whole reason it was created. This is not a "mark" column, nor a "smark" column, our goal is to analyze the show from many different fronts, reward the good and call out the bad. We will not apologize for our opinions, they are as they are, whether positive or negative.
---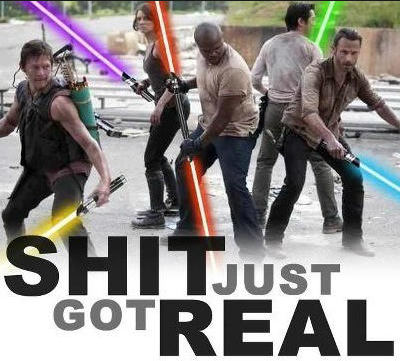 Impact 3.07.13:
By: Jack McGee
Quick introduction, I am Jack McGee, and I currently write for the MMA Zone, doing the MMA 5&1 column. While Larry writes the Tremendous Tirades recaps, I will be writing about Impact for the Rs. I am a big wrestling and MMA fan, as well as a self admitted TV junkie. Anyway, just wanted to introduce myself and I hope you enjoy my contributions to the column.
QUICK RESULTS:
Jeff Hardy vs. Austin Aries went to a No Contest

Devon beat Sting

Gail Kim, Daniels & Kazarian beat Velvet Sky, Chavo Guerrero & Hernandez

Samoa Joe & Magnus beat D.O.C. & Garett Bischoff

Mr. Anderson beat James Storm


THE RIGHT:
Jeff Hardy vs. Austin Aries went to a No Contest: Austin Aries kicked off Impact, pissed off that Bully Ray had the audacity to state that Aries would ever be a TNA World Champion again. This led to Aries calling out current champion Jeff Hardy for a match. Hardy accepted, and as is the norm with these guys, they had a really good match. I was worried that leading into the PPV that they would have one of these men do the job clean; but thankfully that wasn't the case. The Matt Morgan run in was interesting. It made sense from the standpoint that Morgan has continually stated that he hates Hogan and the fact that Hogan held him down. So why not run out and ruin a match involving the world champion. It will be interested to see what they do with Morgan going forward, I do not think that he is a main event guy, but he could be a fine Impact Title challenger as they work on the build to Slammiversary.

Gail Kim, Daniels & Kazarian beat Velvet Sky, Chavo Guerrero & Hernandez: I will agree with Larry and others, in that I also like this kind of match right before a PPV. You combine the build for two feuds, and you had a rather strong TV match to boot. Kim getting the win here worked for me as it gets some heat on her heading into the PPV title match with Sky; while Bad Influence and Chavo and Hernandez did enough to add to their tag title bout with Roode and Aries at the PPV. This was enjoyable and I really had no issues with it.

Samoa Joe & Magnus beat D.O.C. & Garett Bischoff: Samoa Joe & Magnus beat D.O.C. & Garett Bischoff in the lone match that team TNA won in the best of three series. I actually loved this whole thing. Joe and Magnus teased tension backstage, as they should have, because it would have been dumb to forget that Magnus turned on Joe. But when they got into the ring, they quickly went back to being the team they were back when they were the champions. Once they realized that they could work together and trust again, they kicked ass and had a really fun match with DOC and Garett. The ending sequence where they hit all of their double team stuff and then hit their finish was really good, and the celebration afterwards was a nice closing to that. While I do feel that Magnus could be a big star for the company, I do also hope that he and Joe team together again for a while because a long feud with Bad Influence would be great.



puRgatoRy:
Devon beat Sting: Devon defeated Sting in a best of three series bout for the Lethal Lockdown match. I think that Devon winning was good, because Sting rarely loses and I think that he need to lose from time to time. But also Devon needs to win and look like he doesn't completely suck. Speaking of completely sucking, how bad did it suck for Sting to get busted open on the post like that? God damn. Anyway, the result was the right one, but the match wasn't very good, at all. These two guys do not work well together and they need to stop having them wrestle because it never ends well.

Mr. Anderson beat James Storm: Mr. Anderson beat James Storm in the final best two of three series for the Lethal Lockdown match. The result is correct for the match because again, Aces and 8s need to be winning. But also because the heels have to have the advantage in this kind of match for it to make sense. But the match itself felt rushed; and ultimately not as important as it should have been. Yeah the factions came out and such, but everything happened so fast that I felt that it took away from what it could have been.

Main Event Interview: I generally liked the idea behind the main event interview segment. Jeff Hardy and Bully Ray showing their respect, talking about their history together, and then fighting off Aces and 8s to close out the show. If the big angle at the PPV is the Bully Ray heel turn, then they did a really good job. But with that being said, I felt it lacked. I think that it may be because of the face vs. face dynamic; but I didn't get that "I have to watch this" feeling from the overall segment. It wasn't bad at all, but as the big final angle to see a PPV; it simply lacked.



THE WRONG:
Gutcheck: Lea'd Tapa ended up getting the nod in the Gutcheck this week, and I have it say that I feel that it was a bad idea. Now I do agree with many that Tapa has some potential, and that it would have been for fine for TNA to sign her to a developmental deal; but the fact is that Ivelisse had way more going for her that would have led to am immediate impact, no pun intended, on the division.


She is good looking

She is a more accomplished wrestler at this stage

With her WWE developmental background, she is TV ready

Her MMA background could have been used to market her

The last point I feel is the most important. With all of the rage being Ronda Rousey and the UFC, TNA should have jumped on the bandwagon and started pushing Ivelisse as their Ronda Rousey. Obviously it is apples and oranges, but the Knockouts Division is stale as fuck, and she would have been different. And for all of those who loved Tapa; you could then tell the story 12-18 months later where she returns to destroy Ivelisse for taking her dream. And then you have your new "Kong vs. Kim" feud.

Shit X-Division Build: I remember when TNA first started, the thing I enjoyed about it the most was the X-Division. There was fresh talent (to me at the time) having great matches, and really stealing the show from the former WCW & WWF names that were supposed to carry the show. But the X-Division was what carried TNA for a long time, and while the company has been far from perfect, it is what kept me as a fan. I do not think I am talking out of school here when I discuss how shit the division has become. This promotion has had eight weeks to build a PPV, historically a PPV that does their best buys, and the best they can do for a build to a TITLE MATCH is for Kenny King to say he's a star and to challenge anyone. That's it, and it led to TNA announcing a match AFTER the show went off the air. It is amazing how they can mess up something so badly. And actually, it is rather sad how badly it has been messed up.

The VP is D Lo: This week was the big reveal of the "VP of Aces and 8s," and while it did make sense; I was completely under whelmed with the reveal of D Lo. Now, do not get me wrong, D Lo is a good guy, I was a fan, and in story it does make sense for him to have some involvement in the angle. They had set the stage with the Gutcheck deal a while ago when Al Snow "disappeared" and D Lo stood in for him. But man, the more this angle goes, NINE MONTHS, and the big bad stable consists of Devon, D Lo, Mr. Anderson, Mike Knox, Luke Gallows, Wes Briscoe, Garett Bischoff



THE RIDICULOUS:
NOTHING




The 411


This week's show was fine in many ways, but lacking as the big go home show for their Lockdown PPV. If I understand the news correctly, TNA is only running a "big four" schedule PPV wise, along with taped PPVs that have no real angles on them. If that is the case, I think that there would be a bigger sense of urgency to build to the PPV through out the time that they had. Which would have allowed this show to be the final big hype. The icing on the cake as it were. This show felt as if they were still mixing and then putting the cake into bake.

Show Rating: 6.0

As a reminder, I will be going by the 411 scale…

0 - 0.9: Torture
1 - 1.9: Extremely Horrendous
2 - 2.9: Very Bad
3 - 3.9: Bad
4 - 4.9: Poor
5 - 5.9: Not So Good
6 - 6.9: Average
7 - 7.9: Good
8 - 8.9:Very Good
9 - 9.9: Amazing
10: Virtually Perfect




---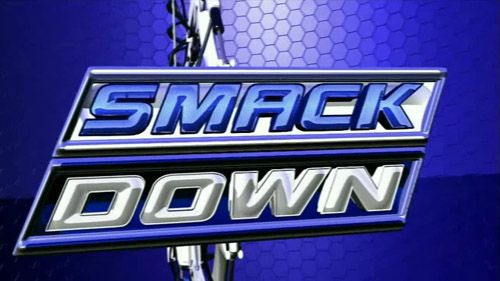 By: Tony Acero


Smackdown! 3.08.13:
QUICK RESULTS:
- Team Hell No Defeated 3MB [*]
- Ryback Defeated Damien Sandow [*1/2]
- Alberto Del Rio Defeated Dolph Ziggler [***]
- Mark Henry Defeated Yoshi Tatsu [NR]
- Tamina Defeated Kaitlyn [NR]
- Sheamus and The Big Show fought to a Double DQ (assumedly) [**1/2]



THE RIGHT:
RYBACK: With Ryback on his way to face Henry, he's got to continue to look tough, and when I saw that he and Sandow were going to get down, I was only minutely afraid that Sandow would get squashed. Truth is, he kind of did. But, he looked pretty good out there, even in the short minutes he was out there. Sandow wasn't going to win, but he put up a fight...sort of. I don't know, I just can't put it in the wRong, because I had a good time watching it.

DEL RIO VS ZI---AJ GOT WET!!!!: Who cares how good the match was?! We got....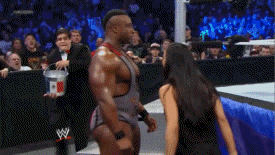 OK, no, this match deserves to be talked about. I was thrown off by Maddox's presence, but he was pretty fucking funny. As for the match, it started slow with the focus of the outside activities, but after the commercial break we got an amazing match that made me anxious for another. Ziggler and Del Rio have amazing chemistry, and they know how to make a match build. The last five minutes were pretty damned solid, and although it was a bit too short to get a higher rating, one cannot deny that it was a pretty solid affair.

HENRY DOES WHAT HE DO: Once again, watching Henry smash wrestlers is fun and completely makes me contradict everything I believe in regarding monster pushes and squash matches. But damn, THAT'S JUST WHAT HE DO!!

SHEAMUS VS BIG SHOW: It took a while, but it appears they finally figured out what the hell they want to do with The Shield and who they'll be facing at Mania. It seemed like they were messing with quite a few ideas, before adding Show into the mix. I like the fact that they're allowing The Big Show to continue to be The Big Show. It's somewhat compelling. I think Orton, Sheamus and Big Show can all lose without being hurt at Mania, but it makes me question what's next for The Shield. Still, there's a bit of interest in this six-man tag, and I'm curious to see it come to fruition. As for the match, we've seen it before. But to be honest, it's a fun one to watch. I think the whole White Noise on Show is still cool to watch, but lost its luster after the sixth or so time. The match was cut short, but with reason, and the distrust between Orton, Sheamus and Big Show can make for some classic storytelling down the line.



PURGATORY:
HELL NO: This seemed all too coincidental. As if the WWE is still unsure as to whether or not they want a large tag team match at Mania, or a Kane vs. Bryan match. With the mention of the word "teams" by Cole, I feel they may be trying to gather tag teams once again, but not for any reason other than because they have to. The match was nothing, and it's sad that both Heath and Drew have the accolades Mathews brought up because they don't seem like former champions.

RECAPS: When I did the Smackdown Rs on a weekly basis a few months back, this was one of the most common issues I had with Smackdown. WWE would frequently use Smackdown to recap all the happenings on RAW that a) didn't matter or b) we could figure out our damn self since we most likely saw it already. Any other time of the year, it'd be in the wRong, but because of the fact that this is Mania season, I'll give it a little bit of a leeway.



THE WRONG:
DIVAS: They still don't matter. I'm not quite sure what Kaitlyn was going for with running facefirst into the middle rope, but it damn...that sucked. It appears that they're trying something here, and it may lead to a Layla turn, but none of it matters because we simply don't care. Also, I prefer a darker haired Layla. This ties into (loosely) the backstage area where Cody is watching Kaitlyn, and Damien Sandow's retort was top notch.

DEL RIO'S COMEDY HOUR: If you have read The Wrestling 5&1, then you are aware of how I feel about the current storyline between Del Rio and Swagger. I thought it had a strong start, and due to Glenn Beck and the necessity to go the extra mile, they severed any possible interest in the growth of Swagger as a character, and any interest in the feud for Mania. This week, Zeb kept it short and sweet, then Del Rio came out and played a parody video of the viral vids we've been seeing from Zeb and Swagger...and it wasn't funny. It dragged on for too long, had little actual humor, and turned the feud that started off as in-depth and introspective of America to just another storyline of the WWE...for the midcard. I want to put it in the wRong, but I felt that Zeb's short statements were stronger than last week's. I don't see this altering at all, though so....it's probably going to stick here for as long as I am, which is until Mania.



THE RIDICULOUS:
FANDANGO: Nope. Not workin. I think Curtis has great comedic timing, but this thing is all kinds of dead.




The 411


Although the Del Rio and Ziggler match was solid, I feel like this was too normal of a Smackdown to mean anything. With Mania coming faster and faster, I don't get why we're not getting more of an emphasis on certain things - like the IC Title or the US Title, or anything of importance, or smaller storylines that develop a match for Mania. Smackdown seemed too run of the mill, and the weeks preceding Mania allow me to have higher expectations that they're just not meeting.

SHOW RATING: 7.0




---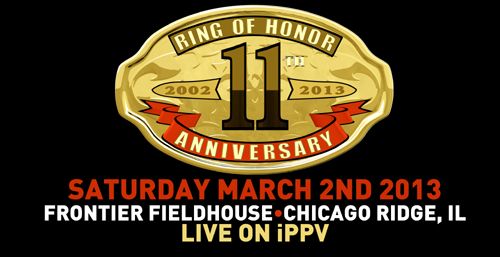 ROH 11th Anniversary iPPV Thoughts By Larry Csonka
ACH defeated QT Marshall, Silas Young, Mike Sydal, Adam Page and Tadarius Thomas in six-man mayhem [***½]

Steve Corino and Jimmy Jacobs defeated Cedric Alexander and Caprice Coleman via pin [**¾]

BJ Whitmer defeated Charlie Haas in a no holds barred match via referee stoppage [***¾]

The American Wolves (Richards and Edwards) defeated Forever Hooligans (Romero and Kozlov) via pin [****]

Michel Elgin defeated Roderick Strong in a two of three falls match (2-1) [***]

Matt Taven defeated Adam Cole via pin to become the new ROH TV Champion [***]

Bobby Fish and Kyle O'Reilly defeated The Briscoes via pin to become the new ROH Tag Team Champions [****]

Kevin Steen defeated Jay Lethal to retain the ROH Title [****]




QUICK THOUGHTS




The six-man mayhem was a great way to kick off the iPPV. Fast paced, hungry stars working their asses off, and ACH was the right guy to go over here. He was a great signing for ROH, and after making some waves in 2012; he will now have a bigger stage to perform from. Hopefully they have some solid plans for him.


Steve Corino and Jimmy Jacobs defeated Cedric Alexander and Caprice Coleman in a match that went right about as I expected. It was perfectly fine work wise, but at the end, suffered because I never bought that Alexander and Coleman were going to win.


In what was the surprise of the night for me, BJ Whitmer defeated Charlie Haas in a no holds barred match that ended up being really good. I used to think a lot of Haas but haven't been into his ROH run, and to be honest have never been a huge fan of Whitmer. This was just the big surprise of the show in terms of quality, I guess because I didn't see much coming from the match. But when it results in good wrestling I will never complain. Some will love this as a throw back, but some will hate it for the same reason; and that is because they did a ton of unprotected shots to the head. It all depends on taste, but this was hard hitting and well worked by both men.


The American Wolves (Richards and Edwards) defeated Forever Hooligans (Romero and Kozlov) in a balls to the wall tag team match that was simply a joy to watch. Seriously, go watch and enjoy. Richards and Edwards are back where they belong, in the tag ranks, and I really liked them bringing in Romero and Kozlov. Kozlov should have been a star for WWE, but they released him because "her couldn't work." For fucks sake…


Michel Elgin defeated Roderick Strong in a good, but in my opinion disappointing match. I don't want you to think that it wasn't good, but I guess I was just expecting more out of the match to conclude the feud. I also would have had Elgin win two straight and really give him the huge rub from this, because Strong in ROH is completely done to me. I just do not see what he can do right now that will entertain me; ok, maybe a Dojo Bros run, but that's about it. I am curious to se how they book Elgin going forward, because he has a lot of potential and works well with a lot of different people.


In what was a definite shock to many, Matt Taven defeated Adam Cole to become the new ROH TV Champion. While many people bitched about this right away, and I an not saying they are wrong, I actually liked the title change, Taven won the top prospect tournament, and I feel that giving him the assassination with Martini and the title win was a was of validating the tournament. I get that people don't like the title change, and sure Taven may fail and Martini is more annoying than useful these days; but I appreciate the effort and theory behind the title change.


In another surprise, but not a complete shock, Bobby Fish and Kyle O'Reilly defeated The Briscoes to become the new ROH Tag Team Champions in another really good match. These guys worked really well together, and I have really grown to like the Fish and O'Reilly tag team. They did some wild shit, including Mark about dying on a Spanish Fly deal to the floor, reDragon stealing the doomsday device and some other fun and brutal looking stuff. I liked the title change because the Briscoes don't need the titles, and the feud right now is Wolves vs. reDragon. I think if all goes well you then work into Wolves vs. Briscoes later in the year. I am cool with the title change, and I always like the good wrestling.


Kevin Steen defeated Jay Lethal to retain the ROH Title in the main event of the show, which was another good match on the show. Steen continues to deliver in ROH main events. They worked really hard, they did some great teases of countouts with Jacobs coming out and trying to hold onto Lethal, they went wild with some MMA style (Frye-Takayama stuff really) flurries and it really worked. As much as the crowd loves Steen and wanted to see Lethal lose, they were biting on near falls, like he package piledriver on Lethal. We saw Steen get pissed and try to get rid of Jacobs, which led to a good near fall from Lethal. Steen finally won with the Generico Buckle buster, which led to a chant of "Ole, ole, ole, ole".


Following the main event ROH shot the big angle, as Corino had teased that SCUM would grow, and it did. The show ended with the new SCUM, Corino, Jacobs, Jimmy Rave, Cliff Compton, Rhett Titus and Matt Hardy laying waste to the ROH roster. The key here, was like in the title match, Steen didn't seem thrilled. He didn't do anything to stop it, but he didn't exactly look pleased with the carnage that Corino was in charge of. I think the end game here is that SCUM will eventually turn on Steen, giving us the long awaited face turn, which will work because people want to cheer him anyway. I know that people don't want to see another invasion style angle, but I am all for this, because for the first time in a long time, ROH has my attention.


SHOW RATING: 8.5: ROH delivered a show that featured a lot of good wrestling, title changes that got people talking and a show closing angle that also got a lot of buzz. Can they take those elements and make them into a positive? We'll have to wait and see, but as for this show, I think all things considered, mission accomplished.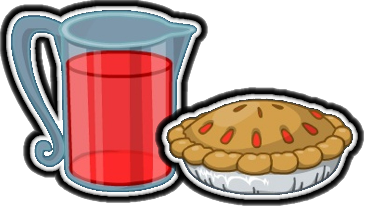 What the numbers mean…

0 - 0.9: Torture
1 - 1.9: Extremely Horrendous
2 - 2.9: Very Bad
3 - 3.9: Bad
4 - 4.9: Poor
5 - 5.9: Not So Good
6 - 6.9: Average
7 - 7.9: Good
8 - 8.9: Very Good
9 - 9.9: Amazing
10: Virtually Perfect

As a reminder, this is not a basic "how good was the show" number like a TV show, as I have always felt that a PPV is very different from a regular show. I have always judged PPV on how they built to a match, the match quality, crowd reactions to matches and angles, the overall booking, how the PPV leads into the future, PPV price and so on and so forth. I have added this in here for an explanation since so many have asked, and I have previously discussed it on podcasts. I understand that this may seem different, but that is how I grade. Obviously your criteria may be different.

---
If you haven't already, make sure you bookmark 411 or better yet, set us as your homepage! As always, thanks for choosing 411 for all of you pop culture needs!


YEAR IN REVIEW (PPV) by Csonka:
TOP PPVs:

NJPW WrestleKingdom 7 iPPV - 9.9


ROH 11th Anniversary iPPV - 8.5


NJPW A New Beginning iPPV - 7.9

Dragon Gate USA Revolt iPPV - 7.5

WWE Royal Rumble - 7.0

Dragon Gate USA Open the Golden Gate iPPV - 7.0


Dragon Gate Heat iPPV - 6.9

WWE Elimination Chamber - 6.0


TNA Genesis – 5.0


TOP PPV MATCHES:

From The NJPW WrestleKingdom 7 iPPV: IWGP Heavyweight Title Bout - Hiroshi Tanahashi © vs. Kazuchika [****¾]

From The NJPW "A New Beginning" iPPV: IWGP Heavyweight Title Bout - Hiroshi Tanahashi © vs. Karl Anderson [****¾]


From The NJPW WrestleKingdom 7 iPPV: IWGP Jr. Heavyweight Title Bout - Prince Devitt © vs. Low Ki vs. Kota Ibushi [****½]

From The NJPW WrestleKingdom 7 iPPV: IWGP Intercontinental Title - Shinsuke Nakamura © vs. Kazushi Sakuraba [****½]


From The NJPW WrestleKingdom 7 iPPV: Togi Makabe vs. Katsuyori Shibata [****]

From The NJPW WrestleKingdom 7 iPPV: Yuji Nagata vs. Minoru Suzuki [****]

From The NJPW "A New Beginning" iPPV: Kazuchika Okada vs. Minoru Suzuki [****]

From TNA Genesis - Elimination Match for the TNA World Title: Jeff Hardy © vs. Bobby Roode vs. Austin Aries [****]

From DGUSA's Revolt iPPV - AR Fox vs. Samuray del Sol [****]

From DGUSA's Revolt iPPV - Akira Tozawa vs. Sami Calihan [****]

From DGUSA's Heat iPPV - AR Fox and Akira Tozowa vs. The Young Bucks [****]

From the ROH 11th Anniversary iPPV - The American Wolves vs. Forever Hooligans [****]

From the ROH 11th Anniversary iPPV – ROH Tag Team Title Match:Bobby Fish and Kyle O'Reilly vs. The Briscoes [****]

From the ROH 11th Anniversary iPPV – ROH World Title Match: Kevin Steen vs. Jay Lethal [****]


From The WWE Elimination Chamber – The Elimination Chamber Match: Jack Swagger vs. Mark Henry vs. Kane vs. Daniel Brian vs. Randy Orton vs. Chris Jericho [***¾]

From The WWE Elimination Chamber – The Shield vs. Cena, Sheamus and Ryback [***¾]

From The WWE Royal Rumble – The Royal Rumble Match [***¾]

From The WWE Royal Rumble – WWE Title Match: The Rock vs. CM Punk [***¾]

From DGUSA's Revolt iPPV - Open the Freedom Gate No Ropes-No DQ Match: Johnny Gargano vs. Jon Davis [***¾]

From The NJPW "A New Beginning" iPPV: IWGP Jr. Heavyweight Title Bout - Prince Devitt © vs. Ryusuke Taguchi [***¾]

from the ROH 11th Anniversary iPPV – No Holds Barred Match: BJ Whitmer vs. Charlie Haas [***¾]





The 770th edition is over…


And I don't know what that bitch is dancing for, she lost on Smackdown…
http://www.twitter.com/411wrestling
http://www.twitter.com/411moviestv
http://www.twitter.com/411music
http://www.twitter.com/411games
http://www.twitter.com/411mma
comments powered by