SPOTLIGHTS
411 Fact or Fiction 03.14.13: Bearer, Cena, Roode, More
Posted by Steve Cook on 03.14.2013

Did WWE cross the line by using Paul Bearer's passing in the Undertaker/CM Punk feud? Would Bobby Roode be successful in WWE? Was it a mistake to keep John Cena off of Raw? 411's James Wright & Manu Bumb debate these topics and more in this week's Fact or Fiction: Wrestling!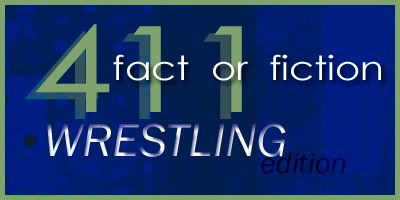 Hi, hello & welcome to 411 Fact or Fiction! I'm Steve Cook, and it's been another interesting week in the world of wrestling. Going into Raw, many of us wondered how the death of Paul Bearer would be handled by WWE, and if it would become part of the Undertaker/CM Punk feud. Indeed it did, and Paul wound up getting a ton of TV time on Raw. Much more than John Cena, who didn't even appear on the show outside of one video package. The Bella Twins even got more TV time than Cena, and it's a bit easier to tell them apart now that one of them has had some enhancements. TNA had their 2nd PPV event of 2013 on Sunday, but most of the pre-show talk centered around Bobby Roode & his expired contract. That was taken care of, and most of the post-show talk centered around the attendance for the show & Bully Ray winning the TNA title and revealing himself as the leader of Aces & Eights. Scott Hall needs a new hip & is looking for your donations. Gavin Napier ranked the top 10 wrestling masks!

I've invited two 411 personalities to discuss these topics. Introducing first, the author of the Heel Report…James Wright!

His opponent is the man that commented on 411 articles before commenting was cool…Manu Bumb!


Questions were sent out Monday.


Participants were told to expect wrestling-related questions.

1. WWE's usage of Paul Bearer in the Undertaker vs. CM Punk angle is a fitting tribute to the man.



James Wright: FACT. Honestly I was expecting things to go down a much cheaper route, ala Jerry Lawler's heart attack. This was fitting and topical and what would be expected from Punk, who just last week interrupted a 90 year old's Birthday celebration. I have no qualms about using Bearer's death in this angle and I think anyone in the wrestling business gets that alive or dead as long as they are adding to the product it is a good thing, just so long as no one goes down the Katie Vick angle any time soon.

Manu Bumb: FACT. They put him (the character) through the ringer when he was alive (taker drowning him in cement and edge kidnapping him come to mind), it seems fitting that his memory would be used to give taker and punk some reason to fight. I know I'm thankful the feud has more than a fatal fourway as the reason they're fighting. Pretty convenient timing, might I add. And since Undertaker was involved in the angle, we can assume he was fine with it. If he wasn't, I'm sure it wouldn't have happened.

Score: 1 for 1

2. Not having John Cena on Raw outside of a video package was a mistake.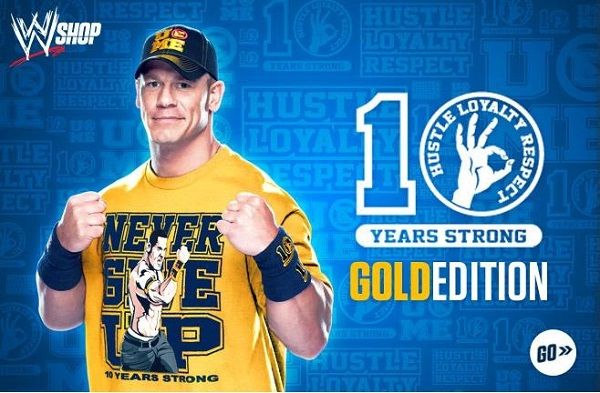 James Wright: FICTION. I for one will always be an advocate for less Cena on WWE programming. What's more it prevents his feud with the Rock from growing stale, after all the two are not going to wrestle until the big event and all they did was talk last year for weeks on end, so instead of that they simply give us a break from the feud and build up the other rivalries going into the event, nothing wrong with that. Also at this point Rock vs. Cena 2 - for the title, sells itself. We have already heard everything that both men have to say on one another and there is no need to throw Cena into a meaningless match where some other guy has to eat the pin or hear another of his forced in-ring promos. Frankly I hope it happens more often.

Manu Bumb: FACT. Rock/Cena is THE main event for WM. Raw is their flagship show. Rock can't be around every week. Normally I wouldn't care if Cena wasn't there for a week or two or 12 (the guy's a trooper, but for pete's sake give him a rest every now and then), but this is the build-up to WM. And it's not like he wasn't there - he really should've made an on-camera appearance.

Score: 1 for 2

3. The Bella Twins are less fun now that it's easier to tell them apart.



James Wright: FICTION. Were they fun to begin with?

Manu Bumb: FICTION. I could always tell them apart - Brie has a tattoo right above her fun parts. They were fun before, they're fun now.

Score: 2 for 3

4. Bobby Roode would be successful in WWE.




James Wright: FACT. With the added proviso of 'in time' and 'I don't think now was the time to jump ship'. Sure TNA are idiotic for letting his contract expire as he could have easily pulled a Kenny King and showed up on Raw while still one half of the TNA tag team champions. But no matter how successful Roode could be in the WWE it is coming up to Wrestlemania and the WWE's roster is full of part-timers now and probably stuffed with a bunch of debuts and returns set for after the event. What's more TNA looks to be on the rise and Roode is one of the top stars in the company, despite the neglect, in the WWE I don't think he would go straight into the main event, probably more likely NXT and then spend a couple of years at least toiling in obscurity, and frankly I don't think it is worth it, better to wait for now I think for the 'IT' Factor of professional wrestling.

Manu Bumb: FACT. It really depends on who's defining "successful" - for all we know, he might consider a solid mid-card role with multiple US/IC/tag title runs in WWE as success, so if he's good with that, who are we to argue? If you're asking if he would be successful by my definition of success, then yes. He's a great talent, and sooner or later, I believe he'd get a heavyweight title run.

Score: 3 for 4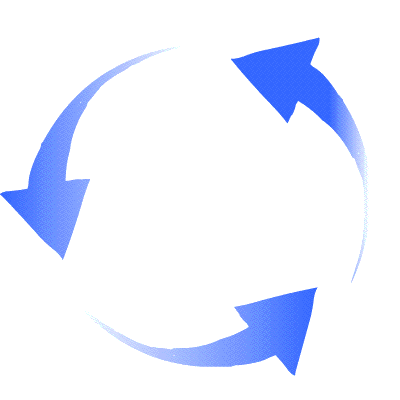 SWITCH!



5. Bully Ray leading Aces & Eights makes the faction more interesting.



Manu Bumb: FACT. Nothing against the current members, as I've been a fan of most of them at one point or another, and I'm not exactly a big fan of Bully Ray, but TNA is behind him, as evidenced by the title win Sunday night, and adding him to the group gives them a top guy. I know TNA didn't have the same opportunity WCW did to fill their outlaw group with established main eventers, but Bully's is the first one that feels like it really means something.

James Wright: FACT. This really was a make or break move for the stable and I am glad that they finally pulled the trigger. About a month before Bound For Glory I got it into my head that Bully Ray was the leader of Ace & 8s because of how the VP moved and talked and I was convinced that it was him under that mask, and that he would win the series and the title and have the big reveal at that event. Instead under that mask was D'Lo Brown, and the reveal only came at Lockdown. However this all makes sense and when you look at all the group's actions in retrospect most things make sense, like D'Lo being involved in signing Wes Brisco and Bully Ray's involvement with the Aces & 8s as being just enough to keep him beyond suspicion. Would it have been a bigger impact to have the reveal at BFG? Perhaps, but at least now there is a reason for Hogan to really care about Bully and the rivalry between TNA and Aces & 8s will now take central focus for the company. Personally I think it makes things more interesting because while most of the group are jobbers, they now have a purpose in protecting Bully Ray and keeping the title on him. So even if the group loses every match they are in it doesn't matter as long as they succeed on keeping the title on Bully, and that in itself is an interesting situation.

Score: 4 for 5

6. The live attendance for Lockdown is a sign that TNA is on the right track.




Manu Bumb: FICTION. It was a PPV - they tend to do well for tv on the road. I've been to 1 PPV and 1 Impact taping, and both had pretty good attendance compared to the house shows I've been to. Plus, did they ever reveal how many people were there? I mean, sure, it looked good on tv, but so did Fayetteville, NC, on their first on-the-road Impacts back in the day (JJ and Karen Angle's wedding debacle).


James Wright: FACT. Although saying that I'm really waiting on the next PPV that will be the true test of this strategy. I'm still not too happy with how badly TNA booked most of their Lockdown card after having ages to prepare it, but hopefully next time they will do better and either way fans seem to have bought tickets so bottom line that is all that matters to the company.

Score: 4 for 6

7. You would donate money to Scott Hall for hip surgery.



Manu Bumb: FACT. I'm not saying everyone should, but I can help, so I will. There's millions of wrestling fans - if everyone donated one dollar, he'd have enough in no time.

James Wright: FICTION. Although this is mostly because I am a mean bastard and don't believe in charity. If you want to give your money to a guy who abused himself to the point that he can't support himself despite earning some serious cash in his lifetime then be my guest.

Score: 4 for 7

8. More wrestlers should wear masks.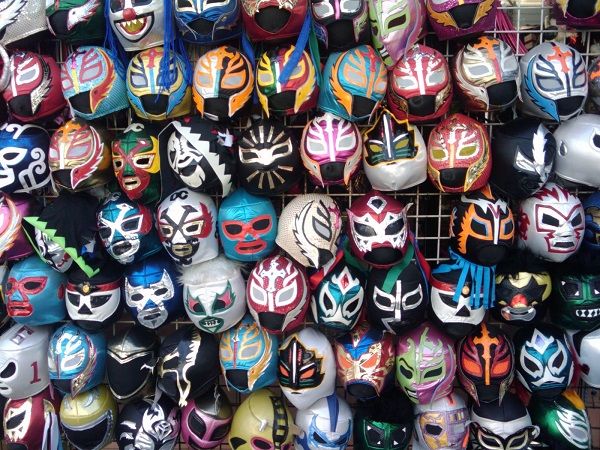 Manu Bumb: FACT. If wrestling is going to continue, they need to recruit the next generation of fans. Kids love masks. At least, I did as a kid. I loved when Demolition or the Killer Bees would don the masks. A mask doesn't make a wrestler/character good, but if they catch on, it gives WWE something to sell and fans of all ages an easy way to dress up as wrestlers.

James Wright: FICTION. While there is some intrigue in the reveal it really only has meaning if the wrestler under the mask is already a recognizable personality, and if that is the case then it is most likely that it is blatantly obvious that the masked wrestler is that guy already (See Mr. America). I can see how for a guy with no real personality the mask can give them a character, but that can only go so far. There are ways to create mystery with a persona without resorting to a mask and that allows for the audience to identify more with the wrestler as they can actually recognize how he looks even though his actions and origins are unknown. The Aces & 8s angle worked to an extent, but it fell down when they had to resort to calling one guy 'The Armbreaker' and when they revealed him to be Luke Gallows no one really cared anyway, so what was the point? Then you have the example of Bully Ray, where he was the leader of the group and he wasn't even a masked member, so if anything the masks were a good distraction but the true tool here is anonymity.

Final Score: 4 for 8

James & Manu agreed on most of our WWE topics, but when we went to TNA Land they parted ways pretty sharply. What are your opinions on these topics? Let us know in the comment section! Thanks to James & Manu for participating, and we'll be back next week with more Fact or Fiction!


Remember to go to TigerFlashGames.com and play addictive, free flash games when you're bored at work, school, or whenever!


comments powered by