SPOTLIGHTS
Wrestling's 4Rs 3.16.13: WWE Monday Night Raw & ROH TV Reviewed
Posted by Tony Acero on 03.15.2013

Brock Lesnar laid out the New Age Outlaws, CM Punk ruined the Undertaker and Kane's plans to pay respect to Paul Bearer, Dolph Ziggler defeated Daniel Bryan and more! Wrestling's 4Rs breaks down the Right, the wRong & the Ridiculous of WWE Raw and ROH TV!


How the 4Rs of wRestling Work!
Here is a quick explanation of the 4R's. The column will run TWO times a week. We will group our feelings on the shows in various categories: The Right, the wRong and the Ridiculous. The Right is stuff that worked very well: a great promo, a great match and so on. PuRgatoRy is a section between the right and wrong. It shows equal traits from both sides that cannot be ignored and need discussed. It is not a bad place per say, as things can get remedied or go the wrong way the very next week. The wRong is what it sounds like: bad matches, bad or boring promos and so on. The Ridiculous is stuff that had no right on TV: Stupid angles and so on. And there is always a possibility of a 5th R, which is as bad as they come. This column is supposed to be analytical, and at the right time very critical of the shows, it was the whole reason it was created. This is not a "mark" column, nor a "smark" column, our goal is to analyze the show from many different fronts, reward the good and call out the bad. We will not apologize for our opinions, they are as they are, whether positive or negative.
---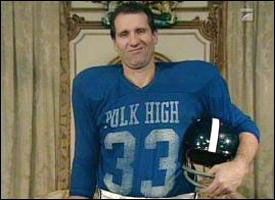 Let's rock…
By: Shawn S. Lealos
ROH Television 03.09.13:
QUICK RESULTS:
Eddie Edwards def. Rhett Titus

Mschif def. Mia Yim

Michael Elgin def. Roddy Strong, Davey Richards and Matt Hardy


THE RIGHT:

Eddie Edwards vs. Rhett Titus - I can honestly say this is the first time I have been impressed with Rhett Titus in a wrestling match. I have always thought he was slow, foreshadowed all his moves, and just wasn't very good. Maybe someone as talented as Eddie Edwards brought out the best in him. Whatever the reason, this was a great opening match, going back and forth between the two. Both guys got in their offense and neither gave in. The referee stoppage when Eddie started repeatedly kicking Rhett in the head was a nice way to keep Titus strong too. Also impressive was Bobby Fish on commentary, talking about how he still considered Eddie a friend, but said he just trusted the wrong people, ie. Davey Richards.

McChif vs. Mia Yim - Wow, Mia Yim has gotten really good. This match was a lot better than the last couple of MsChif matches, mainly because Mia Yim played the aggressor most of the match. Both women had a large number of reversals into very nice moves, such as when Mia reversed the Obliterator into a cross arm breaker over the top rope. Yim also missed a beautiful corkscrew moonsault that I thought was the end of the match, but she fought back. MsChif finally won after she ducked a Yim kick and his the Desicrator. Both women looked strong. That was the best Ladies of Honor match I have seen since ROH started broadcasting on Sinclair.

National Pro Wrestling Day Coverage - I like how Ring of Honor paid lip service to National Pro Wrestling Day on the show. It happened on Inside Ring of Honor, and we got to see the Steve Corino promo about how ROH didn't send Kevin Steen, Roddy Strong or Davey Richards. Then we got to see the finishing move in the Briscoe Brothers win over Corino and Jimmy Jacobs, followed by the sneak attack after the match. Of course, we got the prophetic promo by Corino about changing ROH forever at the 11th anniversary show, followed by a Jay Briscoe promo that foreshadowed the upcoming Steen singles matches against Dem Boys. I liked this edition of Inside and feel this is how the segment works best.

Four Corner Survival Match - I have said this a million times, if you have Davey Richards and Roddy Strong in the same match, it will be great. This was no different. Matt Hardy had to prove he could fight with honor, which he did (until he began to whine at the end). Elgin won by pinning Roddy, which was the right decision. This was just a great four corners free TV match.



PURGATORY:
NOTHING



THE WRONG:
NOTHING



THE RIDICULOUS:
NOTHING




The 411


This was the first time I have ever wrote a 4Rs and had all Rights. Because of that, this show is a high recommendation. The only thing holding it down was a MOTY candidate, but I won't complain.

SHOW RATING: 8.5



---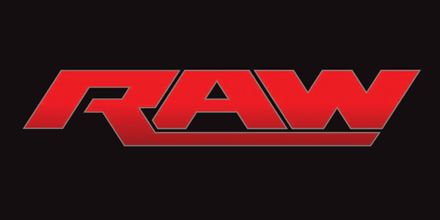 By: Tony Acero


WWE Raw 3.11.13
QUICK RESULTS
- The Big Show and Seth Rollins fought to a No Contest [NR]
- Dolph Ziggler Defeated Daniel Bryan [***]
- The Rhodes Scholars fought The New Age Outlaws to a No Contest [NR]
- Mark Henry Defeated Kofi Kingston [*]
- Ryback Defeated Heath Slater [NR]
- Alberto Del Rio Defeated Antonio Cesaro [*]
- Sheamus and Randy Orton Defeated Team Rhodes Scholars [**1/2]
- Chris Jericho and The Miz fought to a No Contest [*]
- Jack Swagger Defeated Sin Cara [*]
- Kane Defeated CM Punk [**]


THE RIGHT:
CM PUNK, THE PUNK: I think that the opening segment went over very well. People were complaining (myself included) that the necessity for the fatal four way last week was non-existent, and we needed this to be a blood feud (metaphorically). This week, it became that. Punk got some legit heat here and although we are all up in the arms about people saying this was in bad taste, I have to be honest in that I haven't seen anyone say it WAS in bad taste. Not to say that those people don't exist, I simply haven't ran into them online or otherwise. This was just well done, and added fuel to a fire that was barely sparked. Of course, it would continue throughout the show, and give the show a well-rounded feel, especially splicing some Bearer moments in between. Just a solid opening.

THE SHIELD > THE BIG SHOW: Another segment that was well done in making an opponent that we most likely assume will lose look good. The Shield has been built so well, and this was probably one of the better ways of doing so. Regardless of how many times we've seen The Big Show get made fun of or made a fool of, he still has that stature of being humongous, thereby making him imposing, regardless. So, when a team such as The Shield is able to powerbomb his ass straight to hell, it makes them look all the more menacing, and adds something more to the feud that may or may not be happening come Mania.

ZIGGLES AND BRYAN: Near 12 minutes of bad-assery, this was. A great match that had all the elements we want in a wrestling match. It had emotion, and it had Dolph bouncing around. It had Daniels doin his thing, and had the interaction of my beloved. They are apparently kickstarting a feud here with Ziggler/Big E and Kane/Bryan. I'm not sure how I feel about that quite yet, but for now, this was solid.

BROCK SMASH!: It seemed like they were destined to make the first hour of the show just jam-packed with awesomeness, and this was yet another segment that was great. If the New Age Outlaws are back, that's great - even if Billy Gunn looks like my neighbor who sells used guns. But, again, if they are back, this is a perfect way to use them. This tied in everything. At first glance, it's Brock doing what he does - hurting people. But hurting Triple H's friends, and making it seem like it's just a seamless part of the show was both effective and appreciated. What I mean is that the NAO's were here last week, and it tied in with the Old School RAW. Then they had a little tiff with TRS, leading to this match. We didn't assume that Brock was going to come out, and just went with the motions. Then...BAM! I love when that happens, and the WWE has a hard time doing it due to their constant changes.

HENRY: I feel bad for Kofi, but Henry has a match at Mania, Kofi doesn't. The only bad thing here is that with Big Show, then the New Age Outlaws getting the beatdown this came off as yet another squash - and following that with yet another one kind of hurt the pacing of the show.

RYBACK: READ ABOVE AND REPLACE HENRY WITH RYBACK AND KOFI WITH HEATH.

CENA AND ROCK PACKAGE: I'm really not that bothered by less Cena on the show, and I'm sure you guys are all well aware of that. I think that expectations of the build of this match are just too high. It sells itself, and little work needs to be done. I truly think that by now, you're going to watch Mania FOR this match, or you're not. There's really no other way of looking at it.

TAG TEAM MATCH, PLAYA: Solid outing from Sheamus and Orton against The Rhodes Scholars. As of this match, we assumed that they are going against The Shield AND Orton and Sheamus are simply higher on the chain. They had ample amount of time and the match was pretty good. I have no complaints.

KANE VS PUNK: Nice main event that closed the show in the right way and added importance to the match between Punk and Taker. I feel that this show was written well and built around the death of Bearer as well as the match between Taker and Punk. I don't think it was a solid show, but this was a good ending to what they were building towards.



PURGATORY:
YOUR US CHAMPION I hate to sound like a Larry-lite, but he's got a damned good point in terms of Champion vs. Champion matches. It's a sword that only hurts one - and hurts one badly. Del Rio doesn't gain anything from beating Cesaro, yet Cesaro suffers badly from his loss to Del Rio - especially in a match that was only five minutes long. I know that Del Rio is the one going into a high profile match at Mania, but Cesaro deserves much more.

JERICHO/MIZ/BARRETT: What happened to Bo Dallas? And Sheamus? And...any other build they were trying to do with Wade? If ever there was evidence needed as to show that the midcard is a mess, it's this particular situation here. We've seen Jericho interact with Dolph, and thought that was going somewhere. Then we see Miz attempting something with Cesaro. Then Barrett had Bo, then Sheamus, then....hell, I don't even know. It's just a mess, and this was a glaring reason why.

SWAGGER: Sorry Swagger, but you were just another in a long line of squash matches that meant little. I will give them the kudos for sticking to the anti-Mexican message, and demolishing Sin Cara. It's weird seeing Del Rio save Cara, though.

KANE AND BERRY: If this were any other week, I would have fully allowed this segment. It was funny, had an Oscar winner in it, and advertised a film while tying in the WWE product. But considering how we started the show, and all the emotion that was riding on it, this segment took the serious tone that Kane was going for out of the show and kind of deflated it. Not completely, by any means, but still not something worth putting out. I can imagine (hope?) that there was a struggle in airing this, and only done due to the high profile of the first bad Catwoman.




THE WRONG:
HIGHLIGHT REEL(Y?): Everything just seemed off about this entire segment, and although Vince wants to blame Maddox, I think the bigger blame is on this failed Miz push AND....the commentators. I know, I know, we got Vince in their ear telling them to bury the segment, but I've said it before...criticizing your own product DURING the show is just counterproductive. You're essentially saying, "hey, this is bad - but guess what: you're watching it anyways!" I always hate when Cole and King do this, and RAW didn't make it any better. The segment wasn't great, but the announcers only made something that was bad all that much worse.



THE RIDICULOUS:
FANDANGO: Truly, the only good that has come from this is me being able to bother Larry with it via Twitter.



The 411



What started off as an AMAZING show quickly petered out with the realization that there was nothing but squash matches in building towards Mania - and only a couple of them worked. The highlight reel did not work, and the commentators did nothing to salvage it. Fandango is going to go nowhere fast unless they allow Curtis to embellish. Kane really shouldn't have been shown as vulnerable tonight even if it was "filmed earlier." And the midcard is still in shambles. Really, I think looking BACK on the show, it wasn't that great. In the moment, that first hour was solid.

SHOW RATING: 6.5




---
If you haven't already, make sure you bookmark 411 or better yet, set us as your homepage! As always, thanks for choosing 411 for all of you pop culture needs!


YEAR IN REVIEW (PPV) by Csonka:
TOP PPVs:

NJPW WrestleKingdom 7 iPPV - 9.9


ROH 11th Anniversary iPPV - 8.5


NJPW A New Beginning iPPV - 7.9

Dragon Gate USA Revolt iPPV - 7.5

WWE Royal Rumble - 7.0

Dragon Gate USA Open the Golden Gate iPPV - 7.0


Dragon Gate Heat iPPV - 6.9

WWE Elimination Chamber - 6.0


TNA Lockdown – 5.5

TNA Genesis – 5.0


TOP PPV MATCHES:

From The NJPW WrestleKingdom 7 iPPV: IWGP Heavyweight Title Bout - Hiroshi Tanahashi © vs. Kazuchika [****¾]

From The NJPW "A New Beginning" iPPV: IWGP Heavyweight Title Bout - Hiroshi Tanahashi © vs. Karl Anderson [****¾]


From The NJPW WrestleKingdom 7 iPPV: IWGP Jr. Heavyweight Title Bout - Prince Devitt © vs. Low Ki vs. Kota Ibushi [****½]

From The NJPW WrestleKingdom 7 iPPV: IWGP Intercontinental Title - Shinsuke Nakamura © vs. Kazushi Sakuraba [****½]


From The NJPW WrestleKingdom 7 iPPV: Togi Makabe vs. Katsuyori Shibata [****]

From The NJPW WrestleKingdom 7 iPPV: Yuji Nagata vs. Minoru Suzuki [****]

From The NJPW "A New Beginning" iPPV: Kazuchika Okada vs. Minoru Suzuki [****]

From TNA Genesis - Elimination Match for the TNA World Title: Jeff Hardy © vs. Bobby Roode vs. Austin Aries [****]

From DGUSA's Revolt iPPV - AR Fox vs. Samuray del Sol [****]

From DGUSA's Revolt iPPV - Akira Tozawa vs. Sami Calihan [****]

From DGUSA's Heat iPPV - AR Fox and Akira Tozowa vs. The Young Bucks [****]

From the ROH 11th Anniversary iPPV - The American Wolves vs. Forever Hooligans [****]

From the ROH 11th Anniversary iPPV – ROH Tag Team Title Match: Bobby Fish and Kyle O'Reilly vs. The Briscoes [****]

From the ROH 11th Anniversary iPPV – ROH World Title Match: Kevin Steen vs. Jay Lethal [****]


From The WWE Elimination Chamber – The Elimination Chamber Match: Jack Swagger vs. Mark Henry vs. Kane vs. Daniel Brian vs. Randy Orton vs. Chris Jericho [***¾]

From The WWE Elimination Chamber – The Shield vs. Cena, Sheamus and Ryback [***¾]

From The WWE Royal Rumble – The Royal Rumble Match [***¾]

From The WWE Royal Rumble – WWE Title Match: The Rock vs. CM Punk [***¾]

From DGUSA's Revolt iPPV - Open the Freedom Gate No Ropes-No DQ Match: Johnny Gargano vs. Jon Davis [***¾]

From The NJPW "A New Beginning" iPPV: IWGP Jr. Heavyweight Title Bout - Prince Devitt © vs. Ryusuke Taguchi [***¾]

from the ROH 11th Anniversary iPPV – No Holds Barred Match: BJ Whitmer vs. Charlie Haas [***¾]

From TNA Lockdown – Tag Team Title Match: Austin Aries & Bobby Roode vs. Daniels & Kazarian vs. Chavo & Hernandez [***¾]




The 771st edition is over…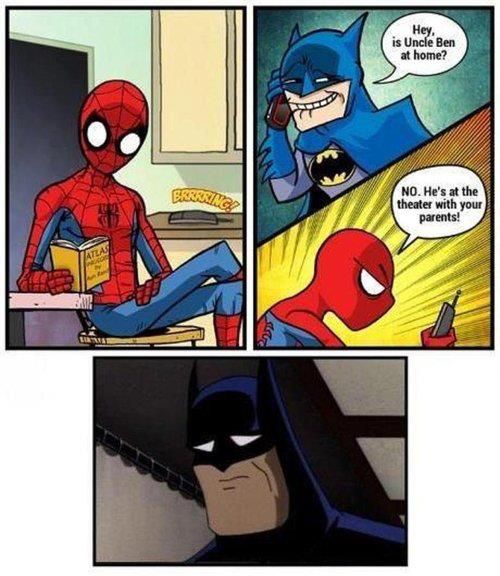 http://www.twitter.com/411wrestling
http://www.twitter.com/411moviestv
http://www.twitter.com/411music
http://www.twitter.com/411games
http://www.twitter.com/411mma
comments powered by