SPOTLIGHTS
The Tuesday Communique 03.19.13: Classy or Trashy?
Posted by Nick Marsico on 03.19.2013

RAW thoughts, another wrestling DUI and a new PPV name! Plus, there's a catfight on Twitter and Kofi Kingston is delusional!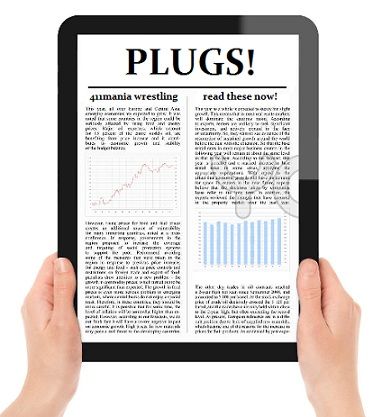 The Wrestling News Experience with Stephen Randle
Thursday Sports Entertainment News Report with Sean Kelly
Ask 411 Wrestling: Sting, Randy Savage, Triple H & More! with Ryan Byers
The Piledriver Report: The History of Vince McMahon's Wrestling Empire Part Nine with Ronny Sarnecky
The Professional: Top Jack Tunney Moments with Jon Harder
The 411 Wrestling Top 5: Worst WrestleMania Moments with Ken Hill et al
The Wrestling 5&1: Stacy Keibler vs. Layla with Tony Acero & Greg De Marco
The Contentious Ten Failed Wrestling Promotions with Gavin Napier





WWE Monday Night RAW from Pittsburgh, PA || TV Review


John Cena starts us off with some mild boos. He acknowledges it and Pittsburgh gives us a mild "Rocky!" chant. He says he's ready for WrestleMania, but the PrimeTime Players are also ready. Titus is dressed in overalls and an afro. Apparently he's actually Titus' uncle. The character is pretty funny, but it needed to be introduced backstage on TV to really make any sense. The crowd doesn't know what to do with that, but they do react to the PrimeTime Players being dicks. Titus is kind of funny, though. Or Pancake. Whatever his name is.

John Cena v. Darren Young
Cena gets the facebuster and goes for the STF right away, but Titus pulls D-Young out and we hit a commercial right away. Back from commercial and Cena hits the AA while pointing at the 'Mania sign. Guess they really need to get people downloading that app. 4 minute match with barely 1:30 shown. That's ridiculous. Cena def. Young, Attitude Adjustment - 4 min, NR

Ryback v. David Otunga
Ryback beats him up for a bit and hits an ugly powerslam. Crowd doesn't care. Lazy spinebuster leads to the meathook clothesline and Shellshocked. Why bother? Ryback def. Otunga, Shellshocked - 1 min, NR

After the match he says his team is going to tear The Shield apart at WrestleMania. He also says that on the way to 'Mania he's going to eat Mark Henry's lunch. Henry's NOT happy about that, so he comes out, but Vickie and Teddy stop him. At WrestleMania, Ryback won't be in the six man tag match. He's going to face Mark Henry. THAT is how they get to this match? Why have Ryback involved with the Shield angle in the first place? Ryback has a problem with The Shield and he has a problem with Henry. I guess their idea is that Ryback still hates The Shield so he was ready to have a match with them, but he can't do that since Vickie booked him against Henry instead. So fucking ridiculous. Why can't they just do one damned thing at a time? They have no clue how to try to interweave angles so they shouldn't try.

Fandango is here to wrestle Khali, but first he wants Natalya to say his name. She foolishly tries to sick Khali on him, as though he could possibly move fast enough to catch the dude even though he only had half a second of advance warning. Fandango won't wrestle. Oddly, on SmackDown Khali said it better than anybody else but King.

R-Truth v. Damien Sandow
Sandow controls with some knees to the gut and gets a clothesline after a failed sunset flip attempt by Truth. He gets a vertical suplex and the side Russian legsweep leads to the ELBOW OF DISDAIN~! That stirs Truth up for the lukewarm babyface comeback. Axe kick takes Sandow down, so he simply walks away and gets counted out. Okay then. Truth def. Sandow, count out - 4 min, NR

Cody Rhodes is backstage with the Bellas, and instead of following up on the Sandow walk-out, Kaitlyn comes in and breaks her date with Cody and says the Bellas have mustaches. Such captivating television. Seriously... what ws the point of the previous match? I know they started a Rhodes Scholars v. Truth and Kofi feud (or so it seemed) a few weeks ago, and it looked like Sandow walking out on the match was going to lead toward building that... but instead we get a segment with his partner that has nothing to do with it. I don't understand. Honestly, there's probably not even anything to understand.

The Undertaker is here, and HE'S TALKING! He wants the urn or else. Punk shows up on the big screen making believe that Paul Bearer is talking from inside the urn. He cuts a muted but very good promo about how he wasn't born or destined to beat the streak, but he's the only man who can shoulder that burden. All the while he tossed the urn around like a basketball until "accidentally" dropping it. That was great, but just like last week it ended awkwardly, as Undertaker just stood there sullen in the ring instead of answering back, and again the crowd didn't know what to do because they expected 'Taker to FUCKING DO SOMETHING.

Non-title: Team Hell No v. Primo & Epico
Kane is pissed and goes after Primo, so Bryan tags in and tries to calm him down. That allows Primo to take over for a moment before meeting a knee to the gut. Primo gets a sweet sunset flip off the top but Bryan rolls right through on it. Tag to Epico and Bryan tosses him down with a back body drop. Primo distracts Bryan and P&E take control while Rosa dances outside. Primo gets a dropkick for 2 and tags in Epico. I wonder if Vince is sitting backstage confused as to why the crowd doesn't give a shit that his tag champs are getting worked over. Couldn't possibly be that nobody really knows who this other team is, so their decent offense isn't enough to make the crowd care. They wake up for a moment when Kane comes in. He hits the usual but AJ runs out and skips around the ring for the distraction. Epico can't win with a schoolboy, though, and Kane pins him with a chokeslam. The finish was actually really good, but a heatless match meant that it was met with very little fanfare from the crowd. Hell No def. Primo/Epico, chokeslam - 6 min, **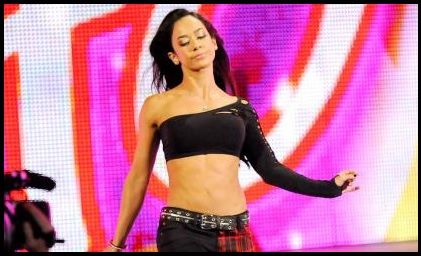 Hell yeah!



Fandango interrupts a Jericho promo backstage, even though they have no issue. Jericho is funny in his poking fun at the name. I'd rather they started the feud over Fandango claiming he was a better dancer than Jericho, who disgraced his profession by going on the stupid TV show. Instead, he just wanders on screen randomly, gets made fun of and walks away. Are they even trying?

Non-title: Alberto Del Rio v. Cody Rhodes
They fight back and forth until Del Rio misses a charge and posts himself hard which appears to be the turning point of the match, but then he no-sells and kicks Cody out of the ring and into a commercial. Cody hit the Disaster Kick on the outside during the break to take over. Inside, Del Rio goes for a moonsault. Cody rolls out of the way and hits a huge clothesline to take him down. He works the knee and tries for a superplex, but Del Rio counters with a scary front suplex from the second rope to counter. They trade punches as the crowd finally starts getting into it and Del Rio gets his babyface comeback sequence. Rhodes kicks out of the big superkick, though, so ADR calls for the cross armbreaker. Rhodes hits a moonsault press from the top out of nowhere for 2 as the crowd randomly starts chanting "USA! USA!" Del Rio comes back and gets the backstabber after pounding on the kidneys with Cody caught in the ropes. That gets two and the cross armbreaker leads to the submission moments later. This actually ended up being quite good. Del Rio def. Rhodes, cross armbreaker - 13 min, ***

Swagger attacks afterward but gets his ass kicked. He blindsides ADR when he tries to go after Colter, though, and tosses him over the commentary table. Crowd chants "USA!" and I'm not sure if they're cheering or jeering Swagger with that. He adds the ankle lock to Ricardo for good measure. Easily the best thing that has happened thus far in the feud.

Booker T will be inducted to the Hall of Fame this year. Someone decided to be smart in the production studio and toss the "Hulk Hogan, we comin' for YOU--" promo in there. Cute.

Randy Orton & Sheamus v. 3MB
Sheamus starts with Drew and gets a steamroller then tags in Orton immediately. A show of solidarity! Orton gets a knee drop and tags Sheamus back in. Tag team continuity! Mahal distracts Sheamus, allowing McIntyre to clothesline him down. Slater comes in and they lay the boots to Sheamus in the corner. I guess it's just Slater and McIntyre in the match. Slater gets a nice Booker T-like side kick but Sheamus takes out Drew and gets the tag to Orton. Slater takes the hangman's DDT and Sheamus stops Drew and Jinder from interfering with a pair of Brogue kicks. Crowd is going nuts as Orton sets up the RKO. He hits it and they win. This is the first time the crowd has stood up all night. Fun squash. Orton & Sheamus def. 3MB, RKO - 4 min, **

The Shield are here swarm in and get ready to attack, but Big Show comes out to even the sides. That causes Rollins, Reigns and Ambrose to get the heck out of there. The set up for Show being the third member of the face team has been fine, but it feels so shoehorned. Show points at the WrestleMania sign to say that he wants on the team on April 7. Good tension in this segment.

Kofi Kingston v. Dolph Ziggler
Kofi jumps over DZ a bunch of times and gets an elbow, but he misses a charge and crotches himself on the top. Ziggler gets 2 from that and another two off a sweet dropkick. Kofi really threw his head back to sell that one. King whines "how is that gonna help him win a match?" when Ziggler gets the headstand headlock. He literally whined. It was ridiculous. Kofi comes back with a springboard splash and gets the Boom Drop. DZ blocks the Trouble in Paradise kick but Kofi gets him with double boots in the corner off a charge. AJ distracts the ref and Ziggler runs away. Kofi follows but gets leveled by Big E. That leads to the Zig Zag. Ziggler wins and Cole exclaims that "Ziggler wins AGAIN" because it's just so amazing that a guy who is going to be the World Champion soon actually is winning matches. It's like they were just playing a big joke on everybody by having him lose constantly for the past 9 months. Ziggler def. Kingston, Zig Zag - 4 min, **

Team Hell No come out and challenge Ziggler and Big E to a match. AJ accepts under the condition that it's for the titles at WrestleMania. Kane and Bryan are united in their "YES! YES! YES!" response. Should be good. I bet they have Bryan and Kane keep the belts in the opener and then an hour and a half later have Ziggler cash in on Del Rio.

They show the Rock/Cena video again and it's good. I thought of something earlier. Rock's missing these shows leading into WrestleMania. I get the real life idea of the whole thing is that having Rock go all over the world with the shiny new belt is great promotion, but think about it from a kayfabe point of view. Rock has talked over and over again about how important it was that he won the WWE Title one more time. He's been waiting 10 years to win it-- and now he's just going to walk away and do other stuff for a while? God damn, man! I don't know about you, but if I had been pining for years to get something, I would fucking savor it. I would want to defend that title every fucking week! Did he really want to be the champion or did he just want a cool thingy to clumsily take through airport security? It just ruins the whole premise for me. Dude has stressed so hard that he has been dying inside to have that belt and that it's so deeply ingrained in him, but as soon as he gets the belt he just walks away? Again I understand the real life idea behind it, but in kayfabe it makes negative sense.

Intercontinental Title: Wade Barrett v. The Miz v. Chris Jericho
Miz gets disposed of immediately and Jericho goes at it with Barrett. He gets clotheslined over the top and Miz sneaks in with a schoolboy for 2. Irish whip and Miz gets a missile dropkick to the outside on Barrett. Jericho disposes of Miz out there and comes back in with Barrett. He gets a dropkick but Miz pulls him out. Miz slides in with a roll up but only gets two. He gets the corner clothesline but gets cut off going up top. Barrett sets up a superplex, but Jericho comes in and they do the Tower of Doom spot. They hit the mat so hard that we get a commercial three minutes into the match even though they cut to commercial during the entrances. Barrett is in control of Jericho as we return. Jericho comes back with a crossbody from the top and goes for the Lionsault, but Miz low bridges him and comes in with the double sledge from the top. Barrett recovers and gets the Winds of Change slam for 2. Miz dropkicks the knee and Barrett does a front flip to sell it. That was actually pretty cool. Figure Four but Jericho breaks it up with the Lionsault! Awesome. That gets 2 on the Miz. Jericho disposes of him and reverses the Winds of Change into the Walls, but Miz breaks it up. He can't get the SCF, though, and Jericho rolls him up for 2. Codebreaker! Barrett takes Jericho out from behind and goes for the cover! Jericho pulls him out and tosses him into the barricade and covers Miz again, but it's been too long and he kicks out. I thought Barrett had it there. Miz gets the low DDT but it only gets two. This is really good. Jericho dodges the corner clothesline and gets the springboard dropkick off the apron to take Barrett out again. Miz hits a big boot but it only gets 2! Miz ducks the enzugiri and goes for the Figure Four but Jericho rolls him up! Only 2! Jericho goes for the double sledge off the middle rope but Miz catches him with the Skull Crushing Finale! Barrett is in! Schoolboy! Title retention! This did more for Barrett than anything he's done since he won the belt. I wonder if they'll follow up. Barrett def. Miz & Jericho, school boy - 12 min, ***1/4

It's time for the main event Contract Signing! Heyman goes into a spiel and Triple H doesn't care. He just wants to sign the contract no matter what the stip is. It's 7 minutes past the hour and Heyman decides, for no good reason, to extend the segment. They show the brawl with Lesnar getting his ass kicked and busted open as if we haven't already seen 100 video packages of it. Maybe they're building to it being revealed as a first blood match? Heyman teases Triple H with a bunch of stupid fake stipulations. The crowd, much like myself, are falling asleep. Nobody reacts until Heyman says the winner gets Stephanie and then decides that it would probably be more fitting if the loser got her. That gets a rise out of Triple H and he awkwardly kills the loser security Heyman brought with him. Then he spends a while slapping Heyman around while he lies bleeding on the table. This segment is DYING. Finally, after 6 years, Lesnar's music hits and he comes out with a chair. Suddenly out of nowhere Triple H has sledgy, so Brock tosses the chair into the ring and walks away. After Lesnar walks around the ring like an idiot, Heyman FINALLY announces the stipulation... and it's a No Holds Barred match. Wow. Crowd doesn't react. Then he mentions that he forgot something. Dramatic pause. WITH TRIPLE H'S CAREER ON THE LINE. And the crowd reacts less. You KNOW that Pittsburgh was expecting First Blood. What an embarassing segment. And this gets almost 20 full minutes uninterrupted while two matches that were 13 minutes each had to be split up with commercial breaks. Fucking fuck, man.

Overall RAW Thoughts
This show had some good stuff and some bad stuff. The first hour+ was shit, but the Del Rio/Rhodes match was good and they finally got some undercard angle advancement going. The stuff with Ryback was idiotic, but the Shield segment was good. Thanks to the crowd, the match beforehand was also very enjoyable. The set up for Hell No v. Big E and Ziggler was well done, and I really enjoyed the Fandango segment. He got tons of heat, too, so fuck you. I hope he beats Jericho clean at WrestleMania just to piss everybody off. The Punk promo was good, but I am so disappointed that he and 'Taker aren't letting loose on each other on the mic. It has the potential to be so amazing. IC Title match was very good as well. If we make believe that the show ended at 11, then this show was really quite decent. The 8-9 hour was bad, but 9-11 was mostly inoffensive and had some fun stuff. That main event contract signing was one of the worst ever, though. Good lord.





Apparently the segment on RAW last week with Maddox, Jericho, Barrett and Miz was destined to fail from the very start. According to reports, Vince hated it when he read it for the first time on Monday. Instead of trying to rework it, he decided instead to bury a loyal veteran and three young talents for the sake of... something. Was he trying to prove a point? If so, what was the point and who was intended to take note? Was he just trying to do something to get people talking? If so, all he did was get the overanalyzing internet dwellers like us talking, and that does nothing to help his product, ratings or bottom line. I can't understand the insanity that must go on inside Vince's head. Maybe he was trying to make the writers feel like they did something bad, and instead of telling them that he tortured the viewing audience and crapped on his wrestlers?





WWE is looking to re-sign Kelly Kelly, Maryse and Beth Phoenix along with possible other former Divas. On top of that, the Bella Twins returned last Monday and 5 of the 10 models who were selected from that "talent" search WWE did in L.A. have already been cut from the tryout (or whatever it is). Add that to the large amount of talent WWE has down in developmental right now and some of the girls they already have on TV (notably AJ and Natalya) and suddently the women's division may have some sort of renaissance. I mean, I'm not going to hold my breath or anything, but there's always a chance. Then again we also thought the same thing for tag wrestling in WWE and look at what we got. They also re-filed a trademark on "Kharma", if that means anything.

- On a side note, I wonder what might have happened to the tag division if Bryan and Kane didn't get over the way they did. Would they have used all of the teams they originally started pushing and try to get the division over as a unit instead of dropping them all when one of them got mega over?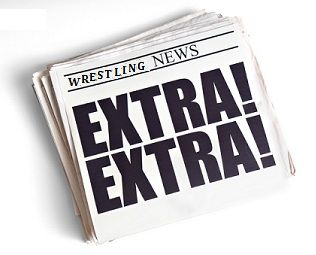 - Chris Jericho has begun writing his third book. I really should grab the second one from the library one of these days. It would have helped me possibly not put my foot in my mouth as heartily as I did last week.

- Kofi Kingston said in an interview that he feels like he is close to being a main eventer. Yeah. So who did he piss off, anyway?

- WWE's newest crappy pay-per-view name is "Payback". At this point I wish they would go back to a more "In Your House" style of show naming and just have something new month-to-month. I know they might have the wacky idea of brand loyalty in their heads, but nobody buys a show because they associate the name with a great show. WrestleMania yes, Over The Limit not so much.

- Jimmy Uso was arrested last week for DUI, which is actually the second time this has happened. Well it's not like he has much of anything in WWE to lose, I guess. When I read the headline that a wrestler had been picked up for a second DUI I was really hoping it was Swagger, just so they would have no choice than to scrap the title shot and the push. I like Swagger, but I hate the gimmick and it's just not getting over and I wish it would go away.

- Goldust talked about teaming with Booker T to take on his brother and Damien Sandow at WrestleMania. It certainly won't be happening, but I'd be all for it. Honestly, why not put these two teams in with the Outlaws and 3MB and let them have a four-way for the #1 Contendership either on the pre-show or early on the main card?

- Brooke Tessmacher insulted the former Angelina Love on Twitter. It was indirectly at first, making a comment on trashy tattoos. Love replied on the TWITTAH MACHINE in a fairly muted way, saying that people who don't know the difference between "classy and trashy" shouldn't judge. Brooke took it way further, replying "Eating is important, save the surgeries 2ur face when they are actually needed, age graceful, don't over tan(leather skin) b proportioned". Now technically I don't disagree, as Angelina looks incredibly unhealthy these days, but good lord; as they say in memeville, that escalated quickly.




Warzone Wrestling
Kracker Jak v. Mike Petersen - Warzone Wrestling Championship || - Warzone Wrestling 14 - October 27, 2012
From Warzone Wrestling:
"At Warzone Wrestling 14, reigning champion KrackerJak put his title on the line against the latest obstacle put forth by Lord Mark Williamson - the seemingly unstoppable Mike Petersen. Up until this point, KrackerJak had emerged victorious in Ladder matches and Steel Cage matches, and turned back challenges from the likes of Esteban Molina and The Maniac Wayne Mattei. But Mark Williamson's vendetta against the champion, dating back many years, raged on."
For more, please visit WarzoneWrestling.com.au
FreeProWrestling.com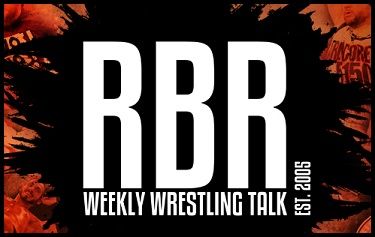 I did a surprise call in on RBR this week. Check it out!
- Nicholas A. Marsico


comments powered by