SPOTLIGHTS
Wrestling's 4R's 3.18.13: WWE Smackdown & TNA IMPACT Wrestling Reviewed
Posted by Tony Acero on 03.18.2013

Jack Swagger faced Chris Jericho, Bully Ray tried to destroy Impact Wrestling and more! Wrestling's 4R's breaks down the Right, the wRong and the Ridiculous of WWE Smackdown & Impact Wrestling!


How the 4R's of wRestling Work!
Here is a quick explanation of the 4R's. The column will run TWO times a week. We will group our feelings on the shows in various categories: The Right, the wRong and the Ridiculous. The Right is stuff that worked very well: a great promo, a great match and so on. PuRgatoRy is a section between the right and wrong. It shows equal traits from both sides that cannot be ignored and needs discussed. It is not a bad place per say, as things can get remedied or go the wrong way the very next week. The wRong is what it sounds like: bad matches, bad or boring promos and so on. The Ridiculous is stuff that had no right on TV: Stupid angles and so on. And there is always a possibility of a 5th R, which is as bad as they come. This column is supposed to be analytical, and at the right time very critical of the shows, it was the whole reason it was created. This is not a "mark" column, nor a "smark" column, our goal is to analyze the show from many different fronts, reward the good and call out the bad. We will not apologize for our opinions, they are as they are, whether positive or negative.
---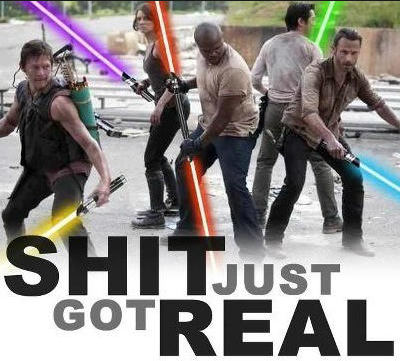 Impact 3.14.13:
By: Jack McGee
QUICK RESULTS:
Velvet Sky and Mickie James defeated Tara and Gail Kim via pin @ 9:40

Rob Terry defeated Robbie E via pin @ 1:20

James Storm defeated Daniels via pin @ 3:44

Sting vs. Austin Aries went to a no contest @ 15:15



THE RIGHT:
Opening Segment: I felt that the show's opening was a good follow up to the Lockdown PPV. They teased that we were having a match to kick things off, but we got the nWo beatdown by Aces and 8s to send them packing. This led to the official introduction of Bully Ray as the club's president, and for the first time on TNA TV, he put on the Aces and 8s cut. Bully then reiterated how he used Sting, screwed Brooke and made an ass out of Hulk Hogan. It was nothing new or out of the box, but Bully Ray is such a dick (in the best way possible I mean that) that he comes across as having no likable qualities, he is a badass heel and he "gives no fucks" as Larry likes to say. He laid out the evil plan, he gloated about the success of his evil plan, he has the world title and then challenged Hogan to fire them. This was a good follow up to the PPV, and a strong way to open the show.

Velvet Sky and Mickie James defeated Tara and Gail Kim: Velvet Sky and Mickie James defeated Tara and Gail Kim in a good women's match. All of the ladies worked well together, the crowd seemed very into things, and they also played up the Taryn Terrell angle. Kim did mess with her, Taryn attacked, and with her being on probation; she'll now have to answer to Mrs. Bully Ray next week. It was nice to see some good women's wresting on a national wrestling show that actually got a great reaction. You just don't get that on WWE TV, of course, they also don't care about the women. TNA has made a lot of booking and personnel mistakes with the Knockouts, but at least they do feel important.

Legion of Boom - James Storm defeated Daniels – AJ Styles Returns: This was the segment of the show for me. Daniels and Kazarian brought back throwback Thursday, and this time came out dressed as the Road Warriors. The only thing missing was the shoulder pads, but according to Steve Cook, that was a budget issue. But seriously, they hit the ring instead of AJ, they then ran down AJ, they clamed that the LOD were the second best tag team of al time, and then they informed us that they were the Real Ring Warriors, the Legion of Boom and then closed it out with, "Ohhhhhhhhhhhhh what a toosh!" These guys, these guys are so great. James Storm was not pleased with what they had to say, came out and ran then down a bit and that led to a match with Daniels. They had a short, but good match, and Storm won. Bad Influence then beat him down, which led to the triumphant return of AJ Styles. AJ cleared the ring of Bad Influence, and James Storm looked happy to see his friend back. But AJ, thankfully, remembered that Storm was the man that pinned him, sending him into this career spiral. Once that happened, AJ destroyed Storm with a lariat and then left. Overall a big win of a segment, it all made sense, and it was entertaining as hell.



puRgatoRy:
Main Event Segment: Aries vs. Sting – Aces and 8s Are in Control: I felt that the main event segment featured a pretty good match (thank you Austin Aries) and a nice visual where Aces and Eights got to stand tall, but it also felt like the same thing that I have seen before (nWo, Main Event Mafia) and that is bad for the roster of faces. Let me explain…


TNA Has No Top Babyfaces: TNA has no real top babyfaces. Jeff Hardy some will say, but they have no one built up that people pay to see. Now I figure the plan it to go with AJ as the savior ala Sting in WCW, and that is fine, but maybe if you didn't fuck up Storm vs. Roode, you would have had a big time face built up.


The Ending Made The Roster Look Like Shit: The ending of the show, while good for Aces and Eights, made the TNA roster look like shit. It's one thing if you send out 10 job guys to get destroyed, but TNA sent out Hardy, Angle, Joe, Storm, Magnus; guys that are supposed to be big face stars or on the cusp of being a big face star, and they got their asses handed to them.


It Is All About Hulk & Sting: When it was all over, it felt like that what I watched was all about Sting and Hogan. Sting in the match dominates the tag team champions and is the big star to get beat down. Hogan gets to stand tall at the end, the heels completely focus on him and make him the big center of the TNA universe.

Now don't get me wrong, I do not think that the whole thing was shit or anything, it was mostly enjoyable. But it also highlighted some of the general booking issues that TNA has. Hopefully they can tighten this up and make it better overall; this was entertaining, but again, had some flaws.



THE WRONG:
Rob Terry defeated Robbie E: I paid $35 for a PPV that had this match on it. It sucked on the PPV and it sucked here. Seriously, I really do not appreciate repeating PPV matches on the show right after the PPV, no matter what the match, because I then feel ripped off because I paid for the PPV. It also just felt like it did not belong on the show.

Joe Park and Matt Morgan: I am sorry, this just came off poorly and didn't feel like it belonged on the show. Sometimes the show will have a feel and a mission, and much like the battle of the Robbies II, this felt like it did not belong on this show. Park came out and cut a hometown babyface promo, but Matt Morgan interrupted him. Morgan went on his Hulk Hogan tirade, and then called Park an abortion, and demanded he leave. Park decided to stand up for himself, which led to Morgan laying him out and setting up a match for next week. It felt out of place, and if there is a list of matches I do not want to see, Morgan vs. park is on that list.



THE RIDICULOUS:
Nothing of Note




The 411


I felt that this was a good follow up to the Lockdown PPV, but not entirely the show they needed to deliver. Aces and 8s have been rebooted as something important and Bully Ray is a true badass, but it is hard to forget the initial months of the group and how piss poorly they were booked. We had some good comedy with Daniels and Kaz, AJ returned and did about what he should have in this appearance, and the Chicago crowd loved the show. The overall presentation was that of a major league show, and hopefully TNA can keep this momentum up. It was a good show, and I have been enjoying the overall TNA product, even if Lockdown was a bit disappointing to me.

Show Rating: 7.0

As a reminder, I will be going by the 411 scale…

0 - 0.9: Torture
1 - 1.9: Extremely Horrendous
2 - 2.9: Very Bad
3 - 3.9: Bad
4 - 4.9: Poor
5 - 5.9: Not So Good
6 - 6.9: Average
7 - 7.9: Good
8 - 8.9:Very Good
9 - 9.9: Amazing
10: Virtually Perfect




---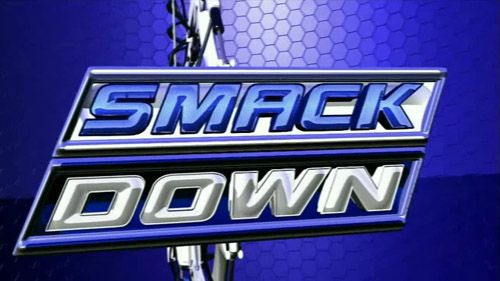 By: Tony Acero


Smackdown! 3.15.13:
QUICK RESULTS:
- Randy Orton and Sheamus Defeated Team Rhodes Scholars [**1/2]
- Layla and Kaitlyn Defeated Aksana and Tamina [1/2*]
- Dolph Ziggler Defeated Kane [***]
- Mark Henry and Ryback Fought to a No Countout [NR]
- Jack Swagger Defeated Chris Jericho [***1/2]


THE RIGHT:
TAG TEAM MATCH, PLAYA: A solid match that would have really been something had it had more time. Sandow and Rhodes both looked good in the loss, and even though I still don't know what the hell they are doin with them, this was solid. That Disaster Kick off the announce table? Sweeeet. Like I said before, Sheamus and Orton have a match at Mania, so it's a given that they will win. As an aside, Brad Maddox is pretty good on commentary. He adds nothing to the activity of commentary, but is an added breath of comedy.

The Shield officially announced the Mania match we knew was coming, and they sounded good in doing so. Nothing wRong with this start to the show. Effective, and a nice change of pace considering there was no "Opening Promo."

KANE AND ZIGGLER: A SOLID match. It's pretty amazing how on Kane is when he puts forth the effort. I've never been the biggest Kane fan, but he is someone the E can count on, and this here shows why. He's a solid hand. Having Ziggler win means something, and this apparently sets up the Mania match that I don't really care about. I keep hoping Mania will be the night that Dolph will cash in, and although this doesn't mean he won't, it doesn't give me hopes for it, either.

RYBACK AND HENRY: I'm lovin this! I am really not a fan of behemoths locking horns. Anytime I see Show going against some big dude, I get frightened because the match always sucks. It really brings me back to Taker and Giant Gonzalez and proves that the spectacle just isn't the only thing that matters. And yet, I'm really enticed by the eventual match between these two. The moment Orton and Sheamus chose Ryback, people threw their arms in the air all kinds of pissed off. Seriously, Twitter went cray cray. But there are still quite a few weeks away from Mania, and I can damn near guarantee that we're going to get the match at Mania, regardless of what is booked right now. So calm your tits, IWC. Calm. Your. Tits.

JERICHO VS SWAGGER: Before this match, Swagger was getting the "I've returned" push, wherein he squashes nobodies and gets wins that mean nothing. After this, Swagger has some damned good credibility. A Solid, solid match that got a great amount of time and showed that Jericho is like a damned fine wine (even if I don't like wine). Swagger needed this, and after about 5 minutes, it felt like a legit main event. I have no complaints, this was a great way to end the show.



PURGATORY:
DIVAS: It may sound crass, but I simply don't care. The match wasn't bad, but it just didn't matter. And no, adding the Bellas back into the division doesn't do anything for me.

RECAPS: Yup.


THE WRONG:
DIVAS: They still don't matter. I'm not quite sure what Kaitlyn was going for with running face first into the middle rope, but it damn...that sucked. It appears that they're trying something here, and it may lead to a Layla turn, but none of it matters because we simply don't care. Also, I prefer a darker haired Layla.

DEL RIO'S COMEDY HOUR: I am still not feeling the way that the World Heavyweight Championship match is being built. From an uninteresting heel, to a face that is taking the Sheamus and Cena route by using humor that just isn't funny. I forgot who said it, but it's a shame that the biggest reactions of this entire feud come from Ricardo Rodriguez.



THE RIDICULOUS:
NOTHING




The 411


Smackdown was much better this week. Everything just clicked, and we had some solid matches here. It seemed like everything was done for a reason, and that reason was Wrestlemania. I can appreciate that. Truly, my only complaint was the fact that at times the show felt more like an advertisement for RAW than an advertisement for Mania. It's annoying, and although I understand it given the season we are in, there are still moments where it comes off as a bit much.

SHOW RATING: 8.0




---
If you haven't already, make sure you bookmark 411 or better yet, set us as your homepage! As always, thanks for choosing 411 for all of you pop culture needs!


YEAR IN REVIEW (PPV) by Csonka:
TOP PPVs:

NJPW WrestleKingdom 7 iPPV - 9.9


ROH 11th Anniversary iPPV - 8.5


NJPW A New Beginning iPPV - 7.9

Dragon Gate USA Revolt iPPV - 7.5

WWE Royal Rumble - 7.0

Dragon Gate USA Open the Golden Gate iPPV - 7.0


Dragon Gate Heat iPPV - 6.9

WWE Elimination Chamber - 6.0


TNA Lockdown – 5.5

TNA Genesis – 5.0


TOP PPV MATCHES:

From The NJPW WrestleKingdom 7 iPPV: IWGP Heavyweight Title Bout - Hiroshi Tanahashi © vs. Kazuchika [****¾]

From The NJPW "A New Beginning" iPPV: IWGP Heavyweight Title Bout - Hiroshi Tanahashi © vs. Karl Anderson [****¾]


From The NJPW WrestleKingdom 7 iPPV: IWGP Jr. Heavyweight Title Bout - Prince Devitt © vs. Low Ki vs. Kota Ibushi [****½]

From The NJPW WrestleKingdom 7 iPPV: IWGP Intercontinental Title - Shinsuke Nakamura © vs. Kazushi Sakuraba [****½]


From The NJPW WrestleKingdom 7 iPPV: Togi Makabe vs. Katsuyori Shibata [****]

From The NJPW WrestleKingdom 7 iPPV: Yuji Nagata vs. Minoru Suzuki [****]

From The NJPW "A New Beginning" iPPV: Kazuchika Okada vs. Minoru Suzuki [****]

From TNA Genesis - Elimination Match for the TNA World Title: Jeff Hardy © vs. Bobby Roode vs. Austin Aries [****]

From DGUSA's Revolt iPPV - AR Fox vs. Samuray del Sol [****]

From DGUSA's Revolt iPPV - Akira Tozawa vs. Sami Calihan [****]

From DGUSA's Heat iPPV - AR Fox and Akira Tozowa vs. The Young Bucks [****]

From the ROH 11th Anniversary iPPV - The American Wolves vs. Forever Hooligans [****]

From the ROH 11th Anniversary iPPV – ROH Tag Team Title Match: Bobby Fish and Kyle O'Reilly vs. The Briscoes [****]

From the ROH 11th Anniversary iPPV – ROH World Title Match: Kevin Steen vs. Jay Lethal [****]


From The WWE Elimination Chamber – The Elimination Chamber Match: Jack Swagger vs. Mark Henry vs. Kane vs. Daniel Brian vs. Randy Orton vs. Chris Jericho [***¾]

From The WWE Elimination Chamber – The Shield vs. Cena, Sheamus and Ryback [***¾]

From The WWE Royal Rumble – The Royal Rumble Match [***¾]

From The WWE Royal Rumble – WWE Title Match: The Rock vs. CM Punk [***¾]

From DGUSA's Revolt iPPV - Open the Freedom Gate No Ropes-No DQ Match: Johnny Gargano vs. Jon Davis [***¾]

From The NJPW "A New Beginning" iPPV: IWGP Jr. Heavyweight Title Bout - Prince Devitt © vs. Ryusuke Taguchi [***¾]

from the ROH 11th Anniversary iPPV – No Holds Barred Match: BJ Whitmer vs. Charlie Haas [***¾]

From TNA Lockdown – Tag Team Title Match: Austin Aries & Bobby Roode vs. Daniels & Kazarian vs. Chavo & Hernandez [***¾]




Have you checked out the Csonka Podcasting Network? If you haven't, you should We run anywhere from 15-20 shows a month, discussing pro wrestling, the world of MMA, the NBA, general sports, popular TV series of the past, bad movies, battle rap, interviews, MMA & Wrestling conference calls and more! Around 10 different personalities take part in the various shows, which all have a different feel; so you'll likely find something you like. All of the broadcasts are free, so go ahead and give a show a try and share the link with your friends on the Twitter Machine and other social media outlets! Running since May of 2011, there are currently over 270 shows in the archive for you to listen to.





The 772nd edition is over…


What do you think about your Batman now Tony?
http://www.twitter.com/411wrestling
http://www.twitter.com/411moviestv
http://www.twitter.com/411music
http://www.twitter.com/411games
http://www.twitter.com/411mma
comments powered by